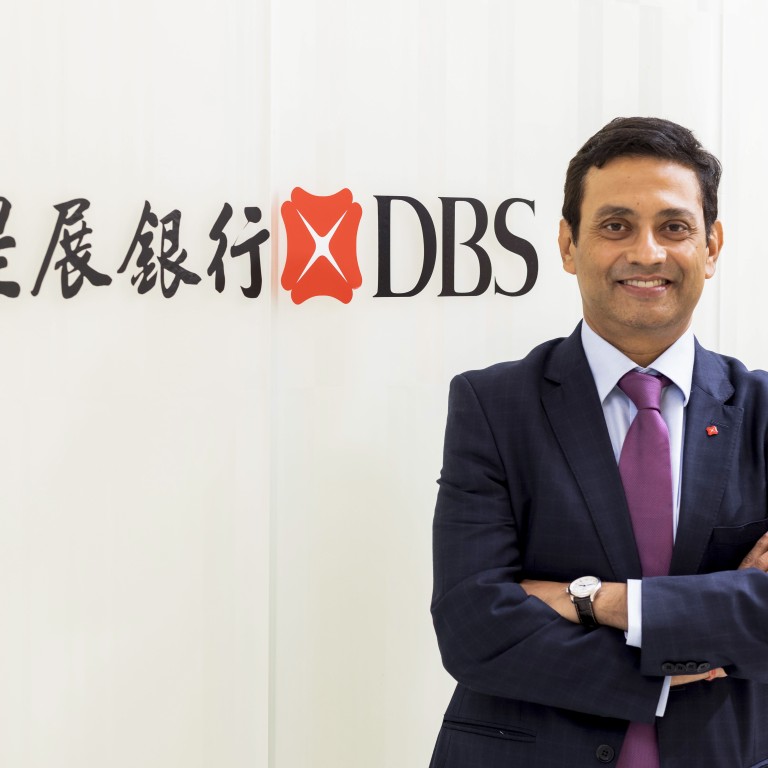 DBS: Wealth Management Connect is a win-win for all parties
[Sponsored Article]
As part of the effort to further integrate the economies of the Greater Bay Area, or GBA, the launch of the Wealth Management Connect will provide a boost for GBA residents to access a range of unique investment opportunities.
It is the first cross-boundary investment scheme in the region, which will allow residents of Hong Kong, Macau and major Guangdong cities to invest in wealth management products distributed by banks in the bay area. The launch of the Wealth Management Connect scheme is important for the region's development to encourage capital flows and investments among the 11 cities and turn them into an economic powerhouse.
Ajay Mathur (毛安杰), Managing Director and Head of Consumer Banking Group & Wealth Management at DBS Bank Hong Kong, is enthusiastic about this new initiative and he thinks it is going to be a win-win for all parties.
The region's fast growth in wealth underpins the potential
China has seen the fastest growth in wealth among its global peers. The GBA, in particular, is one of the wealthiest areas within the country. It has a population of around 72 million, and a GDP equivalent to USD 1.7 trillion. The need for financial services is on the rise, as reflected in the strong growth of China's wealth management industry which is expanding at an annual rate of 6-8%. The total assets under management of GBA alone has already passed the USD 1 trillion mark.
"We see immense opportunities in expanding and deepening our business in GBA through the Wealth Management Connect scheme, anticipating a quarter of our Hong Kong Treasures Wealth customer base will come from GBA in the next three years," adds Ajay. When asked about how long the Wealth Management Connect would take to see the impact, he comments, "it is a tough question, but I must say that it is not a question of if, it is a question of when. I am very confident that the quota will expand in the future. My take is that this trial programme will allow GBA residents to test the waters. It will be a moment of discovery for them to learn about what opportunities are available on the other side. So in the first phase, the types of products being offered may be non-complex products with medium to low risk because the regulator rightfully believes that when you are testing the waters, you should test it gently. Once the comfort is achieved, the market can grow quite fast."
Diversification is the key benefit
Ajay believes the cross-boundary Wealth Management Connect will bring better diversification, which is the single biggest common theme for both northbound and southbound investors.
He shares, "the Wealth Management Connect scheme will provide an opportunity for GBA customers to access a wider range of international investment products and asset managers via Hong Kong. It will help improve diversification and the quality of the portfolios that GBA customers hold."
"Northbound investors that include those from Hong Kong will also benefit from further diversification, because for long, these customers have only limited access to or are not aware of the opportunities on the other side of the border," says he. 
Ajay emphasizes that diversification does not limit to geographical diversification only, but also sector diversification and currency diversification as the three markets – China, Hong Kong and Macau – have unique opportunities and are traded in different currencies. 
He cites an example, "we know that interest rates are higher in China. Saving accounts in Hong Kong earn only one basis point of interest rate. Savers in Hong Kong may consider putting money in bank accounts in China, especially when the Wealth Management Connect is launched, opening a China bank account in Hong Kong will become much easier. The second thing is the renminbi (RMB) appreciation. Customers want to hold RMB deposits or RMB-denominated investments in China. In addition, the country's equity and fixed income markets are also potentially delivering higher returns. So it could be a draw or a temptation for Hong Kong residents to consider northbound investments."
"On the other hand, mainland customers will be attracted by the more international and diversified range of investment choices in Hong Kong," continues he. "Some are worried that the products offered by Wealth Management Connect are low-risk low-return, hence have no attraction to mainland investors who usually get higher yields when investing in local markets. But I think investors are also looking for risk diversification. They would want to have at least a portion of their portfolios investing in lower risk assets. Moreover, through the programme, they can get access to some of the best and most reputed global fund houses, their research and investment capabilities, as well as insights."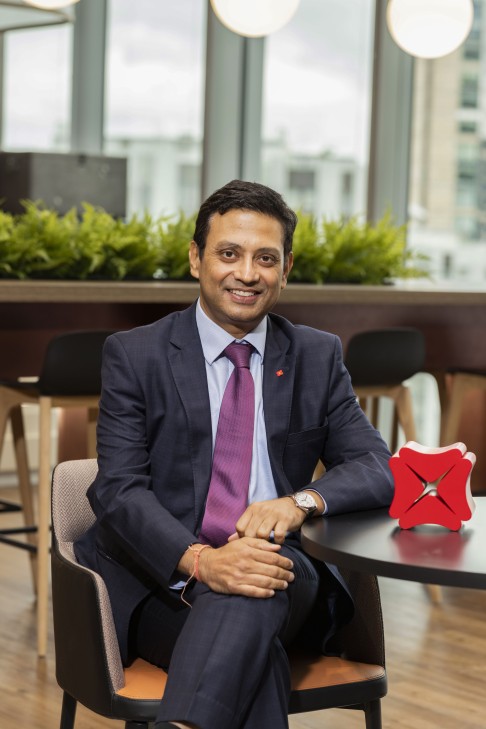 Developing a digital and self-service model for GBA
In terms of preparations, Ajay shares that DBS has done a lot to get ready for the Wealth Management Connect. "Firstly, we have already signed an agreement of understanding with one of the largest banks in China to unlock the potential of GBA. Combining DBS' strong Asian connectivity and capability in offering an access to wealth services via Wealth Management Connect, we aim to give customers a solid foundation to achieve their financial goals."  
"Secondly, we have taken a different approach from how we do business in Hong Kong. We started off by understanding the banking and digital behaviours of mainland customers, and how they consume media. For example, WeChat is the de facto way of communicating and receiving information in China. Chatbots are more commonly used by Chinese consumers for handling bank related matters. All of these are quite different from Hong Kong where people walk into branches or call the call centres. Therefore, we have put in a lot of efforts in crafting the customer journey for GBA customers. To sum up in a sentence, our Wealth Management Connect service model is designed to be more digital and self-service oriented."
Clients' first choice in GBA
DBS was first incorporated in China in 2007. It was one of the very first foreign banks to be locally incorporated in the country. Since then, it has been utilising its strong Asian connectivity to drive the development of the financial markets in China and create value for investors.
DBS has been recognised as 'World's Best Bank' and 'World's Best Digital Bank' in Euromoney's Awards for Excellence 2021 . Its credit ratings of 'AA-' from S&P Global Ratings and 'Aa1' from Moody's are among the highest in the world, giving customers in the region confidence and comfort to pursue their financial goals. 
"Ultimately, people want to put their money in a safe and secure bank when they are making investments overseas. DBS is Singapore's largest bank, and we have also been named the world's safest bank for the last 12 years. And because of our Asian background, we have a deep understanding of Asian culture, hence we are well positioned to serve clients better. I hope all of these are going in our favour," concludes Ajay.