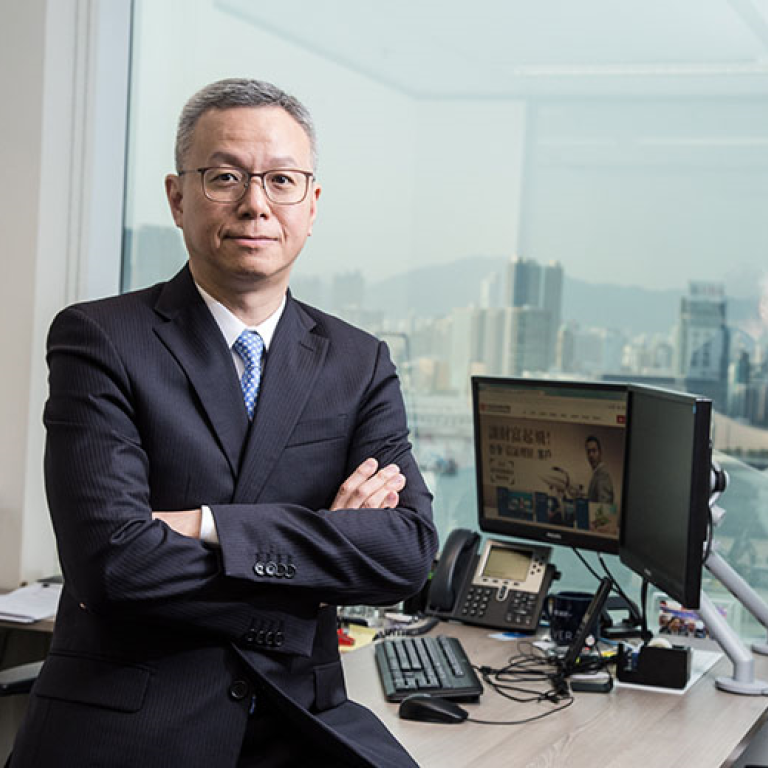 Wealth Management Services with Chinese Characteristics
CITIC Securities Brokerage (HK) Limited ("CITIC Securities Brokerage HK") has recently launched CITICS Plus, an integrated Wealth Management (WM) platform that helps the growing class of Chinese high net worth investors achieve diversification across asset classes and borders.
Paid Post:
CITIC Securities Brokerage (HK) Limited
[Sponsored Article]
After more than three decades of China's opening up to the global economy, Hong Kong has amassed considerable wealth with a large and growing population of Chinese multi-millionaires. However, their needs for integrated investment, advisory and wealth management services are often overlooked by the traditional private banking sector.
To fill that void, CITIC Securities Brokerage HK has launched CITICS Plus, a premium one-stop Wealth Management (WM) platform that offers high net worth clients access to a range of financial products, professional investment advisory services to help them meet their financial goals and build wealth. 
"For us, the sweet spot is the fast-growing segment of Chinese HNWIs with assets between HK$5 million and HK$12 million. Clients in this range are often neglected by private banks with entry levels of HK$12 million to HK$20 million and under-serviced by retail banks that offer them standard services and generic products," said Tony Leung, CEO of CITIC Securities Brokerage HK.
For years, CITIC Securities Brokerage HK has provided wealth management services to corporate investors and ultra HNWIs. The launch of CITICS Plus extends such privileged services to CITICS Plus clients, providing them with highly customised WM solutions. Each CITICS Plus client is assigned a dedicated Relationship Manager (RM) or Portfolio Advisor to help tailor their investment strategies.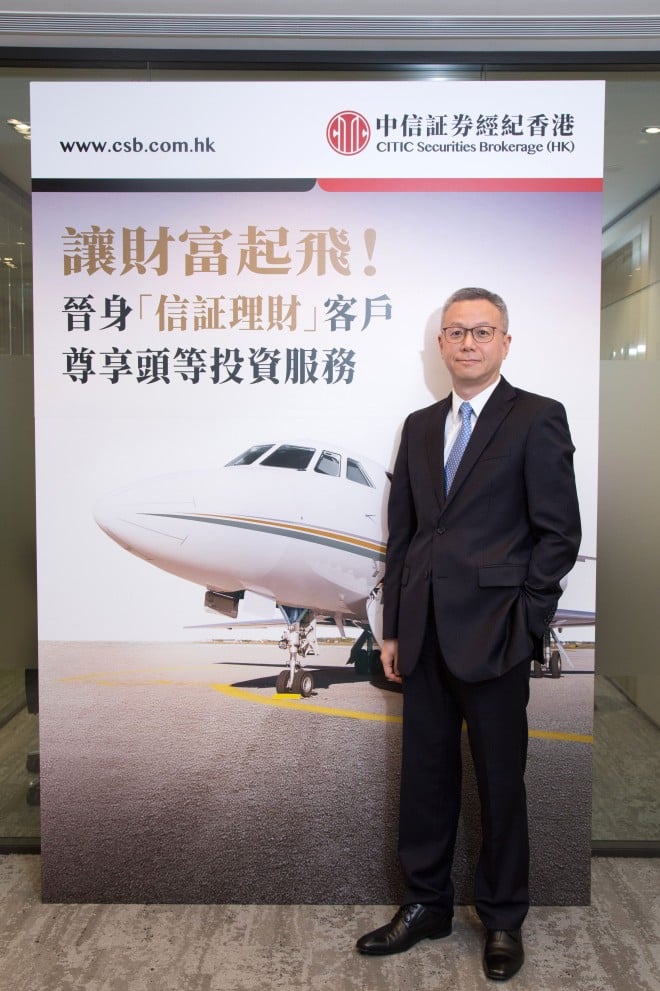 Diversification across borders
This segment of investors has very specific investment needs that might not be well served by international private banks, according to Leung. For example, over the past few years, mainland investors have increased their exposure to bonds and WM products. However, these products are overly concentrated in equities and especially the A-share market, denominated in Chinese yuan. 
"Client's need for a well-balanced diversified portfolio and the lack of solutions and products for this niche market have prompted CITIC Securities Brokerage HK to launch CITICS Plus. We are bridging the diversification gap to help clients structure a diversified investment portfolio across different asset classes, from bonds and mutual funds to structured products, both onshore and offshore."  
In fact, Chinese high net worth investors are more willing to invest in international equity, something that they were not familiar with before. More and more such investors are aware of the importance of diversification, he observed.
"As such, we expect diversified financial products other than stocks to account for a larger portion of their portfolio. They are more sophisticated than ever, now aiming to achieve wealth preservation, yield enhancement and steady cashflow generation rather than just risky bets. The risk-and-reward equilibrium is finding a better balance."
Trustworthy advisor
Onshore, some Chinese investors are more aggressive in their investment strategy, but are not very concerned about the underlying credit risk. From time to time they opt for WM products, which are often marketed as capital protection products but are still subject to counterparty default risk.
Offshore, these investors tend to be more risk-averse. They prefer high-coupon paying products with limited exposure to market risk at maturity or the end of the product tenure. As an advisor, CITIC Securities Brokerage HK offers unbiased and objective advisory services that help clients make informed decisions by recognising the underlying risks regardless of their appetite to invest onshore or offshore.
"Our responsibilities are to disclose the key features and key risks to clients which some may find difficult to comprehend even though they have traded similar products in the past. For this, they need to be more patient while they figure out how the product works and the risk involved," said Leung.
Protection against a prolonged trade war
Given the increasing concerns over on-going trade disputes between China and the US, the firm expects that more clients will look for solutions with low volatility in an attempt to protect against possible downside risk resulting from a potential trade war.
CITICS Plus clients can benefit from the many solutions formulated to withstand the downside of the trade disputes, including Partial Capital Protection Certificate or Short Duration Strategies. The firm also offers CITICS Plus clients a relatively low minimum investment threshold on solutions to ensure their portfolios are well diversified.
Cost-effective broker execution service
In addition to being their trusted advisor, CITIC Securities Brokerage HK can also serve as the execution broker on the client's behalf at competitive rates, so clients do not have to spend time shopping around looking for another execution platform.
Specifically, CITICS Plus clients can enjoy discounted brokerage fees for trading Hong Kong-listed HKD-denominated money market funds. They can also enjoy returns from money market funds while at the same time retain flexibility to reallocate their investments when they see better market timing or identify other alternatives.
With up to 70 per cent margin ratio on selected products, clients can leverage additional financing flexibility to manage investment portfolios and maximise reinvestment opportunities.