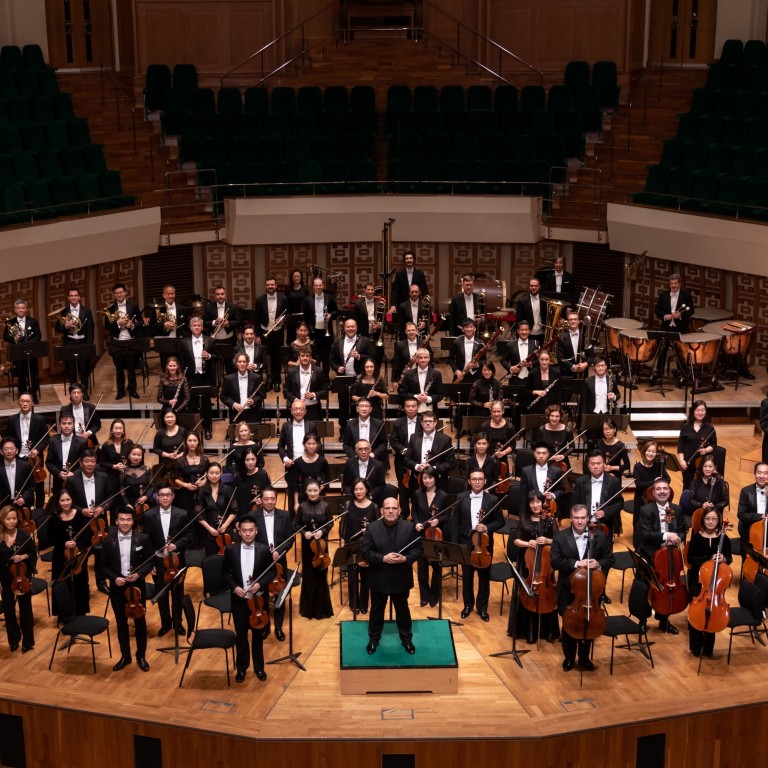 Hong Kong Philharmonic Orchestra is back – with Beethoven, birthdays and bombast in its 'From note to hope' 2020/21 season
December features gala to honour Jaap van Zweden, orchestra's 60-year-old music director, and Japan's film composer Joe Hisaishi leads programmes as he turns 70
Star-studded concert schedule also features German violinist Anne-Sophie Mutter, Austrian pianist Rudolf Buchbinder and 12-city Asian and European tour
Paid Post:
The Hong Kong Philharmonic Orchestra
[Sponsored Article]
As one of the world's first orchestras to go into lockdown, the Hong Kong Philharmonic Orchestra (HK Phil) might not have performed a regular, main stage concert since January – but over the past half-year its world-class, award-winning musicians have been anything but idle.
Coronavirus can't stop the music
The 90-plus ensemble's DIY spirit and use of live-streaming technology saw it reunited virtually to perform for the world during its hit series, Phil Your Life With Music, where dozens of musicians invited viewers into their homes for intimate online recitals – attracting tens of thousands of viewers on the orchestra's social media channels.
So it's fitting that the HK Phil chose to celebrate news of its return with a triumphant, live-streamed, almost-full orchestra – but socially distanced – concert previewing the greatest masterworks and most memorable themes audiences can enjoy during its 2020/21 season programmes.
"As the biggest orchestra in Hong Kong, the HK Phil is doing a great job even though the [musicians] haven't been able to perform," Hong Kong composer and HK Phil collaborator Alvin Tam Lok-hei said. "No matter how the world is going, you can still listen to them."
Filmed from the orchestra's regular home, the Hong Kong Cultural Centre's Concert Hall, on July 4, the performance was broadcast live on RTHK Radio 4, as well as in 4K via 5G on the HK Phil's website, Facebook and YouTube channels, thanks to partnerships with 3 Hong Kong and TFI Digital Media Ltd.
"The process opened up musicians to become more creative," Timothy Tsukamoto, the orchestra's director of artistic planning, said of the Phil Your Life With Music initiative. "Instead of being told every week 'this is the concert you must perform', their true personalities came out."
The curtain rises again
The HK Phil's players are back with public performances for the 47th season, aptly titled, "From note to hope; In music we rejoice", which is imbued with welcome themes of unity and celebration – the ideal tonic after months of lockdown and isolation.
Pillaring the 2020/21 programme of more than 30 main-stage Hong Kong concerts is a pair of big birthday bashes honouring two towering talents.
The orchestra marks Jaap van Zweden's 60th birthday with a programme of the Dutch maestro's favourite works on December 23 – paying homage to the world-renowned talent who has led the HK Phil to new heights since joining as music director in 2012, and who recently extended his role as music director until the 2023/24 season.
The evening is likely to prove especially emotional because plans for a similar celebration at the renowned New York Philharmonic, where van Zweden also sits as music director, were halted because of Covid-19.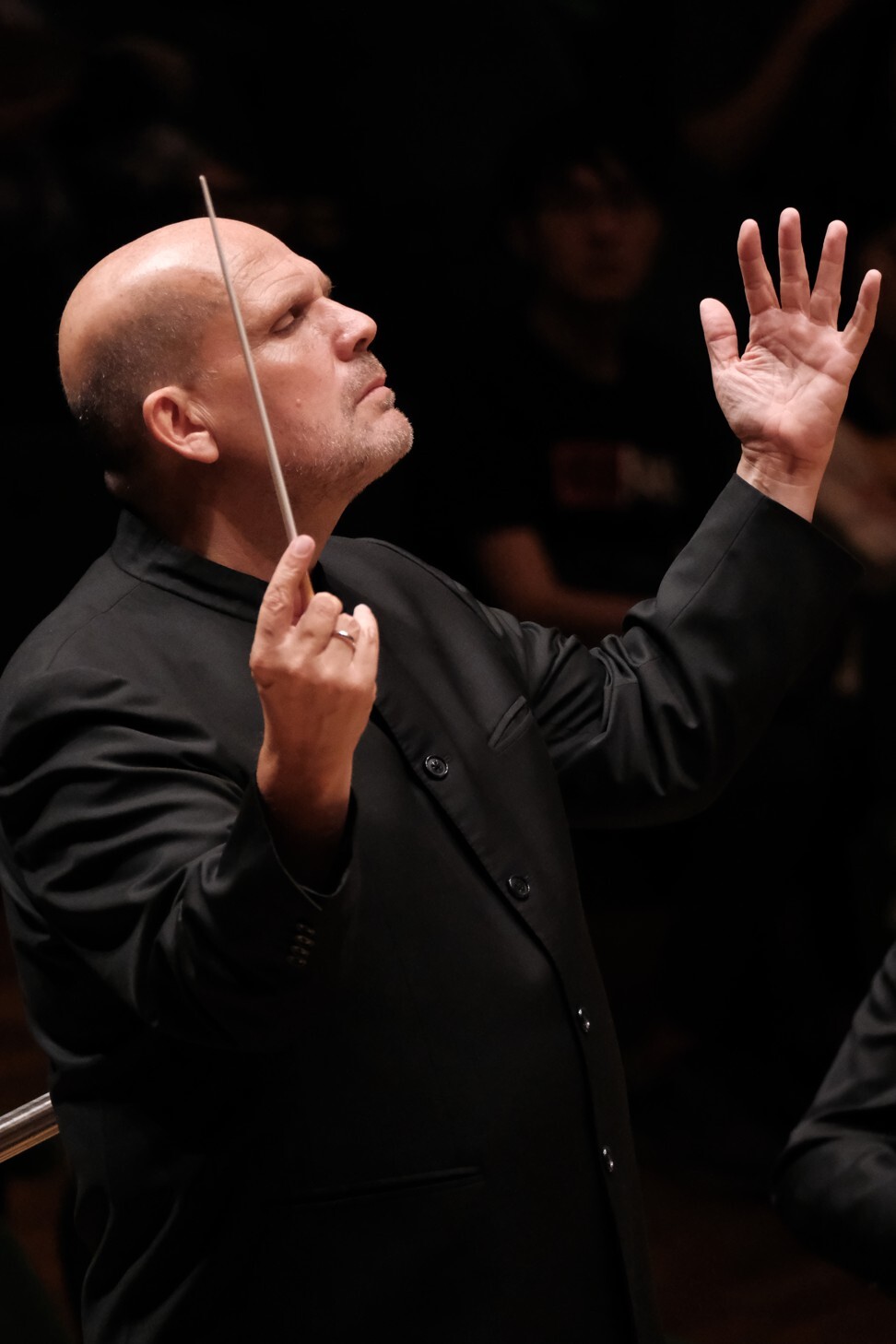 Happy birthday, Joe
Earlier in December, globally acclaimed Japanese film composer Joe Hisaishi will travel to Hong Kong to lead two programmes and four performances marking his 70th birthday.
Both programmes include his beloved score for long-time collaborator Hayao Miyazaki's anime classic, Kiki's Delivery Service, but alongside different classical concert works – one featuring the world premiere of his Symphony No 2, and the other, the city's first performance of The Border – Concerto for 3 Horns and Orchestra.
Tellingly, Hisaishi's actual birthday falls on December 6 – just in time to celebrate in his beloved city.
"Joe has said that the HK Phil is one of his favourite orchestras," Tsukamoto said. "He turns down lots of invitations, but always loves to come to Hong Kong, and said he'd love to celebrate his birthday in one of his favourite cities – so we want to do something special for him in return."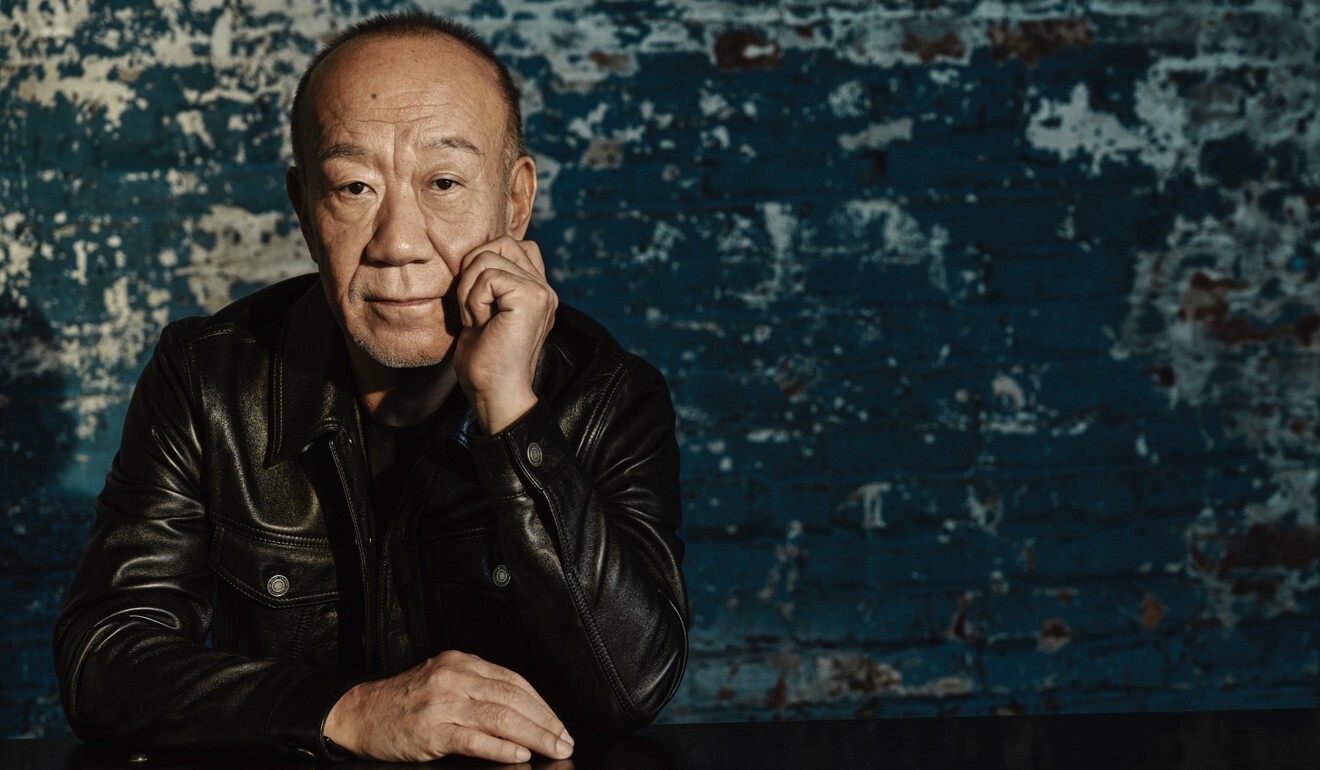 All about Beethoven
Viewers of the HK Phil's July 4 live stream will have noticed there was a lot of Beethoven. In fact, before a single note of Mozart, Schumann, Ravel or Stravinsky was played, the entire first half was taken up with Beethoven classics – starting with the earth-shaking first movement of the tectonic Third Symphony, Eroica.
It proved a long overdue audio treat: at the start of 2020, the HK Phil embarked on "Beethoven 250th", an ambitious mission to mark the German composer's 250th birthday by performing over the year in two concert seasons all his major orchestral works – including all nine symphonies and five piano concertos.
While Covid-19-related disruptions made this goal impossible, the 2020/21 concert season has been rearranged to include some popular, much-anticipated works – most notably Eroica, on January 22 and 23, while the iconic fifth symphony has been added to van Zweden's birthday gala programme.
Years in the making
Celebrations of Beethoven's birthday restart on October 2 and 3, with the mighty Ninth Symphony sounding a bold tone of rebirth at the official season opening concerts.
German superstar soloist Anne-Sophie Mutter will visit Hong Kong to perform both Beethoven's only Violin Concerto, and the magnificent Triple Concerto (for violin, cello and piano), as well as his two Romances for violin and orchestra on October 23 and 24, which will be programmed alongside orchestral performances of his Sixth and Eighth Symphonies.
"Her schedule is booked four or five years in advance," Tsukamoto said. "This is one we've been working on for a long time."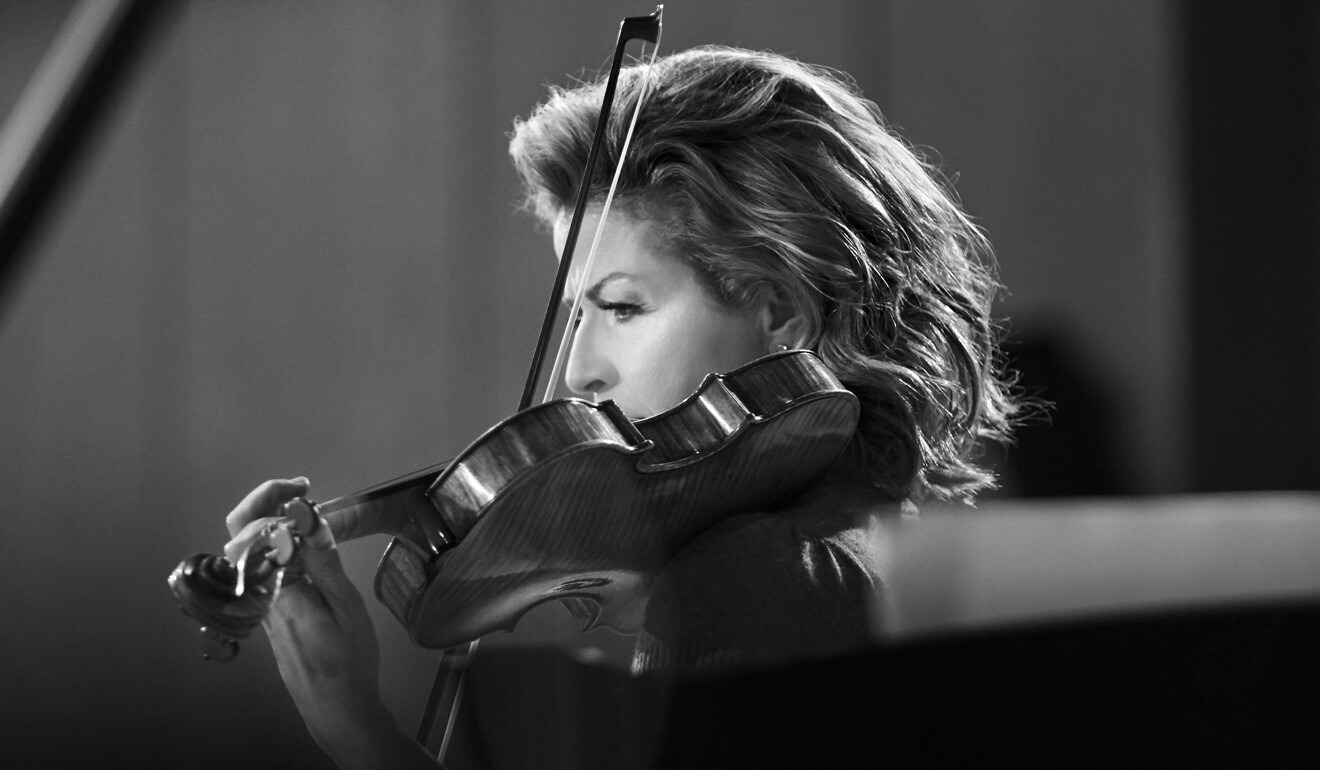 In harmony with Taipei – and Riga
The respected Taipei Philharmonic Chorus as well as the HK Phil's own chorus, the Hong Kong Philharmonic Chorus, will join the orchestra for the season opener – tasked with voicing the Ninth's familiar, anthemic "Ode to Joy" climax – while a second guest choir will grace the Hong Kong Cultural Centre two weeks later.
The State Choir Latvija joins the Hong Kong Philharmonic Chorus for perhaps the most important musical event of the year – a live concert performance of Beethoven's only opera, Fidelio.
The October 15 and 17 performances will be recorded for the bestselling Naxos label, reuniting many of the voices featured on the HK Phil's 14-disc recording of Wagner's Ring Cycle, including Simon O'Neill, Matthias Goerne and Valentina Farcas, between 2015 and 2018.
It was credited with winning the HK Phil Gramophone's Orchestra of the Year in 2019 – the first time an Asian orchestra claimed the title – awarded based on the votes of the influential UK-based classical music magazine's readers.
More not-to-be-missed dates
Other dates serious listeners will not want to miss include appearances by Finnish conductor Jukka-Pekka Saraste, formerly of Cologne's renowned WDR Symphony Orchestra – leading the season finale, Bruckner's Ninth Symphony, on July 3 – and Rudolf Buchbinder performing Ravel's Piano Concerto in G Major on January 29 and 30.
Elsewhere, Principal Guest Conductor Yu Long will lead the orchestra for Russian star Maxim Vengerov's performance of Tchaikovsky's Violin Concerto, while celebrated Montenegrin guitarist Miloš Karadaglic performs perhaps the world's best-known orchestral guitar work, Rodrigo's Concierto de Aranjuez.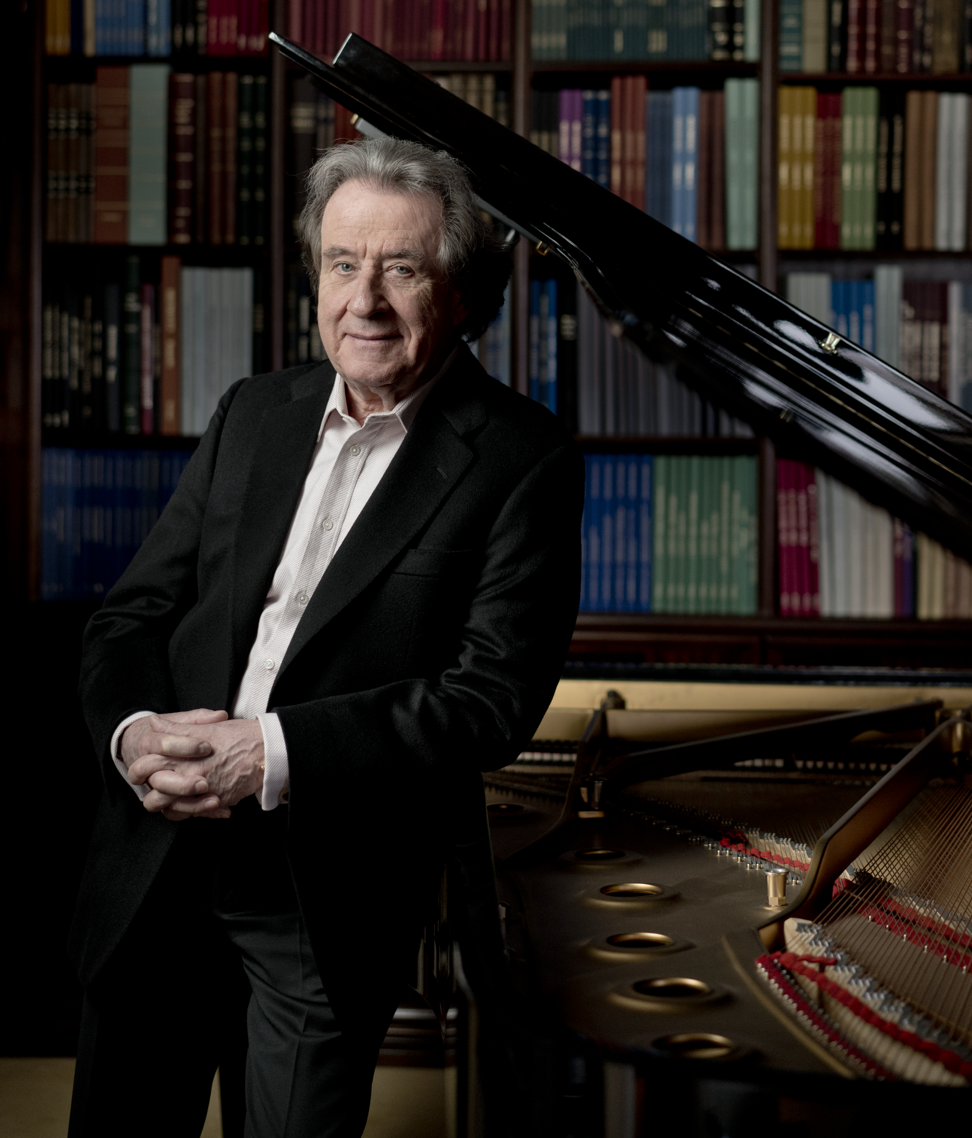 Local talent takes centre stage
A true city orchestra is about more than just featuring big visiting names, though – and has an equally important role in nourishing local talent, as well as listeners, something the HK Phil is continuing to do with the platform it offers Hong Kong performers and composers.
An arresting, one-of-a-kind performance will unite the orchestra with local jazz legend Ted Lo, as the pianist leads a group of fellow local luminaries, including guitarist Eugene Pao and Janice Vidal, on April 23 and 24.
Meanwhile, the collaborative bond formed with local institutions continues with an HK Phil x HK Ballet project, featuring Italian baroque specialist Fabio Biondi at the baton and violin, on April 30 and May 1.
Madman in Europe
In January, at what was the orchestra's final main stage concert of 2019/20, Hong Kong composer Alvin Tam's arrestingly modern work, A Madman's Diary, received its world premiere in the city.
Now it's going global – commissioned by the HK Phil under The Robert H.N. Ho Family Foundation Composers Scheme, the work will proudly represent the city abroad as a feature on the HK Phil's European tour in May.
Based on a short story of the same name by Lu Xun, published in 1918, the composition's disjointed structures and rhythmic changes replicate the internal monologue and vernacular style of the prose.
"This piece was a completely different approach for me, I wanted to try something innovative, no one had tried before," Tam said.
"I tried to record what happens internally, to fit these fragments together – we have different experiences and encounters every day, but I tried to find the thematic links to tie them together to make a consistent piece of music."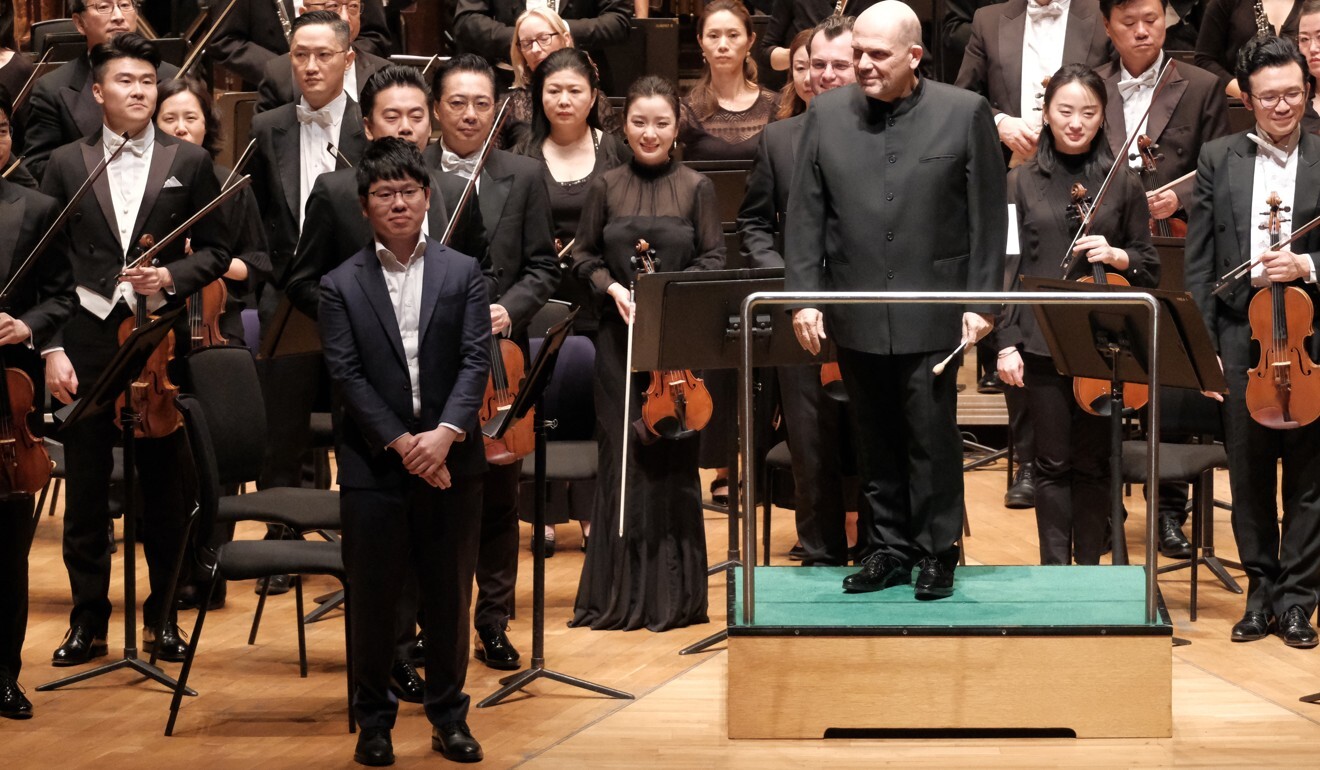 Mahler calling
The landmark tour – the HK Phil's return to Europe after six years – will see the players visit 10 cities accompanied by guest soloist, German-Japanese pianist Alice Sara Ott.
Making debuts in Valencia, Barcelona, Oviedo, Dresden, Luxembourg, Cologne, Amsterdam and Antwerp – and presenting distinctly divergent and challenging programmes, including Shostakovich's anti-fascist "Leningrad" Symphony No 7 – the run is likely to climax at the Royal Concertgebouw's Mahler Festival, where the HK Phil will become the first Asian orchestra to perform at the event, held in Amsterdam every 25 years.
Closer to home, the HK Phil will mount its own festival of sorts at Guangzhou's Xinghai Concert Hall.
While the Covid-19 outbreak meant it was impossible to perform the complete Beethoven symphony cycle in Hong Kong, HK Phil will still play every note of every symphony at its Greater Bay Area neighbour – performing all nine monumental masterworks, over a four-night run, with van Zweden conducting.
Beethoven fans could not ask for more.