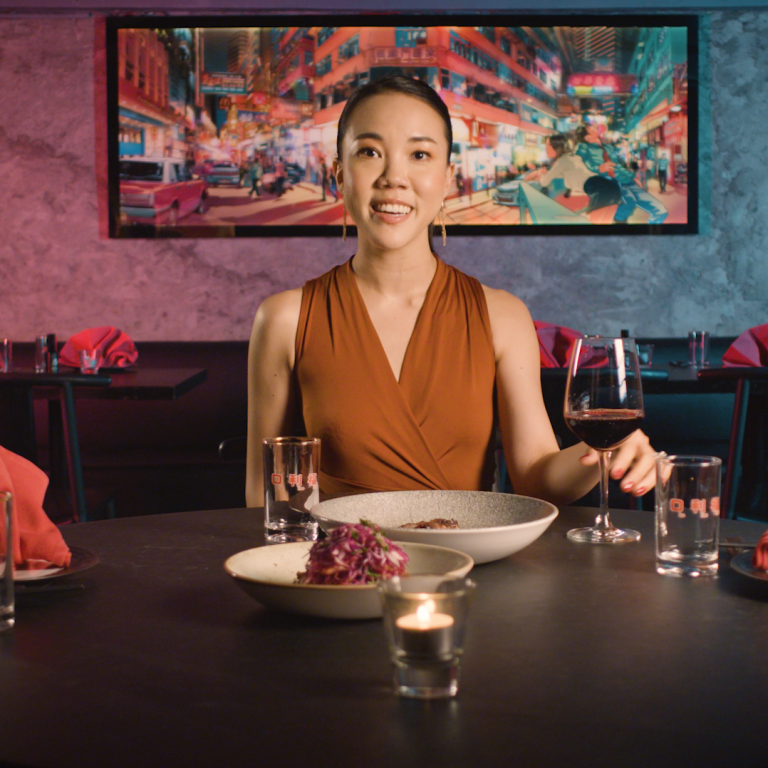 Is it OK to sip champagne with French toast? Follow master of wine Sarah Heller's tips on how to pair food and wine
Versatile wines are perfect accompaniment to Chinese meals with numerous dishes, says Hong Kong expert
Try champagne with a variety of sweet and sour offerings and ripe red wine when enjoying barbecued pork
Paid Post:
Hong Kong Tourism Board
[Sponsored article]
The idea of pairing wine with Chinese food is something that is still evolving – and has been getting better and more popular. But when you are faced with so many different combinations, what should you choose?
It helps to be able to call on the advice of experts such as Hong Kong-based master of wine Sarah Heller.
She suggests matching a "versatile wine" with Chinese food. "The challenge of Chinese food and wine pairing comes from the way Chinese food is typically served – in groups with different flavours at once," says Heller.
Instead of changing the way Chinese food is served, she suggests choosing a single, more versatile wine that can be paired with several dishes at once.
Why is white wine perfect with seafood?
Pairing the right wine with seafood is one of Heller's favourite flavour combinations to recommend. She has noticed that people tend to disregard the inherent sweetness in seafood – long regarded as one of Hong Kong's most popular dishes – which is why sweeter white wine matches perfectly with seafood. It helps draw out something unexpected from the dish.
"A glass of Sauvignon Blanc or Bordeaux Blanc – with its subtle sweetness and salinity – would match nicely with seafood." she says.
What goes with cha chaan teng dishes?
When you have a mix of sweet and savoury dishes at a Hong Kong-style restaurant, or cha chaan teng, such as French toast — bread soaked in egg and milk and then fried — and chow mein (stir-fried noodles), champagne is a good choice.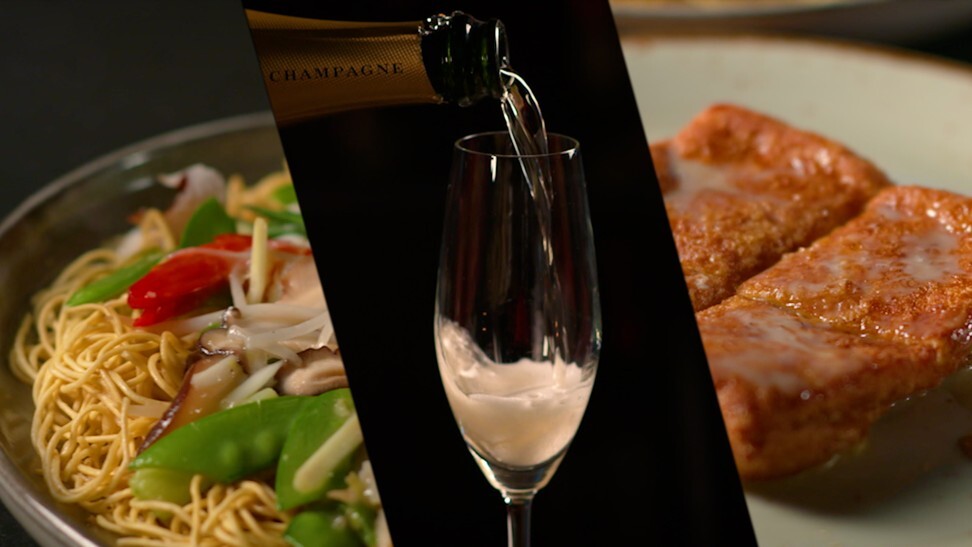 "[Champagne] has a little bit of sugar added at the end that helps it play nicely with sweet dishes, but then the bubbles and the acidity are really cleansing and help keep your palette feel[ing] bright all the time," Heller says.
When it comes to popular Hong Kong-style dishes that are meaty or have a fatty texture, such as aubergine with minced pork or char siu (barbecued pork), she recommends choosing a ripe wine.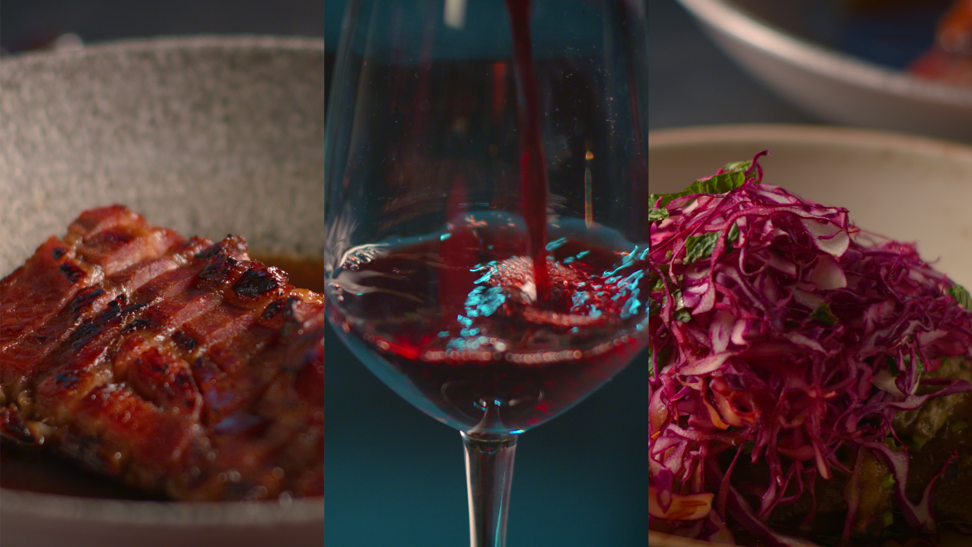 The Italian red wine, Brunello, is a "fantastic food wine because of its acidity, but also has enough ripeness to carry the weight of the char siu".
Can wine work with spicy food?
According to Heller, balancing spicy foods with wine depends on a person's tolerance for hot spicy food. "My mother is Korean, [and] she doesn't want her food to be made less spicy by a sweeter wine."
The main thing to remember is to choose a wine that is low in alcohol. "High alcohol and high spice in the mouth is like dynamite – [and] not in a good way."
What is the biggest no-no?
"Sadly, the biggest no-no is what people tend to do – pick a really tannic red wine and serve it with super-delicate seafood dishes, which is one of the things Hong Kong is famous for," Heller says.
It means the strong umami element in the seafood will react badly with the strong tannic taste in the wine.
Eager for more? Check out Sarah Heller's
masterclass
, and don't forget to visit the 2020 Hong Kong Wine & Dine Festival's
online wine cellar
, where you can pick out the perfect wine for your next dinner.
This interview was conducted at Ho Lee Fook restaurant.


Maggie Hiufu Wong is a freelance travel writer based in Hong Kong. She loves her profession as it has given her the opportunity to interview the first man who walked the entire Great Wall, devour thousands of servings of dim sum and trek Japan's Kumano Kodo pilgrimage, just to name a few. Previously, she worked as a digital producer for CNN Travel.