3 dining destinations in Hong Kong's Central district with a world of diverse cuisines
The lifestyle and entertainment complexes H Queen's, H Code and 18 On Lan boast some of the city's most eclectic and acclaimed eateries
From seasonal Nordic-Japanese fare inspired by nature to trendy tea-infused cocktails, these restaurants and bars can match any appetite
Paid Post:
H Queen's, H Code & 18 On Lan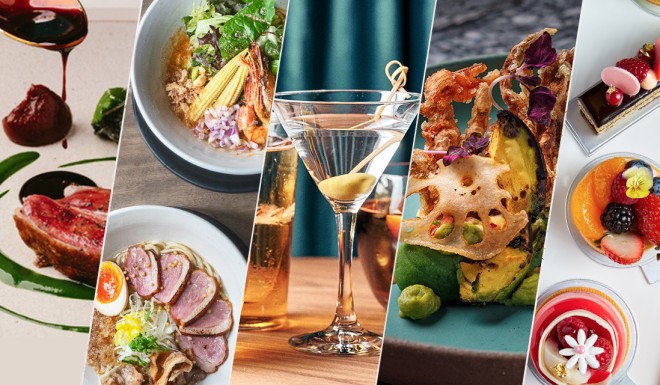 [Sponsored article]
Hong Kong has one of the world's most diverse and dynamic food scenes. The city has long been known as a cultural and culinary hotspot, brimming with people and dishes from every part of the globe. Steaming street-side noodle stalls sit alongside elegant Michelin-starred eateries, while world-renowned chefs roll up their sleeves in the kitchen beside rising local talents.
In a culinary landscape rife with options, three dynamic food destinations in Central – H Queen's, H Code and 18 On Lan – stand out from the crowd, offering a range of dining experiences that reflect the city in all its gastronomic glory. For the curious ‒ or just plain hungry – let the ingredients, textures, flavours and plating on show in this trio of properties take you on an urban culinary journey like no other.
H Queen's: a cultural game-changer
Developed to be a pre-eminent culture and lifestyle hub, this 24-storey, gleaming glass tower is home to some of the city's best restaurants and art galleries.
H Code: where creative types meet
Perched beside the iconic cobblestone steps of Pottinger Street, this thriving entertainment complex is filled with stylish eateries and trendy bars.
18 On Lan: home to fine dining
This tower on a quiet side street near the heart of Central has built a reputation for its hidden culinary gems.
Check out the complete set of H Queen's, H Code and 18 On Lan restaurant listings for more information.