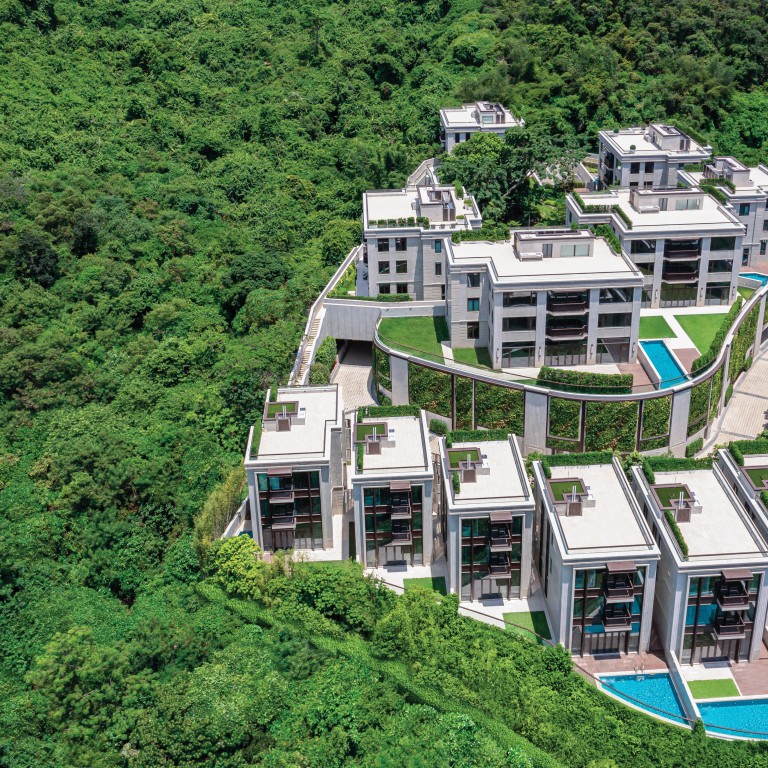 Extraordinary work by film industry heavyweights Stanley Kwan and Victor Wong depicts the fusion of design and nature at ultra-luxury development No.15 Shouson
Hong Kong Film Awards winners Stanley Kwan and Victor Wong showcase the high-end residences in a short art film plus a painted visual made using AI
The two masterminds took inspiration from the rolling hills that surround the new development located in Hong Kong's Island South
Paid Post:
Emperor International
[Sponsored article]
Shouson Hill is a centrepiece of Hong Kong's Island South area, rising above Deep Water Bay cloaked in lush greenery. There, magnificent luxury homes can be found tucked into the tree-covered slope amid meandering roads. A multitude of tycoons and celebrities have called Shouson Hill home, drawn to the residential enclave by the exclusivity, prestige and tranquillity it offers, yet still within easy reach of the city centre, elite schools and private members' clubs.
Luxury residences given starring role as 'A Dramatic Piece'
Nestled within this highly sought-after neighbourhood is No.15 Shouson, a new luxury residential project jointly developed by Emperor International, CC Land, Mingfa Group and CSI Properties. Comprising 15 detached houses, No.15 Shouson counts an inspiring vista among its numerous amenities. The verdant panorama formed by Mount Cameron, Bennet's Hill, Brick Hill, Violet Hill and Mount Nicholson can not only be soothing, but also inspiring.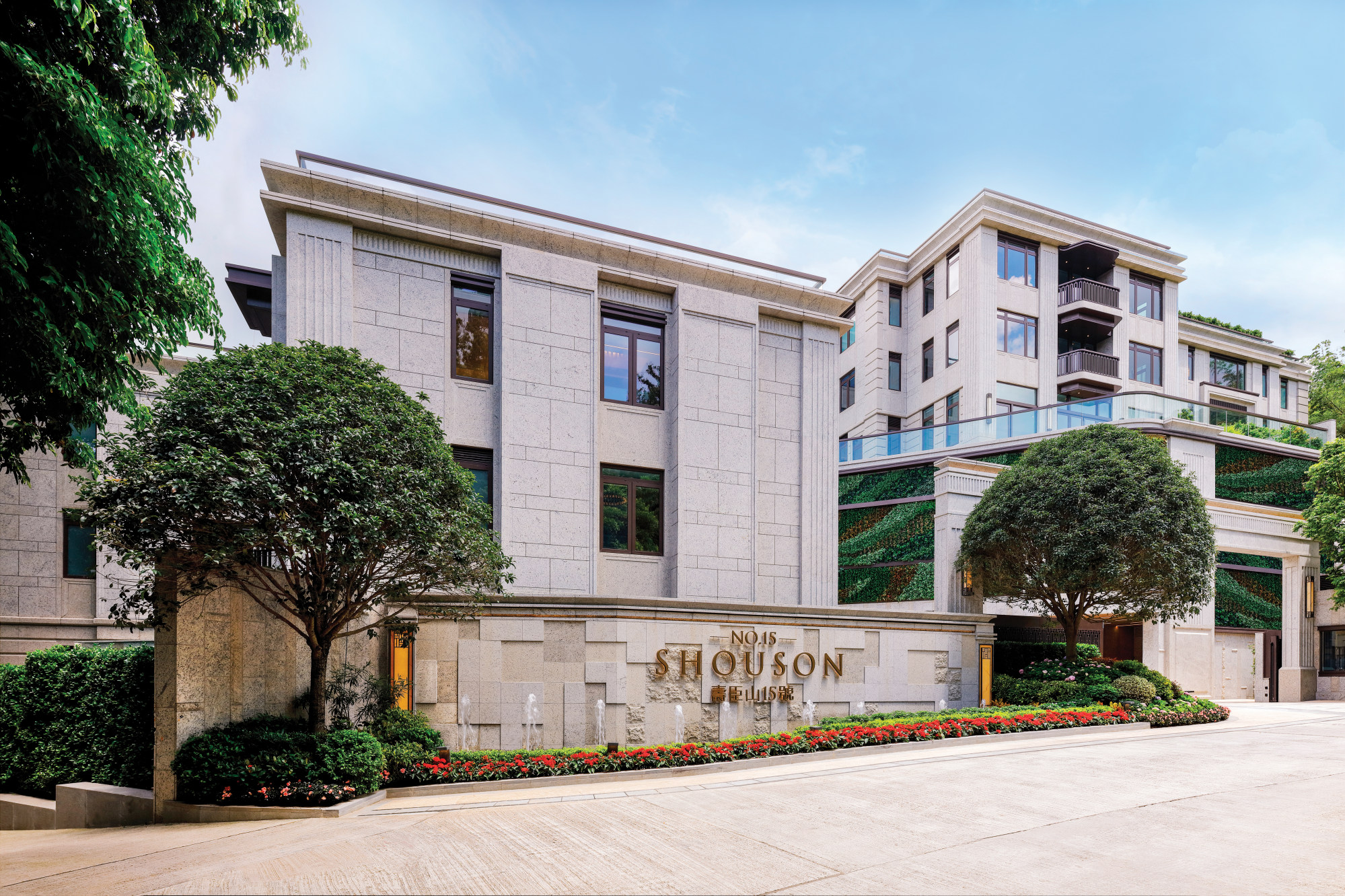 The immense natural beauty found around Shouson Hill became the creative muse for Stanley Kwan and Victor Wong, two heavyweights of the Hong Kong film industry. They crafted a short art film and accompanying painted visual that depict No.15 Shouson as more than a set of residences, and as something akin to a collection of priceless art pieces.
In addition, the developers invited two world-class and award-winning design firms, David Collins Studio and Champalimaud Design, to craft the interior designs. Hence, No.15 Shouson was given the theme of "A Dramatic Piece", to reflect its uniqueness drawn by the extraordinary natural surroundings as well as the rare collaboration of masters from various fields.
To better showcase these residential masterpieces, an "Immersive Greenery1 Showhouse" has been created on-site to not only house an exhibition of the concepts behind the art film and visual2, but also serve as the sales office. It made the ideal setting for Kwan and Wong to discuss their individual work on this project.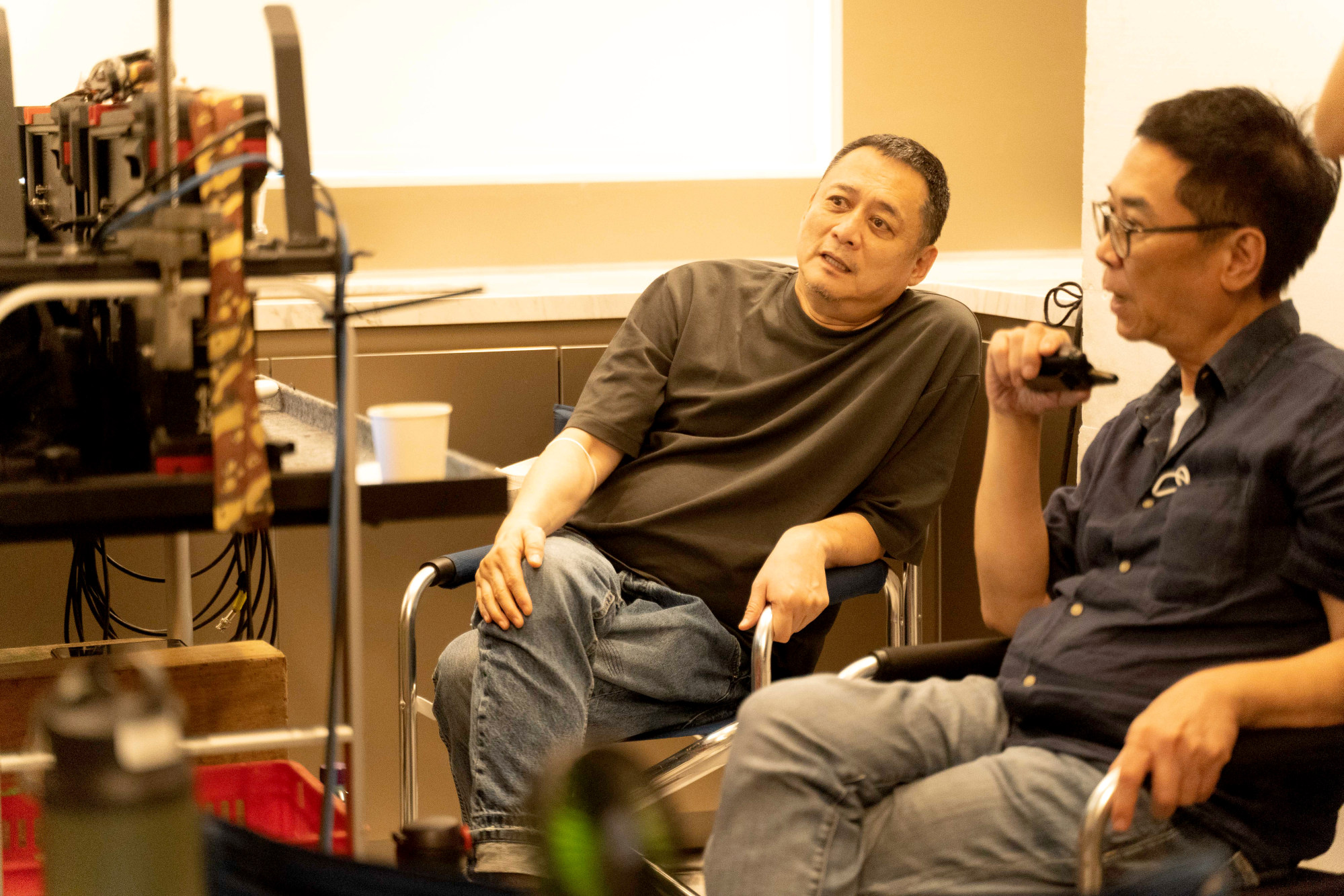 Inspiration found in the hills and sky
An acclaimed filmmaker, Kwan won the Best Director prize at the Hong Kong Film Awards for Rouge (1987), and at the Golden Horse Awards for Lan Yu (2001). Through his lens, the sight of rolling green hills set against a blue sky dotted with drifting clouds links the varied interiors of the houses together in a unified aesthetic.
"You can see this view from here to there, on the balcony or in the living room," Kwan says. "This is very comforting and helps spark our creativity. The floating clouds bring a lot of inspiration."
Similarly, the vast swathes of greenery that fill the views from No.15 Shouson inspired Wong, a winner for Best Visual Effects at the Hong Kong Film Awards, to choose green as the main colour for the painted visual he created for the project.
"I was on the roof and saw the sun come out after the rain," he recalls. "The effects of the sunlight on the hills were extraordinary – they looked more vibrant, with the sunlight casting shadows and a golden hue on the raindrops. Words can't describe the many layers of green there were."
To convey that sight, Wong incorporated 36 million shades of green into the painted visual with a helping hand from A.I. Gemini, an artificial intelligence-powered robotic ink artist that took him three years to invent. This combination of technology and art accomplished two firsts: the first art piece that A.I. Gemini created for a residential development, and the first AI art piece to be used by property developers as a project's key visual.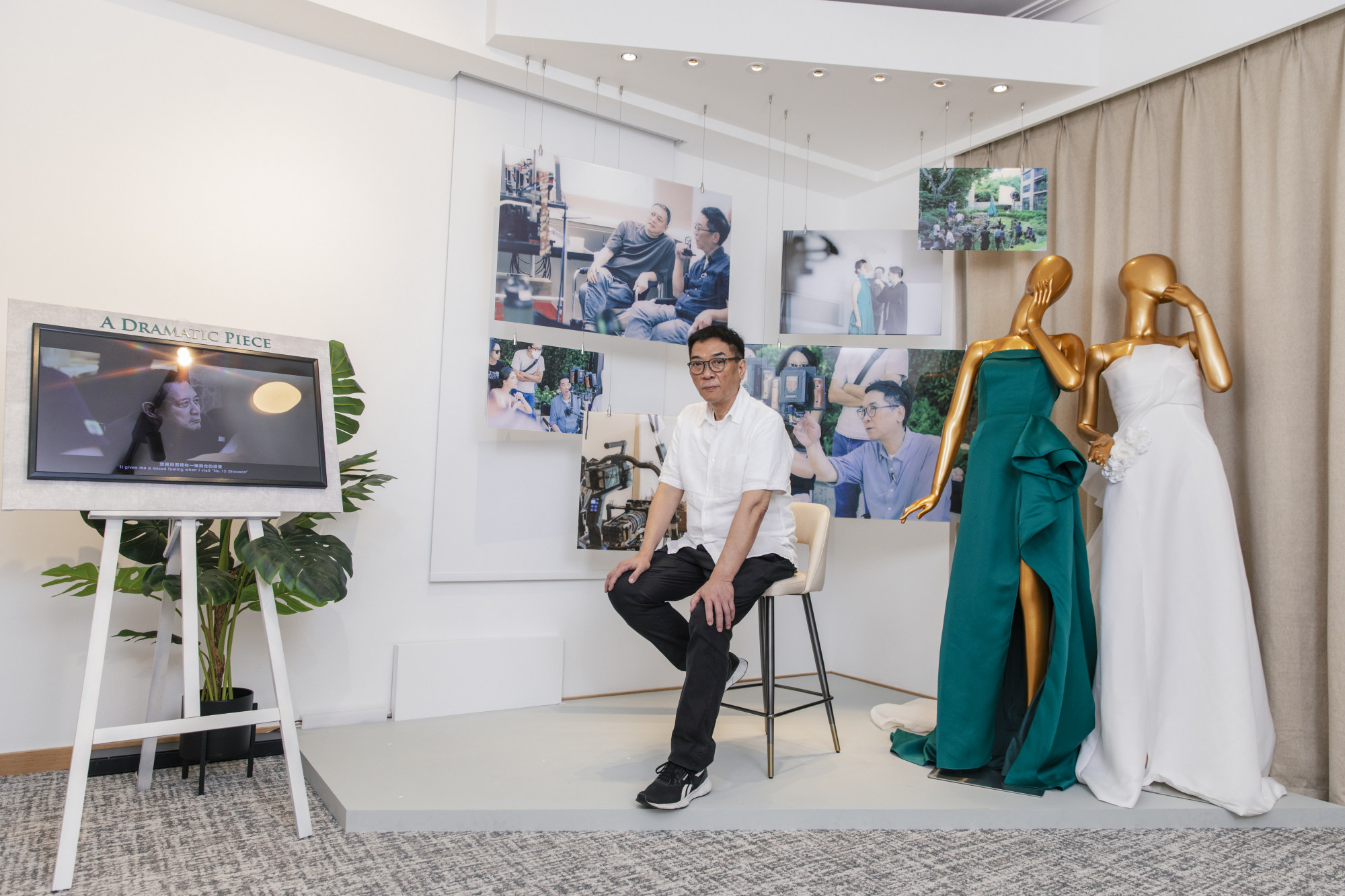 Capturing the spirit of No.15 Shouson
Although this was the very first one-reel production to ever be created for a Hong Kong property developer, Kwan still treated this short art film like one of his regular works. It followed his signature nuanced style, focusing on two women characters to capture the essence of No.15 Shouson, so that the audience would feel its ambience through them.
"The two characters inhabit their roles completely, expressing their feelings of comfort and pleasure of the vast space, both indoors and outdoors, whether they are walking up the stairs inside the house or luxuriating in nature by the picturesque green ridges underneath the endless sky," Kwan explains.
The women were dressed in glamorous gowns designed by William Chang, a renowned Hong Kong film editor, art director and costume designer with accolades from the Cannes Film Festival, Asia-Pacific Film Festival and the Hong Kong Film Awards.
Chang also served as art director and editor for the No.15 Shouson film, helping bring Kwan's creative vision to life by establishing a sense of authenticity amid the elegant aesthetics, with the design and textures of the space highlighted in detailed close-up shots.
For the accompanying visual created using A.I. Gemini, Wong wanted to give viewers a feeling he calls "beyond imagination", of walking inside a landscape painting and looking at Shouson Hill from there.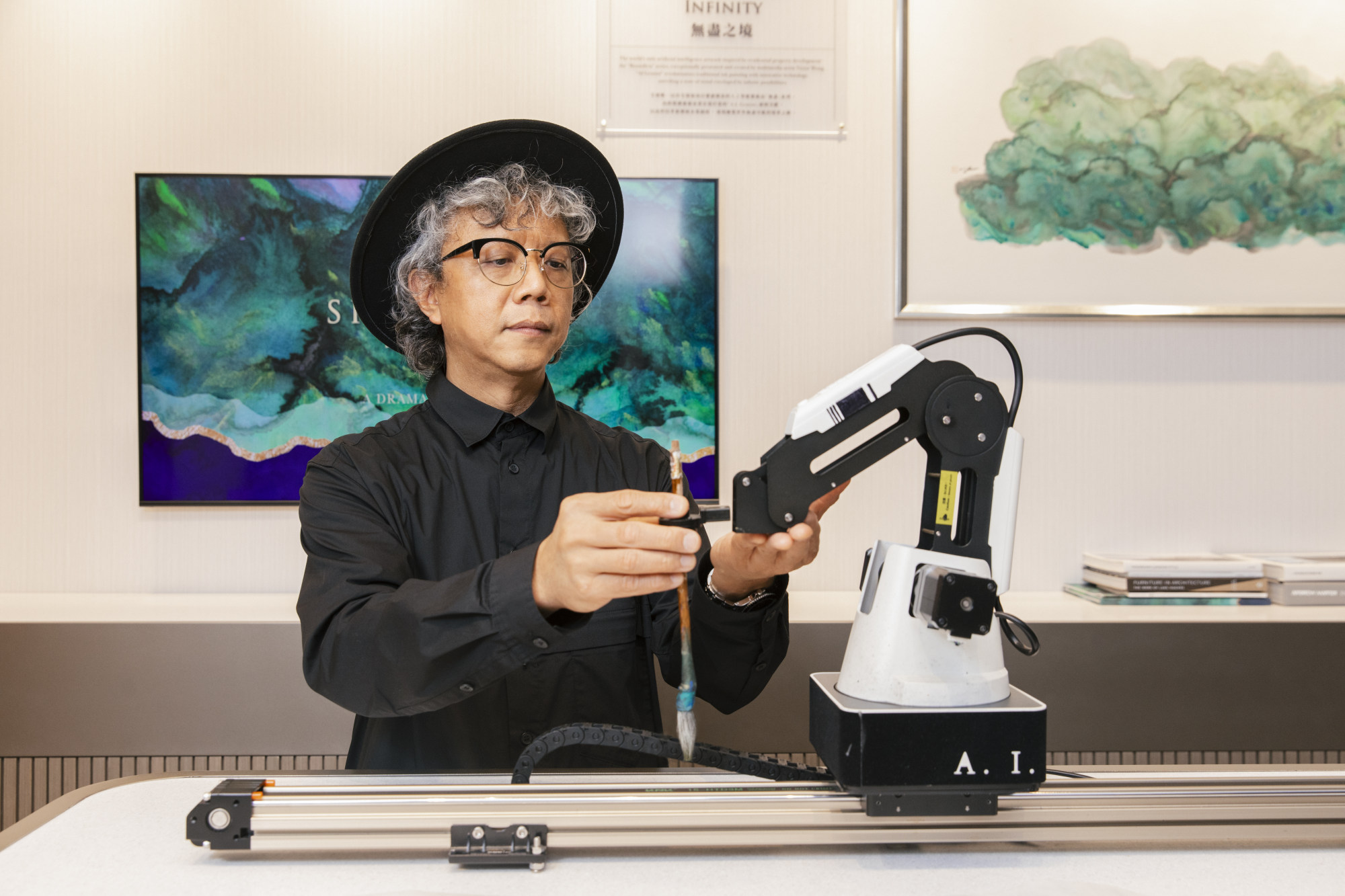 To create the painted visual, Wong took 3D data of the terrain around Shouson Hill, which was captured using a drone, and input it into A.I. Gemini's database along with real-time changes in humidity and temperature. The robot artist is also programmed with algorithms that allow it to generate a virtual 3D landscape, deciding on the angle from which to view the terrain and paint it.
When it is time to paint, A.I. Gemini holds a brush in its robotic arm and dips that into ink and water. During the making of the key visual, the amount of ink and water added to the brush varied depending on the weather data that the robot had at the time – for example, the colour would be more saturated if it was a rainy day.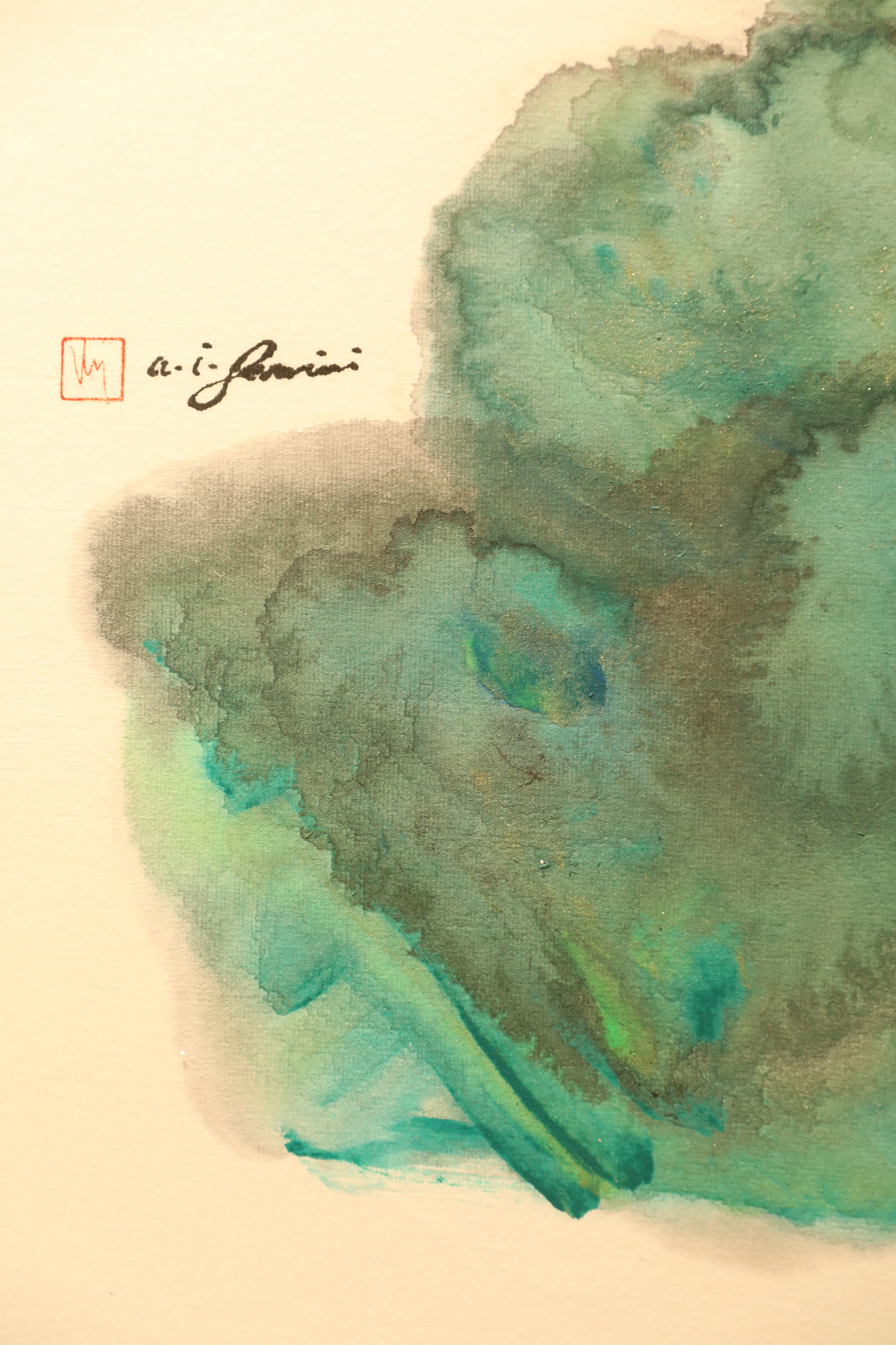 The end result is a dynamic artwork that emulates the changing elements and views that surround No.15 Shouson on its hillside perch, featuring layer upon layer of mountains shown with unique continuity and hues that are more solid than what is seen in human-created paintings.
"Like No.15 Shouson – which blends tradition with modernity in its design, craftsmanship and usage of materials – our creation does the same," Wong says. "The Chinese ink is the spirit, while we add Western acrylic colours for a modern touch. It is a fitting collaboration."
With their creations in film and paint, both Kwan and Wong show No.15 Shouson through their eyes – as a place where the abundance of nature is bound together with luxurious design.
Disclaimer from Emperor International:
Name of the Development: No.15 Shouson ("the Development")
District: Shouson Hill and Repulse Bay
Name of the street and street number of the Development: No.
15 Shouson Hill Road West
The address of the website designated by the Vendor for the Development for the purposes of Part 2 of the Residential Properties (First-hand Sales) Ordinance: www.15shouson.com
The photographs, images, drawings or sketches shown in this advertisement/promotional material represent an artist's impression of the development concerned only. They are not drawn to scale and/or may have been edited and processed with computerised imaging techniques. Prospective purchasers should make reference to the sales brochure for details of the development. The Vendor also advises prospective purchasers to conduct an on-site visit for a better understanding of the development site, its surrounding environment and the public facilities nearby.
Vendor: Talent Charm Corporation Limited
Holding company of the Vendor: Superb Land Limited
Authorised person for the Development: Lee Kar Yan, Douglas
The firm or corporation of which an authorised person for the Development is a proprietor, director or employee in his or her professional capacity: Andrew Lee King Fun & Associates Architects Limited
Building contractor for the Development: Paul Y. Builders Limited
The firm of solicitors acting for the owner in relation to the sale of residential properties in the Development: Baker & McKenzie
Authorised institution that has made a loan, or has undertaken to provide finance, for the construction of the Development: The Hongkong and Shanghai Banking Corporation Limited
Any other person who has made a loan for the construction of the Development: Superb Land Limited
This advertisement is published by or with the consent of the Vendor. 
Prospective purchasers are advised to refer to the sales brochure for any information on the Development. Please refer to the sales brochure for details.
This advertisement and all contents hereof do not constitute and shall not be construed as constituting any contractual term, offer, representation, undertaking or warranty, whether expressed or implied, on the part of the Vendor regarding the Development. Unless otherwise stated, the video, photos and drawings have been edited and processed with computerised imaging techniques and do not reflect the actual external appearance of or the view of or from the Development or any part thereof, or the surrounding environment and buildings of the Development and are for reference only. The said view will change from time to time. The fittings, finishes, appliances, decorations and other objects therein may not appear in or the view may not be seen in actual final as-built houses or their vicinity and are subject to the provisions of the agreement for sale and purchase. They are for reference purposes only and do not constitute and shall not be construed as constituting any contractual term, offer, representation, undertaking or warranty, whether expressed or implied, on the part of the Vendor regarding the Development (whether or not relating to the view).
Remarks: 
1. All reference to "Immersive Greenery" is for promotional purposes only, and may not be used or provided in the Deed of Mutual Covenant, Sub-Deed of Mutual Covenant, assignment, sale and purchase agreement or any other title or legal documents. 
2. The relevant film and visual design is only an artist's impression of the district concerned and its buildings, facilities and surrounding environment, and is not intended to and does not reflect the actual location, height, orientation, external appearance, view or facilities etc of the Development and their surrounding buildings and environment and for reference purpose only.
Date of production of this advertisement: 2 September 2022