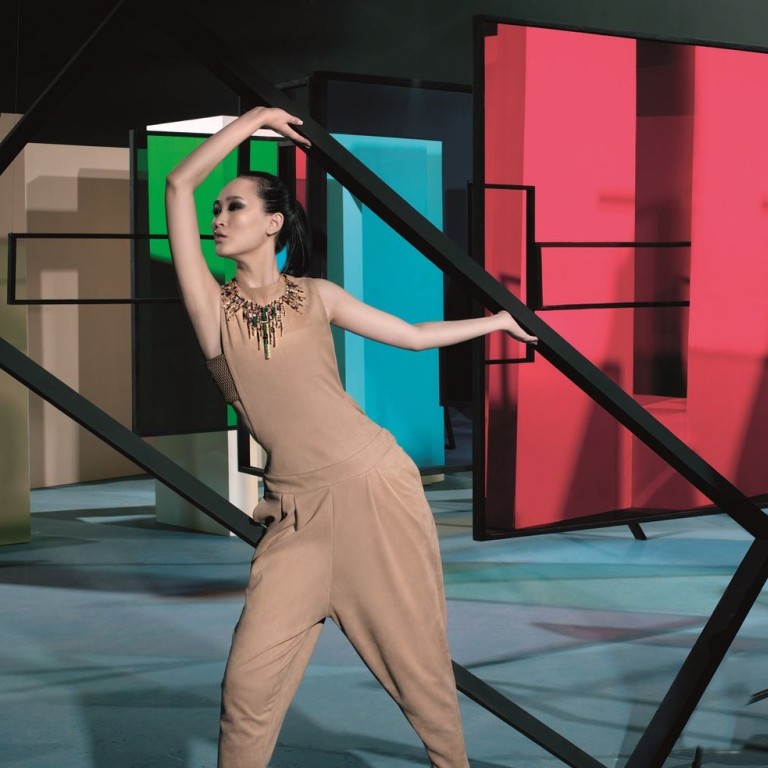 Chow Tai Fook's first ever Art Jewellery Collection combines the creative freedom of abstract art with exquisite craftsmanship.
In Partnership With
Chow Tai Fook
[Sponsored Article]
The renowned jeweller is launching its first Art Jewellery Collection entitled Le Labyrinthe Artistique to pay homage to the titans of abstract art. Each piece is one-of-a-kind and will be available exclusively to its VIP members for preview in April and bidding at an auction dinner in November. This is Chow Tai Fook's fifth high jewellery collection since it was first launched in 2011.
Le Labyrinthe Artistique refers to a labyrinth that encapsulates the unfolding experience offered by different artists. It is a journey into a maze of abstract artistry through geometry, patterns and colour palettes, leading the curious deeper into life's workings and wonders just like the art works that lend these unique pieces the inspirations.
Dr. Adrian Cheng, art entrepreneur and executive director of Chow Tai Fook Jewellery Group, said: "We have distilled the very essence behind the rhythm of colours, shapes, brushstrokes, size, scale and the aesthetic interpretation of the eye for the masterpieces of abstraction into contemporary expressions of exceptional jewellery design and craftsmanship."
"Engaging and visually arresting, this collection not only allows us to delve into the world of abstract art, but also gives us a chance to share the exoticism and creative freedom that come with the experience," he added.
Abstractionism in art refers to the unique visual language of shape, form, colour, light and line to create a composition that enriches our view of the world, and reveals its mysterious beauty. Dutch artist Piet Mondrian (1872-1944) was one of the masters at the heart of this movement. His famous paintings of neoplasticism serve as the basis for Les Blocs de Fantaisie, one of the highlights of the Art Jewellery Collection.
Les Blocs de Fantaisie is a series that dazzles the eyes with its vibrant colour blocks and the simplicity of its grid-like patterns. Mondrian's dynamic interplay between positive and negative spaces is presented through tourmalines, rubies and sapphires, representing the three primary colours, and complemented by chalcedony, diamonds, and 18K yellow gold. Hollow-cut motifs epitomise Mondrian's signature negative spaces and minimalist aesthetic, whimsically connecting elegant lines and buoyant hues to project a sense of modern chic.
Each series in the Le Labyrinthe Artistique collection is a tribute to an art master, incorporating the latest jewellery making techniques into artistic visions that have withstood the test of time.