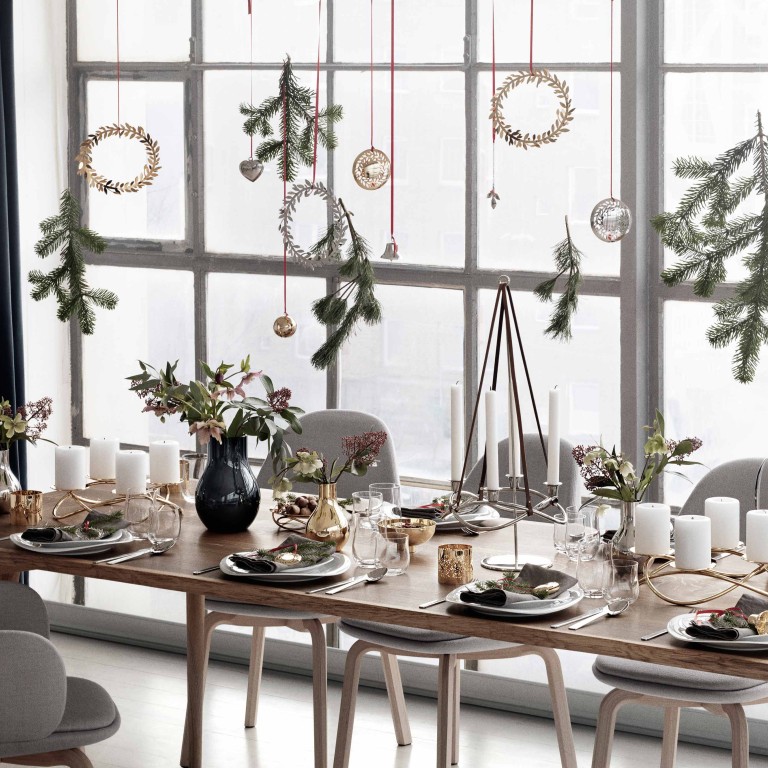 Celebrate the holiday season in the Scandinavian spirit, encapsulated in a striking Christmas collection from Georg Jensen
In Partnership With
Georg Jensen
[Sponsored Article]
Founded in Denmark in 1904, Georg Jensen is one of Denmark's most recognised brands, and one that takes inspiration from nature and art in the most unmistakable Scandinavian way. Founder Mr. Georg Jensen himself was originally a silversmith specialising in hollowware and jewellery. He viewed art, architecture and the applied arts as a single artistic expression. Today, the brand has continued to stand for this unique design philosophy and superior craftsmanship, finding expression in its exquisite series of jewellery, watches, cutlery, hollowware as well as decorative interior pieces.
The art nouveau period had a distinct influence on Georg Jensen, while two Scandinavian design icons also made their mark on the Danish design house, leaving a legacy of timeless designs that still speak to customers today.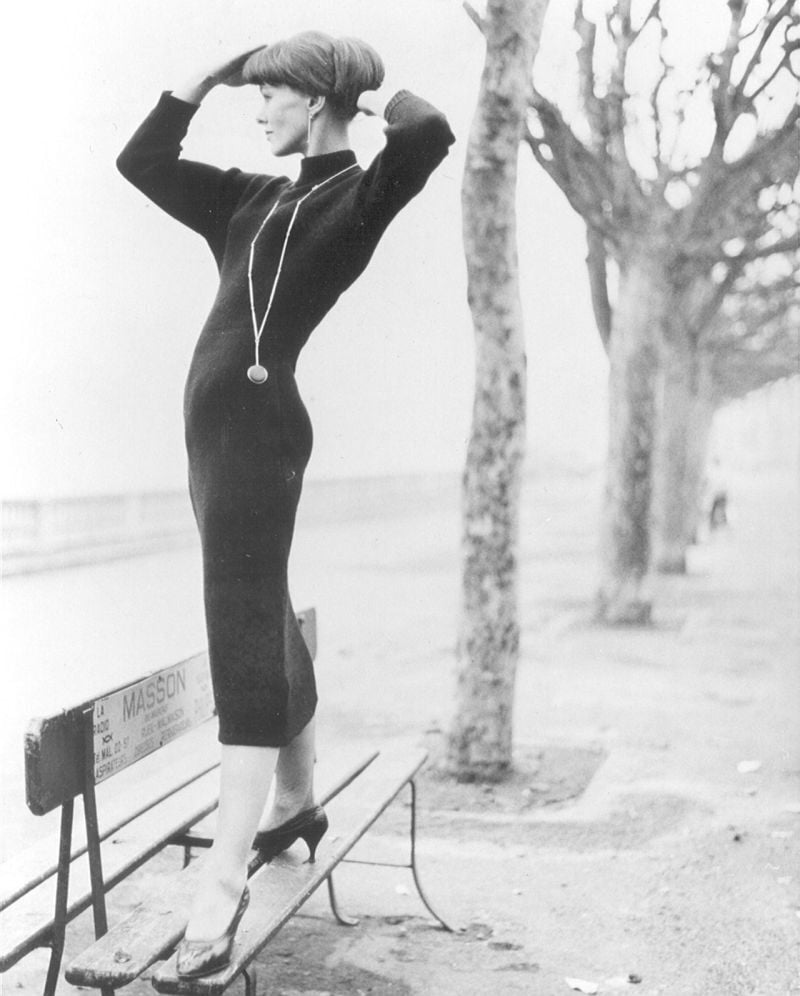 Vivianna Torun Bülow-Hübe was the first female silversmith to receive international acclaim. She moved to France from Sweden at age 21, where her prodigious talent, striking good looks and hip, beat style made her an immediate fit with the Parisian art crowd of the 1950s and the salons of Picasso and Matisse, who became her friends and mentors.
Vivianna's favourite motifs were curving organic forms like flora, leaves and water. Ahead of her time but still relevant today, her designs are modern, bold, striking and versatile. The Vivianna bangle watches, Dew Drop earrings and pendants and Torun bangles have endured the test of time and are still beloved today.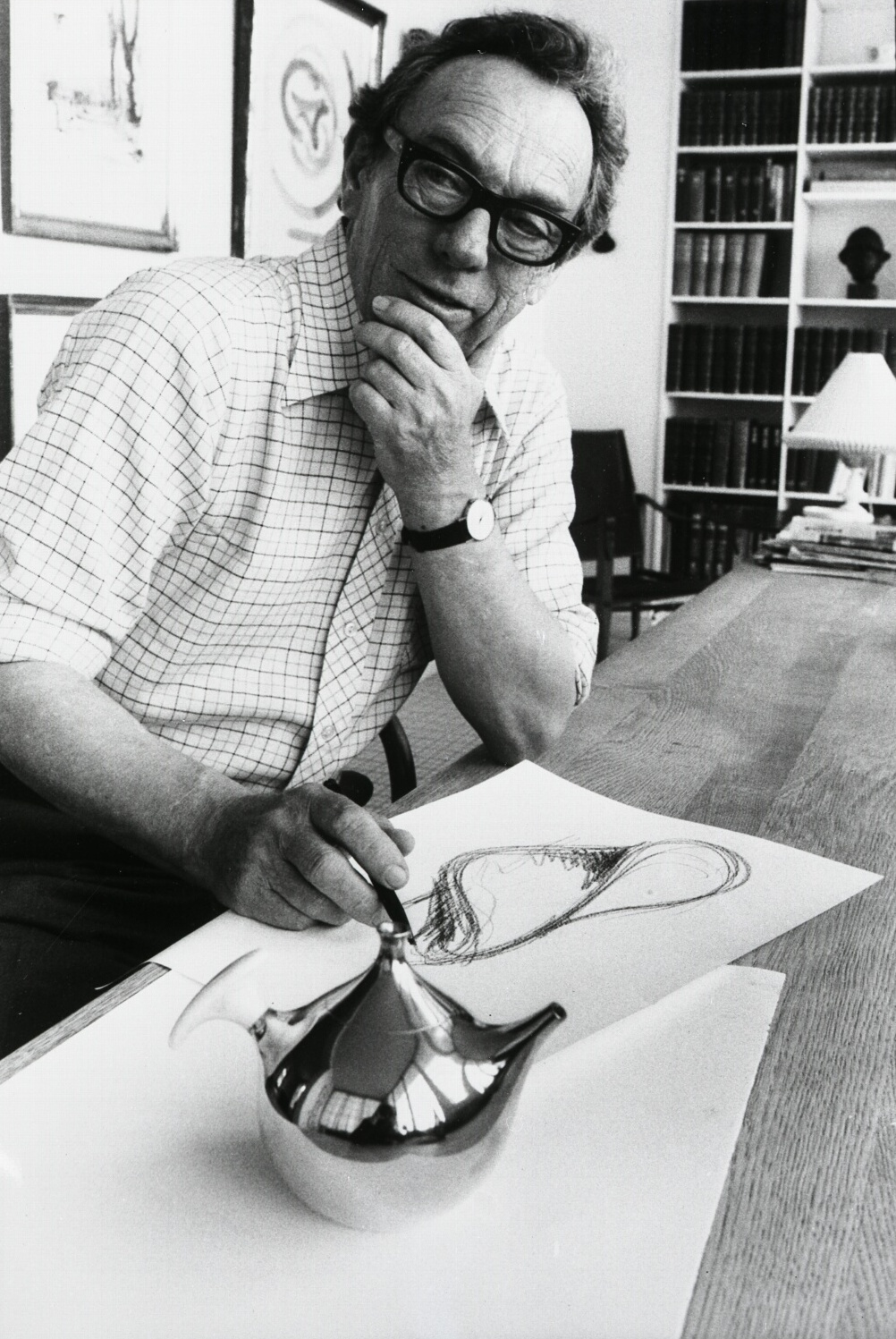 Henning Koppel was a sculptor like Mr. Georg Jensen. His first works for the house were a series of linked bracelets and necklaces resembling whale vertebrae and microscopic organisms–miniature masterpieces in imaginative modelling, quite unlike anything the house had made before in its first 40 years.
Koppel's long association with Georg Jensen had resulted in an astonishing range of work: from stainless steel cutlery such as New York (No.320), which found its way into the homes of millions around the world, to magnificent one-off signature pieces such as the silver and crystal chandelier he designed to celebrate Georg Jensen's 75th anniversary in 1979.  Even today, decades after his death, people still covet a Henning Koppel watch or one of his pots. His appeal remains vital and undiminished.
2016 Christmas gift ideas
The legacies of these great designers are still very much part of Georg Jensen today, as their iconic designs are constantly re-imagined and re-worked to incorporate new materials and contemporary sensibilities. Show your appreciation to your loved ones by presenting them with something from Georg Jensen's treasure trove of great designs.
Inspired by the traditional Christmas wreath, a symbol of warmth and hospitality, these gift sets play with the shapes of the magnolia tree with playful cutouts to create a light-hearted and contemporary range of Christmas decorations.
Vivianna's designs can always tug at the heartstring of any lady, for their timeless allure and the thoughts that go with picking them just for her. The Vivianna Bangle Watch is itself an icon, seamlessly blurring the line between horology and jewellery. Numberless, strapless, mirrored and stripped of distracting ornamentations, it is a singular creation that liberates the wearer from the constraints of time.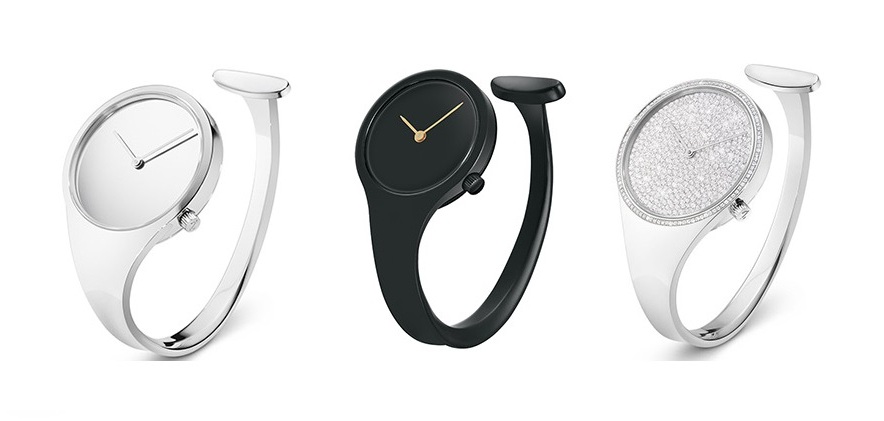 This Dew Drop series is an re-interpretation of Vivianna's original with new colours and pendants made of precious stones. True to Vivianna's idea that jewellery is body sculpture, the necklace and earrings are exquisitely crafted, presenting a low key sort of sexiness between the neck and shoulders and an interaction between the jewellery and the wearer.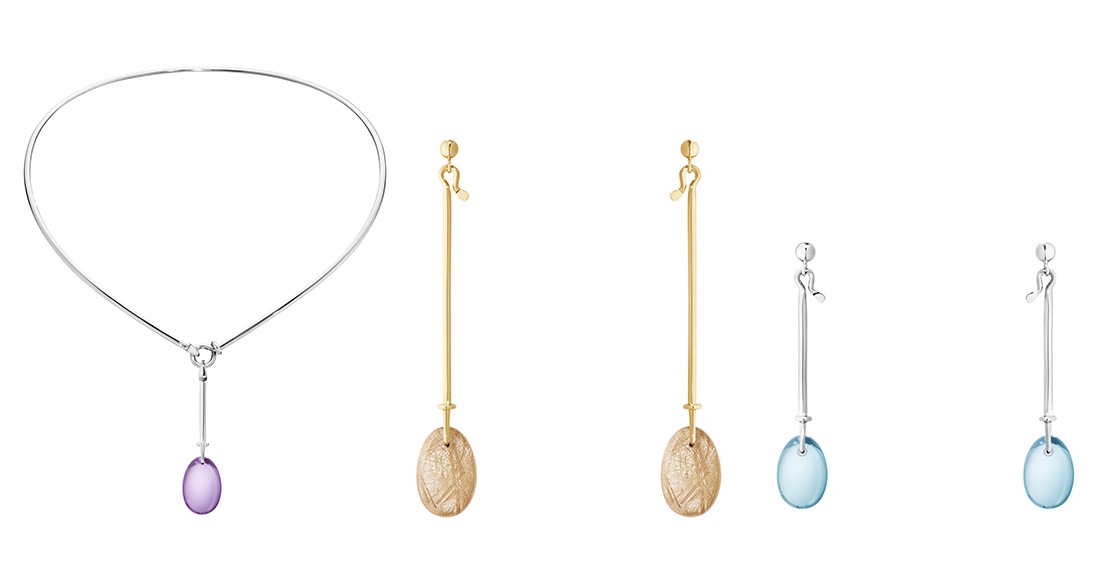 Koppel's talent for making sculptures had infused into his masterpieces a very modern Nordic touch. He re-defined modern design by emphasising the importance of blankness and space, making the KOPPEL watch a classic. The simple aesthetic belies a variety of sophisticated functions.
Another Koppel legacy, this pitcher originates from his Pregnant Duck sterling silver pitcher, one of his most recognised designs from 1952. It is simple but sensuous, with an elegantly extended handle and exaggerated lip.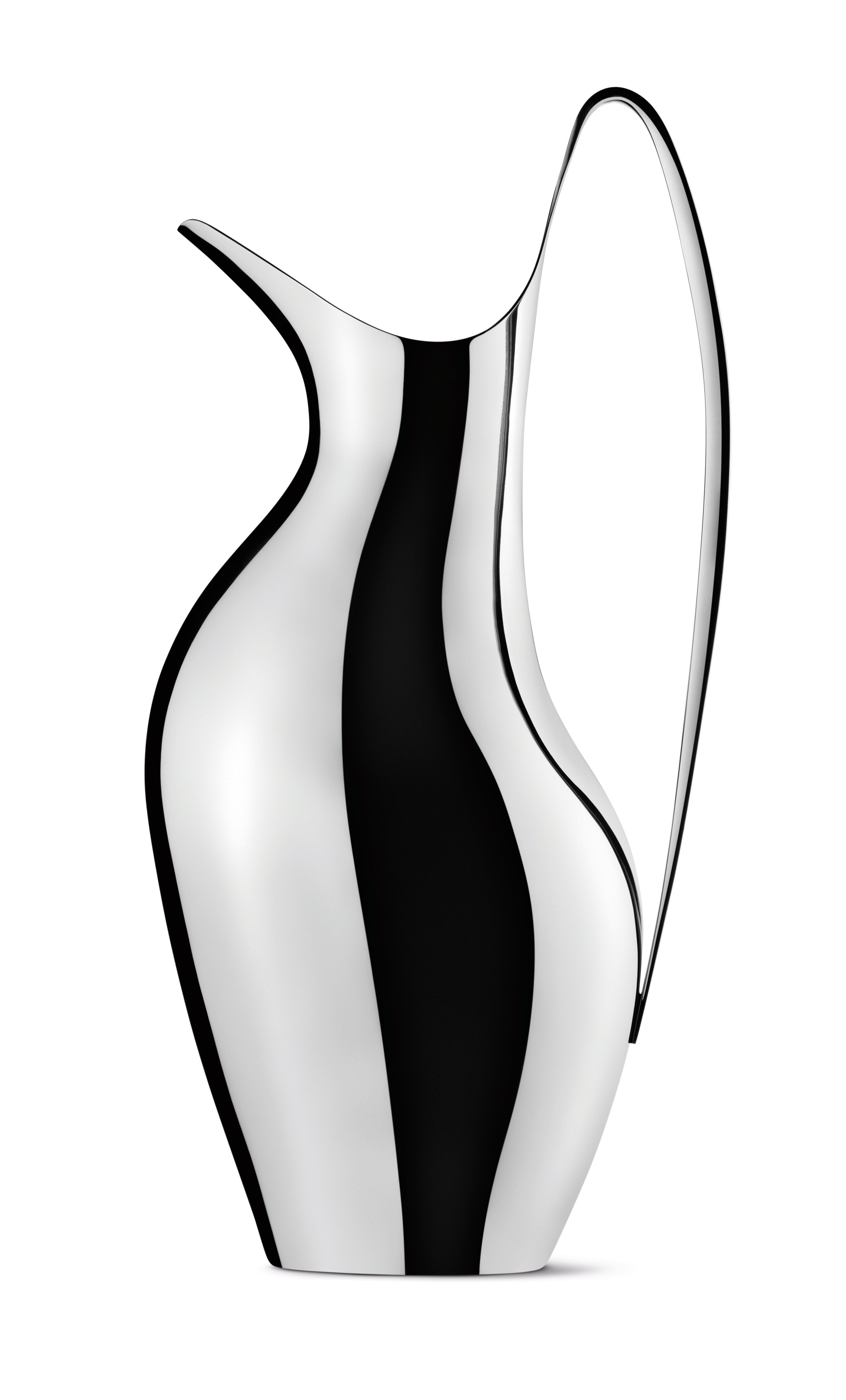 European afternoon tea meets Japanese tea ceremony in this series, blending traditional rituals and aesthetic into a modern context. Tea with Georg adds an elegant twist to everyday life.