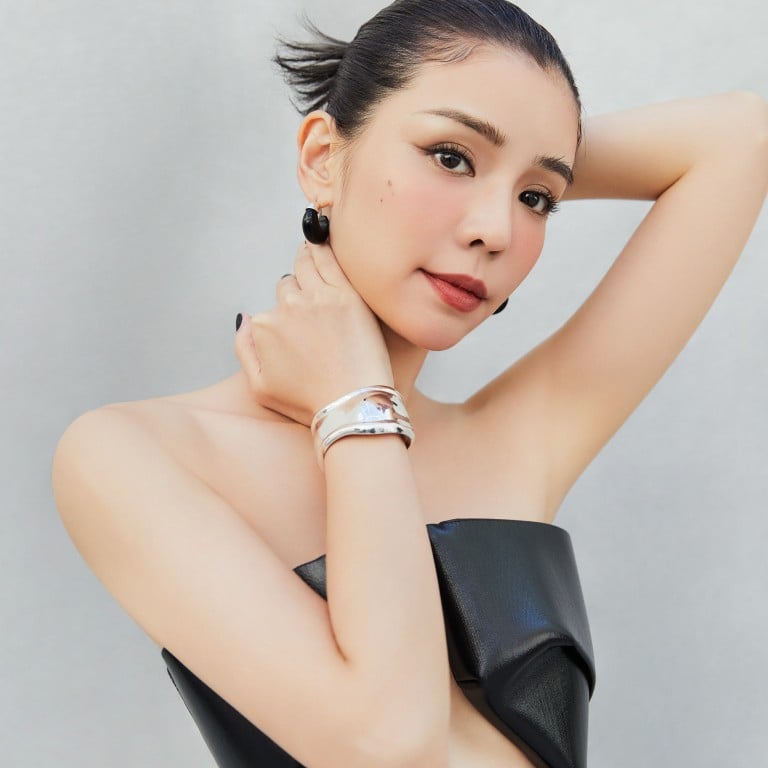 Asia C-POP and Fashion Icon Tia Lee Returns After 3 Years, celebrates female empowerment with Goodbye Princess
Six-episode cinematic animation series tells the story of the Asian fashion icon, pop singer, film, and television actress to inspire, uplift and empower women
Paid Post:
Tia Lee Management
[The content of this article has been produced by our advertising partner.]
Life in the limelight has its share of ups and downs. Pop singer, actress and fashion darling Tia Lee (Lee Yu Fen) knows this all too well and wants to showcase her own journey through a beautifully produced series of animated and accompanying motion image episodes to set an example for female empowerment.
Returning to the entertainment scene after 3 years, Tia has teamed up with the best talents in the industry to create "Goodbye Princess", a first that brings together animation, music and fashion videography. Each one-minute episode takes inspiration from classic "princess" fairy tales and juxtaposes it with Tia's many personal experiences to showcase metamorphosis and self-empowerment.
Back With A Bang
Tia recently graced the cover of Vogue Hong Kong as their
Digital Cover
Girl. An
exclusive interview
with Vogue magazine was also featured on the same day, which has created quite a buzz in the market and among Tia's followers. Tia was again featured on both print and digital covers of
Rollacoaster
, the No.1 fashion and music magazine in the UK, yesterday in her iconic fashion styles.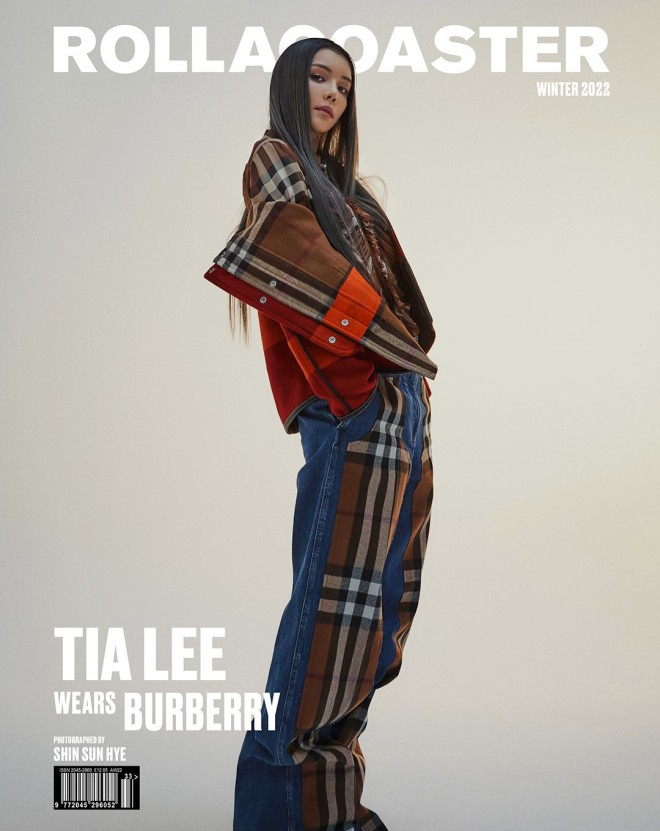 "Life is about stepping out of your comfort zone. You will see all the beautiful things this world has to offer when you do."
Starting her entertainment journey as a model, Tia went on to become a singer and even starred in movies despite her shyness. Pop icon Tia Lee took a break from the spotlight in 2019 after a challenging journey littered with roadblocks.
She returns to the spotlight a stronger, braver, and wiser Tia, having embraced the many learnings she experienced in her journey. "Goodbye Princess" is Tia's homage to the struggles of life. It showcases her own determination to break out of stereotypes, shake off biases, avoid negativity and set an example for female empowerment. 
The inspiration behind "Goodbye Princess"? The 2019 movie "One Headlight", where Tia starred as the female lead and learnt a lot in the process.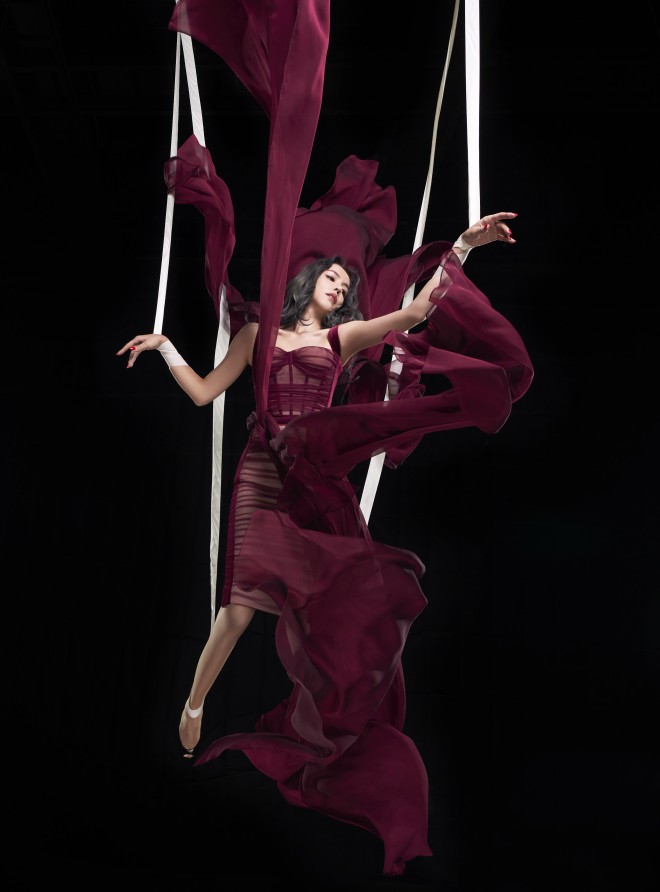 Creating Meaningful Animated Magic
Tia chose a medium of storytelling that reaches far and wide – animation. She wanted to create a masterpiece that was both creative yet meaningful and achieved this by working with the best talents to create her animated series and corresponding thematic posters to bring her vision to life. The combined efforts and talents of Tia and the teams have come together to create a magical journey where viewers get the best of purposeful entertainment.
An award-winning eight-person team from Hong Kong has illustrated and scripted each of the six animated episodes. Their work is par excellence, demonstrating exquisite quality, creativity, and enthusiasm for their crafts. 
Director and Project Consultant: Sunny Tang 
Sunny is a locally and internationally award-winning animation director of over 20 years. He has won the Best Animation Award and the Best Editing Award at the Hong Kong Mobile Film Festival, and the Best Digital Entertainment Award Gold Award at the Hong Kong ICT Awards. Internationally, Sunny has won 23rd Japan TBS DigiCon6 - Merit Award and the 16th Japan TBS DigiCon6 - Regional Award. His credits list includes The Great Detective Sherlock Holmes – The Greatest Jail-Breaker, Teenage Mutant Ninja Turtles, Kung Fu Hustle, The Promise, Gatchman and Astro Boy.
Scriptwriter: Alex Lee 
Alex wrote the script for the movie In Broad Daylight and the ViuTV television hit series 'In Geek We Trust'. He directed the Ritalin series which was celebrated as part of the 2021 Golden Horse Film Project Promotion's Series Section.
Illustrator: Mandy Mackenzie Ng 
Mandy is a rising Hong Kong talent in digital painting and the music video 'of Moment' by Hong Kong singer Terence Lam is her masterpiece.
Arranged by: Wan Pin Chu 
Pin Chu a Hong Kong-based film score artist and urhuist who scored the music for the highest-grossing animated film in China - Nezha: Birth of the Demon Child. He has scored the music for other blockbusters including Overheard 3, Wu Kong, Godzilla II: King of the Monsters, and In Geek We Trust.
Masterpieces Blending Fiction and Reality
In a world of social media, the posters for each of episodes are as important as the episodes themselves. Creative Director Tony C. Miller and Producer Kate Wynborne blended 2D animations with motion images and still photography to amplify the meaning and purpose of each episode. 
The motion image and photography of Tia is used to create a strong contrast between animation and reality, a nod to the premise of "Goodbye Princess". The poster as well as motion image and photos of Tia are released after each episode on Tia's social platforms.
Tony C. Miller: Creative Director
Tony has over 20 years of producing commercials, music videos, documentaries, and films. He has worked on advertising campaigns for brands such as Versace, Dior, Chopard, Issey Miyake and Rolls Royce. He has been nominated for the Best Video Q Award and Best Video at the Music Video Awards (MVA's) and was recognised at the Global Independent Film Awards 2020 and the New York Shorts International Film Festival 2020.
Kate Wynborne: Producer
Kate is a seasoned producer with over two decades of experience in music videos, commercials, and fashion productions worldwide. She has worked on large-budget, multi-country campaigns with Apple, Versace, Nike and Facebook. She has worked alongside numerous renowned directors like Tom Hooper (best known for his British film The King's Speech), as well as other A-list artists.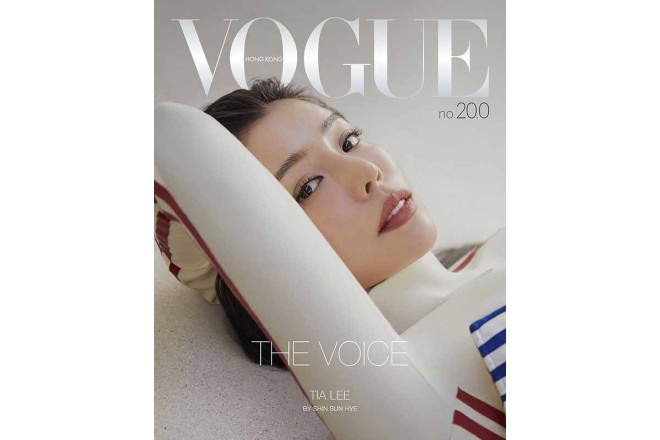 With the pre-release campaign accumulating more than 70m views to date, this signifies unparalleled success for a pre-release campaign by a C-POP artiste. The song "Goodbye Princess" launches today on Tia's YouTube channel, and features Tia's metamorphosis from being a sheltered, highly scrutinised icon into a darker yet braver persona ready to take on the world.  The song's lyrics are catchy as well, telling of Tia's resolve to break free from her fairy tale and the power to rewrite her own story with her own hands.
Tia's return to entertainment is one to watch as she brings to audiences a beautiful melange of creative storytelling and entertainment with a sublime layer of empowerment and inspiration. Watch the "Goodbye Princess" animation and motion image series and lookout for the episode posters on Tia's
Instagram
,
YouTube
,
Facebook
and
Weibo
.