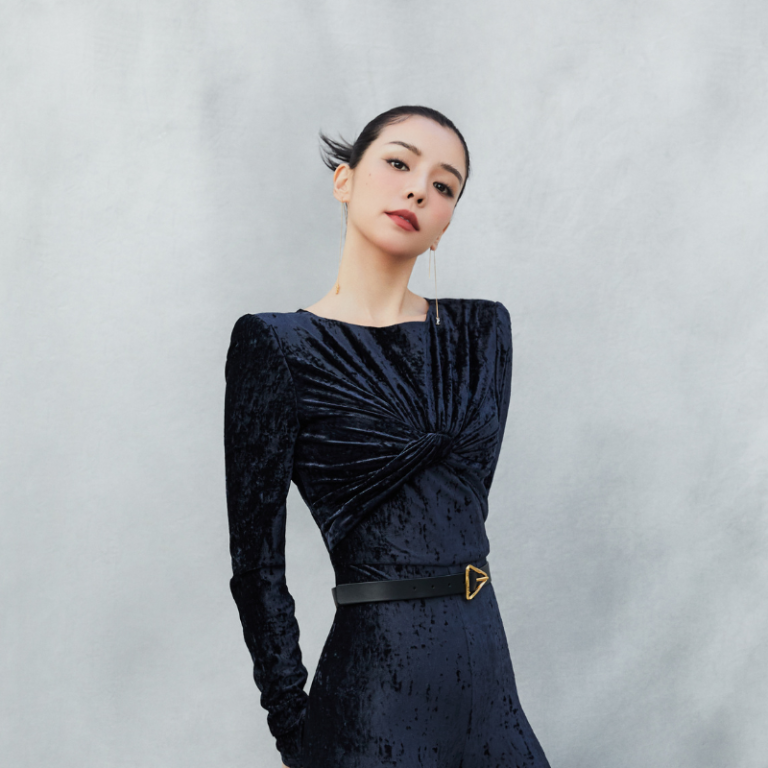 Global C-pop Artist and Fashion Icon Tia Lee's (Lee Yu Fen) viral hit "Goodbye Princess" continues to make waves with renowned TikTokers around the world
"Goodbye Princess" Campaign launch success paves way Tia Lee to become global icon
Paid Post:
Tia Lee Management
[The content of this article has been produced by our advertising partner.]
Global C-pop sensation Tia Lee's 李毓芬 (Lee Yu Fen) newly released single –
"Goodbye Princess"
- has been going viral around the globe. The star who is known for her iconic fashion style, charitable initiatives and of course her, music, is believed to become a true global icon! The
"Goodbye Princess" music video
has achieved remarkable success in setting a new record for C-pop music, with 48 million views on YouTube within 10 days.
"Goodbye Princess"
is the first ever C-pop hit produced by Grammy award winning producer, Swizz Beatz who has also produced multiple hits for Justin Bieber, Jay-Z, Beyonce, Madonna and Britney Spears. Following this huge aaccomplishment, TikTokers all around the world have been quick to join the rally by jumping on the #EmpowerHerDance trend shortly after the global launch of the #EmpowerHer initiative by Tia.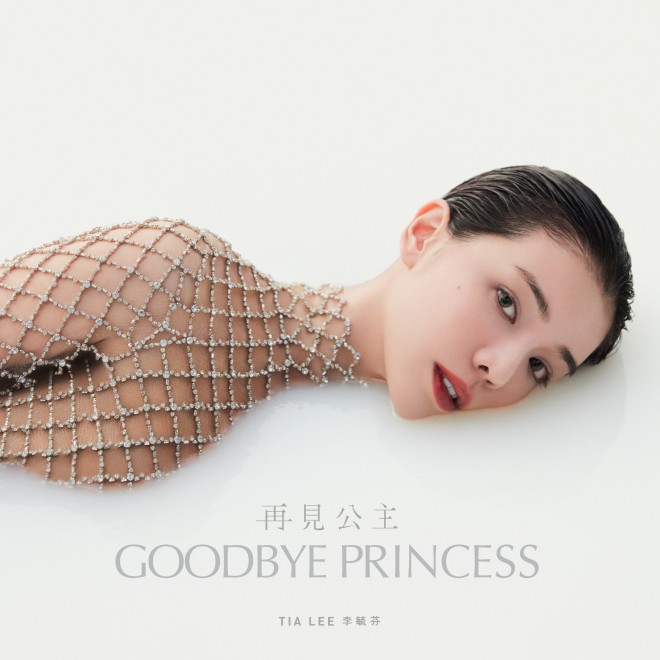 Tia's #EmpowerHer campaign encouraging women to embrace true self to find strength
The
"Goodbye Princess"
campaign has continued to build momentum from the enthusiasm generated during the pre-release campaign. Humbled by how fans have connected with the mini-series and hit song, Tia announced the
launch of #EmpowerHer campaign
last week. In the spirit of women supporting women, and hoping to deliver her message even further, Tia, will be donating to female-centric charities around the world to reflect the huge support she is receiving. Her goal is to encourage women to have faith in themselves, be courageous, and walk past the obstacles that hold them back, she believes that through embracing true self, women will find strength. 
As of today, Tia has joined forces with four brilliant charities, on a shared mission to empower women. Women in Music (USA), Beats by Girlz (Europe, Africa, Americas), Teen's Key (Hong Kong) and Daughters of Tomorrow (Singapore) are the initial partners, and more may be announced. Tia believes in supporting and raising awareness of the work they are doing to empower women and girls around the world. Fans can help this cause by watching the
"Goodbye Princess"
music video on
YouTube
. Each view raises funds for Tia's #EmpowerHer partner charities. 
Rise of the Global #EmpowerHerDance TikTok Dance Challenge with the most popular TikTokers in Australia, New Zealand, Middle East and the UK leading the charge
Dancers from different countries have risen to the challenge of covering the signature choreography to
"Goodbye Princess"
on video platform TikTok, featuring energetic yet rhythmic full body movements and a signature 'goodbye' hand gesture. The upbeat, unabashedly feminine choreography embodies a revitalisation of Tia's mind and body after overcoming past challenges in the fashion and entertainment industry, setting her free to express her own strength.   Among the earliest dancers and personalities to have joined the dance challenge include globally renowned Australian-Filipino dancer and choreographer,
Hannah Balanay
, Australia's most popular creator on TikTok last year. She is best known for her dance to Dua Lipa's song "Don't Start Now", which went viral on the platform.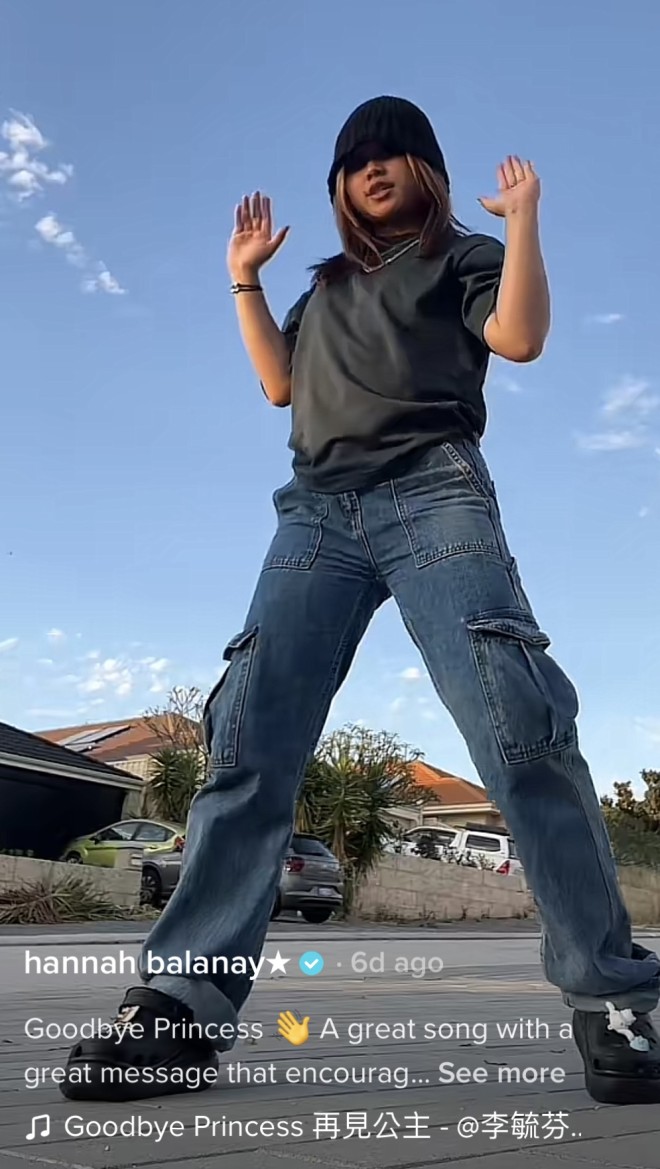 Adding on the viral, the most popular TikTokers and KOLs from different regions have joined the campaign to celebrate the #EmpowerHer, for instance,
Judah Metu-Teaukura
from New Zealand,
J Lou
from Hong Kong,
Leen Mohammed
the Middle East and
Evie Meg
from UK. J Lou's #EmpowerHerDance Challenge IG Reel video received more than 230,000 views within 24 hours of release, while Leen's TikTok #EmpowerHerDance Challenge video received more than 270,000 views within 24 hours of release. 
"Goodbye Princess" Still and Motion Videography BTS
The launch of the song was preluded by pre-release campaign for
"Goodbye Princess"
. It set the scene with a vibrant 6-part animation series, detailing Tia's journey with a hauntingly whimsical narrative, taking the audience through her time in the music and entertainment industries. It was the first of its kind to bring together animation, music and fashion videography – accumulating a record breaking 100 million views in less than a month which can be viewed
here
. The pre-release campaign fast became the most successful engagement campaign of all time by a C-pop artiste. We also got a sneak peek behind the scenes of the
first motion image episode
, where we see how Tia and her team brought the stunning fashion to life.