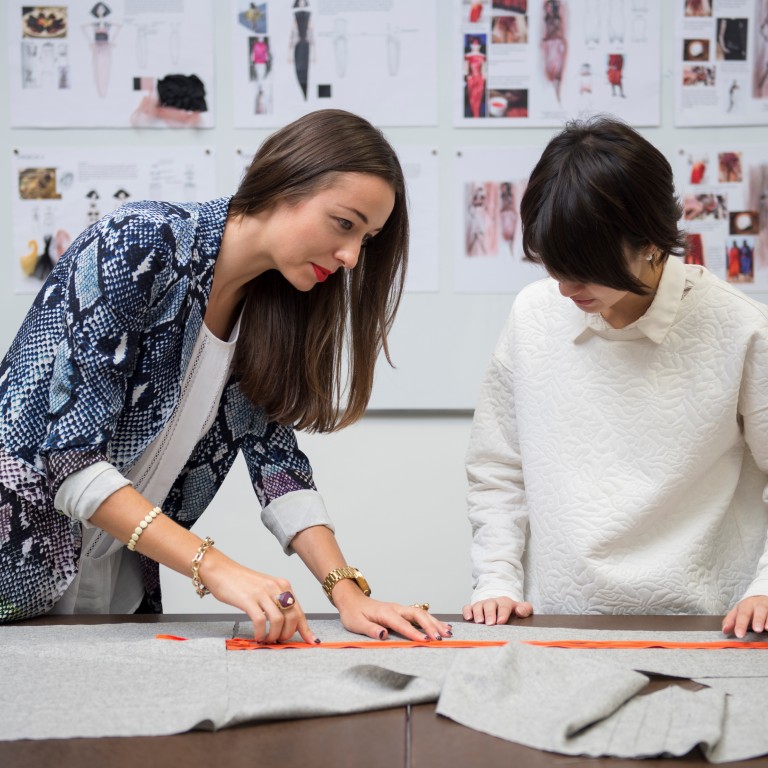 With guidance from the Savannah College of Art and Design, students are finding viable futures expressing themselves in the world of art
[Sponsored Article]
This is the time of year when school days for many graduating students across Hong Kong come to a close. While it is a time of celebration, there is also a good deal of uncertainty as students ponder what job prospects lay ahead. One higher education institution in Hong Kong makes it its mission to demystify those post-graduation years. The Savannah College of Art and Design, or SCAD, is where talented students begin rewarding and professional creative careers. 
"I wanted to realise my dream of making drawing part of my living. Coming to Hong Kong with SCAD was something that I thought was very practical and smart. I was considering all these schools I could go to in order to become a professional artist, and I felt that SCAD – having all these facilities and limitless possibilities – had the ingredients of the creative environment I wanted to live in," says Manila-born Katrina Teh, who graduated from SCAD Hong Kong last year with an illustration degree and is now working as a concept designer at Disney Hong Kong.
Engaging, real-world experiences
Teh says attending SCAD Hong Kong has opened doors to collaboration opportunities and organisations that she never before thought possible at such a young age. "One project that's very close to my heart is working on the Disney ImagiNations competition. Our team won, and as part of our prize, we got to do this internship with Hong Kong Disneyland. We got to learn things that we never thought would be part of the whole Disneyland park experience, such as lighting, sound effects and costuming, and even the makeup department – all coming together to create one cohesive walk-through experience."
SCAD is the first US art and design institution to establish a degree-granting location in Hong Kong; it also has campuses in Savannah and Atlanta, in Georgia in the US, and Lacoste, in France. With more than 40 majors and 60 minors across its four locations, SCAD offers each student a tailored educational experience designed to prepare them for their dream career.
Foundation for success
Clara Sim, a final-year fashion marketing and management student, says foundation classes are especially useful for career preparation. "We learn about composition and colour, as well as software such as Photoshop and Illustrator. You wouldn't think they are necessary in the marketing field, but actually they are very valuable because in fashion marketing especially, you have to have an eye for beauty and make sure everything is perfect when they are presented to the market," says Sim, who is among the first graduating class in fashion marketing and management since SCAD launched the programme in 2012.
Global perspective
"I grew up in Walla Walla, Washington. I love travelling, and I feel that the opportunity SCAD provided me to see the world makes me stand out differently from others," says Adam Newbold, a final-year graphic design student who has studied in three of four SCAD campus – including Hong Kong, Lacoste and Savannah – during his four-year study.
"The experience has broadened my perspective in art and design as well as in culture. I am more receptive to different backgrounds and walks of life. That helps me approach my work in a way that is more sensitive, more on point with what a different culture is looking for in design," Newbold says.
Emerging talents
On June 6, Newbold and Sim will join SCAD Hong Kong's second batch of 60 graduates to walk the commencement stage, ready and confident to contribute their talents to Hong Kong's creative industry.  In the previous year, SCAD globally saw 97 per cent of undergraduates and graduates find employment or pursue further education within 10 months of graduating.
"Creativity is among the top five applied skills sought by business leaders. Our practical, innovative education and unique approach to building career and industry connections have prepared our graduates for success in the global marketplace. Their achievements are just beginning," says Michael Shreve, associate vice-president of SCAD Hong Kong. 
SCAD Hong Kong
Address:          292, Tai Po Road, Sham Shui Po, Hong Kong
Website:         
www.scad.edu.hk
Courses of study are registered with the Hong Kong Education Bureau, registration numbers: 261958-261971 and 262196-262202. It is a matter of discretion for individual employers to recognise any qualification to which these courses may lead.