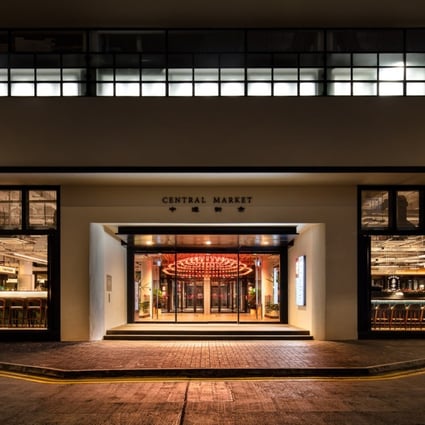 Nina Hospitality manages and operates eight restaurants and bars at Central Market, Shadow Design.
Nina Hospitality offers festive flavours at the new Central Market
Nina Hospitality Company Limited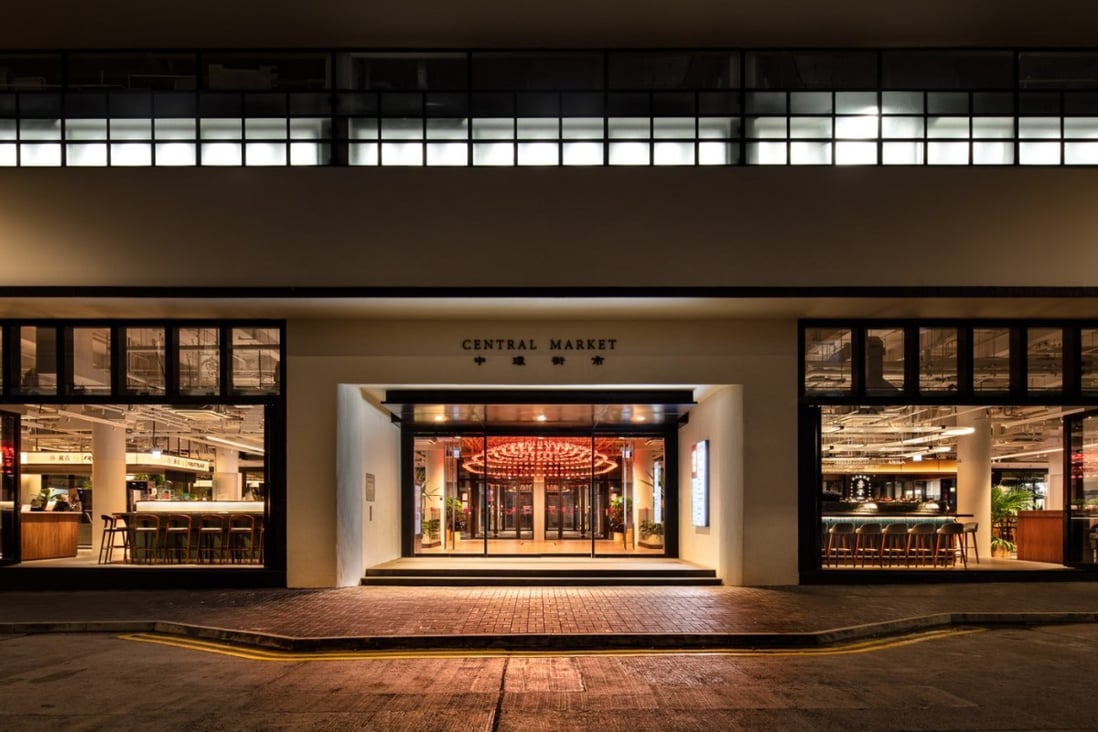 Nina Hospitality manages and operates eight restaurants and bars at Central Market, Shadow Design.
Central Market is the latest of our city's heritage sites to be revitalized and gentrified adding a wider choice of food and beverage options in the heart of Central. Originally opening in 1842 as a wet market, the present day Central Market opened this summer as a foodie haven, providing residents and office staff hundreds of choices for lunch, dinner and after-work drinks under one roof.
Currently Nina Hospitality operates and manages eight restaurants and bars in this iconic Grade III listed Bauhaus building on Queen's Road Central.  These include café bar I-O-N and Nina Patisserie on the first floor and at Dining Ground on the ground floor are six culinary offerings CITTÀ, LottaJoy, Fruitalks, Winelog, Perfume Trees Gin and Mak's Beer.
I-O-N
This all day bistro café with more than 3000 square feet of open space, offers Western dishes with an old Hong Kong twist on its menu.  From breakfast to dinner, there is a wide array of delicious hearty dishes to savour. I-O-N also offers a selection of artisan coffee and gourmet teas curated by a tea master as well as a selection of cocktails.
For its first festive season since opening this summer, I-O-N has introduced an afternoon tea set presented in an instagramable three-tiered wooden box filled with culinary creations such as foie gras French toast, baked lobster and cheese stuffed potato skins alongside some of Nina Patisserie's most popular pastries. It is served with Artisan coffee and Siphon tea (HK$488 for two).
On I-O-N's festive menu which is served at lunch, brunch and dinner, chefs have created delightful dishes of plum and beetroot cured salmon with okra apple salad and a small snack platter for starters.  And for mains there is a choice of slow-cooked turkey with giblet gravy; crabmeat risotto with mushroom and deep-fried soft-shell crab; lobster thermidor with beef tenderloin; pan-fried Chilean sea bass amongst other culinary delights. For dessert, the perfect way to end the festive meal is with the Christmas Yule log cake. (From HK$188 for lunch, available from December 22nd to 28th except for 25th and 26th which serves brunch with an added HK$350 per person for free-flow champagne; and on December 24th and 25th, dinner is from HK$680 per person.)
Serving Hong Kong traditional refined wok-fried staples, LottaJoy celebrates unity through its dishes, which are best enjoyed when shared.
December is the perfect time for one of Hong Kong's favourite traditional dishes – claypot.  As the mercury drops, warm up with LottaJoy's new braised lamb belly and wonton chicken soup in claypot. (From HK$128) Or warm up with one of their the stir-fried glutinous rice with assorted preserved meats (from HK$78) for a perfect winter's dinner. 
Inspired by the seasonal ingredients from Italy, CITTÀ presents big bold flavours and plates for sharing with family and friends. 
On the menu this December are new starters and pastas, highlights of which include homemade meatballs, fettucine with seafood and spicy tomato sauce and mozzarella and tomato salad. Perfect for lunch or dinner with family and friends.
Nina Hospitality's Bar Experience
Nina Hospitality also manages and operates drinks venues Winelog, Perfume Trees Gin and Mak's Beer, which are perfect cozy happy hour venues. 
Winelog features an extensive international wine list. Perfume Trees Gin celebrates Hong Kong's own botanical-rich distilled gin of the same name which serves an array of gin-based cocktails. Mak's Beer is another Hong Kong brand of craft beer with its own outlet in Central Market, all three bars offer bar food such as ham plate, cheese box, hamburgers and fish and chips etc, perfect fare to complement a perfect glass of drink.  
During the month of December, these three bars will be showcasing four festive drinks and one sharing cocktail. Winelog offers a warming Mulled Y Log, an evergreen festive drink while Perfume Trees Gin offers a Black Christmas cocktail which uses local 'Pale Ink', the world's first sugar-free coffee gin liqueur which captures memories and fragrances of Hong Kong. The coffee beans from Ethiopia were selected by local outlet Urban Coffee Roasters and roasted in Hong Kong. Then using a double, cold brew method that has been developed by Perfume Trees Gin, the roasted beans are infused into the spirit, which preserves their floral notes.  The mixologists use Amaro Montenegro liqueur, Black Tea with 'Pale Ink' to create the Black Christmas cocktail while they infuse milk, cream, coconut water with Perfume Trees Gin for the White Christmas cocktail. 
Mak's Beer offers Christmas Punch, which features their signature Lemongrass Beer, Bacardi, black rum, cognac, cinnamon, and fresh apples to create enlivening festive flavours this Christmas season. (Festive drinks from HK$60 and Happy Hour 3-8pm every day).