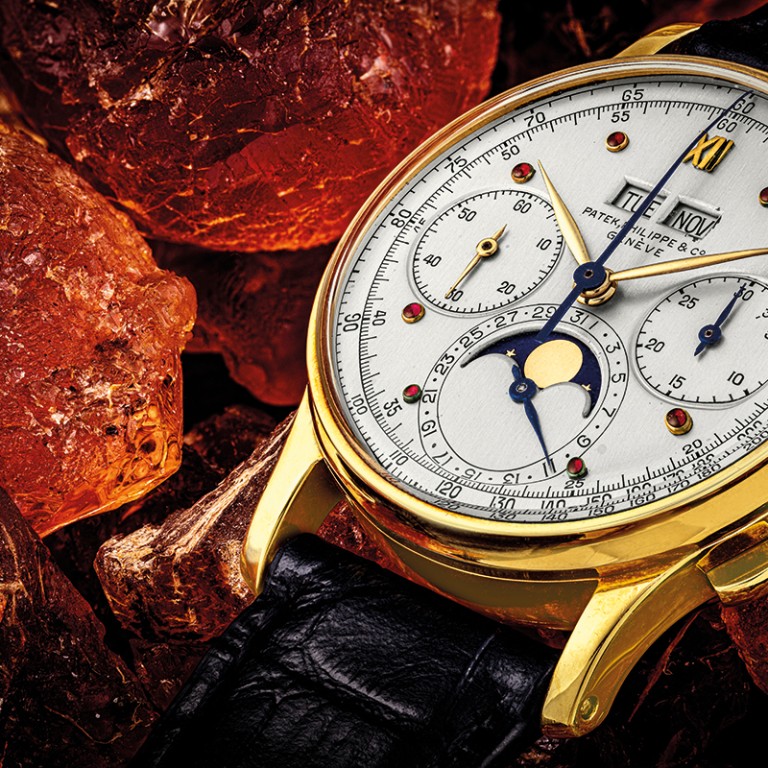 All Eyes on Christie's as Eight Rare Patek Philippe Timepieces from The Ruby Series Hit the Auction Block
[Sponsored Article]
Collectors are keeping a close watch on this treasure trove coming up for sale in Hong Kong this weekend.
Coveted brand
Patek Philippe is the most sought-after watch brand in the auction world, often achieving blockbuster prices. So, watch enthusiasts take note whenever they become available, not just to have a chance to add to their collections but also to keep tabs on their investment value.
And after Christie's phenomenal July sale of the 'The Titanium Collection' in Hong Kong which set world auction records for the Patek Philippe ref. 5033 (HK$15,125,000/ US$1.96 million) and 2524/1(HK$6,125,000/ US$0.79 million), the sale of 'The Ruby Series' on 28 November is setting the watch world abuzz.
Unique masterpieces
 
Going under the hammer are eight Patek Philippe exclusive, ruby-set rarities, all produced by special order or by invitation to their most valued clients. They span vintage, modern and contemporary eras and are seen together for the first time in public.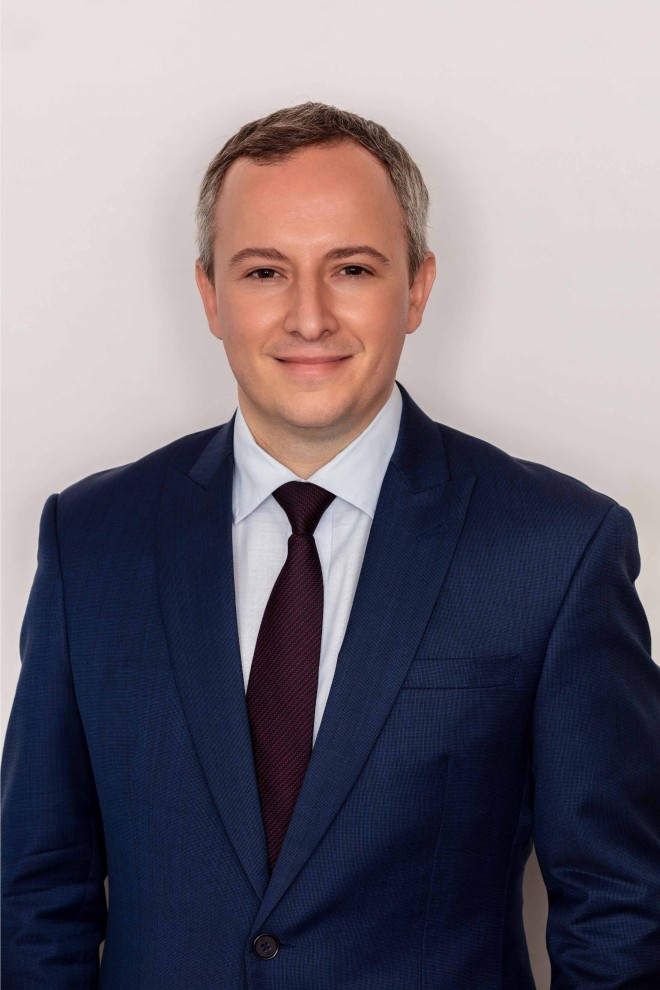 "The Ruby Series has eight lots from various owners. They, together with 220 lots of other exceptional timepieces, will be on full display for public preview at the Hong Kong Convention and Exhibition Centre from 27 to 28 November. Our actual live auction will take place there on 28 November at 2pm," Alexandre Bigler, Vice President and Head of Watches, Christie's Asia Pacific explained.
"It's quite exceptional to have eight Patek Philippe watches set with rubies considering how rare they are, their background and important history behind them, especially with the reference 1518 with the Charles Stern dial. The response has been really positive from our collectors, and we can't wait for the 28th of November to see how these treasures will perform at Christie's," he continued.
The reference that Bigler highlighted is the star lot - the 'Charles Stern's Unique Dial with Cabochon Ruby Hour Markers fitted to an extremely fine and rare 18K Gold Perpetual Calendar Chronograph Wristwatch with Moon Phases and Tachymeter'. Made upon special request in 1945 by Patek Philippe's legendary co-owner Charles Stern for his personal use, the watch carries immense historical significance and an estimate of HK$4,000,000 - 12,000,000/ US$517,000 – 1,549,000.  Stern's son Henri, the President of Patek Philippe, wore this timepiece with his father's bespoke dial as his personal watch for around three years afterwards.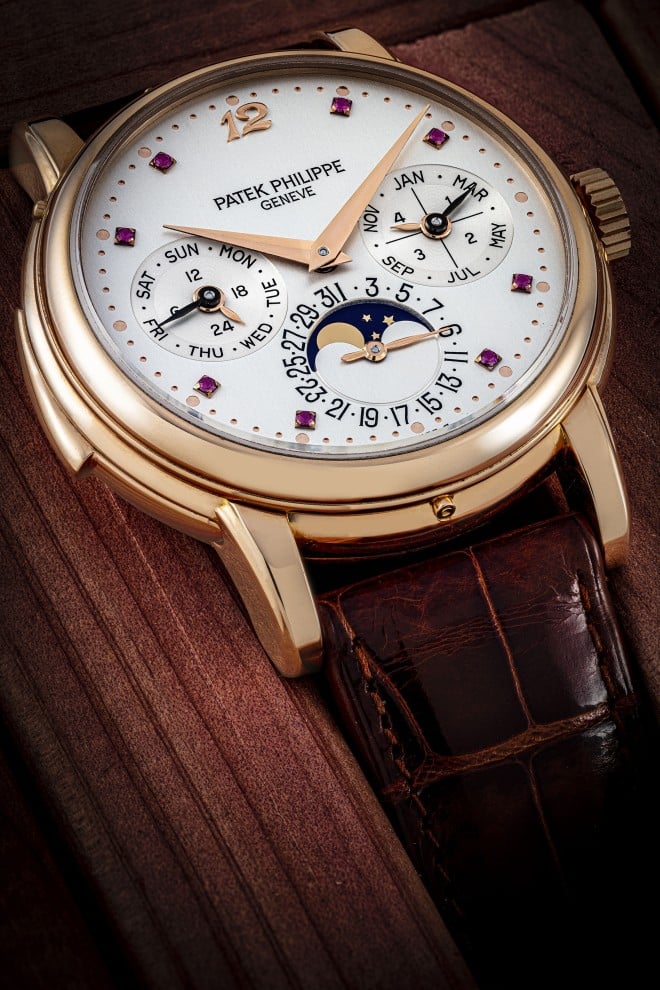 Other highlights are no less exceptional and are possibly unique as well. They include
reference 3974
, a 18K Pink Gold automatic minute repeater with ruby-set numerals produced in 1992 and still in superb condition (estimate: HK$ 6,300,000 – 12,000,000/ US$813,000 – 1,549,000);
reference 3448/8
self-winding perpetual calendar bracelet watch made in 1965 with baguette rubies as hour markers (estimate: HK$4,000,000 - 7,800,000/ US$517,000 – 1,007,000);
reference 3939
minute repeater tourbillon with ruby hour markers, elevated to the very top level (estimate: HK$4,000,000 - 7,800,000/ US$517,000 – 1,007,000); a never seen before white gold bespoke
Aquanaut, reference 5063
, set with 12 baguette-shaped rubies (estimate: HK$4,000,000 - 7,800,000/ US$517,000 – 1,007,000).
'The Ruby Series' also includes two noteworthy highlights from the 1950s. One is reference 600/1, an exquisite pocket watch fitted with ivory-coloured enamel dial with ruby-set numerals bearing the King of Saudi Arabia's portrait (estimate: HK$200,000 - 400,000/ US$26,000 – 52,000). The other is a 1955 reference 2481 'Large Calatrava', featuring ruby hour markers, a 37mm case, and a dial without King Abdul Aziz's portrait, making it a great rarity (estimate: HK$400,000 - 800,000/ US$52,000 – 104,000). 
Another horological moment in the making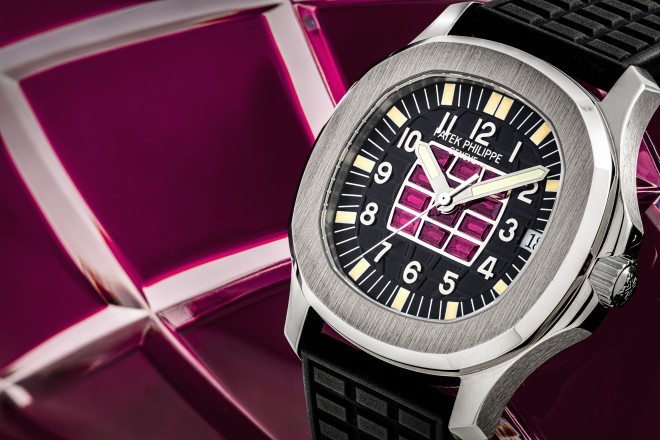 Bigler, who has helped set numerous auction records since he took up his current position in June 2019, including with 'The Titanium Collection', is quietly confident that this sale will go well.
"We look forward to creating another historical moment in horology history by selling these eight rare ruby timepieces. With some pieces being fresh-to-the-market, and others having been locked away for more than a decade, they will certainly grasp the attention of our collectors worldwide.  It is definitely a 'once-in-a-lifetime' chance to see them together and have the opportunity to try and secure them during this auction," he said.
The response from collectors at the previews in Shanghai, Tokyo, Dubai and Hong Kong has been encouraging to say the least. "We have witnessed passionate viewing and interest in them during our previews. Many clients and watch enthusiasts were stunned by our ability to source these eight rarities and to present them together for the first time in public."
Come 28 November, Bigler hopes these pieces can be hammered above their estimates. "I have to say our estimates are set within an attractive range which reflects both the scarcity of the timepieces, as well as the strong demand from the global watch community." As to where the eventual winning bidders would hail from, Bigler reckons that the lots would attract collectors from overseas and Asia due to their appeal. "As watch specialists, we strive to find the best homes for the finest timepieces, regardless of the winning bidder's nationality or geographical locations."
 
Asian market on the rise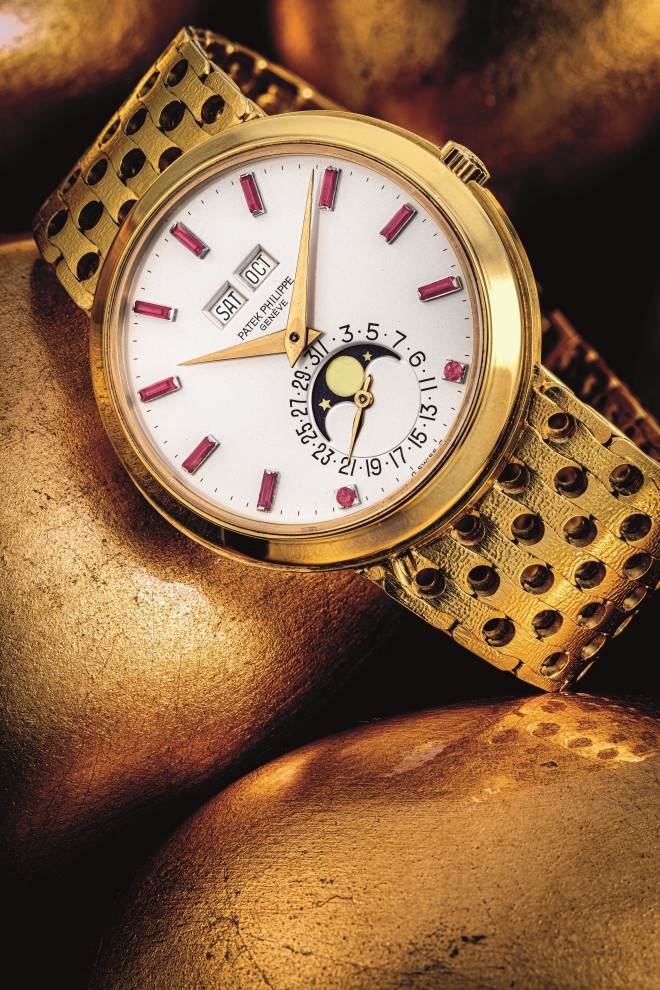 But regardless of the outcome, Asia continues to be an important market to tap for the watch world.
Commenting on the exponential growth in the Asian market in recent years, Bigler said, "Not only do Asian watch collectors bid in our Hong Kong sales; they also actively participate in our sales in Geneva, Dubai and New York."
And their collecting trends? "In their early days, Asian collectors gravitated towards eye-catching and extravagant designs. Pocket watches, a somewhat quasi-academic field, were then considered highly desirable. But in recent years, we have seen greater response from Asian collectors for vintage watches from the golden era as they offer history, prestige and a unique character which is sought-after today in the market," he added.
"Asian clients are very sophisticated; not only do they collect watches from legendary brands like Patek Philippe, Rolex, Audemars Piguet, but also 'independent brands' like Richard Mille, F.P. Journe, and Philippe Dufour. They offer designs that embody the perfect combination of craftsmanship, technology and trendy styles that cater to younger generations also."
Looking to the future, Bigler said Christie's would continue to invest and source the finest and rarest timepieces for this growing market, and to offer them in both live and online-only auctions. In the works are a series of watch events and non-selling exhibitions in 2021, which would provide a good opportunity for the watch community to convene to exchange insights. They will also serve to educate watch lovers on how to start and evolve their collecting journey, which Christie's is keen to play an influential role in.
  
And, naturally, there will be more covetable Patek Philippe timepieces to view. 
"We are thrilled to exhibit already one of our top highlights from our next auction in May 2021 in Hong Kong. This is a superb, unique and prototype example of a Patek Philippe reference 3448J with leap year indication, that belonged to Alan Banbery, the previous curator of the Patek Philippe Museum and author of the Patek Philippe book. The watch comes with immense history for the model and is an extremely important landmark piece in the development of the leap year indication for wristwatches by Patek Philippe," Bigler revealed.
Watch lovers can preview this extraordinary watch alongside 'The Ruby Series' and the 'Important Watches' on 27 and 28 November at the Hong Kong Convention and Exhibition Centre. The time is nigh if you are interested in joining the rank of rare Patek Philippe owners. Click
here
to learn more and to register to bid in the auction on 28 November.  

This content has been created under the direction of an advertiser. It contains no editorial input or review from the South China Morning Post (SCMP), nor does it reflect the position of, or the editorial standards used by, the SCMP. The advertiser has paid for and approved the content.