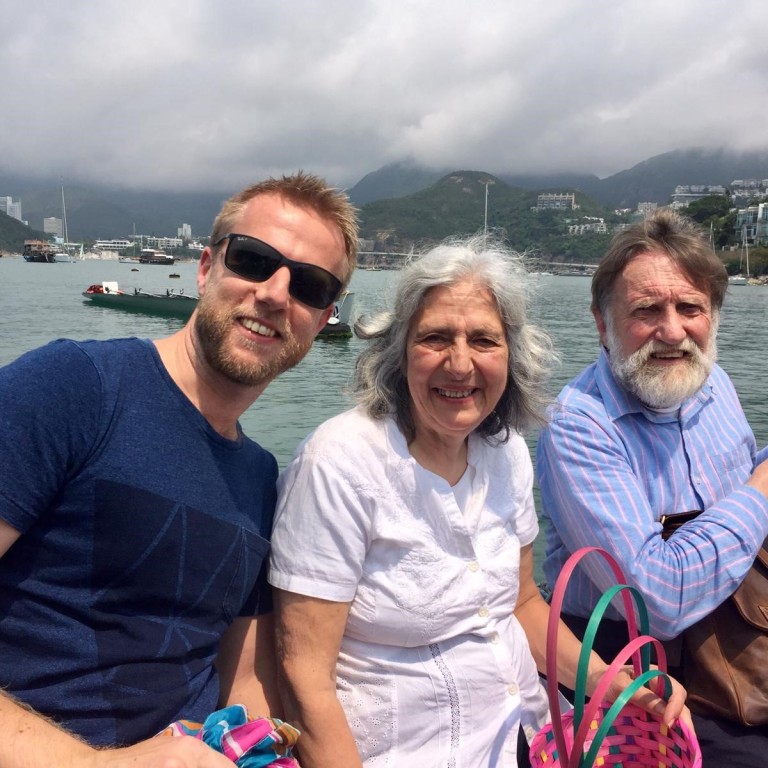 Exemplary care puts patients at ease through emotional crisis
Thoughtful patient care relieves stress on patients and families. The Nixon family shares their experience of a sudden illness whilst travelling in Hong Kong.
Paid Post:
Matilda International Hospital
[Sponsored Article]
Sue Nixon travelled to Hong Kong from the UK with her husband Malcolm in April to enjoy time with their sons. The day before her flight home Sue experienced severe abdominal pain and a high fever. The next morning, she sought help at Matilda International Hospital and after some blood tests and a CT scan, a mass was found in her abdomen. The doctor's advice was to have surgery as soon as possible. 
Naturally, Sue wanted to get a second opinion before the surgery, "I wanted to see if I could get well enough to get on a plane and deal with this back at home in the UK. The doctors were extremely patient when they explained everything to me. It was clear though that I was very ill and I knew the chips were down, leaving no options." Surgery took place the next day. 
Sue had been through two similar episodes before, 6 and 13 years ago. The first time required hospital treatment but with second episode she improved with help from her GP so didn't follow up further. This time, an abscess formed from a ruptured diverticulitis in her bowel.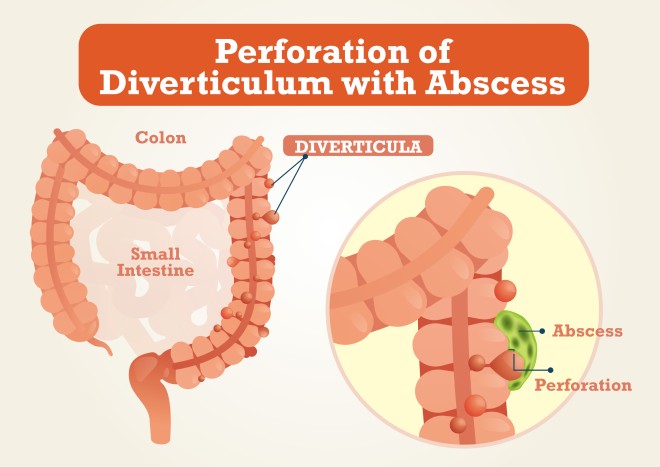 Sue was diagnosed with diverticulitis, where one or more of the diverticula (small, bulging pouches that can form in the lining of the digestive system, usually in the colon), had become inflamed then ruptured forming an abscess. This explained the severe abdominal pain, fever, nausea and changes in bowel movements. Diverticula are quite common among people over 40, though seldom cause problems. Simple diverticulitis can be treated with antibiotics, however with severe or recurrent complications, surgery is usually recommended. 
Sue underwent a laparoscopic right hemicolectomy performed by Dr Edward Lai, and Dr Benny Fok at Matilda International Hospital to have the inflamed part of the colon removed through small incisions in the abdomen. It meant a weeklong hospital stay before she was well enough to be discharged but she could not have been happier with the experience under the circumstances.
"The team at Matilda was just fabulous and very patient. I was wheeled out every day to get fresh air and enjoy the beautiful views from the Peak. The physiotherapist came every day to help me recover. The doctors saw me every day, nurses including those who weren't on my case would come to visit and even the housekeeping staff made sure that I was comfortable. I couldn't have gotten better attention," Sue remembered.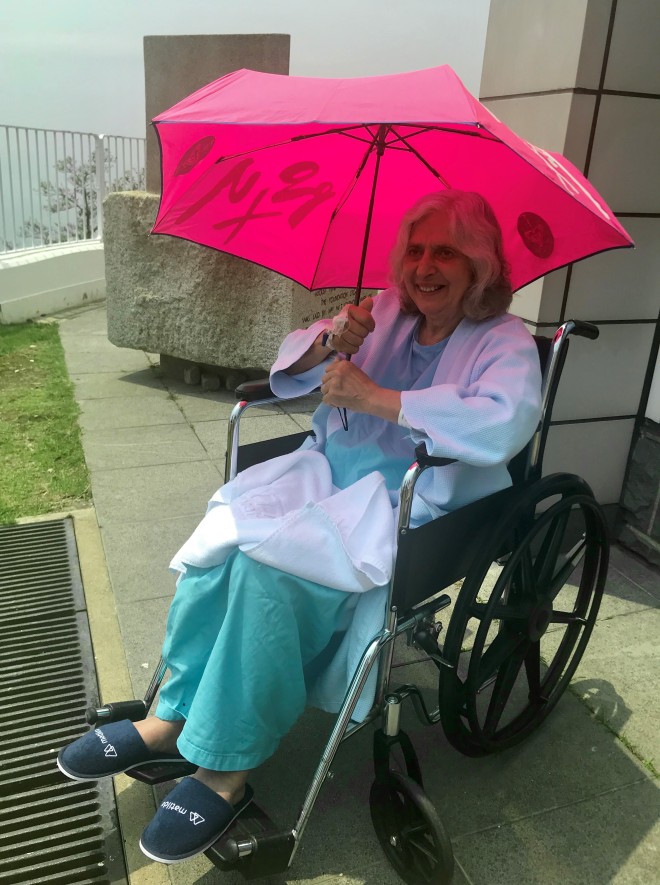 It was the friendly and genuine care of the staff that helped the Nixons through this difficult time. Malcolm and their son Charles spent a lot of time at the hospital, and the family celebrated Charles' birthday with a picnic on the grounds.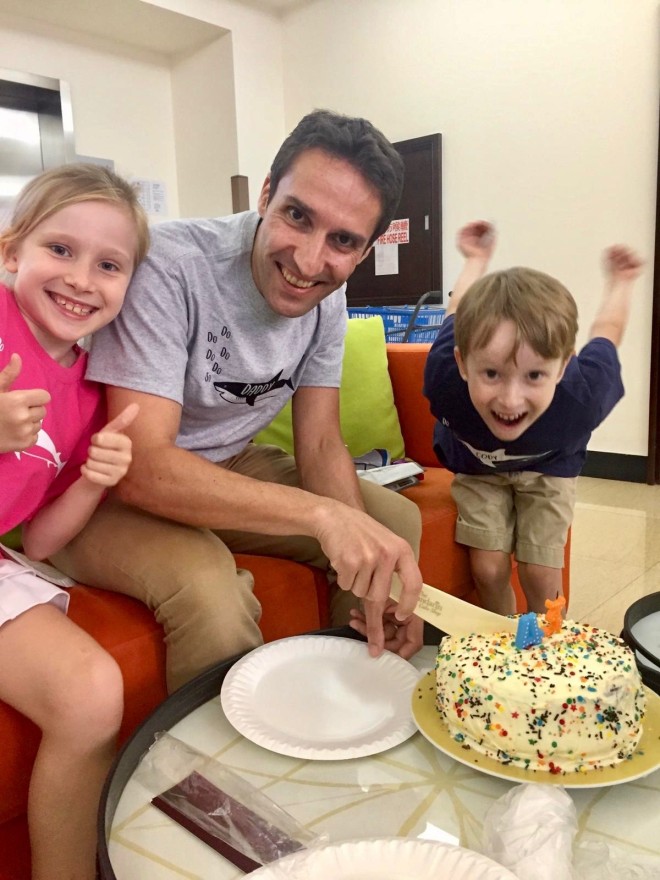 Sue especially appreciated the hospital's wide range of international cuisines. Though her diet was initially restricted due to her condition the rest of her family enjoyed hotel style meals.
The little things mean a lot, but it was the emotional support the family received that helped them through the most. An emergency like this puts considerable strain on the spouse and family of the patient and even though the family was close and the couple had been married for 47 years, the Nixons admitted it was a trying time.
"Just before the operation I realised what a crisis this might be, that it could leave me alone without her. The manager of the ward was very supportive of me as a person and took me to a private room to talk me through the outcomes. Everyone at the hospital was very compassionate and understanding. They recognised that I was going through a big emotional challenge and kept finding me and Charles to make sure that we were okay."
Now back in the UK, Sue said looking back she felt fortunate that this happened in Hong Kong and is now focusing on making a full recovery.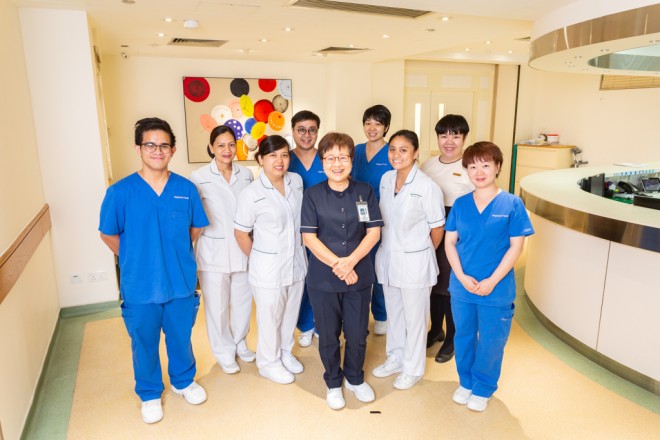 Matilda International Hospital
provides comprehensive care for patients undergoing a wide range of surgeries. The Patient Service team is on-hand to assist with appointments, procedures, price estimations, insurance administration, transport and follow up, helping patients navigate the different treatment options available to them.