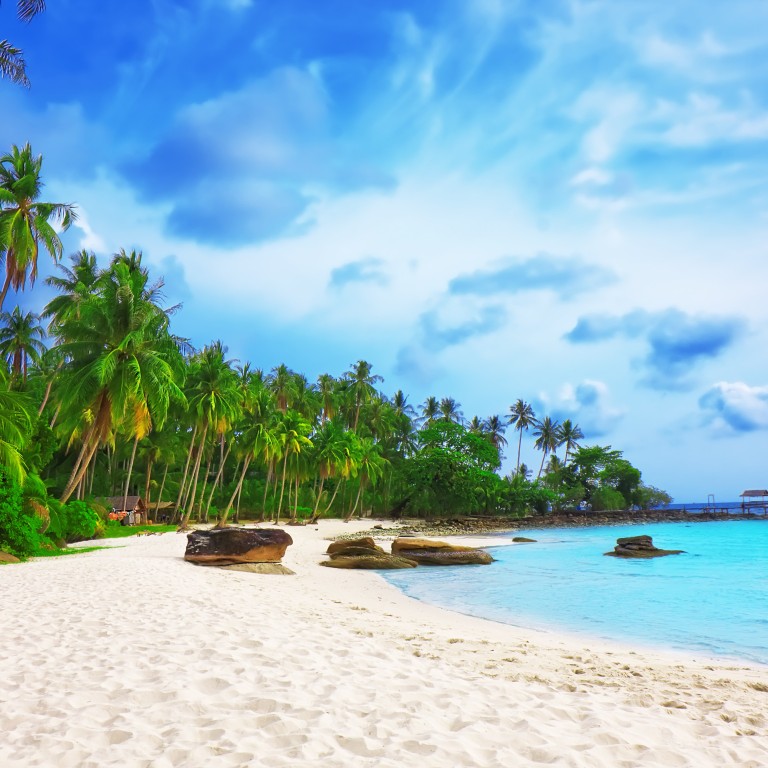 Escape to Vietnam with the world's best ultra-low cost airline
[Sponsored Article]
Vietnam is a beautiful and exotic country filled with an abundance of destinations that continue to attract travellers from around the world looking for a truly memorable travel experience. There's so much on offer in our wonderful country from the wide variety of local food delicacies to taste throughout every region to the magnificent mountains set amidst lush greenery, there's the world-class beaches with pristine white sand and crystal clear blue ocean water, and a rich history and culture to be explored through a mix of unique architecture and ancient relics.
With current flights boarding from Hong Kong to Ho Chi Minh City and Phu Quoc, and the new route to Da Nang commenced on December 21, together with a comprehensive domestic network in Vietnam, Vietjet is the best choice for your trip to Vietnam.
Travelling to the best hidden delights of Vietnam
Cham Islands are a cluster of islets located on the Hoi An coast with diverse wildlife and protected marine parks with some great scuba diving options. Just 15 kilometers off Hoi An's stunning coastline rise the Cham Islands—a set of eight granite masses of land. Their turquoise waters provide visitors with snorkeling, diving and fishing opportunities, along with many powdery sand beaches to choose from. The Cham Islands themselves are home to a number of small historical sights. If you're after a slice of local life, staying the night and watching the sun sink behind the mainland.
A perfect day getaway between Hue and Danang/Hoi An - Lang Co Beach is a sweeping expanse of sand, perfect for dipping your toes in the clear water and taking a rest. Lang Co is an attractive island-like stretch of palm-shaded white sand, with a turquoise lagoon on one side and 10km of beachfront on the other. High season is between April and July. But from late August to November rains are frequent, and from December to March it can get quite chilly. The beach is pretty much hassle-free, but pack your own lunch and drinks because there are no services on the sands. But there are resorts which can be the perfect option for tourists. This is the perfect destination for travellers who seek a luxury hideaway, or a base from which to explore this beautiful area.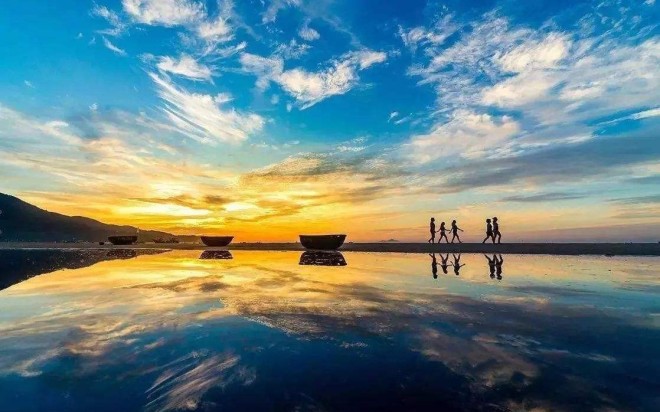 Trang An Landscape Complex, Trang An, honored as "Dry Halong Bay", is becoming a favorite attraction appealing tourists from all over the world. Recently, Vietnam proposed UNESCO for recognizing Trang An ecological complex in Ninh Binh Province as a world heritage site. Trang An is a complex of scenic landscapes and historical and cultural heritages. If being honored by UNESCO, Trang An scenic landscape complex in Ninh Binh will be the 8th heritage and the first cultural heritage of Vietnam recognized under the criteria mixed with outstanding natural, archaeological and cultural values. Trang An can be reached with an hour domestic flight from Da Nang to Hanoi then another 2 hours ride from Hanoi.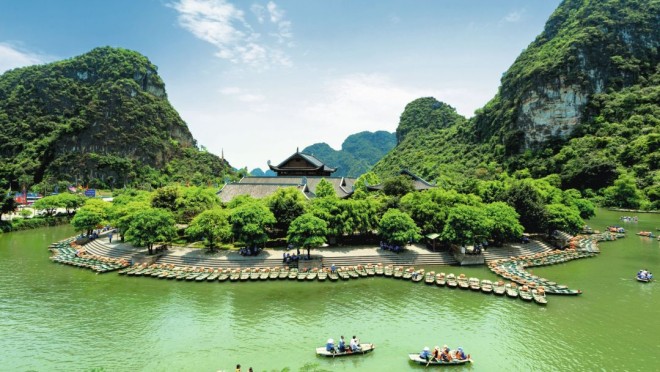 Why do travellers seeking a low-cost airline choose to travel to Vietnam with Vietjet?
The reason that tourists choose to travel to Vietnam with Vietjet because the new-age carrier Vietjet operates three international routes within from Hong Kong to Vietnam, including Ho Chi Minh City, Phu Quoc and Danang. Vietjet is popular for its lively entertainment activities, exciting promotions, and sweet surprises onboard. Especially in the festive season, the airline always brightens up the flights and passengers with joyful activities together with quality services and special promotion fares for passengers' memorable flying experiences on new and modern aircraft with comfy seats, delicious hot meals served by friendly cabin crew, and many others on demand service.
It has continued to be named "Best Ultra Low-Cost Airline for 2020" by AirlineRatings, the world's best one-stop airline safety and product rating review website. This is the third consecutive year that Vietjet has been honored at AirlineRatings' Airline Excellence Awards, which recognize the world's best airlines annually.
To celebrate the airline has launched its biggest promotional campaign ever with the enticing name of - "Fly around Asia and Hunt for the 1kg golden aircraft"
Vietjet is eagerly awaiting its 100 millionth passenger, and that could be you, so to celebrate the airline has launched its biggest promotional campaign ever with the enticing name of - "Fly around Asia and Hunt for the 1kg golden aircraft". As part of this amazing promotion there's millions of super-promotional air tickets priced from just HDK188 from December 10 to 12, 2019 during the golden hours 13:00–15:00 and a jackpot of the 1kg golden aircraft. Register at
https://flyforlove.vietjetair.com/en
to get free draws and book your ticket at website
www.vietjetair.com