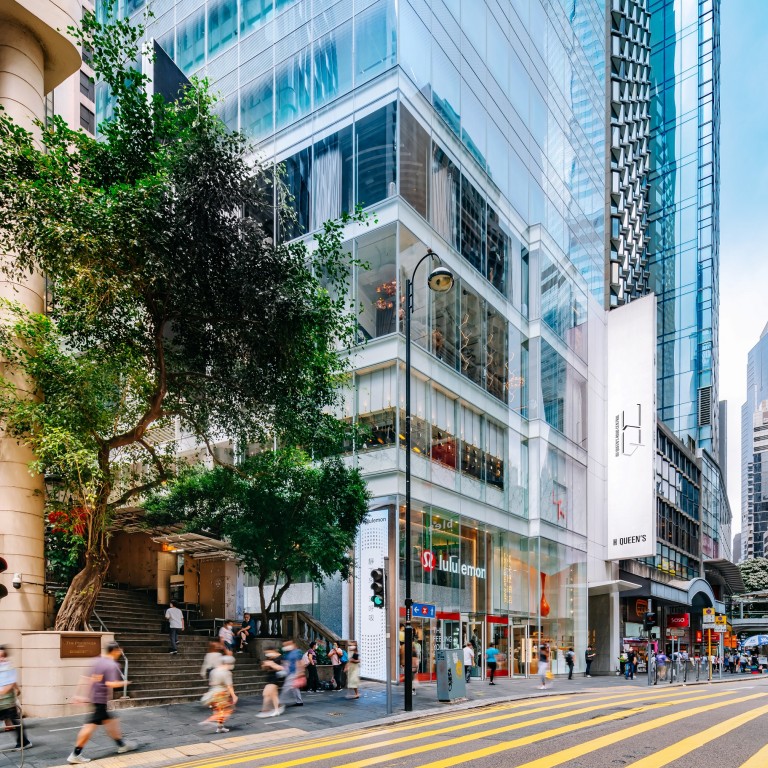 Catch these must-see exhibitions at H Queen's during Art Month
International galleries and local artists present awe-inspiring contemporary works at one of Hong Kong's coolest art and lifestyle destinations
Wide range of art from around the world on view, including a selection of NFT pieces offered for online charity bidding
[Sponsored Article]
Elevate your Art Month experience with a visit to H Queen's, the award-winning architectural icon in the heart of Central, for a real treat for the senses. Besides feasting your eyes on art, you can also satiate your taste buds at Michelin-starred restaurants and premium eateries. Fitness buffs can pick up some technical activewear when you leave.
Whitestone Gallery presents Contrasting Confluences: Clément Denis, Fabien Verschaere, Karen Shiozawa (3 May – 30 June)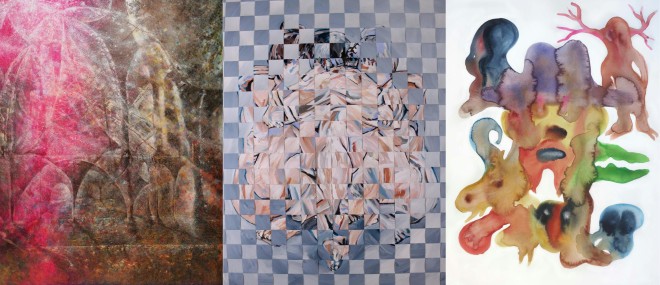 An associated project of the French May Festival 2022, the group exhibition showcases a selection of acrylic, oil and watercolour works by French artists Clément Denis and Fabien Verschaere and Japanese artist Karen Shiozawa. Spanning a variety of approaches from abstraction to figuration, each offers nuanced ways of looking at, interpreting, and representing the world, while exploring the values of symbols and identities of individuals. 
Whitestone Gallery – 7-8/F, H Queen's 
Tang Contemporary Art presents Woo Kukwon Solo Exhibition – Carnival (5 May – 11 June)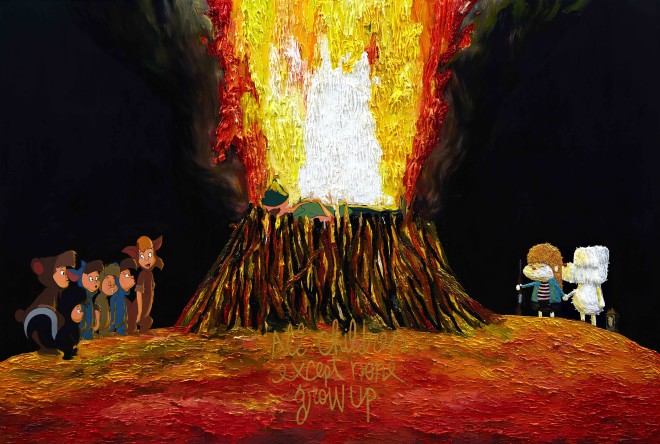 Promising Korean artist Woo Kukwon focuses on the growth of human self-consciousness in his paintings and installations. In this current exhibition, he explores his autobiographical growth and self-transformation through paintings depicting ancient Carnival ceremonies with iconic characters from fairy tales and mythologies.
Beginning at the Garden of Eden with humans portrayed in their purest state, the artist then adopts the Flood myth depicted in the Old Testament to present life's rough and rugged paths as a theme that moves through the entire exhibition. 
Tang Contemporary Art – 10/F, H Queen's 
Pace Gallery presents Arlene Shechet: Moon in the Morning (20 May – 30 June)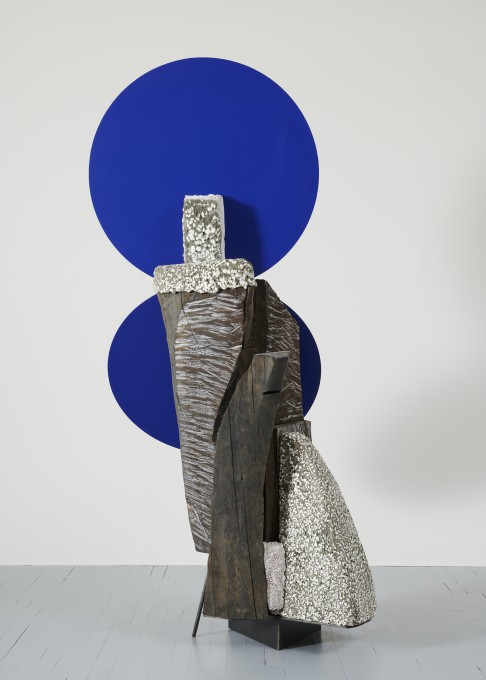 Multidisciplinary sculptor Arlene Shechet's first solo exhibition in Hong Kong features nine sculptures that reflect the New Yorker's longstanding interest in unions of seemingly disparate, incongruous materials and forms. Her works evoke a broad range of associations through their forms and titles, encouraging an open, undirected experience for viewers. In Moon in the Morning, she animates her works with a combination of geometric and organic forms, cultivating a dialogue between them. 
Pace Gallery – 12/F, H Queen's 
Hauser & Wirth presents William Kentridge. Weigh All Tears (17 March – 29 May)

Johannesburg-based William Kentridge's interest in "the weight of history on us" led him to parse and question the historical record in responding to the past as it ineluctably shapes our present, which created a world that mirrors and shadows our own. His first solo exhibition in Hong Kong takes its title from a new six-metre-wide triptych of the same name where silhouetted figures form a procession against a collage of maps of Africa and archival documents. His works bring viewers into an awareness of how they see the world and navigate their way to more conscious seeing and knowing.
Hauser & Wirth – 15-16/F, H Queen's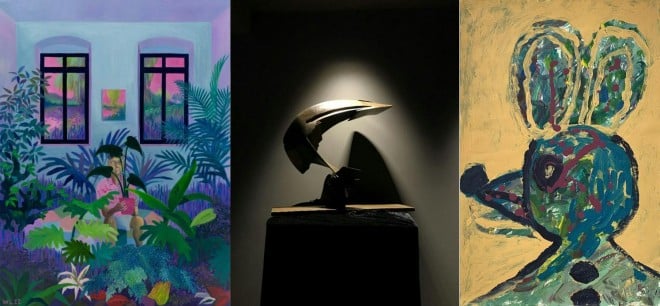 Simon Ma presents EDITION (25 May – 12 June)
Renowned Hong Kong-born award-winning "crossover" artist Simon Ma (Ma Xingwen) presents an exhibition showcasing his works that have been exhibited in and collected by galleries and museums in the United States, Italy, Japan, the Netherlands and others. The most prominent work on display is "Drago Cavallo", an ink on rice paper work featuring a calligraphic totem of a dragon and prancing horse collected by Ferrari in 2012. Exhibited for the first time are his latest works, including "Man in the Moon", a fluorescent acrylic painting that evokes a beautiful dream that one is reluctant to wake up from.
9/F, H Queen's
the Arca proudly presents: TWGHs NFT Marketplace Charity Bidding cum Art Exhibition (20 May – 2 June)
Tung Wah Group of Hospitals' social enterprise i-dArt has converted unique art pieces created by disabled artists into non-fungible tokens. The first batch is now available for online charity bidding on the TWGHs NFT Marketplace, with funds raised to be used for anti-epidemic assistance work.  Visit H Queen's to view an exhibition of these works and support the initiative; pre-registration is required.
Unit 1701, 17/F, H Queen's
William Lim presents Willows Dark Flowers Bright (21 – 29 May)
Award-winning Hong Kong architect (H Queen's is his handiwork), artist, and contemporary art collector William Lim presents Willows Dark Flowers Bright, a collection of his recent works named after a Song Dynasty Chinese poem.  The paintings of flowers and plants he developed a fondness for during lockdown in Hong Kong serve as an emotional release and a record of time for Lim.  Painting from photographs of favourite places he couldn't revisit, such as Giverny, made Lim realise how the lines of willows, reflections of lily pads floating on water, and the flora all around shaped Monet's impressionistic compositions.  In his new works, Lim records the reality around him and the voyages in his imagination.
Unit 1702, 17/F, H Queen's
The galleries are open from Tuesdays through Saturdays. William Lim's and Simon Ma's exhibitions run from Mondays to Saturdays, while the TWGHs NFT Marketplace Charity Bidding cum Art Exhibition is open daily.