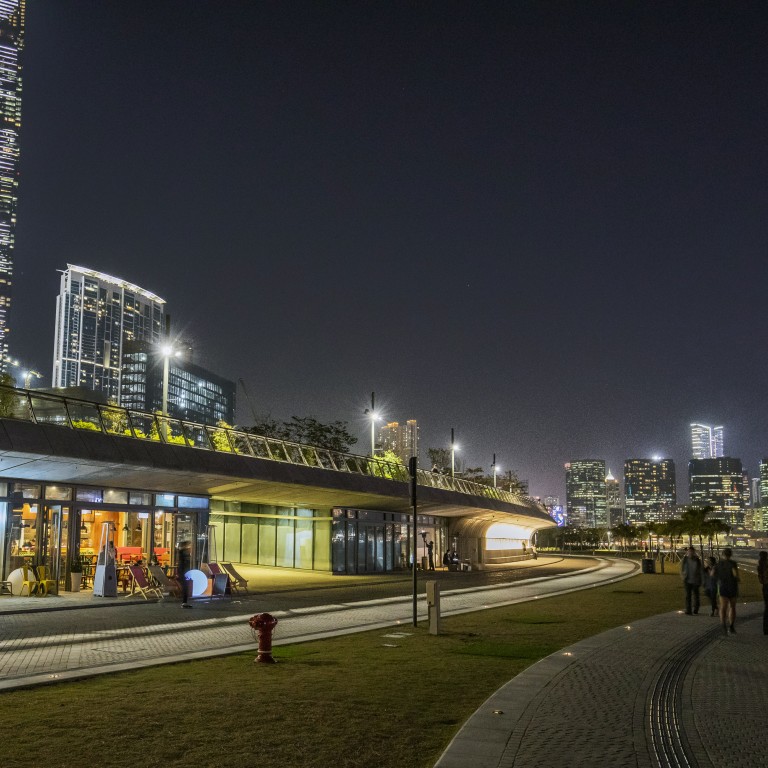 Enjoy a sparkling festive season at West Kowloon Art Park
Paid Post:
West Kowloon Cultural District Authority
[Sponsored Article]
Christmas is around the corner, and there's no better place to enjoy the festivities than the West Kowloon Art Park, Hong Kong's newest pet-friendly leisure and arts and cultural destination for the family.
Light up the holidays
It's that magical time of the year again with buildings on both sides of Victoria Harbour festooned with glittering lights and technicolour LED facades to celebrate the holidays.  Head to West Kowloon Art Park to get a vantage view of the dazzling display that sweeps from Western Hong Kong island to Kowloon.
Arrive early and enjoy a picnic on the vast lawns or rent a bike for a ride on the waterfront promenade. Feast your eyes on the changing hues of the sunset before Hong Kong's iconic skyline turns into a spectacular jewel, scintillating in a kaleidoscope of colours. Come 8pm, watch 'A Symphony of Lights' as a myriad of lasers and searchlights lit up the harbour. On New Year's Eve, sing 'Auld Lang Syne' with your loved ones to bid farewell to 2019 and ring in 2020 under the stars. The West Kowloon Art Park will stay open over the holidays – with opening hours till 1am on 31 December – so you can celebrate to the fullest. On 26, 27 and 30 December the park will be partially open and on 28 and 29 December it is limited to Creamfields Hong Kong 2019 ticket holders only.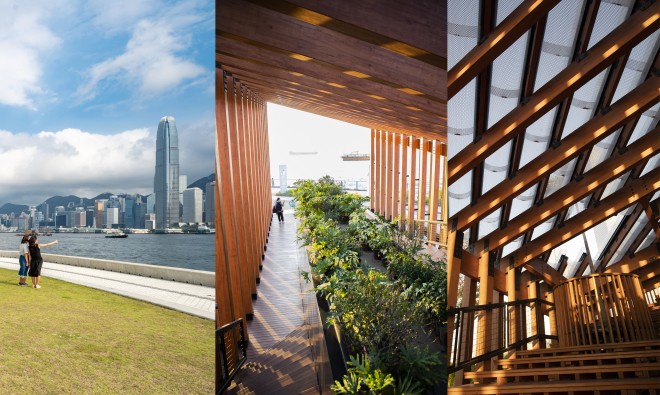 Get your best shot
No family outing is complete without some memorable shots.  In addition to the stunning harbour views, the Competition Pavilion on the waterfront promenade is an Instagram hotspot.  Reminiscent of a traditional Chinese pavilion and named 'Growing Up', the temporary structure is the winning design presented by New Office Works for the Hong Kong Young Architects & Design Competition. Referencing everyday life in Hong Kong, it is the ideal venue to record precious moments of the family.
Festive dining
The holidays also call for some celebratory feasting, and the harbour-side cafes at West Kowloon Art Park offer festive menus for you to eat, drink and be merry. The stylish Café Bohème serves up scrumptious European favourites including pizzas, pastas and delicious desserts, while REST, the café turned bar at night, is the place to go for handcrafted gin cocktails. Your pet dog can get in on the festive spirit with doggie treats at Hooman.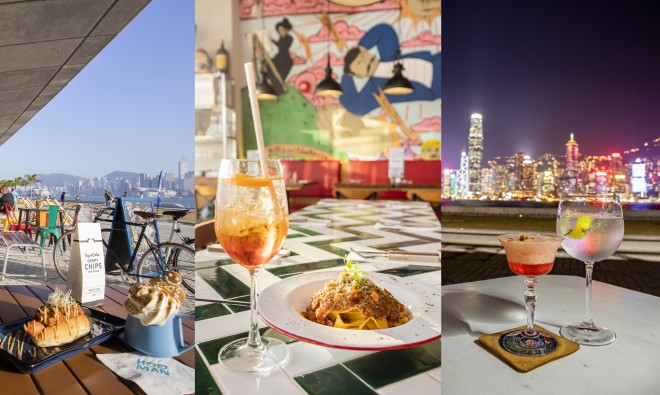 Alternatively, try FAM, a new innovative dining and cultural lifestyle experience bringing contemporary Chinese fusion cuisine, art and music together in one destination which just soft-opened. Patrons of the cafes can also enjoy same-day free parking in the Art Park Car Park. Other venues to look forward to opening in the new year are PANO and Wabi Sabi Coffee Kissa.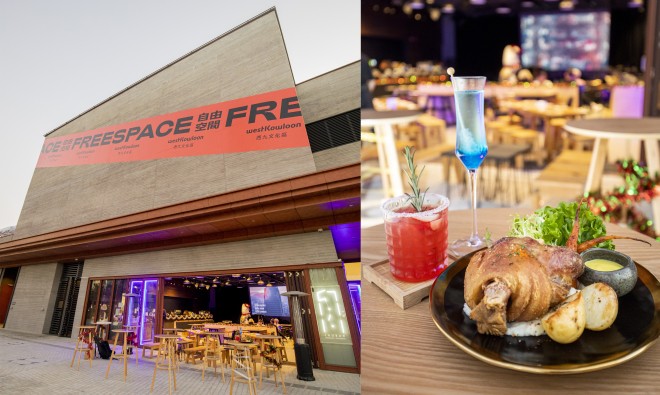 Appreciate live music 
Music lovers should make a point to visit Lau Bak Livehouse at Freespace.  The intimate bar and performance space, which is undergoing a trial run, presents music from Hong Kong and around the world, workshops, film screenings and cultural events. Soak up the sounds while you savour local craft beer, signature cocktails and delicious meals and snacks.
View outstanding art
Put down the M+ Pavilion on your West Kowloon Art Park must-visit list.  Currently on exhibition are the exceptional works of six contemporary artists living in Hong Kong, Beijing, New York, Minneapolis and Amsterdam shortlisted for the inaugural and prestigious Sigg Prize 2019.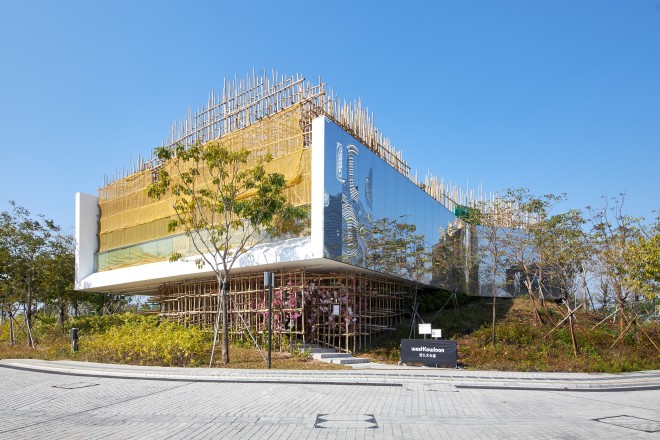 Produced within the last two years, these artists encompass different generations and geographies and work across a range of mediums including sculpture, site-specific installation, video, and performance. Signalling the artists' reaction to and reflection on social and political realities or their pursue of refinement and expression of personal languages and inner worlds, the works show the diversity of their artistic practices.  The exhibition runs till 13 April 2020 from Wednesdays to Sundays and public holidays but will be closed on 25 December 2019, 1 January 2020, and 25-26 January 2020. Visit 
https://www.westkowloon.hk/siggprize2019
 for more info.
Not to be missed are a slew of current and upcoming cultural events and multi-genre contemporary performances hosted at Freespace.  They run the gamut from a participatory art experience and a dance portrait for adults to ballet classics and a role-play workshop for children. 
Make the West Kowloon Art Park your leisure and arts and cultural destination of choice for the holidays and beyond.
How to get there
The West Kowloon Art Park is located at the western end of the West Kowloon Cultural District and is easily accessible from MTR Kowloon Station. You can drive and make use of the hourly-rated car park at the Art Park near the M+ Pavilion, or catch minibus number 74 or 26 from the MTR Kowloon Station Bus Terminus.