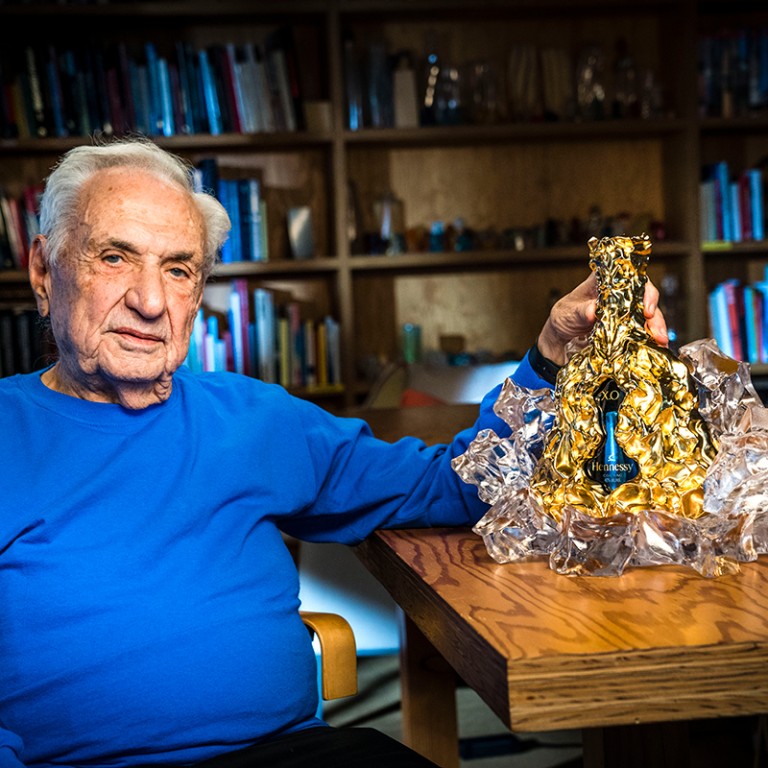 Hennessy X.O goes on an odyssey with Frank Gehry
[Sponsored Article]
The illustrious cognac celebrates its 150th anniversary with a limited-edition decanter designed by the world-renowned Frank Gehry.
An exceptional collaboration between two masters
Cognac and architecture aficionados will be in seventh heaven to see the result of the collaboration between Hennessy X.O, an icon among cognacs, and Frank Gehry, the American contemporary architect who rocks the world with his sculptural style.
Unveiled at the 2020 harvest season 150 years after its creation, the sculptural reinterpretation in gold and glass of Hennessy X.O's timeless bottle encapsulates both masters' daring sensibilities. It also forms part of the World Odyssey anniversary celebration aimed at amplifying the Maison's universal values of joy, optimism and resilience.
Describing this first-time collaboration, the iconoclast said, "It was an honour to be asked to celebrate this milestone for Hennessy X.O. While I was excited, it was also daunting because a bottle of cognac is already a work of art, one you can smell, taste, and feel - it doesn't need embellishment as it's already there. We are showing how we can be creative within that language. There's such a powerful history and a serious emotional commitment from the people that make this product. It has a resonance that's interesting to tie into and become a part of."
An extraordinary masterpiece
Gehry designed the Hennessy X.O's 150th Anniversary Masterpiece with his trademark unconventional aesthetic as seen in his landmark design for The Guggenheim Bilbao, Walt Disney Concert Hall in Los Angeles and The Fondation Louis Vuitton in Paris among others. Their building-bending designs push the theme of movement, achieving the seemingly impossible in architecture.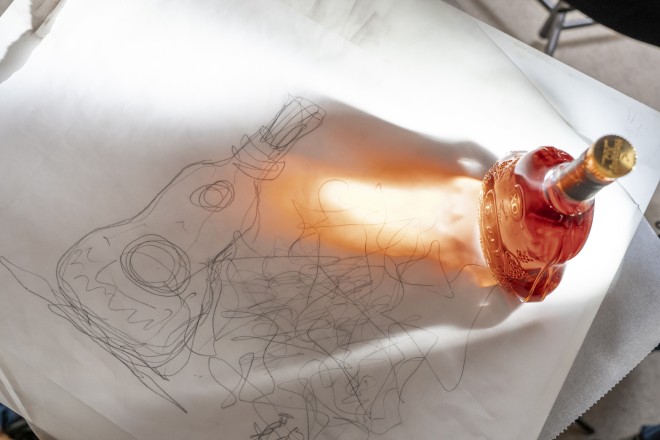 Inspired by the rich Hennessy X.O blend, the vital soil, twisting vines, and the glistening Charente River that runs through the Hennessy Maison, Gehry enveloped the iconic Hennessy X.O bottle in a crinkled sleeve of 24-carat gold-dipped bronze, evoking the radiant movement of water as it reflects the light. He further amplifies the inspiration of water and light by encasing the sculptural decanter in a fractured glass glorifier, conjuring the emotion and visual poetry of his monumental buildings. 
These 150 extraordinary numbered decanters come imprinted with Gehry's signature and are destined to become a prized collector's item.  
A limited edition to enjoy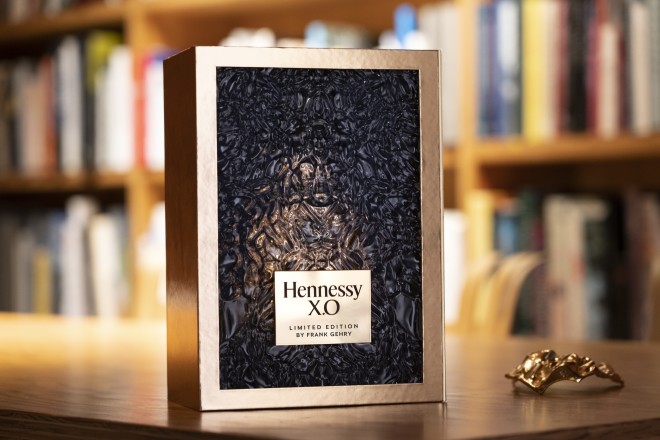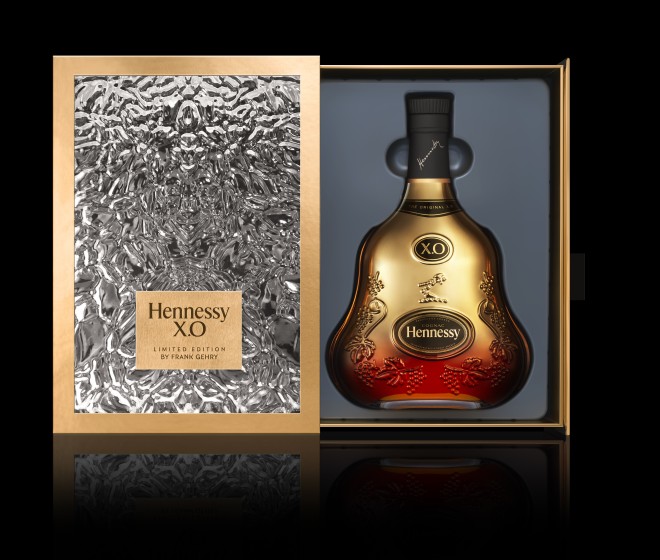 While you may not be able to get your hands on this beautiful objet d'art, be among the first in Hong Kong to stock up on the Frank Gehry Limited Edition featuring a golden carafe that embodies the artistic theme of light reflection. This limited-edition bottle will be available in October at Lane Crawford and other wine & spirits retailers. 
A multi-sensorial experience
Get ready to embark on a rare "taste-scape" and take your palate on a distinct odyssey of the senses through seven tasting notes with a rich layering of flavours as you savour your Hennessy X.O. 
After the initial Sweet Notes of candied fruit comes a wave of warmth that breaks into immense roundness in the Flowing Flame stage, followed by Rising Heat which slowly reveals the complex taste of the patiently aged eaux-de-vie. Then relish the Chocolate Lull as the well-rounded flavour of rich, dark chocolate caresses your palate with silky smoothness. The Spicy Edge takes over with distinct peppery notes, before unfolding to Wood Crunches with a striking sensation of oak notes interlaced with vanilla.  The final note is the long, omnipresent finish with evanescent oak notes - a sensation Hennessy Master Blender Renaud Fillioux de Gironde describes as creating "an Infinite Echo" of the subtleties of each flavour and the complexity of Hennessy X.O's blending and long ageing process.