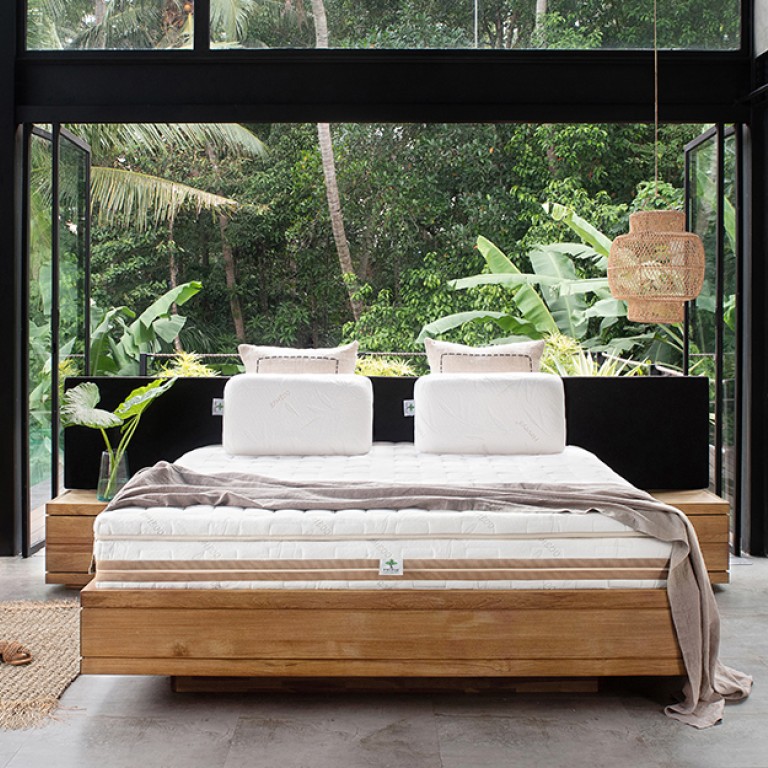 From Online to Cloud Nine - This high-end mattress store has gone digital
Amidst a pandemic, Okooko by European Bedding challenges the traditional bedding industry with a new 360° virtual showroom
Paid Post:
Okooko by European Bedding
[Sponsored Article]
Whether in the coordinated chaos of a home renovation, or after stumbling upon some unwelcome house guests nesting inside an old mattress, buying a bed is often just something to cross off a list, quickly. But this home bedding specialist is changing the way consumers think about their sleep, in the middle of a pandemic.
A classic problem
Having to stay home poses its own set of challenges to sleeping comfortably. "We're actually getting calls asking specifically for solutions to back pain from being in bed all day," says Todd Uranga, Branch Manager of Okooko by European Bedding, adding, "It's funny how if you have to stay home, and something is not quite perfectly comfortable, you really notice it."
Taking an individual approach to solving these problems is where their Sleep Studio comes in. With stunning greenery views amid the bustling city centre, the Okooko showroom is a pocket of tranquility peppered with warm teak and chic rattan, and deliciously soft beds that beckon you to take a snooze. Every consultation by their sleep specialists begins with understanding the individual client's sleep patterns and body type - an involved process that taps on years of experience in the industry.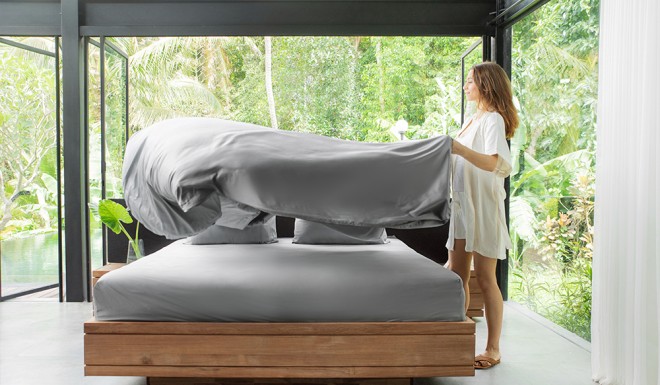 However, with traditionally in-store purchases like clothes and jewellery to bigger ticket items like household appliances shifting online, founder and managing director Stefan Magnus saw an opportunity to break the final barrier holding more conventional bedding retailers back: the belief that a mattress is the one thing you need to try before you buy.
...with a digital solution
Entering
Okooko by European Bedding's digital showroom
evokes the feel of visiting in person. A click of the mouse takes shoppers on a virtual stroll through the cosy sleep studio, introducing the brand's signature Heveya® sleep products and accessories via interactive hotspots and short video snippets featuring the store's sales associates.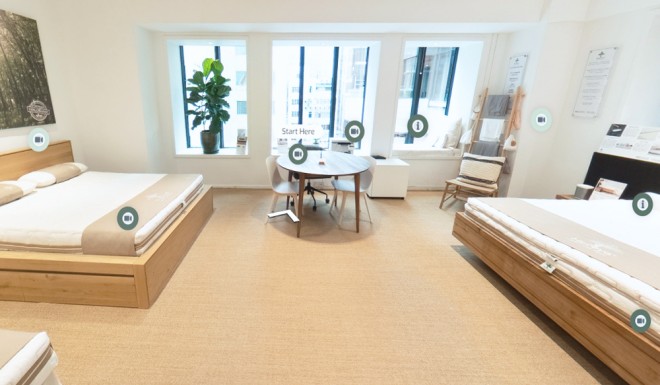 Wanting to avoid the overwhelming ordeal of shopping in a sprawling department store, the tour offers three guided routes: the mattress route takes visitors through the eco-friendly Heveya® mattress models, complemented by the ergonomic slatted bed base and pillow routes to complete the sleep package.
Just as clients would see first-hand during a visit, the virtual vignettes emphasise showing exactly what the products are made of and what sets the three flagship mattress models apart. All Heveya® mattresses come with a washable bamboo cover which can be fully removed to reveal the organic latex core inside. The hypoallergenic latex is made from sap of the Hevea brasiliensis rubber tree grown in a pesticide-free plantation, and is resistant to dust mites and mould. This is due to its open cell structure and pinholes placed optimally for ventilation, features which are demonstrated during the tour. "Transparency is a core philosophy of our brand," explains Stefan. "Customers want to know what they're paying for."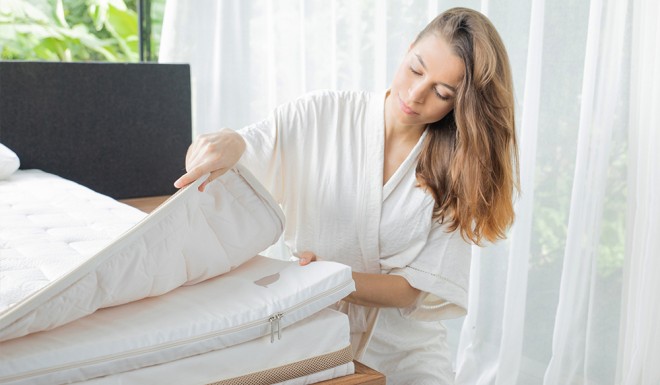 Human touch for the perfect match
Having gotten to know the sales associates through the virtual tour, clients can arrange a video consultation for personalised recommendations, mirroring the discussion that would be had in the showroom. They are then matched with the right mattress model and firmness together with a suitable pillow for balanced support across the body.
Customisation options are numerous; those wanting fine-tuned comfort can opt for either a standard or motorised adjustable bed base. Couples often request an extra-large size or customise both halves of the bed differently to accommodate distinct sleep preferences - a choice which Todd insists (with a chuckle) has "saved at least one marriage."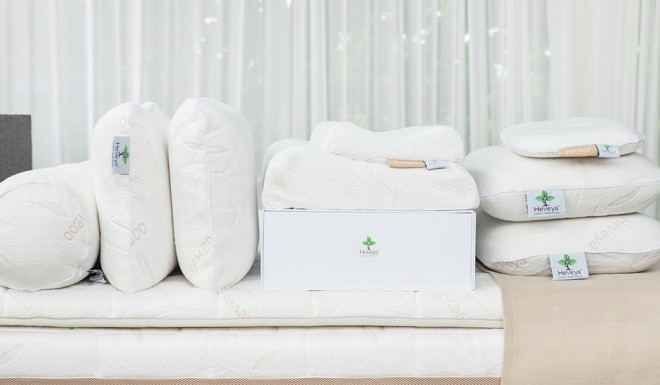 "After helping hundreds of happy customers, we understand the big issues people are facing with their sleep and can guide them to the right mattress, even online," he adds. This confidence in their recommendations shows in the 100-day free trial and generous refund policy that come with every purchase. (In the rare instance that the fit is not quite perfect on the first try, an adjustment to the firmness of the mattress can be made free of charge.)
With this new digital venture seamlessly complementing the brick-and-mortar store, Okooko by European Bedding continues to set themselves apart from both traditional department stores and younger one-size-fits-all start-ups. "This pandemic has changed the world, changed our lives, and definitely changed the way we make our purchase decisions," says Stefan. "Sleep cannot take a back seat, and neither will we."
Take the tour now at europeanbedding.hk, or drop by 13F The Plaza LKF, 21 D'Aguilar Street, Central, Hong Kong.
 

This content has been created under the direction of an advertiser. It contains no editorial input or review from the South China Morning Post (SCMP), nor does it reflect the position of, or the editorial standards used by, the SCMP. The advertiser has paid for and approved the content.