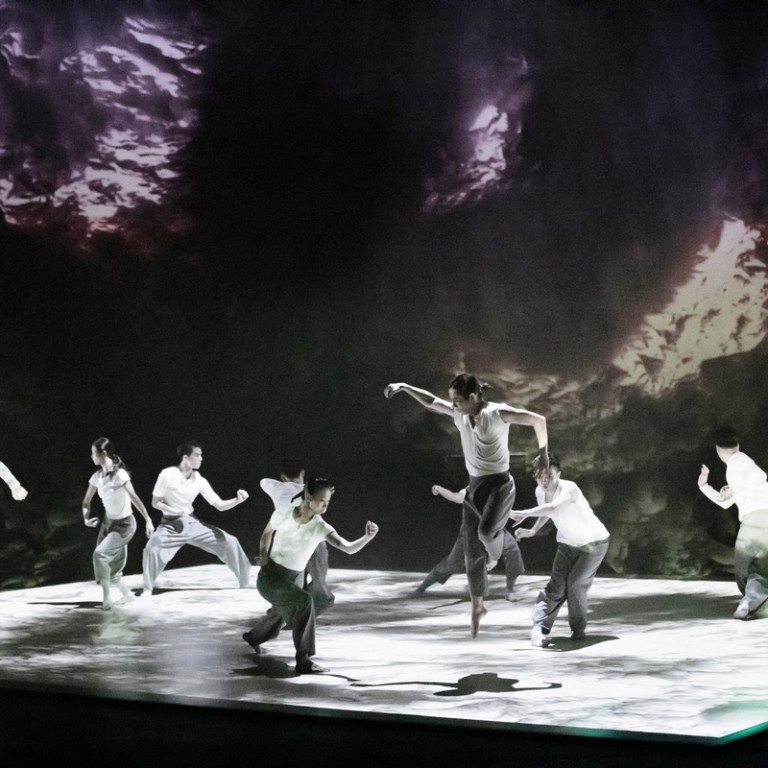 Entering its 5th decade, the Hong Kong Dance Company continues embracing diversity and breaking new ground
Celebrating its 40th anniversary, the Hong Kong Dance Company (HKDC) ushers in a new era of boundless possibilities in connecting with dance enthusiasts locally and abroad, artistic creativity, as well as nurturing the next generation of home-grown talent.
Paid Post:
Hong Kong Dance Company
[Sponsored Article]
Through the Hong Kong Government's "Art Tech" initiative, HKDC received funding from the Office of the Communications Authority and successfully installed 5G infrastructure in its premises. By adopting the cutting-edge 5G 4K Live Broadcasting Solution, HKDC has broken down the boundaries restricting its connections with dance enthusiasts around the world.
The pandemic-related disruption in HKDC's operations and staging of performances catalysed its 5G adoption, says David Tsui, Executive Director of HKDC. "The application optimises viewing experience and enables instant interaction from all sides."
In real time and across multiple online platforms, the 4K live streaming, powered by the 5G of ultra-low latency, and virtual reality technology truly bring to life any live performances and events with ultra-smooth transmission, superbly high definition, and perfectly synchronised video and audio.
"Trials of the 4K live streaming have proven that the technology caters to diverse needs and offers more possibilities and options. We have launched various 5G 4K live broadcast programmes, including activities for the Children's and Youth Troupes, rehearsal highlights and classes for adults," he notes. "The technology complements our on-stage performances with live audiences and in-person dance classes. It helps expand our audience reach and gain global exposure. Feedback from users is positive. Thanks to the stability of 5G transmission, students receive teachers' instructions without any delay. Overseas audiences said that they were excited to see our live-streamed contents."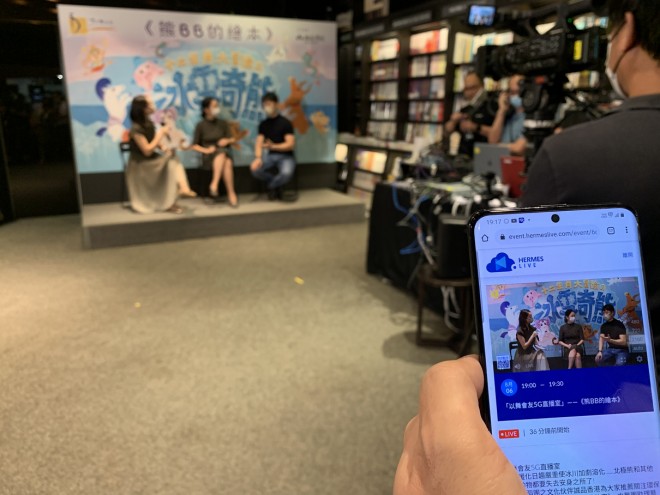 HKDC plans to expand the 5G 4K live streaming application and explore different possibilities. Among them are the 'virtual classroom' for the Children's and Youth Troupes and the ethnic dance classes targeting enthusiasts overseas, Tsui says. "The technology advances learning efficiency as it enables real-time interaction between instructors and students."
Nurturing young talent
HKDC was founded in 1981 and incorporated in 2001. It is one of the nine flagship local performing arts groups supported by the government. HKDC is committed to nurturing the next generation of talented home-grown professional dancers. It established the Children's Troupe in 2006 and the Youth Troupe for teenagers in 2008. Artistic Director of HKDC, Yang Yuntao, says the Children's and Youth Troupes is vital for HKDC's future development as it lets the group identify potential professional dancers as well as nurturing dance audiences.
Hong Kong lacks specialised dance schools [with academic curriculum], Tsui notes. "Through Children's and Youth Troupes, HKDC offers a well-structured curriculum and system for children and teens to learn, perform and appreciate dance as an art form. After the Diploma of Secondary Education exams, interested students trained in Children's and Youth Troupes can enrol in the Hong Kong Academy of Performing Arts or dance schools on the Mainland and overseas. They have already mastered the basic techniques and their bodies will be ready for intensive training."
HKDC offers professional performance opportunities for selected Children's and Youth Troupes members, Tsui continues. "It's a great experience for the budding dancers and heartens them and their parents that the dancing profession can be a viable career option. We now have five full-time dancers who were Children's and Youth Troupes members."
HKDC aims to continue enhancing Children's and Youth Troupes programmes so that it will be recognised internationally as an exceptional institution of contemporary Chinese dance education and performance training for children and teens, Yang says.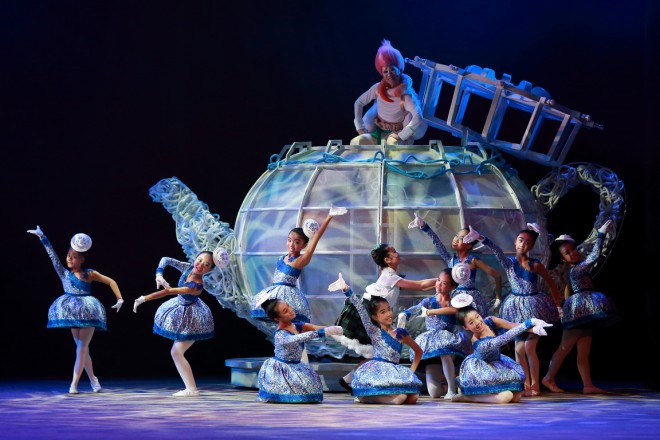 40th Anniversary 2021-22 Dance Season
Nurtured in China's cultural tradition, HKDC's creativity is enriched with contemporary visions and Hong Kong's distinctive character - a melting pot of diversity and multiculturalism. HKDC's original artistic approach to dance as an art form is 'non-elitist'. "Arts that appeal to the masses can be of high quality," says Yang, who choreographed award-winning dance dramas inspired by Hong Kong cinema and comic books, including "L'Amour Immortel" and "Storm Clouds". "Widely-known themes can have substantial impact on the audiences."
Yang's philosophy is reflected in HKDC's 40th anniversary dance season "Move Within and Without" - a celebration of the essence of its artistic achievements. "We want to impress the audiences and inspire discussions in the society," Yang notes. "The programme features highly important critically-acclaimed productions delivered in Hong Kong and our collaborations with prominent figures over the past 40 years."
The season also represents how HKDC has been evolving with vibrant crossovers from diverse realms. It has been kicked off with "Shan Shui: An Ode to Nature", choreographed by Yang, that transforms Chinese landscape ink paintings into poetic movements. Award-winning "Waiting Heart" showcases a masterful blend of artistic elements from Chinese dance, music and Cantonese opera. Internationally renowned choreographer Helen Lai's seminal work "Nine Songs", inspired by Tan Dun's music, has been a global sensation since its 1991 premiere. The educational dance performance "All About the Three Kingdoms" reinterprets the essence of the Chinese literary classic. Original dance drama "Nezha: A Banished Prince" retells a Chinese myth from refreshing perspectives.
Outreach, overseas tours and exchanges
Locally HKDC aims to maximise its exposure to all walks of life. It custom-makes its regular dance promotional visits to primary and secondary schools and universities.  Its community outreach programmes cover many districts, including the biennial ethnic dance marathon in the Cultural Centre Plaza in Tsim Sha Tsui, organised in collaboration with the Hong Kong Dance Federation. HKDC also participates in the Sha Tin Town Hall Venue Partnership Scheme and holds free-of-charge workshops at the theatre.
As for overseas tours and exchanges, HKDC has continued working on the planning and logistics for performance tours the world over. Owing to the pandemic, HKDC is also exploring other options, Tsui notes. "For instance, we may do screenings of our productions at theatres and send some key individuals over for in-person exchanges."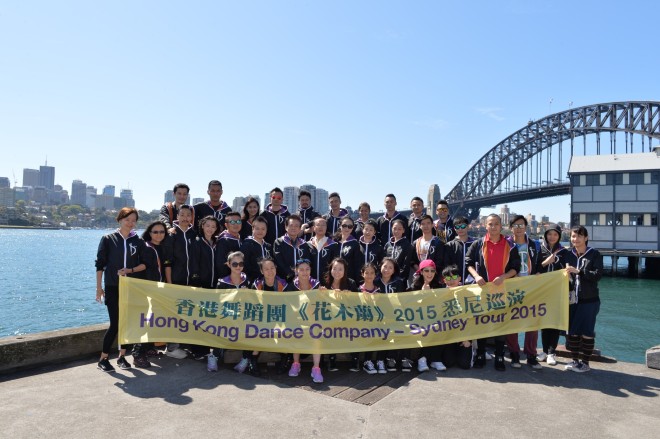 The collective mindset shared by all HKDC members is that they do not let the pandemic slow down their training and rehearsals, Tsui adds. "We are always ready."
Echoing Tsui's sentiment, Yang believes HKDC have always and will continue to thrive as a team in the new era. "Our goal is to gain global prestige as the premier group of Chinese dance."