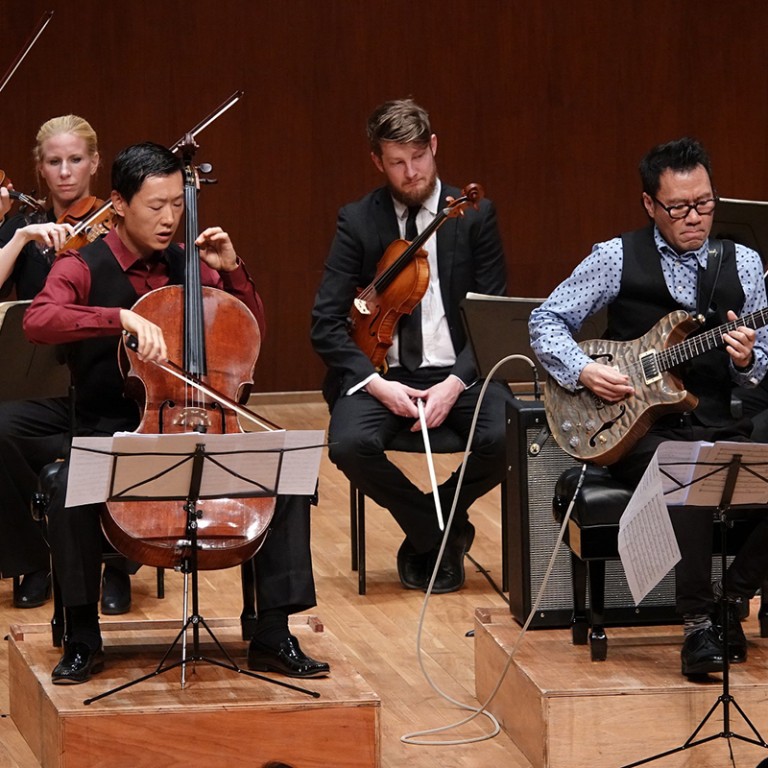 Musicus Fest 2020 reunites Hong Kong stars from across the globe
For music enthusiasts, the upcoming Musicus Society's Musicus Fest is a triumph over adversity and a rare showcase for the exceptional talent of established and budding Hong Kong artists - something that is closely related to the origin of Musicus Society. A decade ago, the organisation started out as an idea from Trey Lee, the celebrated cellist and Artistic Director of Musicus Society, that has blossomed into a platform for promoting cross-cultural collaborations through music and nurturing young talented artists originally from the city. "Hong Kong has long invited internationally celebrated artists, but young Hong Kong artists enjoy few opportunities to perform on stage with them, which is vital for the latter's development," says Lee, recounting how he benefited from similar platforms during his musical studies in the United States and Europe. The Society has since emulated these established platforms overseas.
Paid Post:
Musicus Society
[Sponsored Article]
This year's Musicus Fest has multiple layers of symbolism and meaning, beyond its name (music + us; musician in Latin) that suggests fostering connections through this universal art form. Owing to the travel restrictions associated with the global COVID-19 pandemic, it focuses on the accomplishments of the young and outstanding Hong Kong artists around the world, and has required a 'herculean' effort to bring them back for joining Musicus Fest, Lee says. "Through this festival, we aim to celebrate music and the efforts we made to put together the programme. We want to connect with and console each other with music."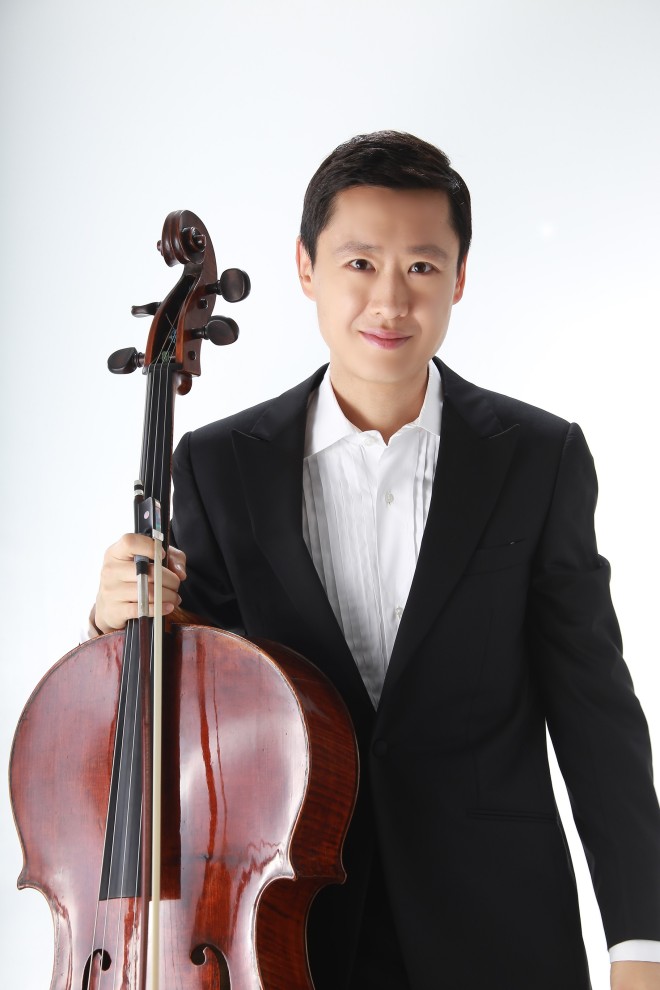 Forging connection in challenging times with melodic poetry
The finale of the annual Musicus Fest will be a celebration of the Society's 10th anniversary, with a gala (November 28) which features Lee leading a stellar line-up of Hong Kong born international artists, including Asia's leading jazz guitarist Eugene Pao, and a select group of award-winning globally feted young artists. This concert's meticulously curated repertoire not only reflects Lee's personal feelings, but is also a tribute to artists enduring difficulties around the world. "Musicus Fest is a reunion of talented young Hong Kong artists. Some of them, such as Hannah Tam, Cherry Yeung, Matthew Chin and Wong Pui-ying, will be featured as soloists, such as in Vivaldi's double violin concertos. It'll be challenging and impressive and generate a lot of firework. With so much energy, the young artists are the perfect pairing of the repertoire."
To build up the festive vibe, the specially formed Musicus Anniversary Ensemble made up of the star-studded cast will begin with Sibelius's Andante festivo. Then as a reminder of the current challenges, Barber's Adagio for Strings is selected, Lee notes. "It's a way to recognise what we're going through. But having a young and dynamic group to play it gives us hope."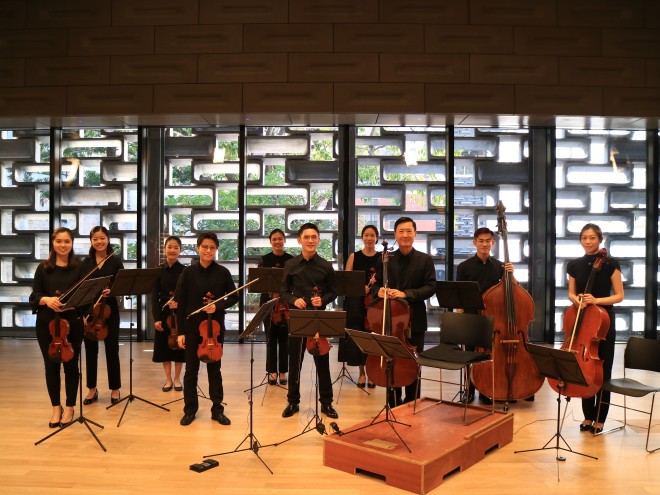 Symbolic significance continues with a specially arranged "Nimrod" by Elgar with string ensemble. "Nimrod" was dedicated to one of Elgar's best friends and editor, he adds. "I chose it because the music industry worldwide is in this difficult time. It also reminds people of the support we need to give to the art."
Poignance aside, palpable positivity will be conveyed at the gala. "The works by Barber and Elgar are great contrast to Vivaldi's, taking the audience on a roller coaster ride of emotions," Lee notes.
The Musicus Anniversary Ensemble will reach its crescendo with Piazzolla's The Four Seasons of Buenos Aires radically re-arranged by Trey Lee, which had its world premiere at Musicus Fest 2018. Lee will lead this piece with his cello, joined by Pao and a string ensemble of the Hong Kong stars. "As a symbolic gesture, I have scrambled the order of the seasons to signify the turmoil caused by climate change," Lee says.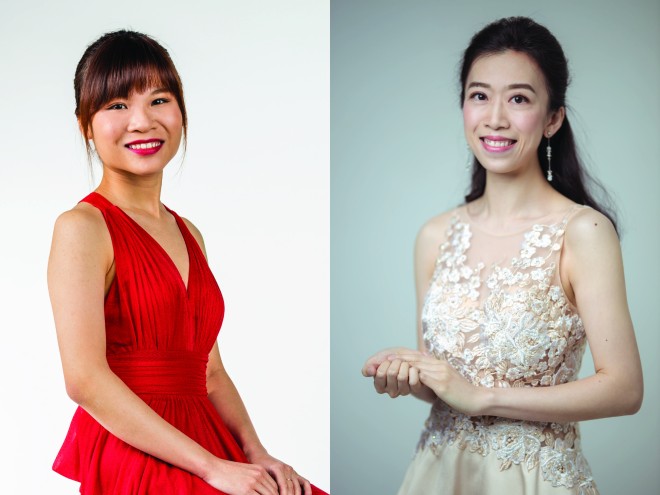 The Young Artist Showcase
Meanwhile, the Young Artist Showcase (November 20) – another highlight of Musicus Fest –presents six Young Artist Audition prizewinners, selected through a rigorous process by top international artists, conductors, festival organisers and professors at prestigious conservatories globally. As Musicus Society grew, it progressively introduced more young Hong Kong artists who had made a name for themselves while studying abroad, Lee says. "We aimed to make it more systematic and began to organise the Young Artist Audition a few years ago, whereby young Hong Kong artists are invited to play with us. It is a great way to nurture their capabilities."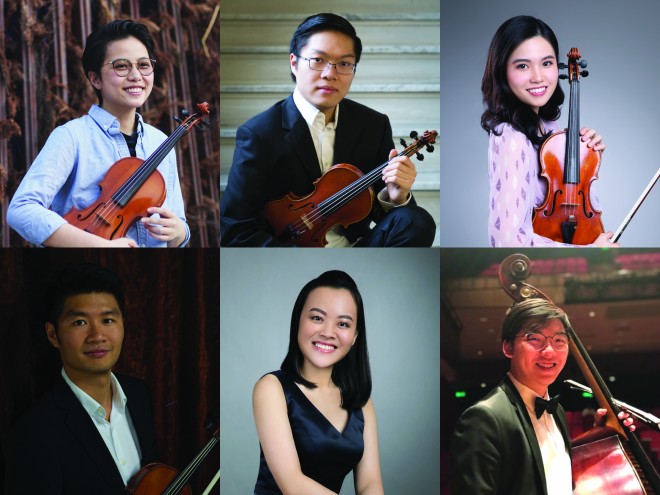 Responding to Lee's brief of "selecting works that will knock his socks off", the six artists each came up with an incredibly virtuosic, technically challenging piece by F. Waxman, Ysaӱe, Bottesini, Saint-Saëns, Ravel and Wieniawski. "Hopefully the audience will be blown away by the adrenalin in the repertoire," Lee says. "The artists are expected to show their absolute best. It is a great opportunity to show the audience in their hometown what they have accomplished abroad."
Awakening History with Music
Musicus Fest also features the Jockey Club Musicus Heritage Alive series (at Tai Kwun on November 15-19 and at Po Leung Kuk on November 22). Held with funding from The Hong Kong Jockey Club Charities Trust, these concerts in intimate settings enable the music enthusiasts to not only appreciate the music but also admire the architecture and unique ambience of Hong Kong heritage buildings. A concept originated by Lee, these concerts are also about telling our history through music with original works by Hong Kong composers specially commissioned for each site making their world premieres, in addition to a repertoire of well-known chamber pieces, Lee notes.
Apart from the annual event, the organisation is committed to supporting music education for students of all social backgrounds in the city, which includes training and outreach activities at schools. Financially supported by the Art Development Matching Grants Scheme of the Government of the Hong Kong Special Administrative Region, Musicus Society gratefully acknowledges its sponsors and partners for Musicus Fest, including the Bank of China (Hong Kong) and The Tung Foundation. The Jockey Club Musicus Heritage Alive program is funded by The Hong Kong Jockey Club Charities Trust.

This content has been created under the direction of an advertiser. It contains no editorial input or review from the South China Morning Post (SCMP), nor does it reflect the position of, or the editorial standards used by, the SCMP. The advertiser has paid for and approved the content.