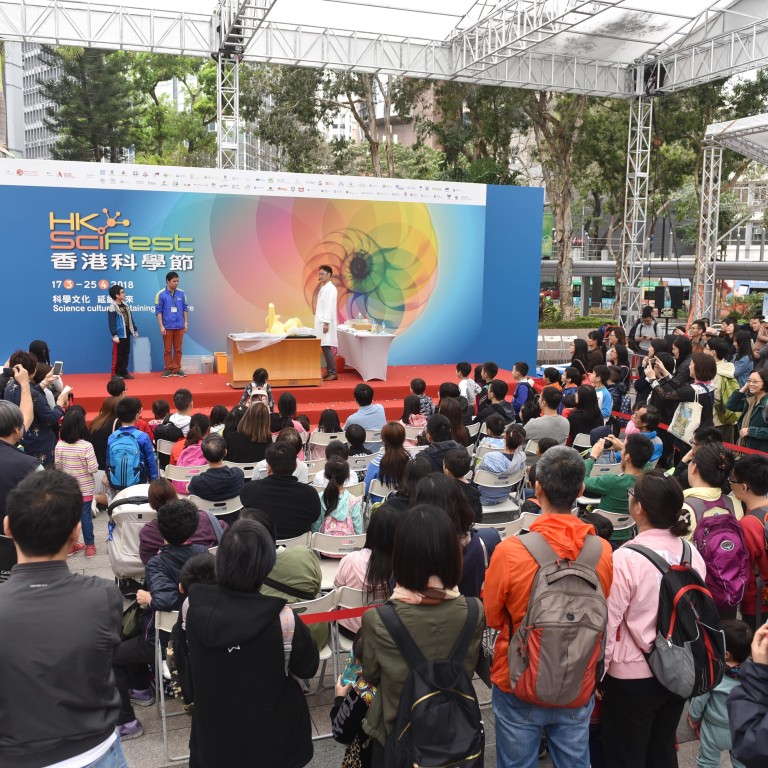 A future shaped by science and creativity
The Hong Kong Science Museum works to groom a new generation of creative thinkers trained in science, technology and problem solving.
Paid Post:
LCSD - Heritage and Museums
[Sponsored Article]
Science or magic? As depicted in this
video
, some things can be both. It is often simple but curious phenomenons like this that kick-start important scientific discoveries. The HK SciFest, taking place now until April 25, is the place to be to immerse yourself in the fun of science.
The Hong Kong Science Museum (HKSM) sees itself as an informal educational institution serving the general public by organising a wide variety of innovative and multi-disciplinary exhibitions, activities, shows, and outreach programmes. Through the popular HK SciFest and other flagship programmes, the museum works to inspire the next generation of innovators with the boundless possibilities offered by science and technology.
According to Ronne Yuen, Curator of the HKSM, the museum designs education programmes for the elderly as well as families with children, but their main target group is youths and students because they are at an important learning stage. In particular, HKSM focuses on STEM (science, tech, engineering and maths) education to steer the growth of these prospective scientists and technology innovators.
HKSM Museum Director Paulina Chan further explained: "STEM education is not new especially in western countries, where they have developed a systematic approach that is integrated into early education. It is now quite common to see primary school students in these countries writing programmes, making robots, or using computer simulation to create many interesting things. This early, integrated approach gives the students a very solid foundation as they go into tertiary education and a career in related fields."
In Hong Kong, however, the school curriculum does not yet fully support this approach. The HKSM has therefore undertaken to create a platform and resources hub for STEM education to supplement schools in the hope that Hong Kong will be able to catch up in technology development with the rest of the world.
The idea of STEM is a cross-disciplinary one. Yuen elaborated: "Science and technology can change lives and the focus should be on how to integrate different subjects to create solutions to problems, so the key is to train creativity and lateral thinking. We hope that the HKSM can help foster a creative atmosphere and serve as a hub for technology education and resources."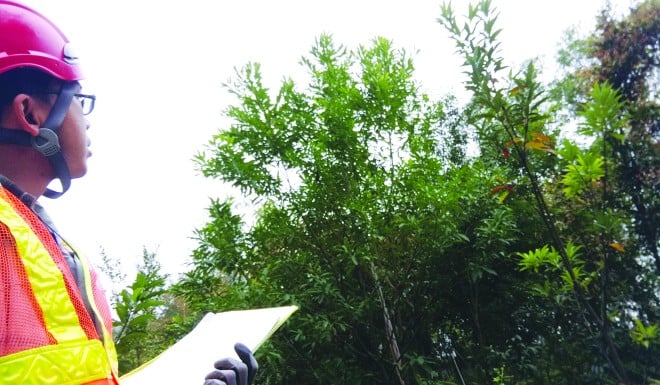 Both believe Hong Kong youths are very receptive and quick to adopt technology, but the main challenge is how to elevate this into an interest in technology creation. Chan said: "If you talk about science for its own sake, they will be bored and cannot feel connected. So first of all, their interests need to be piqued, and then we need to give them guidance as to what they should study and learn to get into a career they want."
Yuen agreed: "There are different levels of interests among youths. Some are interested in R&D and dream of a researcher's life at Caltech! Some of our activities are student-led and you can see they are very capable. However, they need guidance and hints as to how to go from here to there. Success stories and sharing from local scientists and innovators will help them a great deal in this regard."
Programmes such as "Young Scientists Study Tours" and "Meet the Shaw Laureates" all serve these purposes and more. Competitions are held every year to select participants for the annual tour. In 2016, the young scientists were taken to Geneva to visit CERN, the world's largest particle physics laboratory, and in 2017, to the US to observe the solar eclipse. These rare opportunities broadened their horizons and allowed them to gain a global perspective.
In 2014, the HKSM launched the "Meet the Shaw Laureates" programme that allows secondary school students to meet the laureates and hear their success stories.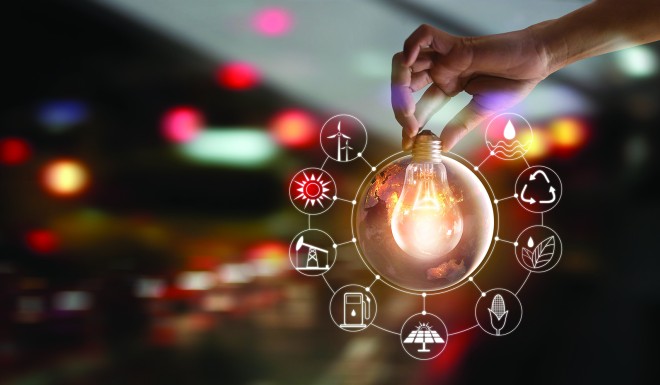 HK SciFest: over 160 activities for curious minds
The theme for HK SciFest 2018 is "sustaining"–with an aim to deepen the public's understanding on the contribution of science and technology in sustainable development pertaining to the individual, society, the earth, and the universe. This year, the festival is bigger, better and more varied in scope and subject matters.
Yuen recommended the "Croucher Science Week" that brings leading science communicators from the UK, Australia, New Zealand and Hong Kong to engage students, teachers and the general public in a series of performances, workshops, and interactive lectures.
"'Making and STEM' is another interesting programme. In partnership with Hong Kong Polytechnic University's School of Design, it focuses on converting ideas into real products, and touches upon a broad spectrum of science, engineering, art performance and crafts. Six secondary schools, three primary schools and a number of NGOs will be hosting booths to lead workshops to make interesting products," she said.
Various government departments have lent their support, in light of very positive response from the past years and also the highlight on STEM education in the Chief Executive's Policy Address. Eighteen departments are launching unique programmes for the festival.
The Customs and Excise Department is never one to willingly share "trade secrets" but for this special occasion, the department is hosting a workshop to introduce their very own exclusive technology developed in association with local universities for passenger and cargo clearances, which was awarded in the 45th International Exhibition of Inventions Geneva in 2017.
The Drainage Services Department is also hosting a rare visit to the Happy Valley Underground Stormwater Storage Scheme to offer a glimpse of the 60,000 m3 underground storage tank and associated innovative technologies that are hidden from view, but play a key role in keeping the city from flooding.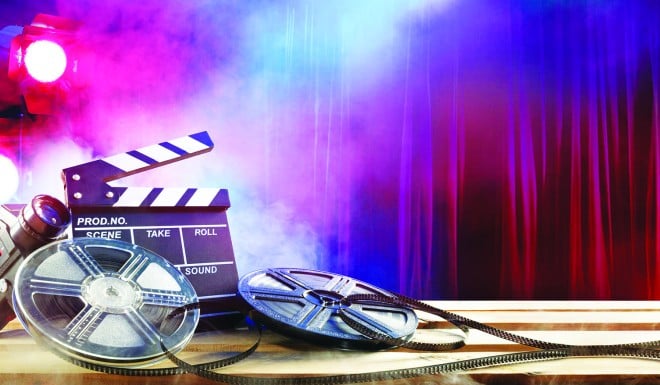 Looking ahead: HKSM extension
First opened in 1991, the HKSM has run out of space to host exhibitions and activities for the continuous promotion of scientific education. The good news, however, is that preliminary work is underway to make extension of the museum a reality.
Chan said: "We are heartened to hear support of the project in last year's Policy Address and this year's Budget Speech, and are waiting for further approval of funding and finalisation of details. Hopefully the next 25 years will be even more exciting for the Hong Kong Science Museum."

This content has been created under the direction of an advertiser. It contains no editorial input or review from the South China Morning Post (SCMP), nor does it reflect the position of, or the editorial standards used by, the SCMP. The advertiser has paid for and approved the content.