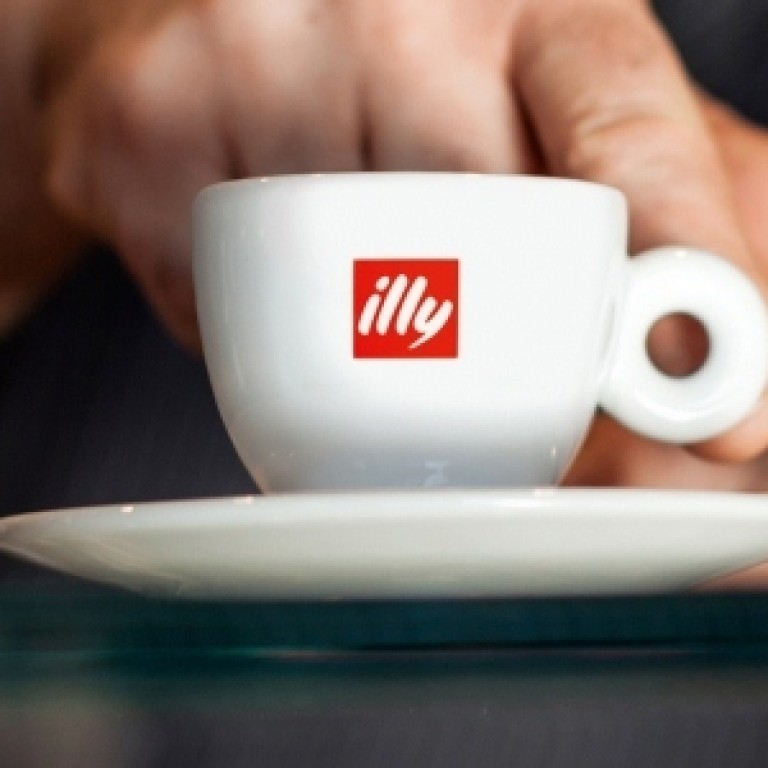 Kerry Coffee delivers the perfection of illycaffè to your home
[Sponsored Article]
Coffee connoisseurs looking to enjoy your consummate cup of joe every day at home would be pleased to know you can order the full range of the Italian premium illy coffee from a one-stop online shop.
A booming coffee culture
The vibrant coffee culture that has boomed exponentially over the past 15 years in Hong Kong has led Kerry Logistics to establish Kerry Coffee last year, which became the sole distributor of illycaffè in Hong Kong and Macau. 
Robert Berger, Executive Director of Kerry Coffee (Hong Kong), explained that while illy is readily available at major supermarkets, online retailers and electronic stores, the new
Kerry Coffee + illy online shop
 provides a one-stop destination for consumers to get the full illy experience at home.
With corporate business flourishing, the online shop would complement Kerry Coffee's business, especially since working from home has become part of the new normal.
The perfect cup of coffee
Nothing beats a cup of freshly brewed coffee at home any time of the day. Berger regards coffee as a necessity, starting his day with three cups of espresso. And he considers illy to be the best in Italian coffee. "Francesco Illy, who founded the company in 1933, dreamt of making the best coffee that nature can produce and sharing it with the entire world. From that day, illy has never stopped working to make that dream come true. With the promise of total quality, the company has been purchasing its coffee directly from growers in producing countries for over 20 years. And the mission of sustainability includes the whole life of the product, from cultivation in producer countries to the disposal of packaging in consumer homes, illy proudly confirms the coffee is from a fully sustainable supply chain, certified by the DNV."
Due to the exacting process from selection, blending, roasting, ageing and pressurisation to preparation, illy's unique blend of nine types of pure Arabica creates a distinctive flavour that perfectly balances the sour and bitter taste, while giving a comprehensive aromatic profile and a prolonged aftertaste. Besides the classic blend, illy offers a single-origin coffee - Arabica Selection. You can literally taste the floral notes from Ethiopia, chocolate notes from Guatemala, caramel notes from Brazil and fruity notes from Colombia in each sip. Another huge plus is its low caffeine content of only around 1.5 per cent, while the decaf version comes in at less than 0.1 per cent.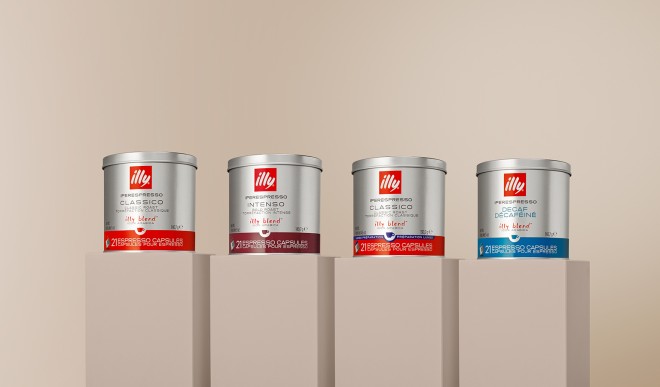 You can take your tastebuds to undiscovered territory by ordering from the entire illy range. They run the gamut from Classico and Intenso whole coffee beans, ground espresso coffee and Iperespresso capsules to E.S.E. pods, instant coffee, decaffeinated coffee and cold brew kits.
The art of coffee making
Now that you have the coffee, it's time to make it. "Making the coffee is part of the experience," Berger stated. "Grinding of the coffee, preparing and loading it into the machine, switching on the water with the right pressure and temperature. And then tasting it.  You are now part of it, you have engulfed part of that coffee in your preparation of it. Drinking is the finalisation. The process is unique."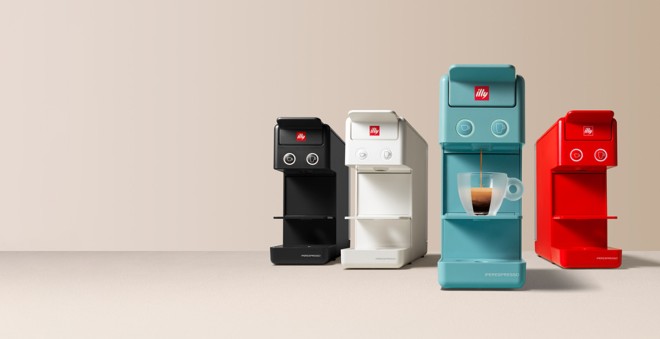 Consider getting a capsule machine that delivers authentic Italian espresso with ease. Top of Berger's pick is the new, compact Y3.2 Iperespresso that fits into any pint-sized kitchen. Petite, elegant and modern in design, this sophisticated machine makes a perfect cup of coffee while only taking up minimal space.
But if space is no object, then go the whole hog with the vintage-inspired X7.1 Iperespresso or the X1 Iperespresso Anniversary 1935 that feature a steam wand to froth milk for creamy cappuccino and latte. The latter is an entirely versatile multi-beverage machine that is a dream come true for coffee lovers. Both would make a striking statement in your kitchen.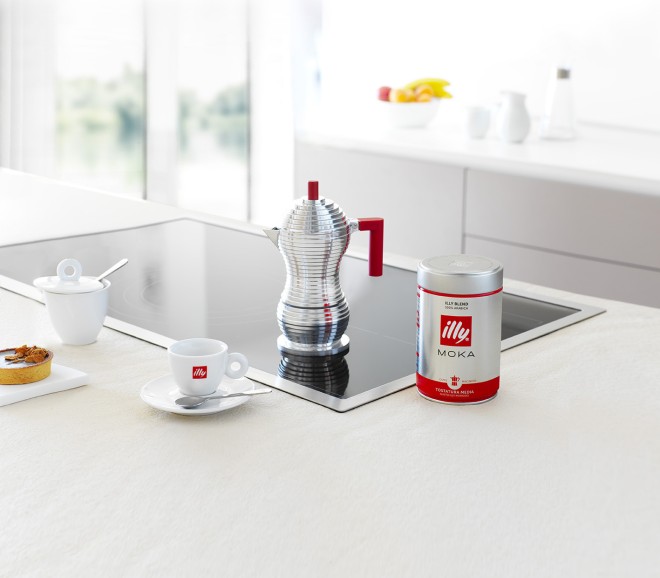 With Christmas around the corner, gift yourself or the coffee lover in your life the Alessi Moka Hamper. It comes complete with a stylish three-cup Alessi Pulcina Moka Pot, one tin of 250g pre-ground coffee for Moka, one illy Coffee Guide and one illy Moleskin notebook. Order it online or get it from Great Food Hall, Oliver's (Central) and 3heesixty (Elements).
Inspiring collectables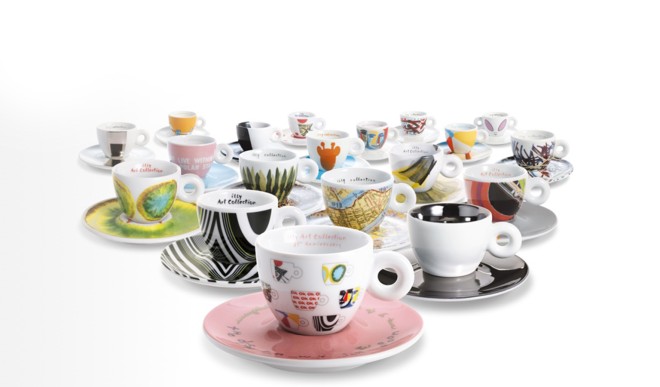 Elevate your sensory pleasure of drinking illy coffee with visual pleasure by having it in a designer cup from the illy Art Collection. The iconic and beautifully simple cup, designed by renowned architect Matteo Thun in 1991, has been providing a white canvas for the creative talents of some of the world's greatest contemporary artists since 1992. Marina Abramović, Yoko Ono, Robert Rauschenberg, Jeff Koons, Julian Schnabel, Anish Kapoor, Daniel Buren and James Rosenquist are among those who have left their singular imprint onto illy's cups, transforming them into cult objects.
Signed, limited and numbered, these small works of art make inspiring gifts for coffee and art enthusiasts. 
Browse the Kerry Coffee + illy online shop for your favourite java, equipment or accessories, place your order before 3pm and get them delivered the next day.  Then sit back and savour the illy experience from the coffee bean to cup.

This content has been created under the direction of an advertiser. It contains no editorial input or review from the South China Morning Post (SCMP), nor does it reflect the position of, or the editorial standards used by, the SCMP. The advertiser has paid for and approved the content.