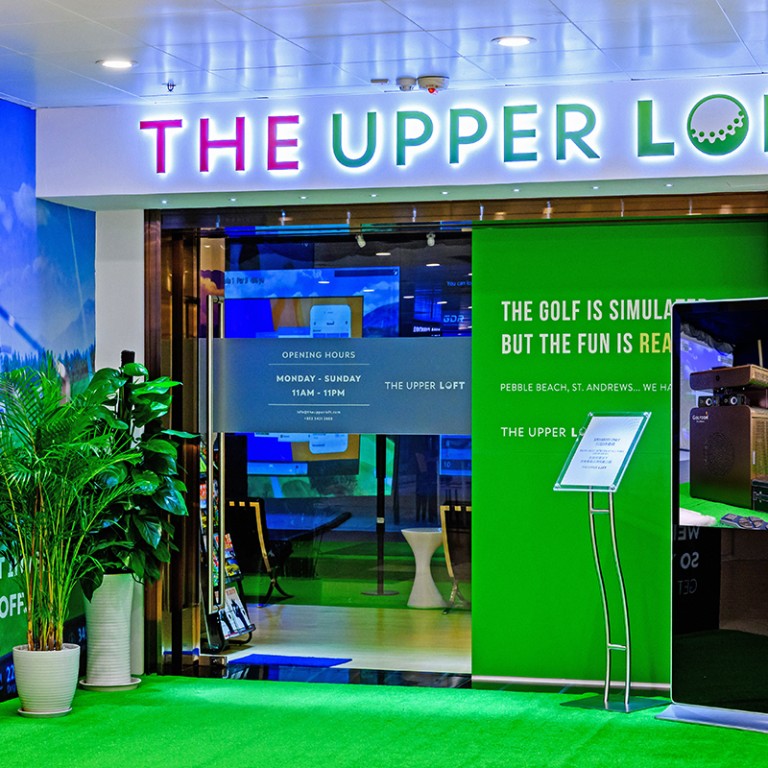 The Next Social Sport of the Century: Indoor Golf and Where To Play It
 [Sponsored Article]
Golf has always been renowned for its association with wealth, power and the etiquette of upper-class societies. The exclusivity of golf does not just end there; from the acquisition and maintenance of expensive golf clubs to premium golf memberships, this sport could not get any more restricted.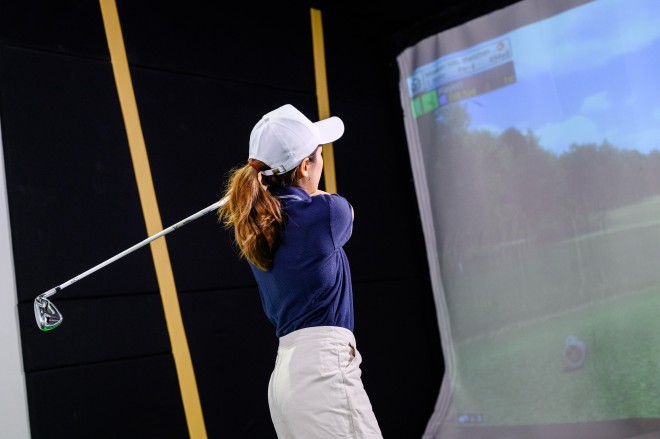 However, times have changed. With a new age of technology upon us, a new culture of "indoor golf" was introduced, where golf's previously exclusive and posh nature has been transformed into a more accessible and sociable sport. Starting as a major hit with young adults in South Korea, indoor golf has become a bridge that connects golf enthusiasts with a more urban society, where young adults see indoor golf venues as a new place of leisure. In just South Korea alone, there are more than 1.5 million active indoor golf players in 2015 and still counting with a 10% growth per year, where the country has managed to revamp golf with a younger and fresher image. Gone are the old days of spending a full day just to play one single round of 18-holes – now this can be done in under an hour. Indoor golf has found itself right in the center of a perfect balance between new technology, reasonable prices and a much more convenient location.
With indoor golf becoming a growing trend and gaining such success in South Korea, Hong Kong has also begun its introduction of indoor golf culture to the general public, where The Upper Loft is an indoor golf club that is conveniently located in the Western and Central District of Hong Kong, and its own interpretation of this brand-new golf culture has been ongoing since 2016. As the trend of indoor golf matures, The Upper Loft expose a new community of golfers to the public that is free from all traditional barriers that were previously associated with golf. Here at The Upper Loft, a brand-new alternate entertainment option is being introduced to city dwellers.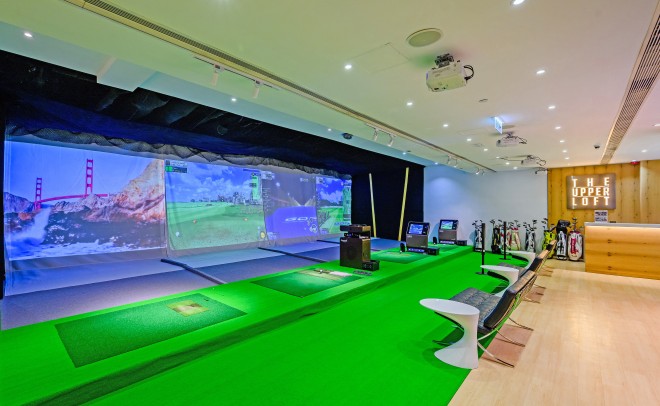 Tee-off at Urban Oasis
Picture this: you get off work around 6pm one day – it is too early for dinner and you feel like doing some exercise that is not as strenuous as hitting the gym – because we all have those days where we just aren't motivated enough to run on treadmills; but at the same time would like to hang out with a couple of your friends and co-workers. Where can you go? If you work in Central, the main business and financial hub in Hong Kong, you are just 10 or even less minutes away from The Upper Loft's "Urban Oasis", where you can do all of these things in one single location. The social hub that is being introduced at The Upper Loft is one that combines short entertainment, having fun with friends and coworkers, enjoying Happy Hour and practicing your golf swing. It is literally a one-stop golf destination that is convenient for all.
Forget about having to go all the way to Fanling or Clearwater Bay and waste your entire weekend just on travelling, when you can tee off right in the heart of Hong Kong and manage to get to dinner on time. The Upper Loft also adapts advanced South Korean simulator technology to include local Hong Kong golf courses where you can play anytime and anywhere – just slip on a pair of comfortable shoes and tee off all over the world.
The Upper Loft grants its guests absolute privacy where they can practice their swing on driving range bays, or play with their friends in private 18-hole rooms, whilst the entire venue allow members to gather up with their friends within the comfort of privacy and lack of overcrowding that is a common problem in all Hong Kong bars during Happy Hour and weekends. Members become part of a social and recreational hub that spans nearly 10,000 square feet with private rooms to entertain friends and family, or driving range bays for lone players to practice their swing.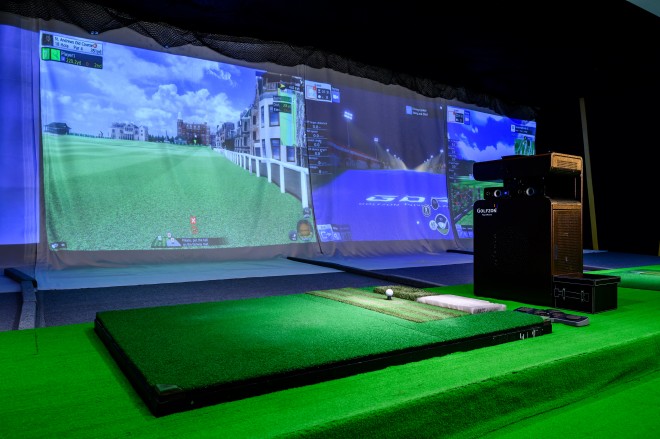 The Golf Is Simulated But The Fun Is Real
As we all know, sometimes we get bored of those typical dreary week days where the increasingly hot and humid summers of Hong Kong loom closer and closer. The Upper Loft proposes a solution to all golfers who wish they were standing on the greens of Europe or Asia instead of being stuck at work all day. With state-of-the-art golf simulator technology empowered by Golfzon Korea, more than 200 internationally renowned golf courses are featured including St. Andrews, Pebble Beach and many more sought-after 18-hole courses.
Now one may ask: what is so good about being in a room and hitting a boring screen? Forget about your previous conceptions of indoor golf because the one at The Upper Loft is seriously one of a kind. Each 18-hole game is equipped with completely customizable settings where environmental factors such as weather and wind-speed are all randomized to make your game as identical and challenging as possible to an outdoor experience – the swing plate moves according to the incline of each slope, there are rough and bunker options, the high-motion sensors track your swing speed to predict the trajectory of your ball, there is even a video function where you can replay each swing and see new areas of improvement. Imagine being in the comfort of your own home away from the increasing heat and humidity that comes with all Hong Kong summers, but be able to play anywhere in the world where the golf may be simulated, but the fun is very real – that is what The Upper Loft is introducing to its new version of golf as a modern 21st century sport.
Get Professional
Golf can be a serious stress reliever for us city dwellers who are constantly working under such a high-pressure environment in a city that is so driven by business and efficient performances. Nevertheless, this does not mean we can't pursue other hobbies and interests. Without having to worry about precious weekends being wasted in travelling to remote driving ranges just to take a one hour lesson, you can train up your golf techniques from an amateur level to a professional one with a team of PGA-certified golf coaches and professionals ready anytime at The Upper Loft. Available in English, Korean, Cantonese and Mandarin, these instructors will personally guide you from common beginner mistakes such as correcting your grip and strengthening your body just to get that perfect swing, up to high level techniques such as fixing your short game and hitting those much needed longer drives.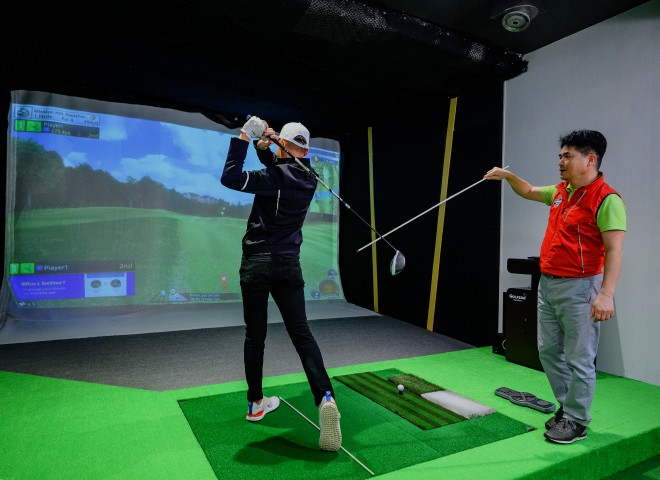 The Upper Loft has also partnered with PGA-certified Master Professional Iain Roberts and his own Golf School to fully introduce a professionally instructed golf program. With Iain Roberts himself as one of the star coaches who has over 40 years and 50,000 hours of coaching experience, learning golf has completely stepped up a whole new tier – show him your swing and he can pinpoint your blind spots that you never knew existed before. Get ready for some highly effective and results-oriented lessons where instructors use the advanced technology provided by the Golfzon simulators to unleash your inner pro and help you get those accurate shots when you hit the links.
A New Indoor Golf Community
In order to the best social environment to each and every member, The Upper Loft aims to provide nothing but the very best rewards and benefits to golf enthusiasts who wish to join the community – seasoned pros can find similarly skilled friends to hit the links with on weekends, amateurs and beginners are able to practice and learn to love the sport together, and people from various backgrounds, careers and demographics are able to merge and be part of one whole new "indoor golf community' within the sphere and privacy of The Upper Loft.
At The Upper Loft, there are three types of membership plans: Silver, Gold and Platinum, where each plan comes with different benefits and rewards that you are bound to find the perfect one for you. To learn more about The Upper Loft and its membership plans and additional benefits, please contact customer service attendants at 3421 2888 or
[email protected]
. Join now and swing at your own pace.
ABOUT The Upper Loft
Address: Shop 402C, Shun Tak Centre West Bridge,
200 Connaught Road Central Sheung Wan, Hong Kong
Opening Hour: 11:00 - 23:00
Facebook: @theupperloft 
Instagram: @theupperloft
Private Club Members Only