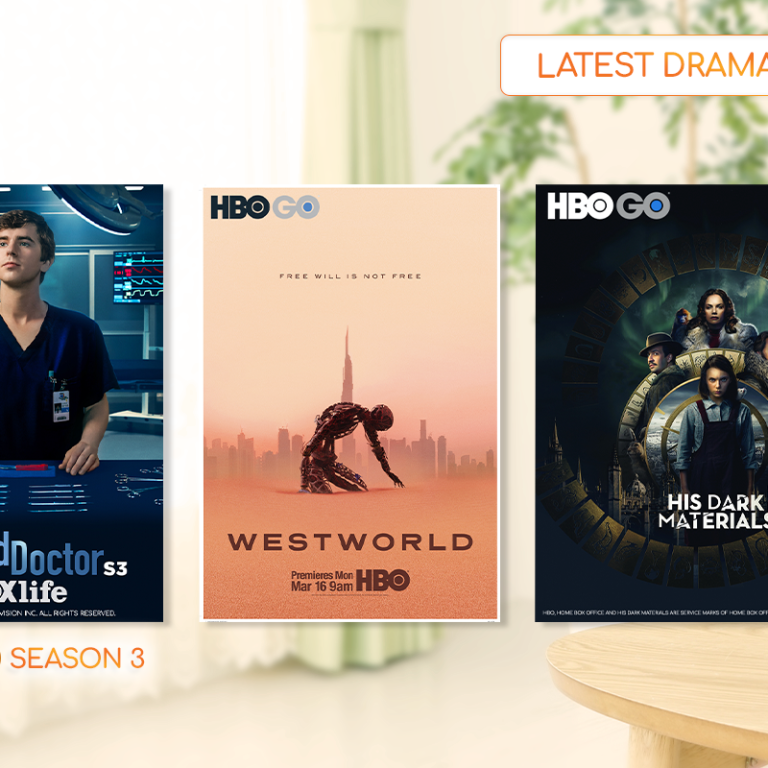 No virus threat can compromise your top western entertainment at home
Now TV provides some of the best and up-to-date entertainment anywhere in the world, and brings them all to your enjoyment in the comfort and safety of your home.
[Sponsored Article]
It may not be easy for the city's population to feel secure with the outbreak of the novel coronavirus (COVID-19). However, it is important that people take time after their work or studying to rest and relax.
Top US drama you can't afford to miss in 2020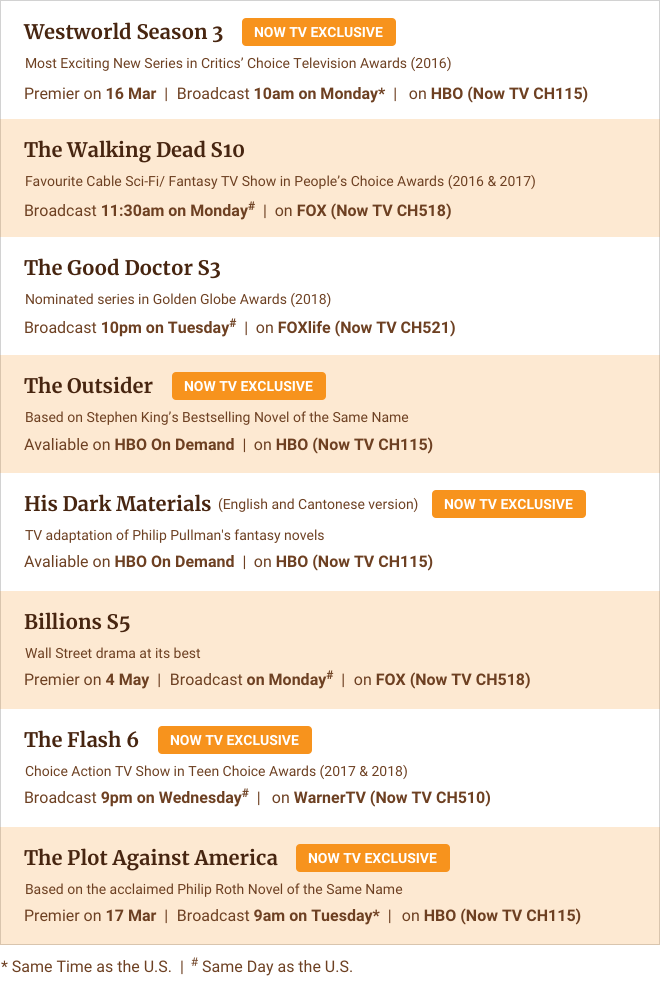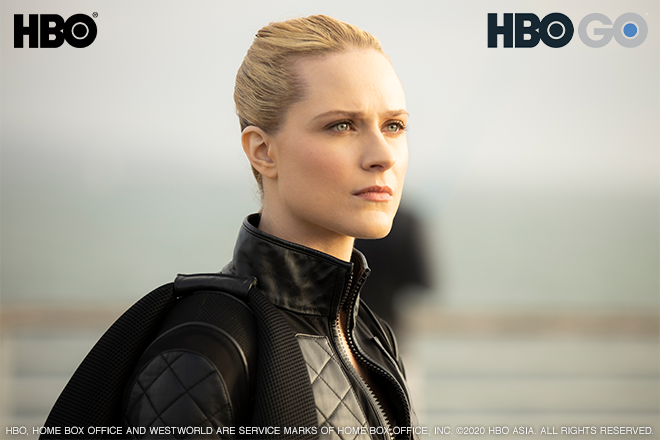 The sci-fi drama
Westworld
needs no introduction for its avid followers around the world. Yet, this hyper popular HBO series is more than just funky sci-fi, the stories are intriguing and thought-provoking tales that the whole family can enjoy. The series' complexity in storyline is perhaps only matched by the stunning scenery of the on-location sets in the rugged American West.
Westworld Season 3
returns on March 16 on HBO—the same time as in the US. And it is only available with Now TV in Hong Kong. The latest season will feature new characters and actors, including Marshawn Lynch, Aaron Paul, and Kid Cudi. If you new to
Westworld
, you can watch Seasons 1 & 2 with the HBO On Demand library on Now TV before the new season returns.
Meanwhile, HBO's The Plot Against America promises to be a fascinating 'What If' story. Based on the novel of the same name by Philip Roth, the six-part miniseries presents a scary alternate American history, told through the eyes of a working-class Jewish family, in which a Nazi-like leader becomes president in the 1940s. This powerful series makes its premiere on March 17 and is aired at the same time as in the US. Don't miss it, because all your friends will be talking about it!
Available on HBO on Demand, the television series His Dark Materials is adapted from the works of celebrated British novelist Philip Pullman. Admittedly, it is a little tricky to create a TV adaptation from a masterpiece, but the alternate universe drama won critical acclaim for its exceptional scenery, top performances by its cast, as well as the outstanding score by composer Lorne Balfe.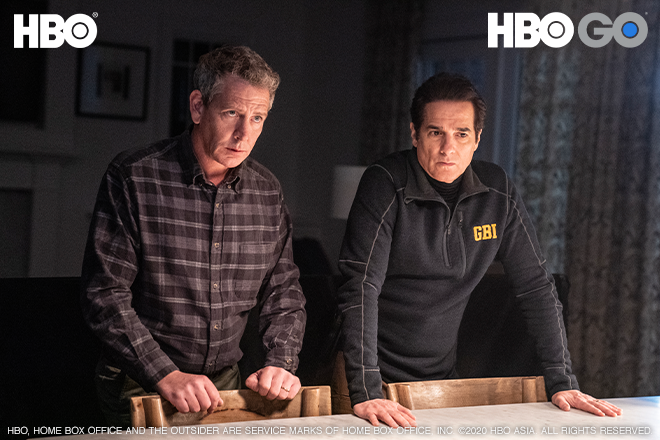 Pullman will not be the lone novelist whose work inspires a TV series, literature lovers will surely appreciate HBO's
The Outsider
, as the series captures the magic of the beloved story-teller Stephen King. Featuring a stellar cast led by Ben Mendelsohn and Jason Bateman, as well as scriptwriter Richard Price, this new crime and horror drama unveils a grisly crime scene and sometimes supernatural elements in each episode. Viewers will be kept at the edge of their seats.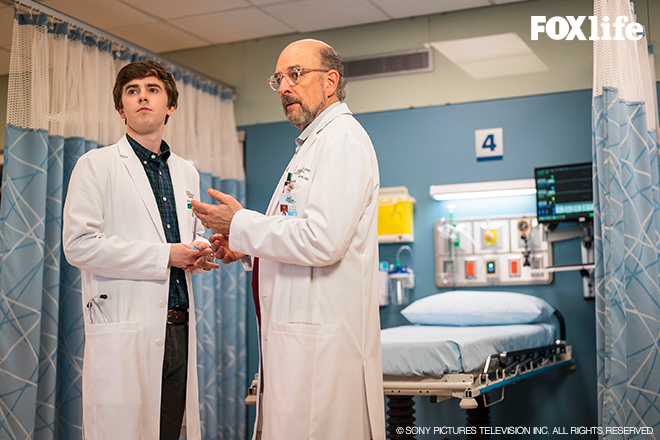 Want more time of the fun and thrills? Other popular series include FOX's
The Walking Dead and Billions
(Its New Season returns in May 2020), FOX Life's
The Good Doctor
, Warner Bros. TV's DC's
Legends Of Tomorrow
, and BBC First's
Doctor Who
, to name a few. Many of these series are only available on Now TV in Hong Kong.
More On Demand content is now available in the newly designed On Demand catalogue. You can not only enjoy unlimited viewing of the subscribed content on various devices, but also pick the best time to watch your favourite drama series or blockbuster movies.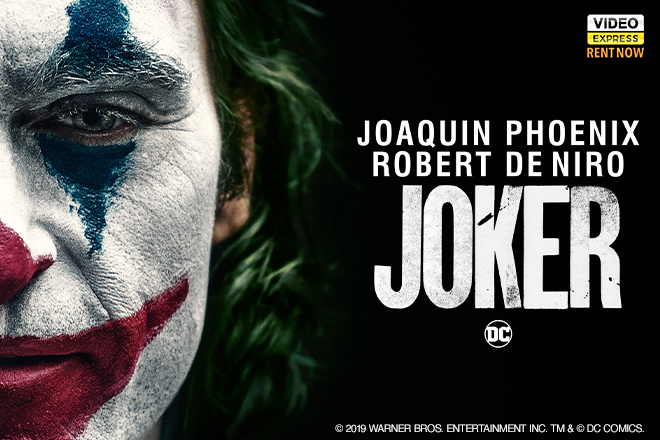 For people who prefer big screen productions, Now TV's western movie list has them all. How about
this
line-up:
Joker
,
Ford vs Ferrari
, and
Once Upon a Time in Hollywood
! Binge movie-watching has never been more fun!  
Featuring major releases from Frozen II to Charlie's Angels, Terminator Dark Fate to Star Wars: The Rise of Skywalker (available on 31 Mar), Now TV's outstanding and fast expanding international movie choices, including a wonderful selection of classics, as well as up-and-coming and specialised films, are easily available virtually on your fingertips.
Meanwhile, the Video Express (Rent Now) at Now TV channel 106 offers the very latest blockbusters, including all the 2019 Top 10 movies in the international and local Hong Kong box offices, with many titles available on the same day or even earlier than relevant DVD release. Unlimited viewing within 48 hours and 365 days viewing on some selected titles with just one simple click. You can choose to view the movies on any devices you care to choose as well. 
Watch out for the "Find Your Power" Marvel themed blockbuster night from April to May, and take advantage of the On Demand feature every Friday at 9:00 pm with the Captain Marvel, Iron Man 1 & 2, Captain America, Antman, Avenger Endgame and more at FOX Movies.
Struggling with what to do tonight? Now TV offers you fabulous at-home entertainment for you and the whole family!
Please visit
www.nowtv.hk
and get yourself a prime seat viewing the TV at home.