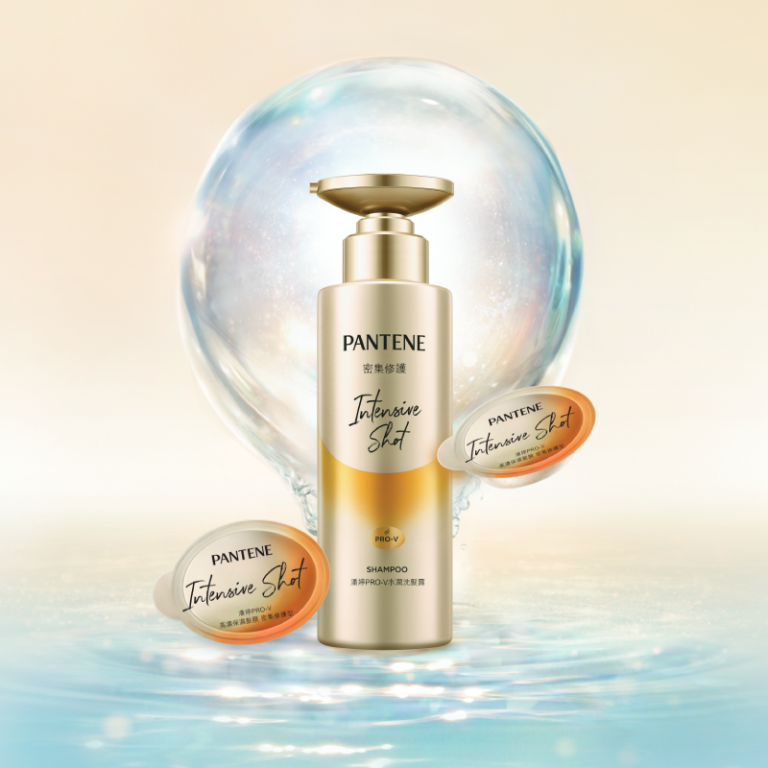 Procter & Gamble Hong Kong and Mannings take beauty hair care brand Pantene to new heights
Paid Post:
Procter & Gambler Hong Kong Ltd
[The content of this article has been produced by our advertising partner.]
Strong collaboration between the two market players is key to the hugely successful launch of Pantene's Intensive Shot capsule treatment two years ago and introduction of new products this month.
Procter & Gamble (P&G) Hong Kong and Mannings' enduring partnership has seen numerous premium hair care brands build a robust presence locally. It's no exception for Pantene, the Swiss brand launched in 1945 that has become the most popular hair care brand in the world today. In 2020, P&G, owner of Pantene, teamed up with Mannings, the health and beauty chain store with over 300 outlets in Hong Kong and Macau, to debut an innovative new capsule hair mask inspired by premium skincare ingredients. The Intensive Shot capsule treatment was a resounding success, propelling Pantene to become the market's top rinse-off treatment brand. Riding on the back of this feat, Pantene extends the Intensive Shot collection with new and upgraded products in November 2022. 
A miracle Pro-Vitamin B5 formula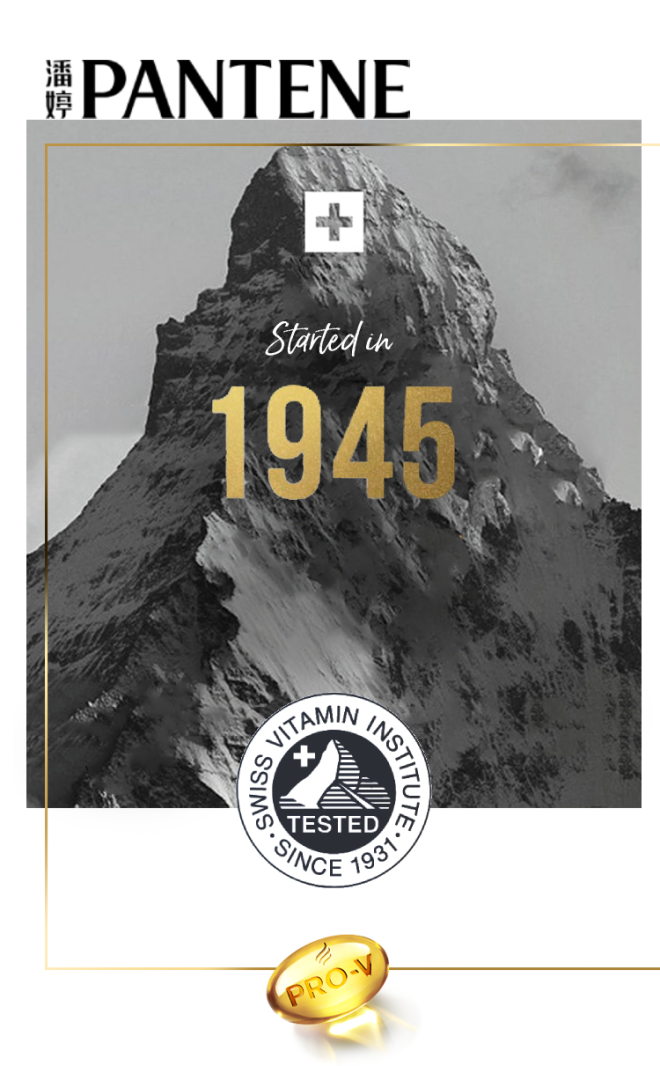 The genesis for Pantene started in the 1940s when Swiss doctors at an intensive care unit working with a new treatment developed to help regenerate skin tissue after serious injuries discovered its dramatic effect on their patients' hair. They were surprised to see it growing stronger and thicker where the skin had been treated. It dawned on them that the magic formula behind the treatment – Pro-Vitamin B5 – lay behind the positive effect.
News of this fantastic discovery soon spread to beauty buyers for some of Europe's top department stores, with Pro-Vitamin B5 quickly becoming a highly prized and luxury hair tonic. In 1945, Pantene was launched in Europe to serve more consumers' needs, with the Swiss Vitamin Institute, the world authority in vitamin efficacy, certifying Pantene's Pro-Vitamin B5 formula.
The next beauty chapter
Over the years, Pantene has infused different skincare-inspired beauty science concepts into its various product lines to enable hundreds of millions of women around the globe to enjoy healthy and lustrous hair. These include the Pantene Micellar Water with Cleansing series and Pantene Miracles with Lipo Shot Micro-Essences Penetration line. 
Intensive Shot Shampoo is the skincare-inspired solution for better hair quality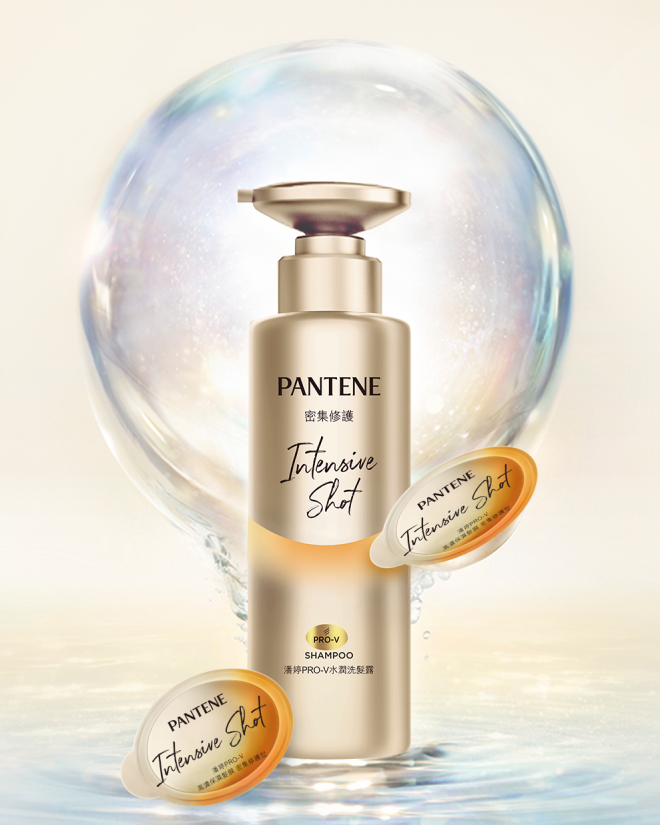 Not content to rest on its laurels, Pantene continues to innovate with the launch of an Intensive Shot shampoo and an upgraded capsule treatment in November 2022. Empowered by three times the skincare hydration essences such as squalene and hyaluronic acid, the shampoo offers hydrated cleansing with perfect water/oil balance.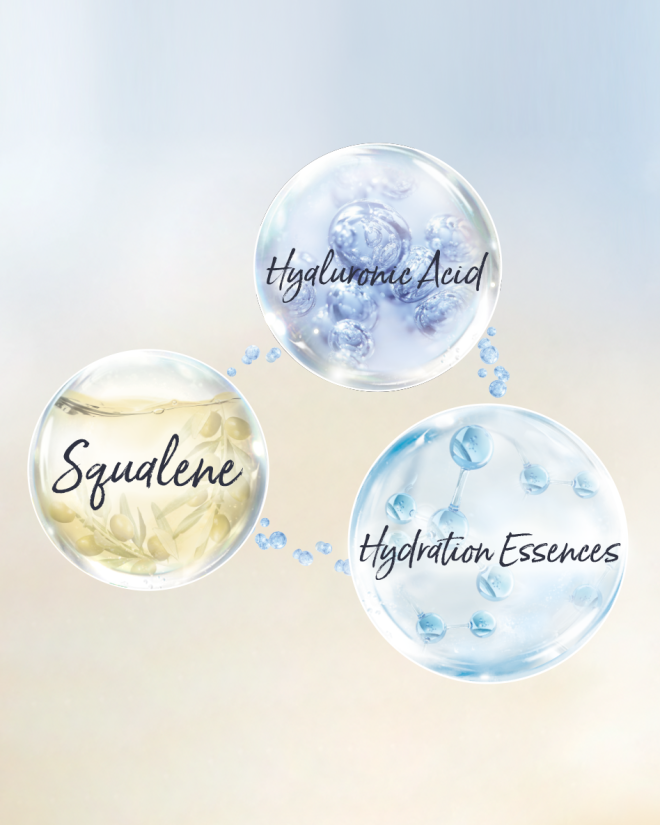 Now beauty seekers only need to follow a simple two-step regimen with the shampoo and capsule treatment to achieve 2.95 times repairing and 1.75 times moisturizing to nourish and restore their damaged hair.* The result is radiant and water/oil balanced hair with perfect hydration. The two new Intensive Shot products are available in three variants – Nourishing, Moisturizing and Anti-Hair Breakage at Mannings.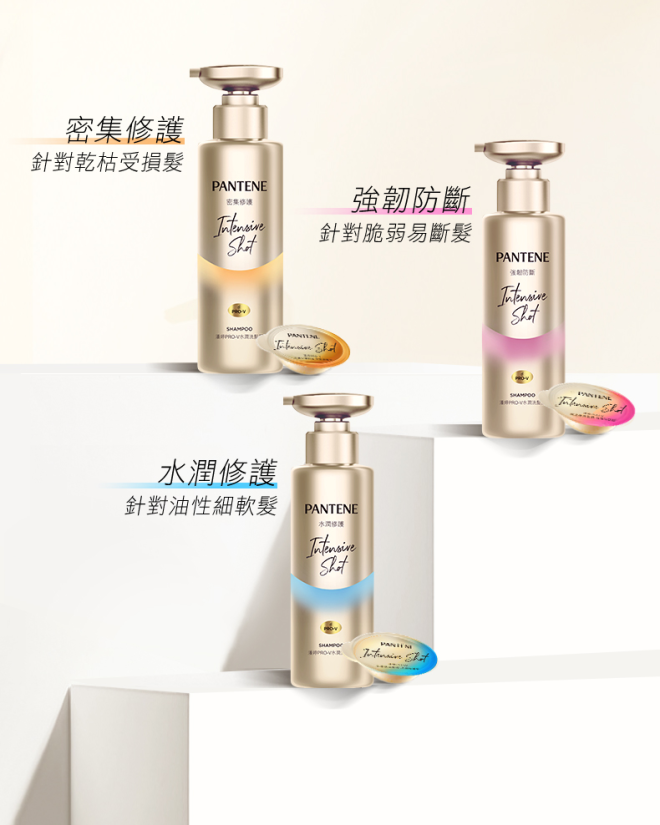 *Disclaimer: With regimen usage for Intensive Shot shampoo and treatment, compared to regular shampoo usage only.