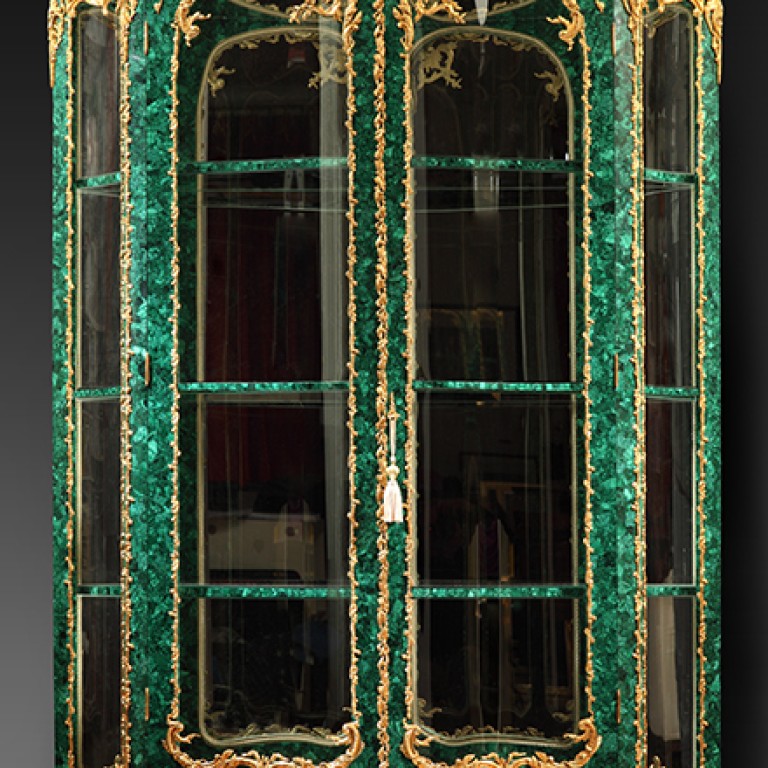 French Belle Époque: A Beautiful Era in France
Sandrine Souchon Art Masterpieces
In Partnership With
Sandrine Souchon
[Sponsored Article]
French Belle Époque, directly translated as A Beautiful Era, is a period in which the French relate to as a time of peace and prosperity; starting from the end of the Franco-Prussian War in 1871 to the outbreak of WWI in 1914. This era was an era of technological progress and economic prosperity and is known as a time where art was created as a result of a beautiful, peaceful, prosperous culture.
Sandrine Souchon is going to bring her private collection of Art Masterpieces to Hong Kong's Liang Yi Museum for an exhibition this 13 May to 21 May 2017. Souchon has made her mark on the art market. She is the third generation of a family of passionate art collectors dating back to the 1920s. Souchon is a recognised artwork expert in her field and a longtime member of the SNA (Syndicate of the Antique dealers).
Why do you choose Hong Kong as the exhibition location?
We chose Hong Kong as we want to export French Belle Epoque masterpieces, and through that French culture, to Asia. And it is very exciting for us as this is the first time for the collection to be shown in Asia.
What is your impression of Hong Kong/China antique culture? What are the differences on the antiques culture compare to France?
It is very rich, very dense, I am very curious about it. It is very different from the antiques culture in France but not incompatible: in fact I think the association of both can create an eclectic and unique set of international artworks bringing the better of the two cultures together.              
The creations within this collection are of exceptional executional quality while being very eclectic. Pieces include monumental sculptures, extremely refined furniture pieces, while featuring unique artworks by the great "Maisons" as well as the best cabinet-makers of that particular era.
The whole collection are mainly from three prestigious provenance, including Chateau de la Bastide, Comte de Montaigne de Poncins and Baron de La Tour. All three families are prestigious French noble families, coming from some of the oldest and respected descents.
The refined and precious creations such as malachite, crystal or lapis lazuli artworks are the gems of the collection, in which malachite, a unique ornamental and artistic stone, can be found in most of the pieces in this collection. Back to the 19th century, it was also the golden age of Russian Malachite, it was used in association with other sumptuous materials to create the most magnificent art creations.     
Which one is your favorite piece and why?
All the malachite and crystal tall masterpieces, impressive by their quality and refinement, as well as tall white Carrara marble sculpture, which represent the best and most delicate features of the French Belle Époque.
What is your future plan after the Hong Kong exhibition?
We do not have specific plan yet but we will definitely come back to Hong Kong if the exhibition encounters success!
Souchon says, "my collection is a unique and eclectic set of French Belle Epoque artworks that have been meticulously hand-picked by myself and my parents over the years. Seeing such exceptional art pieces reunited in the same space is an unmissable event for all art lovers. It is very personal to me to have all these pieces reunited. Their prestigious provenances are deep-rooted in French history."
Le French May, one of the largest cultural events in Asia, is pleased to invite the public to this exhibition as part of its Silver Jubilee Celebration. From 11am to 9pm during the above dates, Souchon will feature her exquisite nineteenth century decorative art masterpieces from her private collection.         
French Belle Époque will exhibit at Liang Yi Museum which is located at 181- 199 Hollywood Road, Sheung Wan, Hong Kong. The collection will be exhibited from 13 May to 21 May 2017, from 11am – 9pm. All pieces are available for sale. Buyers as well as Art aficionados are welcome.
For more information, see Facebook: French Belle Epoque, Instagram: frenchbelleepoque, twitter: frenchbehk, weibo: frenchbelleepoque or please contact Cherrie Liu at +852 3119 3300 or [email protected].