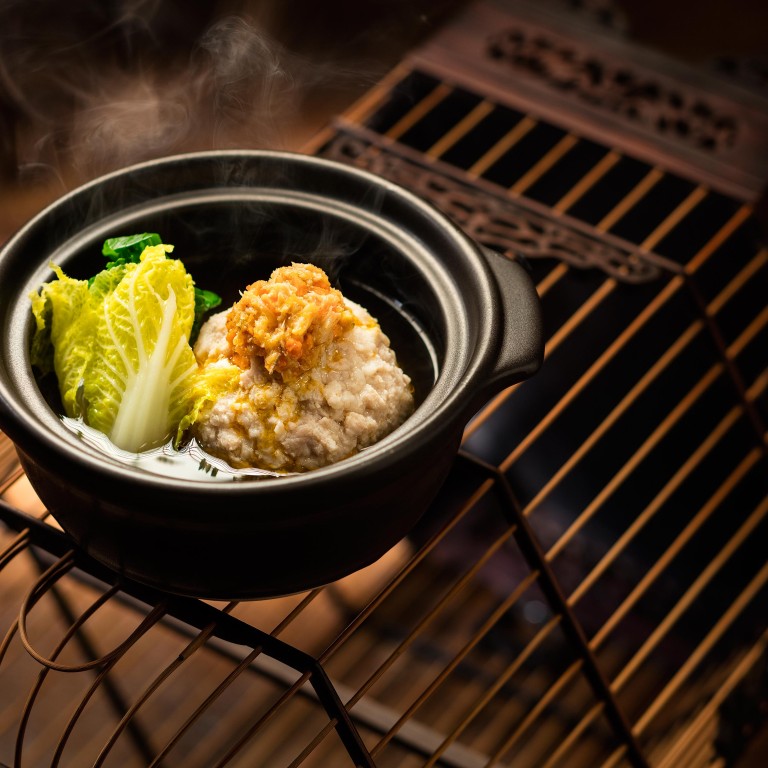 In Partnership With
City of Dreams
[Sponsored Article]
Conceived as a perfect complement to The House of Magic, currently Asia's most exciting magic show performing at Studio City, Shanghai Magic conjures up a uniquely immersive experience, bridging  Shanghainese cuisine with close up magic in a lively interior décor inspired by the popular show.
Once you're inside the restaurant, the magical touches can be felt everywhere. You may be seated in large bird cages or magic booths, and invited to interact, or even participate in magic tricks with the wait staff. These magician-turned-wait staff wear uniforms specially designed by master illusionist and House of Magic creator, Franz Harary, in line with the overall magic theme.
Under the direction of Chef Wilson Fam, the youngest Chef de Cuisine within the Melco Crown Entertainment culinary team that also oversees the restaurants at sister property City of Dreams , Shanghai Magic offers a diverse menu encompassing dim sum, home-style delicacies and formal fare, with each creation paying tribute to the fine art of Shanghainese gastronomy. 
The talented Fam graduated from the Flamingo Institute of Hotel Catering with a Diploma in Culinary Arts before beginning his career at Raffles, Singapore's most iconic hotel. During this time he gained valuable experience at the world famous "Doc Cheng's", and the Raffles Courtyard where he reached the rank of Junior Sous Chef. 
In 2009 he joined internationally acclaimed Chef Tam Kwok Fung in Macau to open the Chinese restaurants at City of Dreams. Under the guidance of these two seasoned chefs, the Chinese restaurants at the resort have garnered numerous awards culminating in a Michelin Star for Jade Dragon in 2014. 
As Studio City looks to strengthen its portfolio to more regional Chinese cuisines, Fam's mastery of both traditional and contemporary culinary techniques is given a stage to shine. His passion for authentic regional cuisine has already won him many accolades but it is at Shanghai Magic that he has found his true calling. The combination of classic dishes created by Fam and the extraordinary presentations in a magical setting promises a unique experience even for the most discerning foodies.
Shanghai Magic features an extensive beverage menu to pair with the scrumptious fare. For Chinese wine aficionados, there is a wide range of premium selection including 50-year Mou Tai, 50-year Shaoxing (Huadiao) and 50-year Wu Liang Ye, in addition to a comprehensive list of red and white wines, whiskeys, magically themed cocktails, liquors and spirits, as well as Chinese and western teas and other non alcoholic beverages.
Shanghai Magic 
Shop 2110, Level 2, The Boulevard, Studio City
(853) 8865 6620