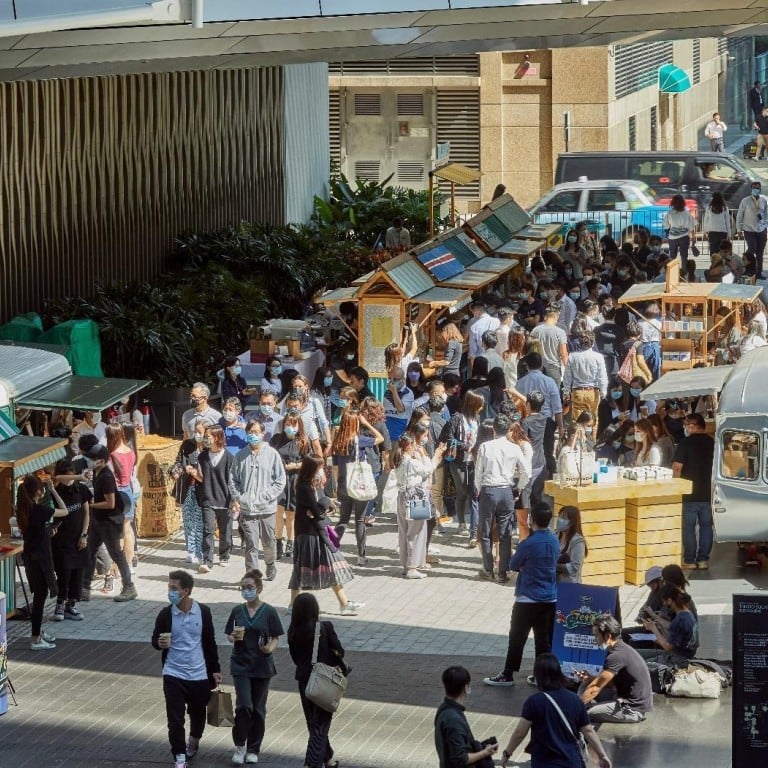 Tea culture served at Tong Chong Street Market offers fuel for thought
Much-loved street food festival returns to Taikoo Place, serving an array of tea and tea-infused dishes until the end of April
Paid Post:
Swire Properties
[Sponsored Article]
Tong Chong Street Market is back – now as an always-on foodies' event with a bi-monthly theme refreshed throughout the year. Kicking off its highly anticipated return is a Tea Festival running through March and April, celebrating all that's wonderful about this traditional beverage with a contemporary twist. 
From March 8 until April 30, your favourite go-to for gourmet street food in a pop-up atmosphere introduces exciting new tea flavours and brewing styles., served alongside wholesome dishes from popular vendors.
And by using the Taikoo Social App to place an order at selected stalls, office workers at Taikoo Place can enjoy an exclusive takeaway and delivery service, powered in partnership with OpenRice.
The Tea Academïcs will present two exclusive seasonal cold brew teas, Phoenix Dancong Oolong Huang Zhi Xiang and Jin Xuan Oolong. This modern café where heritage meets innovation is serving breakfast, snacks and lunch, including Beetroot Coconut Pancake, a specialty, and a plant-based Impossible Mince Pie.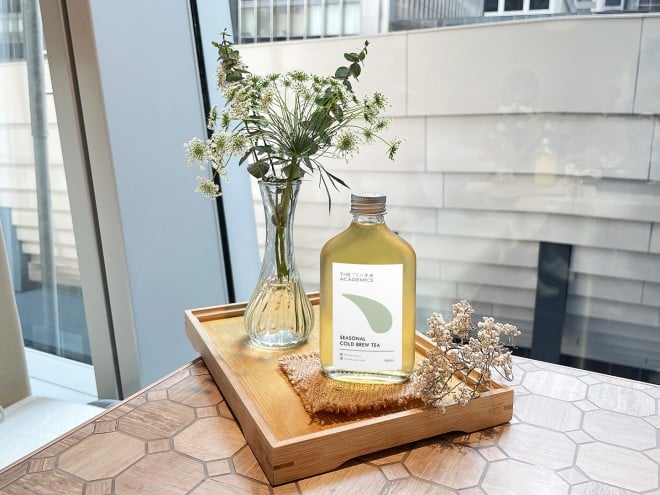 Academics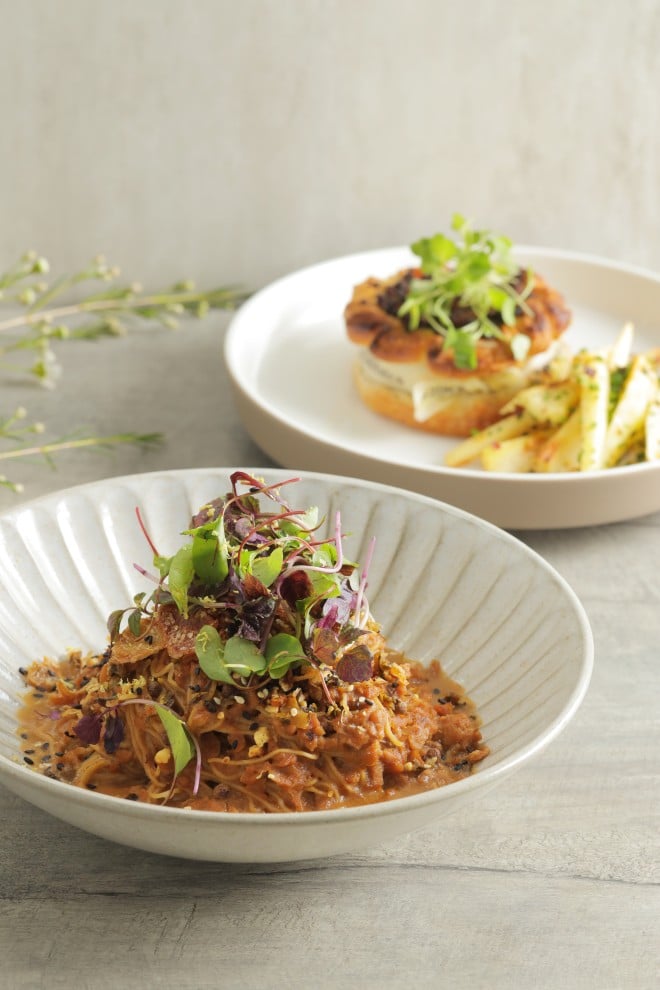 LockCha, an institution known for serving the finest traditional Chinese tea, will dish up LockCha Cold Brew Tea, Organic Misty Cloud Tea, Organic Phoenix Oolong and Honey Red Tea with their delicious, all vegetarian dim sum menus which vary for breakfast and lunch. Choices include rice noodle rolls and steamed buns, stir fried Gan Kee egg noodles and tofu skin roll, with a la carte items also available. When work is over for the day, head back down for a Pu'er English Strong Ale or Jasmine Green Tea Wheat Beer.
An outlet originally from Macau, Tealosophy Tea Bar is bringing its premium range of hand-dripped Chinese and Japanese teas for market-goers to taste. For your pleasure, the brand will introduce its exclusive Milky Oolong, an aromatic tea with a smooth flavour, with options for sweets that include Sake Chocolate Ganache and Rosy Oolong Tea Jelly.
Matchali is a home-grown brand dedicated to Japanese tea culture. They champion the health and wellbeing benefits of matcha, an antioxidant-packed green tea powder with a long and influential history. Matchali masterfully presents this traditional drink with contemporary twists, including plant-based milk and unrefined sweeteners. Don't miss trying their exclusive Pink Coconut Matcha drink that tastes as heavenly as it looks.
Winstons Coffee, a favourite in Sai Ying Pun and Kennedy Town that is making a name for itself further afield, has prepared tea offerings for Tong Chong Street Market. This is your chance to try their exclusive drinks CBD Iced Tea and Teapigs CBD, along with specialty coffees and nutritious eats.
New bubble tea house Mother Pearl has an exquisite selection, including fully vegan Po Mylk Tea and Coconut Matcha – as well as the exclusive Yuen Yeung 2.0 and Jasmine Pearl – to drink both hot and cold. Their pastries and snacks run the gamut from a Spinach and Lentil Empanada to a Smoked Pepper Cheese Scone, and from a Chewy Triple Choco Cookie to a Vegan Croissant.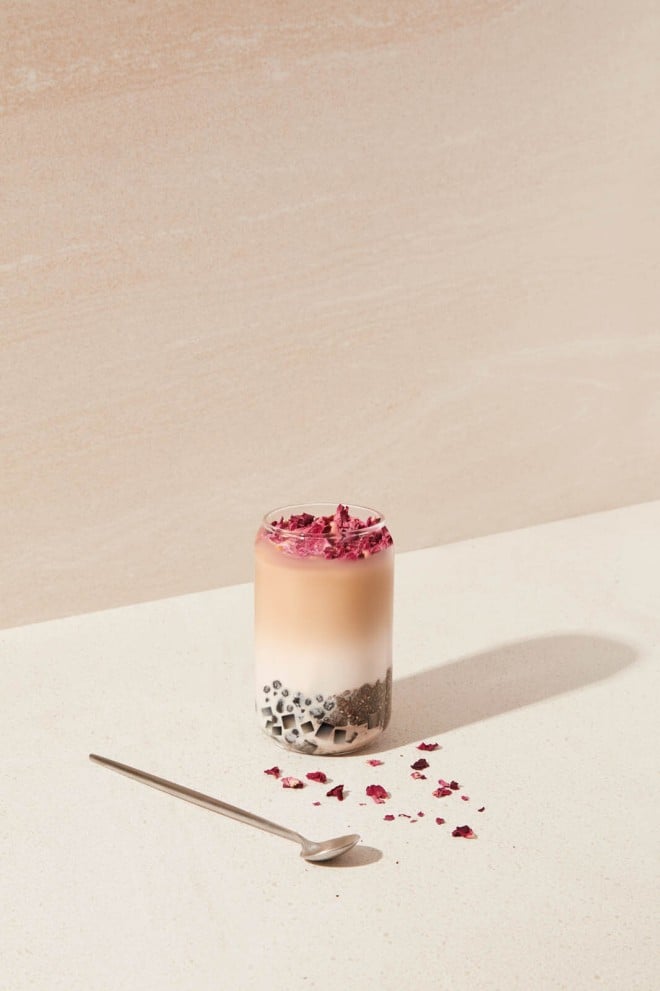 Who could pass up finger-licking favourites? Among the exclusives at Tong Chong Street Market are the famous deep-fried chicken wings from Chicken Wings Mountain, infused with an Earl Grey tea flavour. Or select from the black truffle or salted egg yolk chicken wings, paired with an Iced Peach Tea or Green Tea with Orange.
Diners can also grab a bagel from artisan bakery Brickery Bread. Their authentic bagels come with a choice of toppings, but without excess fat, additives or sugar. Takeaway options include their luscious home-made Cream Cheese Spread.
While the good times roll at the market from early each day until 3pm, you can also enjoy your favourites at home.
Le Cha, a locally founded pastry brand, incorporates tea into its packaged sweets and treats, focusing on the marriage between Eastern and Western flavours. With any of their specialties, be it Matcha Roll Cake or Hojicha Roll Cake, there are delicate tea flavours infused into a light, airy sponge cake.
Do you prefer loose leaf or teabag? Health food brand Skywow offers market goers a choice. Their specialty organic teas, or delicious juices, add a nutrient-packed beverage selection to your home fridge or pantry.
Stop by All about Grounding's market stall from 7 – 16 April for organic and herbal drinks, aromatherapy oils, and other offerings. From 19 – 30 April, Handmadeship are offering their products with charming design concepts that rekindle childhood memories of growing up in Hong Kong.
While there's much that is new about the Tong Chong Street Market, what remains unchanged is a commitment to promoting sustainability. Utensil rental services are available to help reduce waste from single-use cups and tableware, or enjoy a HK$5 discount for using your own cup.

This content has been created under the direction of an advertiser. It contains no editorial input or review from the South China Morning Post (SCMP), nor does it reflect the position of, or the editorial standards used by, the SCMP. The advertiser has paid for and approved the content.