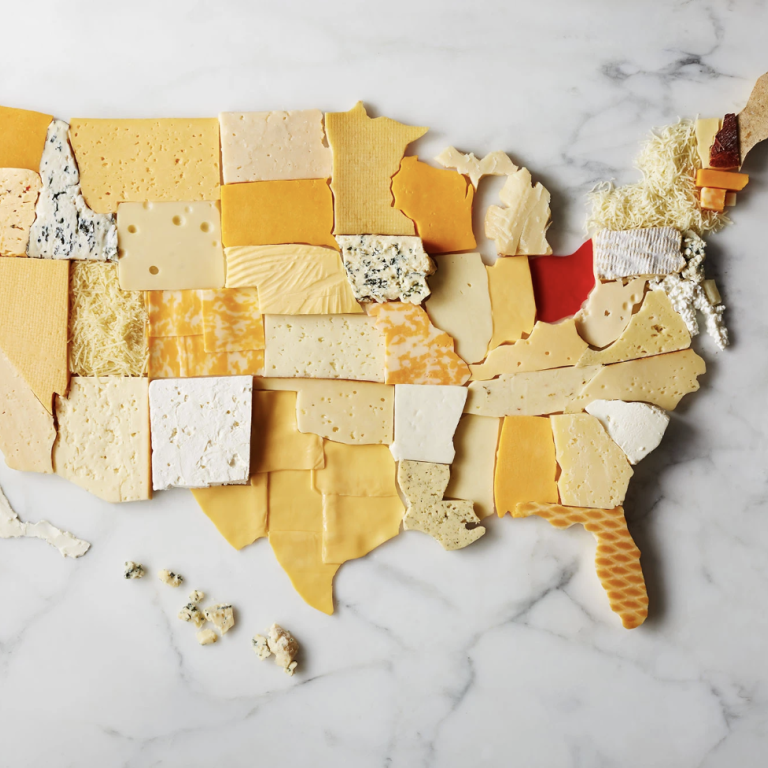 Paid Post:
US Dairy Export Council
[Sponsored Article]
Foodies are in for a culinary treat this month when you can experience outstanding USA cheeses from the quintessential to the sublime at a
digital pop-up store
.
Uniquely American cheese culture
Possibly everything you think you know about USA cheese is wrong. Aside from the standard supermarket offerings, cheeses from the land of plenty can absolutely compare with their European counterparts.
With a history that dates back to the 1600s, superb craftsmanship, a smorgasbord of choices and versatility, USA cheeses shine on the global stage, winning numerous awards and competitions.
There's no better time than now to go on a digital journey throughout the USA, based on the traditional 1950s diner restaurants, to experience this unique American cheese culture.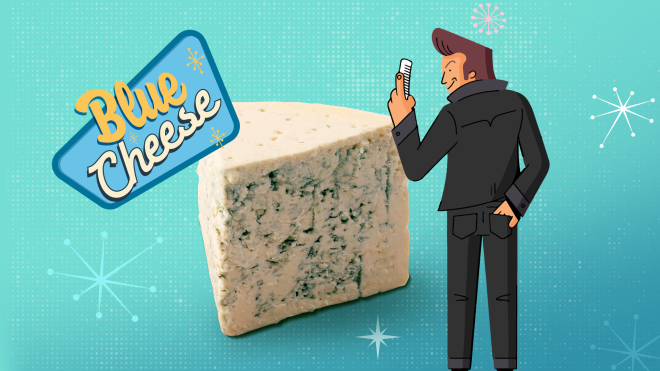 A fan of the iconic jukebox? Check out
the digital cheese jukebox
in the pop-up store presented by the U.S. Dairy Export Council (USDEC), an innovation pioneer in the world of cheese.  Select your favourite records featuring different USA cheeses, with each paired with one character.  Learn fun facts in an interactive way that will pique your interest and enhance your knowledge.
Now that your appetite has been whetted,
watch the recipe videos
of classic dishes and original contemporary creations of your selected cheeses.  There's a full array to choose from that will make you the next top chef.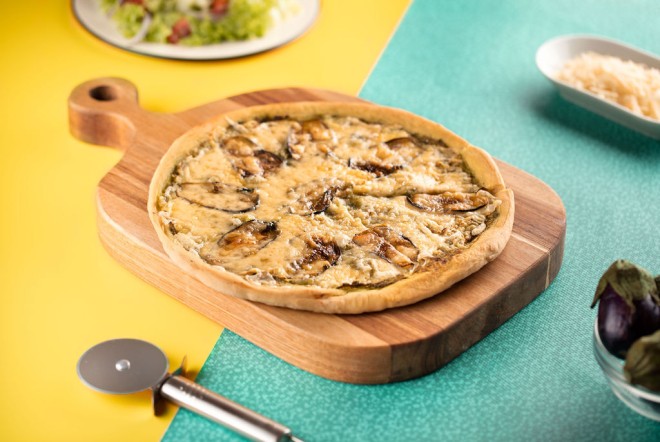 And to expand your experience, click the button that will take you to the USA Cheese Guild Instagram profile to filter and read highlighted stories. Tag the account and share them with fellow foodies.
Last but not least, get the cheeses that you desire and enjoy.  Click the
Store Locator
for a list of all USA Cheeses retailers in Hong Kong.  Bon appétit!
Over four centuries of expertise
To appreciate USA cheeses to the fullness, it's worthwhile knowing that American cheesemakers have been honing the culinary art since the 1600s when the first settlers arrived from Europe. In addition to cheese, some brought dairy cows in hopes of continuing their dairy farming traditions. Soon, they started cultivating grains to help sustain themselves and their farm animals throughout the long, cold winters, leading to a surplus of fresh milk from their dairy cattle and the birth of a cheese-making tradition.
Fast forward four centuries and the USA alone produces a quarter of the world's cheese output in mostly extensive, state-of-the-art facilities.  A single facility can make more cheese than New Zealand in one year.
With specialty cheeses all the rage, hundreds of artisans across the country craft some of the world's best artisanal cheeses sought after by gourmands. Take, for example, the world-renowned cheesemaker Rogue Creamery.  Its Rogue River Blue was crowned World Champion Cheese at the 2019 World Cheese Awards in Bergamo, Italy.  As the first American recipient of this honor, it shows how USA cheeses stack up against its international counterparts.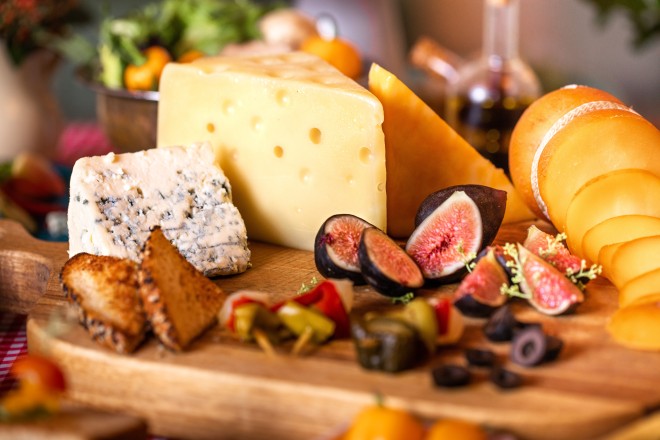 Variety is the spice of life
Variety is the spice of life, but variety is also the spice of food. And that applies to USA cheeses as the country produces a mind-boggling assortment of over 1,000 types that are inspired by global cultures and the entrepreneurial spirit of American innovation.
The largest producer of cheddar and mozzarella in the world, the USA also makes about a third of all the parmesan produced globally every year.
Cheese lovers worth their salt would already have stocked a supply of the quintessential American Originals.  The soft, creamy and mild Cream Cheese is a famous ingredient for cheesecakes and endless dishes. Another Original is the Monterey Jack Cheese invented in 1882 by dairy owner David Jacks of Monterey in California.  The Pepper Jack derived from Monterey Jack is spiced up in a wide range of heat, while the Colby Jack combines white Monterey Jack cheese with yellow Colby cheese.
And not to mention a selection of Baby Swiss, Lacy Swiss and Blind Swiss that are spins on the Swiss Emmentaler. Made with whole milk for a sweeter, richer and creamier character, the Lacy version is distinctive for its delicate and lacy appearance.  At the same time, the Blind one comes without eyes while capturing the flavors produced by the propionic bacteria.
Let's not forget the perennial favourite Brie, that soft, creamy and rich cheese that makes everything it touches taste more delicious.  The USA makes a wide range of unique and amazing Brie cheeses from a variety of milks to double and triple crème variants or even flavored that will take cheese lovers to seventh heaven.
Embark on a culinary adventure of USA cheeses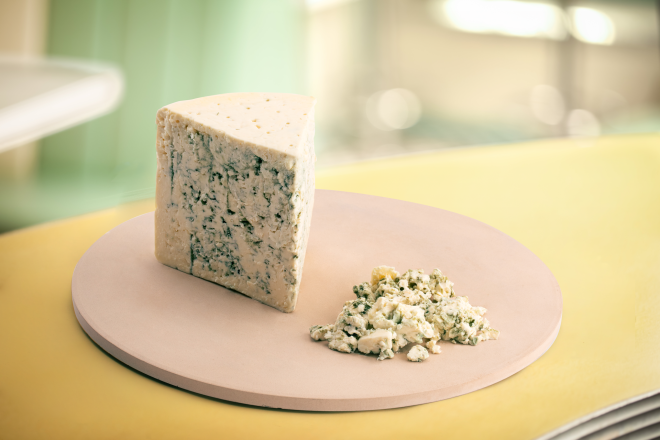 Whether you enjoy cheese on its own or prefer to incorporate it into a wide variety of dishes from appetizers to desserts, choose from the unparalleled array of USA cheeses to make your dish extraordinary. There's a cheese to suit every chef's or home cook's needs. And, like fine wine, they tantalise every aspect of the palate. 
So, make it a point to visit the USDEC's digital pop-up store as often as you like from now until December 9.