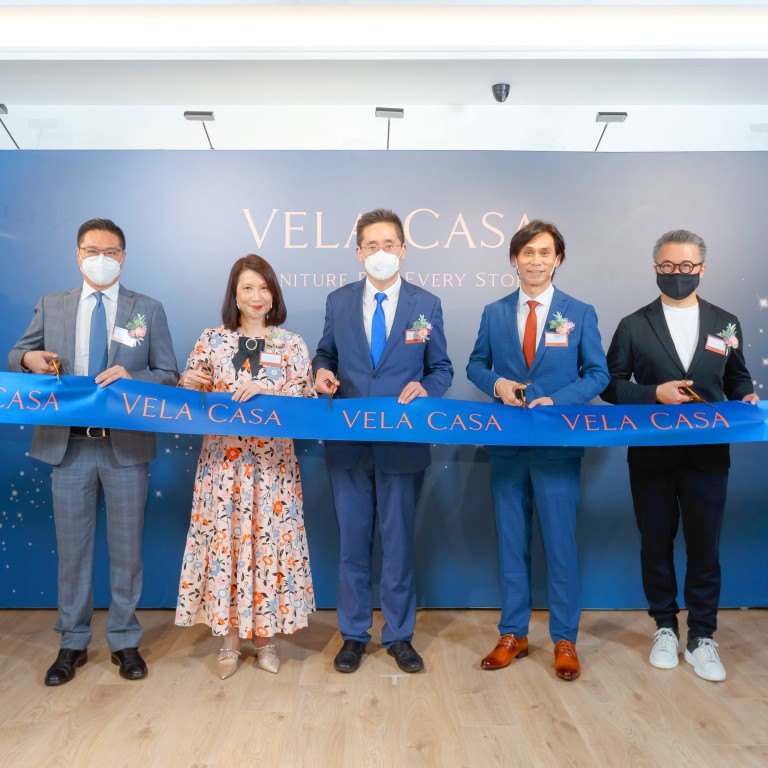 VELA CASA showcases charismatic, art-level European designer brand furniture
VELA CASA's design-oriented upholstered furniture from Europe is in a singular category: the contemporary, visually poetic pieces represent the artistic expressions of creative designers, meticulously crafted to let individuals experience their impeccable quality and deluxe comfort.
[Sponsored Article]
Step into VELA CASA's newly-opened 3,000-square-feet showroom and brace yourself for the immersion into a symphony of exceptional colours, textures, proportions, and shapes and forms.
"VELA CASA is a brand. It represents the design visions and innovations of a select group of European furniture designers," says Jane Tong, Managing Director.
The brand's philosophy is embodied in the form of an acronym. 'V' is vivido (Italian for vivid), describing unforgettable furniture, bringing to mind love at first sight. 'E' is elegante (elegance), denoting understated chicness and timeless style. 'L' is lusso (luxury), which signifies furniture beyond its conventional function. And 'A' is for 'artistico' (artistic), the unique appeal of creative furniture by great designers.
"Because a culture of visiting museums and art exhibitions has emerged in Hong Kong, we have designed VELA CASA store in a way that encourages people to explore the European-made furniture's unique designs, innovations and creativity and lets the pieces tell their stories," she notes.
Top-quality European-crafted designer furniture is more than what meets the eye. From the artistic perspective, behind each brand and its designs are fascinating history and unique tales, says Kelvin Ng, Founder of VELA CASA. "Individual clients may find the brands' stories and design visions resonate with them."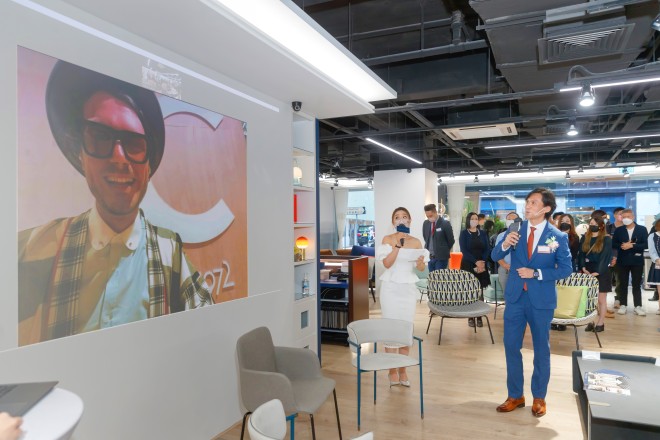 For instance, Arflex in Italy, whose pieces are exclusively retailed in Hong Kong by VELA CASA, is known to many as a successful symbiosis between eminent independent designers and the brand's innovative craftsmen. However, few are aware of its beginning. "The brand was founded in 1947 by engineers at renowned tyre-maker Pirelli. They invented special elastic belts for support and high-density rubber foam for padding, initially for car seats. Later when designers used the materials for furniture, contributing to the final products' comfort and slim appearances unequalled at the time, they revolutionised the furniture sector," Ng notes. "To this day, Arflex has continued to be synonymous with innovative design approach and exploration of cutting-edge technologies and materials."
Iconic designs have been crafted by Arflex. They include the award-winning "Lady Armchair" by Marco Zanuso, which received the first prize in the 1951 Milan Triennale.
Apart from Arflex, VELA CASA exclusively retails products by Cierre in Hong Kong. Cierre's distinctive character lies in its uncompromising quality of materials, primarily genuine leather, and craftsmanship as well as design innovation. "Cierre's product research and development are cutting-edge," says Ng, while showcasing a latest design by Gianmaria Conficconi, grandson of Romano Conficconi who founded the prestigious brand in 1972. "The design is elegant and practical. The leather is unconventionally thick but offers a unique tactile sensation. It's exceptionally soft to the touch. The sofa also features adjustable backrests and armrests for supreme comfort."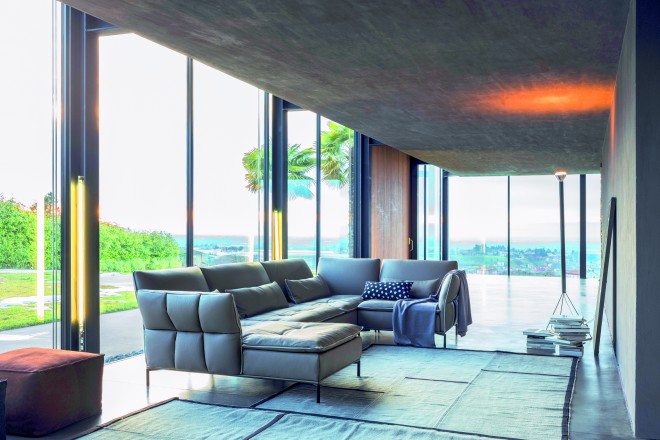 While many of Cierre's designs are of grand scale, the brand has pieces particularly suited for the typical Asian physique. "The brand's sofas are upholstered in leather available in a rich palette and a diverse variety of surface treatments and textures. Some are rather avant garde," he notes.
Many upscale European designer furniture brands are family-owned operations and tend to take their time in identifying the ideal retail partners, who share their visions and philosophy and understand their culture. "When the brands cultivate business relationships with their retail partners, they aim for long-term commitment," Ng says, sharing his experiences with Cierre and Arflex. "We first met Stefano Conficconi, current CEO of Cierre and a son of the brand's founder in 2004, and found we got along well because of our shared vision. We opened the dedicated brand retail store for Cierre in 2006."
"As for Arflex, its CEO for the Asian region had spent several years observing how we marketed Cierre before we were formally introduced. He could sense our passion for European-made designer brand furniture. We became the sole retail partner for Arflex in Hong Kong in 2021," he recounts.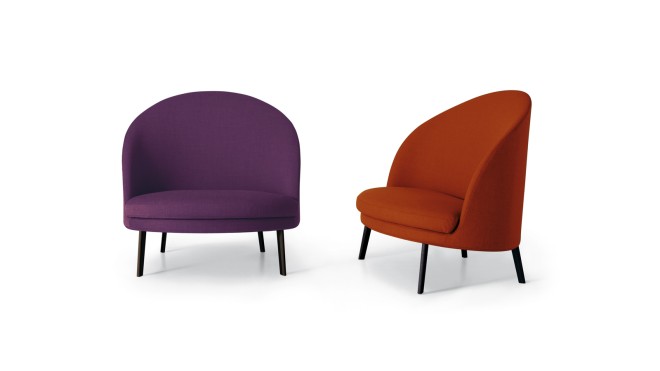 While the main clientele of VELA CASA are individuals living in houses or spacious apartments, the brand stocks a diverse range of deluxe products that meet the practical needs of those living in apartments of varying sizes. "We have noticed the transformation of Hong Kong's housing market. Many who live in relatively smaller places are lifestyle-conscious and have high standards," Tong says. "As industry veterans, we understand the practical issues. We collaborate with interior designers closely to ensure the furniture fits seamlessly in the tailor-made configurations and colour schemes of individual apartments."
Exceptional products are complemented with top-notch services, including special treatment for surface protection. "We also have a team of professionals who provide on-site servicing and specialist moving service for deluxe sofas. For the relocation of some pieces with mechanical parts, we have specialists who go to inspect the products before moving and then coordinate the warranties," Tong says.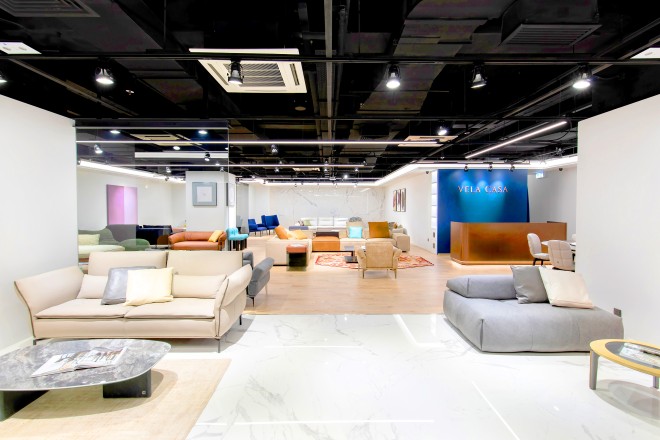 Keeping its pulse on the emerging needs of the local luxury furnishings market, VELA CASA plans to introduce other European designer furniture brands, including wooden pieces, and a curated collection of designer lights and art pieces. 
Helping clients find the perfect luxury furniture is not unlike matchmaking. "We want our designer furniture to be the highlight in clients' living spaces, as the embodiment of contemporary European culture, style and taste," Tong says. "More importantly, the furniture will become part of our clients' stories and their memories of significant moments."
VELA CASA Showroom:
Shop 5 - 8, G/F., Dominion Centre, 43-59 Queen's Road East, Wan Chai, Hong Kong
Tel: 2274 5660

This content has been created under the direction of an advertiser. It contains no editorial input or review from the South China Morning Post (SCMP), nor does it reflect the position of, or the editorial standards used by, the SCMP. The advertiser has paid for and approved the content.