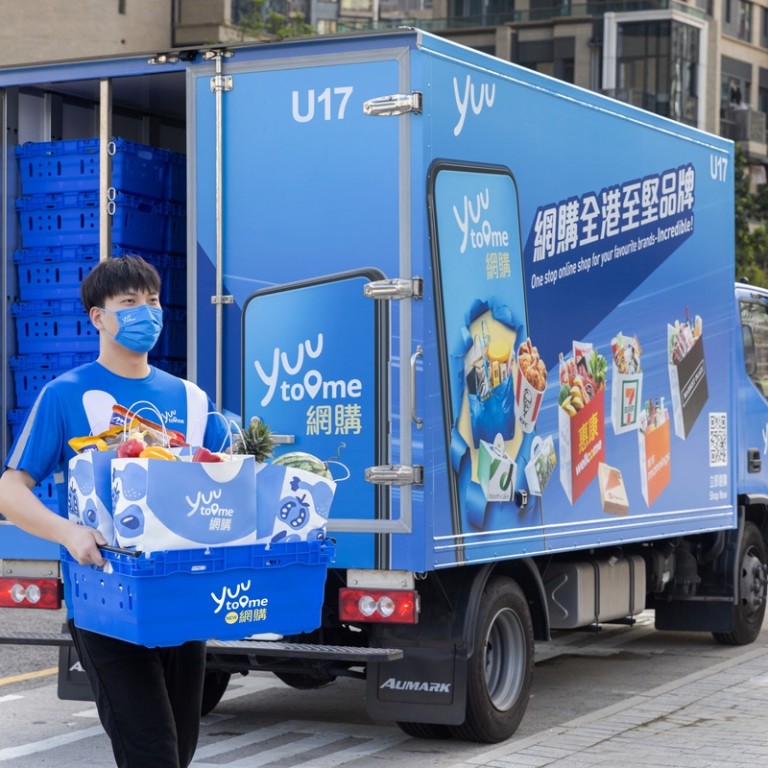 yuu to me - a fresh take on Hong Kong's online shopping experience
DFI Retail Group marks new milestone in digital transformation journey with new e-commerce platform yuu to me
yuu to me brings Wellcome, Market Place, Mannings and 7-Eleven directly to Hong Kongers' doors, with freshness they can trust
[Sponsored Article]
Hong Kong's biggest rewards club yuu has just announced its most important upgrade to date – yuu to me. 
Four million members can now enjoy speedy delivery of fresh produce, groceries, and daily essentials from Wellcome, Market Place, Mannings and 7-Eleven via the new yuu to me online shopping platform, and earn instant rewards.
When we
first wrote about the launch of yuu in 2020
, it was then set to become Hong Kong's most powerful rewards app, bringing everything under one digital roof. Looking at the new upgrade, it appears that it has kept its promise.
DFI Retail Group, the leading pan-Asian retailer behind Hong Kong's household names such as Market Place and Mannings – has upped the ante by launching yuu to me, the new one-stop platform on the all-inclusive app. 
Over 30,000 items (with more coming online) from Hong Kong's most trusted brands can now be ordered quickly and easily at Hong Kongers' fingertips. 
Explaining the importance of the online shopping platform, Johnny Wong, CEO of DFI Digital, said, "Our research shows that 'Trusted Brands', 'Freshness' and 'Convenience' are the top three reasons to shop online. In order to best meet our customers' needs, we will continue to expand the yuuinverse with our trusted partners, and provide the freshest possible items with unprecedented convenience, enabling members to shop whenever and however they want."
Delivering unrivalled quality, choice and rewards 
Need fresh produce, groceries, ready-to-eat foods, household and anti-epidemic supplies? Check out the wide range at Wellcome and Market Place. There are of course also Mannings for health and beauty products, anti-epidemic supplies and 7-Eleven for convenience store favourites.
You can enjoy exceptional value by collecting daily coupons and exclusive online offers from the yuu to me Coupon Centre that will be automatically applied at checkout. For example, spend $200 or more on one of your first orders and receive $200 and free delivery at Wellcome or Market Place, or free delivery and 20 per cent off at 7-Eleven. These yuu to me launch offers are available until 9 June 2022.
 
Freshness Hong Kong can always trust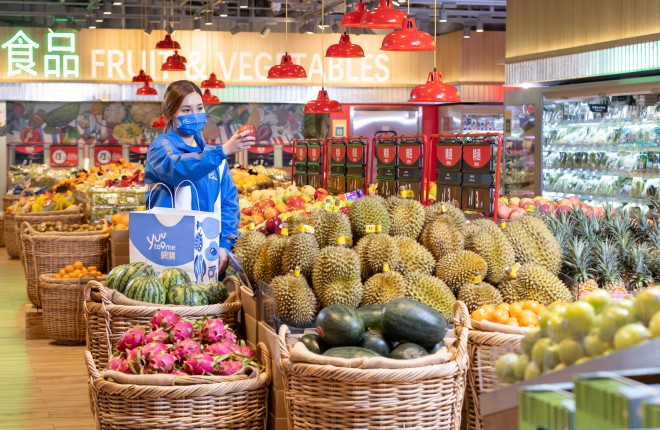 Aside from speedy delivery, you can finally be assured of the freshness of food products like fruit, vegetables, meat, seafood and dairy when you order online via yuu to me. Backed by the Wellcome, Market Place, Mannings and 7-Eleven's most reliable sources and their professional logistics team that have been serving Hong Kong for decades, yuu to me offers the same quality and freshness that customers have always trusted, enabling you to eat better and healthier.
One shop and one drop service offers extra convenience
Even better, when you order from Wellcome, Market Place and Mannings on yuu to me, you will get them delivered in one go as the platform will automatically combine the orders. You will also earn yuu points upon successful delivery.
Get super-fast delivery within the hour from O2O shops
Got some last-minute needs or cravings? yuu to me got you covered with a rapid one-hour delivery option from over 150 strategically located hybrid O2O (offline to online) Wellcome, Market Place and 7-Eleven shops for orders of 15 items or less in select areas. 
Choose from various categories ranging from fresh produce, frozen foods and dairy products to snacks and beverages and get them delivered pronto. Apart from meeting the needs of our fast-paced lifestyle, the O2O one-hour delivery service also helps us do our bit to protect the environment. It generates the least carbon emissions since the deliveries are dispatched from the closest O2O shops to ensure the shortest travelling distances possible.
Adding to the O2O experience, Wong said, "The launch of yuu to me marks an important milestone in DFI Retail Group's digital transformation journey, as we continue to enhance our O2O experience in different areas."
Supporting the less fortunate
At the same, you can feel good knowing that you can donate the points you have earned on yuu to Foodlink and Helping Hand through the Share Points function on the yuu app. Since launching in 2020, DFI Retail Group and yuu members have together donated over 650 million yuu points to these two non-profits, offering much-needed support to underprivileged families. 
An expanding yuuniverse
Last but not least, you can order popular homeware and ready-to-eat foods from IKEA, KFC, Pizza Hut, Maxim's Cakes and Arome Bakery through the all-inclusive app that is directly connected with their e-commerce platforms. Now you can sit back, relax, and let yuu to me deliver everything you need within one hour to one day. If you are not a yuu member yet, simply download the app and be on your way to enjoy all the services and rewards.
 

This content has been created under the direction of an advertiser. It contains no editorial input or review from the South China Morning Post (SCMP), nor does it reflect the position of, or the editorial standards used by, the SCMP. The advertiser has paid for and approved the content.