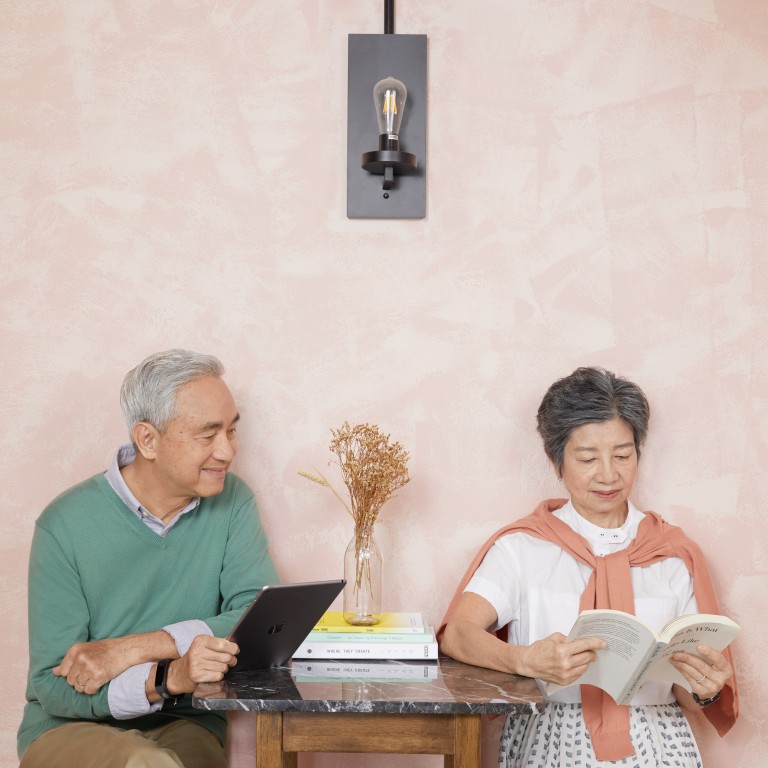 A degree at the forefront of Asia's ageing demographic
Paid Post:
Nanyang Technological University
[Sponsored Article]
The key to a rewarding career that will "future-proof" your employment prospects is not only to follow your passion, but to build a skillset that will meet society's needs. 
Nowhere will professional expertise be more in demand than in services for the ageing population.
People are living longer at a rate unprecedented in human history, and the World Health Organisation projects that by 2050, the world's population aged 60 years and older will total 2 billion.
The number of those living in Asia is expected to reach 1.3 billion, far outpacing the rest of the world. Particularly in a region where aged care has typically been provided by family members in the past, this shifting population demographic presents governments and service provides with a complex set of challenges. It also opens up unprecedented opportunities for innovative and integrated approaches to enhance quality of life for older people.
Nanyang Technological University, Singapore (NTU) equips those interested in a career in aged care with a diverse and relevant set of skillsets. Its Master of Science in Applied Gerontology is uniquely designed to position passionate professionals at the forefront of innovation for the ageing population, and it comes with the branding of one of the most prestigious research and teaching institutions in Asia.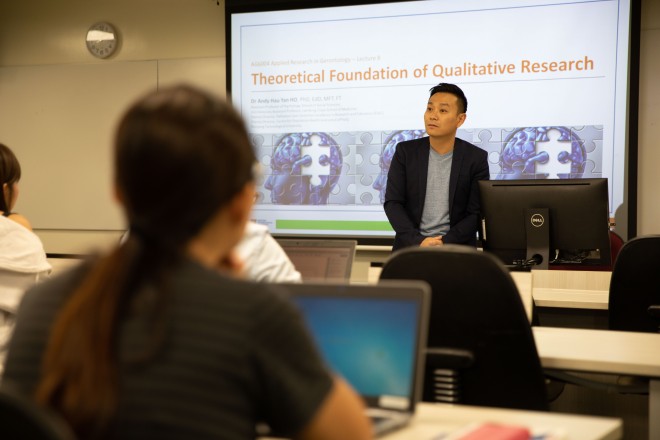 In the recently published 2020 Quacquarelli Symonds (QS) World University Rankings, a prestigious annual rating system read by educational institutions and governments, NTU was placed first in Asia, and 11th in the world. In the Times Higher Education (THE) University Rankings released in 2019, NTU was placed in 6th position in Asia. This puts NTU in the league of esteemed institutions globally such as MIT, Stanford University, Harvard University, and the University of Oxford. 
Reputation matters in a competitive job market as employers - especially multinational corporations – increasingly use university rankings to source their preferred graduates. 
NTU's track record of innovation and strong ties to industry would also be favourably viewed on a graduate's CV. Among its prestigious partnerships, NTU's medical school, the Lee Kong Chian School of Medicine, is set up jointly with Imperial College, London.
Further, NTU's lush, green main campus in the western part of Singapore is frequently listed as one of most beautiful university campuses in the world. From The School of Art, Design and Media with its signature grass roof, to the sculptural cluster of cornerless rooms that make up the Learning Hub, its striking contemporary buildings have been created by a collective of prominent architects. 
A cosmopolitan international university, NTU has more than 100 nationalities on its campus, with more than 300 academic partners. Its diverse and inclusive cohort of students come from different academic and professional backgrounds, with varied life experiences. 
The Master of Science in Applied Gerontology programme brings together leading faculty and researchers from different schools, along with thriving ageing research centres at NTU and top practitioners from industry, to give students a holistic, up-to-date and interdisciplinary learning experience.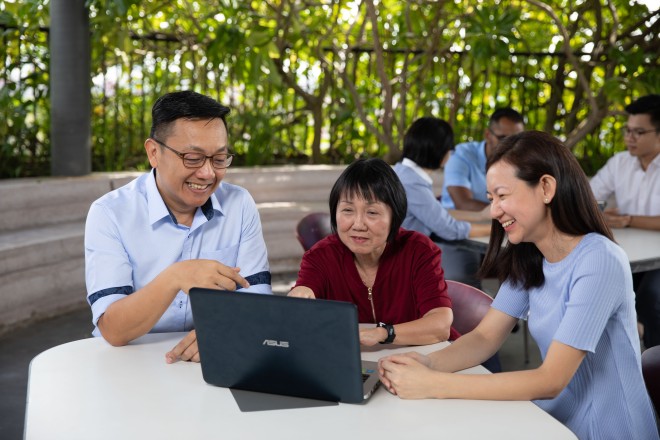 With a teaching method focused on outcomes – combining team-based, experiential and case based approaches, to traditional lectures - students will graduate with in-depth knowledge, skills and practical experience to work with older people, develop leadership, design policies, and innovate and enhance care services for an ageing population. They will be well-positioned to address the key issues around ageing, and can look forward to productive and fulfilling careers in healthcare, government agencies, social service, and voluntary welfare organisations. 
A number of distinctive features make this programme unique. It's tailored to career goals and interests, so students can choose their preferred pathway – be it Leadership and Policy Engagement, or Clinical Practice and Care Management. Its interdisciplinary and innovative courses have an Asian focus, taught by distinguished faculty across different disciplines. Catering to the needs of working adults, flexible study options are offered: classes are held on weekday evenings and on Saturday, and you can graduate in one year (full-time), or take between 18 months and four years (part-time). 
The programme's innovative courses are designed and taught by faculty from the schools of medicine, business, social sciences, communication, arts and humanities, engineering and biological sciences, and researchers at NTU and
practitioners from industry.
Students take 4 core courses on foundational competencies in gerontology, 2 courses in their chosen specialisation to deepen their knowledge and skills, and 4 elective courses which could include a practicum to broaden perspectives on gerontology through supervised placement in partner institutions or settings dealing with older people – such as in hospitals, government agencies or welfare organisations.
Students may also leverage NTU's research network and industry partnerships for advancement towards their own goals. 
 
The Master of Science in Applied Gerontology would suit anyone who has a passion to learn and a desire to work in different areas serving older people, including the care sector, policy making, financial planning, entrepreneurship, the health sector, and more. 
 
Applications are open from December to February for a July 2020 intake.