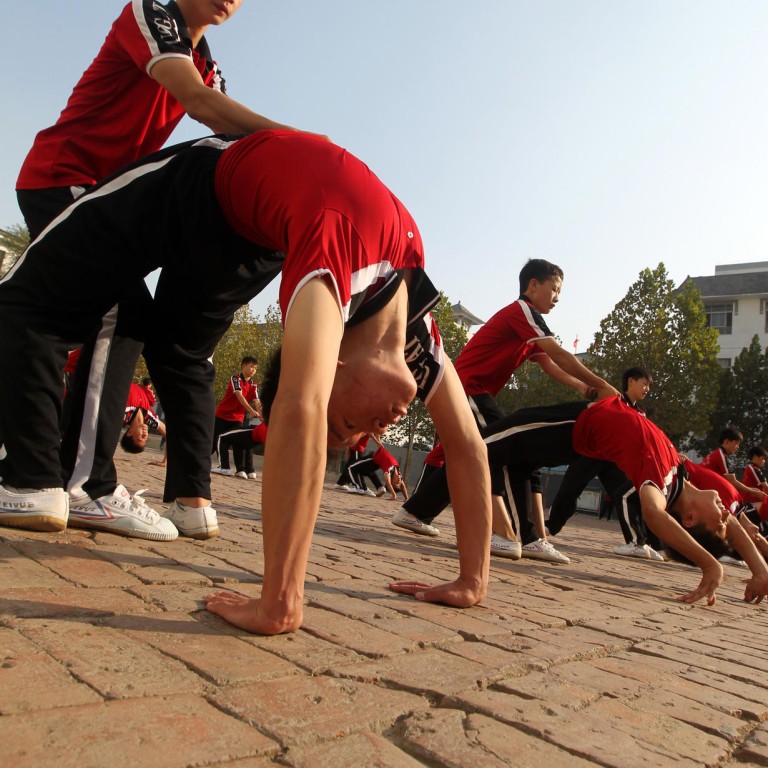 Wushu academies benefit from tremendous surge in interest from far and wide
In Partnership With
Go China-ZHENGZHOU
Just an hour from Zhengzhou, thousands of students in the city of Dengfeng train and study at more than a dozen top wushu academies. Students from all walks of life and different countries choose Dengfeng to study wushu mainly due to the proximity of the Shaolin Temple, the world's most famous martial arts school and Buddhist temple.
Wushu academies in Dengfeng are not just places to learn flying kicks and the horse stance, students take the same academic courses their peers in regular public school take - the different is that wushu academy students must do martial arts training after their homework.
One of the largest wushu academies is the Tagou Wushu Academy, which has more than 30,000 students learning a host of martial arts. At Tagou, students can study traditional kung fu, boxing, wrestling, sanda and even Brazilian jiujitsu. Some students go on to compete in kung fu and other martial arts tournaments, while most go on to compete on the wushu circuit. Wushu is different from traditional kung fu as it is a performance art, not a combat sport. Wushu practitioners memorise complicated and beautiful kung fu forms and then create routines that they perform on mats, similar to gymnastics.
Although all students study a martial art of some kind, not all of them go on to work in that industry. For many students, going to a wushu academy is as much about learning confidence, discipline and integrity as it is about getting a job as a kung fu expert. Graduates from wushu academies are already accustomed to hard work and sacrifice, making them valuable members of any team outside in the working world.
The student body has diversified in the past five to 10 years. Whereas earlier most students came from around Henan province, nowadays students hail from all over the world. Schools have now internationalised their coaching staff as well, and are reaching out to collaborate with similar schools overseas through student and teacher exchange programmes.
The result has been an explosion of wushu practitioners overseas, which may eventually lead to wushu being included in the Olympic Games.
This article appeared in the South China Morning Post print edition as: Students flock to academies