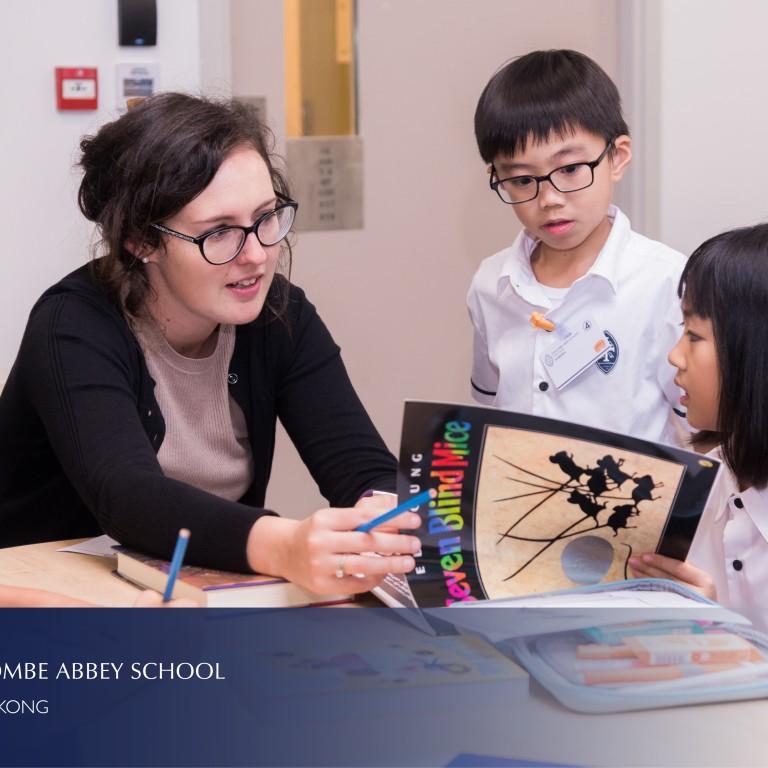 The Benefits of a Well-Rounded Education
Paid Post:
Wycombe Abbey School Hong Kong
[Sponsored Article]
Based on the well-established heritage and academic excellence of Wycombe Abbey School in England, our curriculum is drawn from the British National Curriculum. We emphasize our commitment to a well-rounded education including 14 Primary Subjects. In addition to our core subjects of English, Chinese, and Mathematics, we offer learning outside of the conventional classroom settings - Drama, Music, Art, Science, Physical Education, iSTEAM and a wide range of carefully selected extracurricular enrichment activities to widen our students' curiosity and interests.
Wycombe Abbey School Hong Kong (WASHK) opened its doors on 5th September 2019. The exciting, new co-educational school offers a quintessentially British independent education for primary aged children. With state-of-the-art facilities and resources, WASHK provides a unique variety of educational and extracurricular activities to offer an outstanding primary school experience. Highlighted by the modern facilities and themed specialists classrooms at Wycombe Abbey School Hong Kong, students have the opportunity to experience an inspiring choice of different activities, from individual and team sports to Creative Arts, Music, Chess, Cookery, Drama, Dance, iSTEAM and much more, in an exciting range of teams, clubs, and societies. 
What are the benefits of a well-rounded education?
The Ability to Analyze and Enquire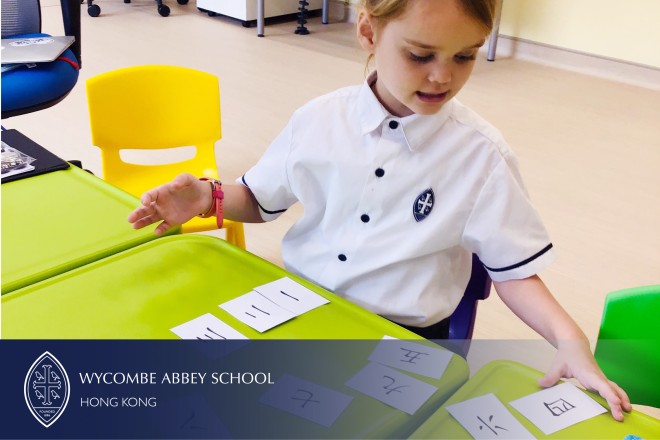 English, Chinese, and Mathematics are all part of the core curriculum at Wycombe Abbey School Hong Kong. An equal balance of 7 lessons of English, Chinese, and Mathematics are taught each week. The importance of bilingualism is stressed at WASHK, as both English and Chinese language learning are an integral part of the daily class schedule. 
The English curriculum begins with a phonetic approach to writing. As children progress, mechanical reading quickly develops into advanced comprehension, through creative writing and practicing oral skills. For Chinese, Putonghua is the medium of instruction. The school offers curriculum streams for both Native and Non-Native Speaking groups, and differentiation within classes to provide an immersive environment promoting Chinese culture. 
Mathematics is another core subject at WASHK. The aim is to assist students to become highly numerate and confident with numbers, with a sound grounding in core facts. Students are encouraged to reason and explore the problem-solving diversity of mathematics, and have a firm, working knowledge of bonds and multiplication tables. 
Creativity and Innovation in Leadership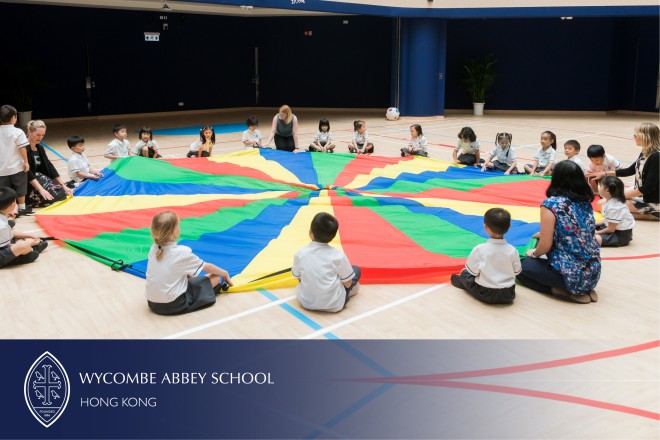 At Wycombe Abbey School Hong Kong, leadership, creativity, and innovation are some of the 'real world' skills that students learn alongside academia. Creative Arts (Music, Art, and Speech and Drama) are specialized subjects that are taught each week at WASHK. 
Music is offered three times per week at WASHK. Students are taught to sing in English and Chinese, while learning the rudiments of reading music. In addition to a dedicated music hall, the school is equipped with numerous rehearsal rooms for individual musical instrument lessons. Students have the option to learn to play the piano, violin, harp and many other instruments as part of the school's extra-curricular activities.
For Art, the school has two well-appointed art studios, including an outdoor art garden, providing students with a stimulating environment in which to learn to learn their artistic skills and explore their creativity. 
Lastly, Speech and Drama is emphasized at WASHK. While children have great fun and enjoy stimulating lessons each week with plays, scripts and costumes, they will ultimately learn to speak and present publicly with confidence, allowing them to be the future leaders of tomorrow.
A Healthy Body means a Healthy Mind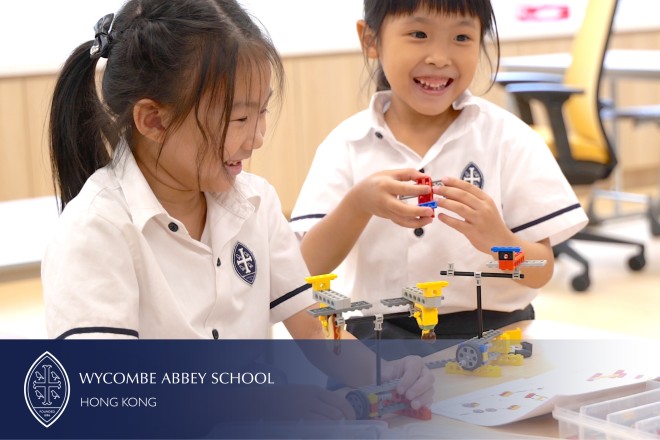 There are many wonderful facilities for Physical Education (PE), Games, and Sports at Wycombe Abbey School Hong Kong, including the highest indoor climbing wall in school in Hong Kong, and a 20,000 square foot rooftop garden currently in development. The PE program is designed to not only develop physical skills, strength, and coordination, but also social development of teamwork and collaboration to achieve success. An abundance of sports related extra-curricular activities, such as basketball, swimming, ballet, and taekwondo are offered weekly, ensuring a well-rounded variety of recreational exercise to all students.  
The significance of preparing children for their working adult lives as they interact with technology is stressed at Wycombe Abbey School Hong Kong. There are three dedicated classrooms to iSTEAM, which is the school's unique incorporation of teaching Information Communications Technology (ICT) and STEAM as a discrete subject. Starting at Year 1, children will learn the basics of coding, how to build and fly their own drones, design and construct their own space stations, any many more.  After school activities related to iSTEAM, such as NASA Space Program, Lego Model Building, and RoboCode are offered each week to inspire innovation through interactions with technology.
Students who engage with a broad subject range will develop better life attributes, such as creativity, persistence, and enhanced abilities to communicate and collaborate. A well-balanced education gives students a more positive outlook on learning. At Wycombe Abbey School Hong Kong, students are furnished with experiences that nurture aptitude in critical thinking, problem solving, and teamwork, enabling them to become future global leaders.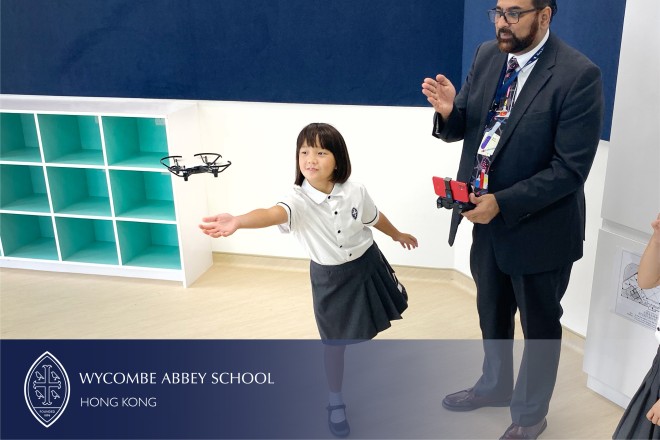 Contact Information:
Wycombe Abbey School Hong Kong
Campus Address: 17 Tin Wan Street, Aberdeen, Hong Kong
Tel: (852) 2129 7100
Email:
[email protected]
Website:
www.was.edu.hk