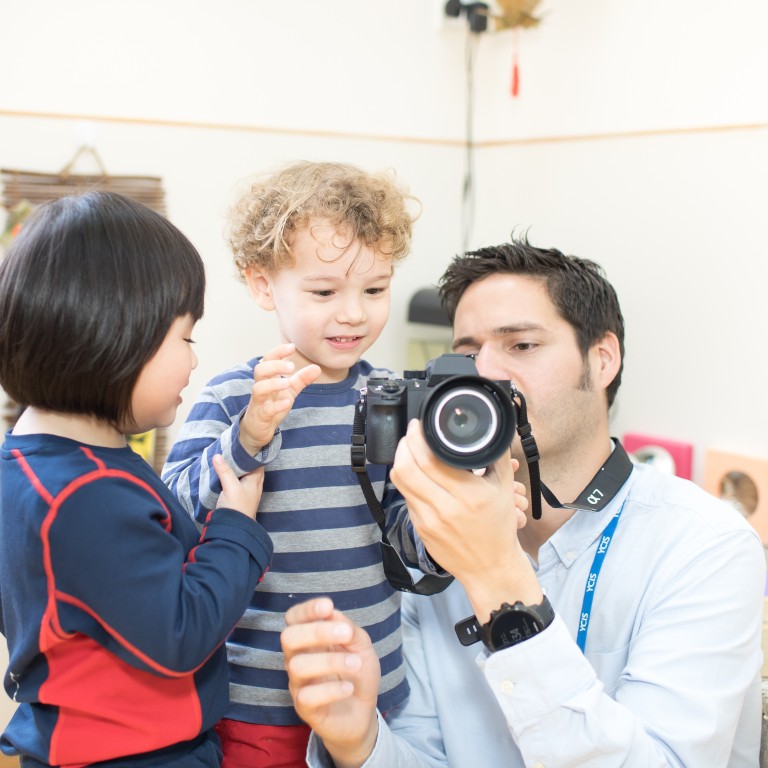 A Child-Centred Approach in the Early Years is Essential for Future Success
The big debate in early childhood education today is the 'push down' of academics, cheating children from play.  Many professionals are concerned about what this means for young children, and for the future of society, as children grow up without the vital learning self-initiated play provides them. 
Paid Post:
Yew Chung International School
[Sponsored Article]
More time for play
In Hong Kong, we tend to over-fill young children's schedules with formal, planned lessons to provide children with more learning.  However, professionals, such as Peter Gray, suggest we must do the opposite.  Supporting and encouraging children's inborn drive to play and explore gives them the most valuable skills in living and learning.  In Give Childhood Back to Children, Gray states, "If we want our offspring to have happy, productive and moral lives, we must allow more time for play, not less."
Much of education in schools today revolves around what teachers, curriculum programmers, board committees and others decide should be taught.  It focuses upon what others deem vital and relevant. Great emphasis is placed on the teaching, while very little thought goes into the actual learning; leaving the student a consumer of education.  It also produces a 'one size fits all' approach to education that ultimately leaves students passive, with little to no control over their own personal growth.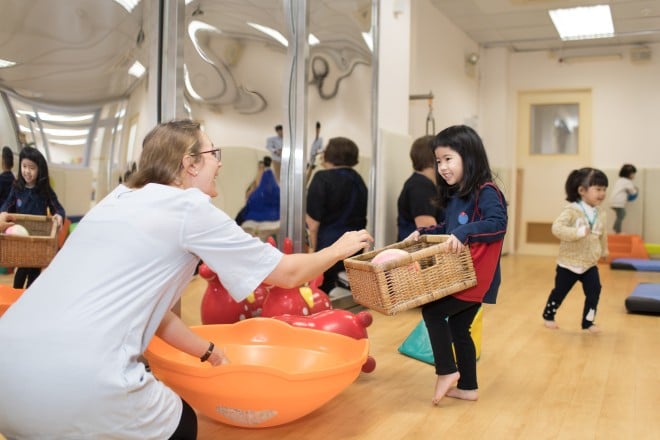 Equip children for the 21st century
The potentially dangerous outcome of a passive, content heavy on rote learning approach to education, is the ill effect on a student's ability to self-regulate and develop intrinsic thinking skills. With the unknown challenges of the 21st century ahead for our children, education should be providing a platform for children to develop the ability to plan, monitor, evaluate and implement a variety of thinking processes that are fundamental towards becoming creative and critical thinkers.
With the enormous amount of information readily available through technology, it is no longer about how much a student can remember, neither is it about the varied information they possess, but rather, it is about what they are able to do with information that will make the difference to their success.
Child-centred learning approach
Yew Chung International School (YCIS) strives to equip students with skills and abilities that will help them meet the challenges and opportunities of the 21st century by providing a child-centred approach to education, taking children beyond any expectations.
A child-centred approach to learning views children as active participants who are capable and competent learners.  Students are provided with educational opportunities to explore, investigate, and seek answers to relevant questions.  It empowers young children to be creative and critical thinkers. Social and emotional skills are also embedded in play.  Social skills, with their cues and rules, are explored and experimented with as they engage with peers and explore cooperation. They investigate their relationships and emotions, giving them time and exposure to develop understanding of social behaviours and norms, as well as insight into their own emotional responses.   In imaginary play, they are free to experiment with familiar and unfamiliar characters' roles. They gain empathy as they explore others' perspectives.  They grow a strong sense of self and belonging as they role play, experimenting with all the knowledge they are gaining socially in their daily lives. They are able to experiment with the unknown, learning to control and understand their impulses and fears. "Play is the work of children," states John Dewey, education reformer.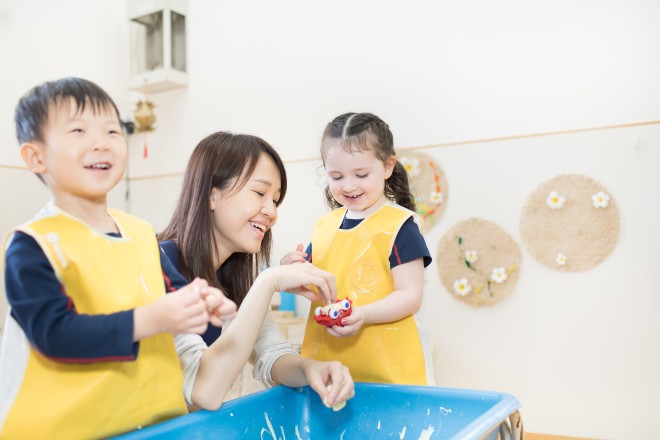 Enhance motivation and desire to learn
As each child actively engages in experiences of high interest to them, it enhances their motivation and intrinsic desire to learn.  This approach to education provides students with the opportunity to learn about themselves, to understand their own thinking, and become a unique member of society. At YCIS, students are encouraged to learn how to learn, ultimately developing in each student the lifelong learner, an astute thinker, and a creative contributor. 
The child-centred approach to education is evident within the YCIS Early Childhood Education (ECE) environments. In the playgrounds small groups of children are seen in a vast variety of activities; from creating their own sculptures with clay, to investigating gravity through the exploration of tubes and balls.  While some students are seen cuddled in a corner with a book, others are seen snuggled close to the teacher intently engaged in reading together. Teachers are often seen sitting on the ground with the students, engaging in conversation, using their knowledge and understanding of that unique student to extend them in a relevant and meaningful way.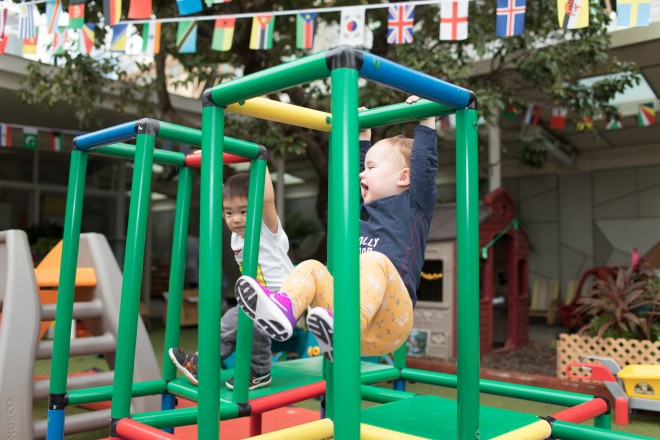 New ECE Campus in Tseung Kwan O
A new journey is about to begin!  YCIS ECE is expanding to Tseung Kwan O from Kowloon Tong with a new campus targeted to open in academic year 2019-20. Situated in a serene corner at Savannah in Tseung Kwan O, the campus, with an area of approximate 20,000 sq.ft, enables children to be children without boundaries. The spacious space, designed to develop confidence and security, gives them opportunities to move and explore. It also strives to create both individual relationships as well as a large, warm and supportive community as a whole.
Key features:
Shadow Cave (Napping space)
Reading Garden
Open Physical Activity Field
Role-play Area
Music Room
Library Area
Creative Studio
Caring about our youngest generation, we are committed to bringing a quality environment with children's health and safety being our top priorities.
Indoor air quality test will be conducted to ensure the requirement set by Environmental Protection Department is adequately met
Furniture reaching international safety standard is used
Air-purifying surface paint awarded with international eco-certificates and HK G-Pass label, which removes germs and purifies harmful pollutants such as formaldehyde and methylbenzene, is delicately selected.
Interested in enrolling your child to the YCIS ECE campus in Tseung Kwan O? Join the info sessions to learn more about YCIS from the school leadership team.
Website: info.ycis-hk.com/ece-tko