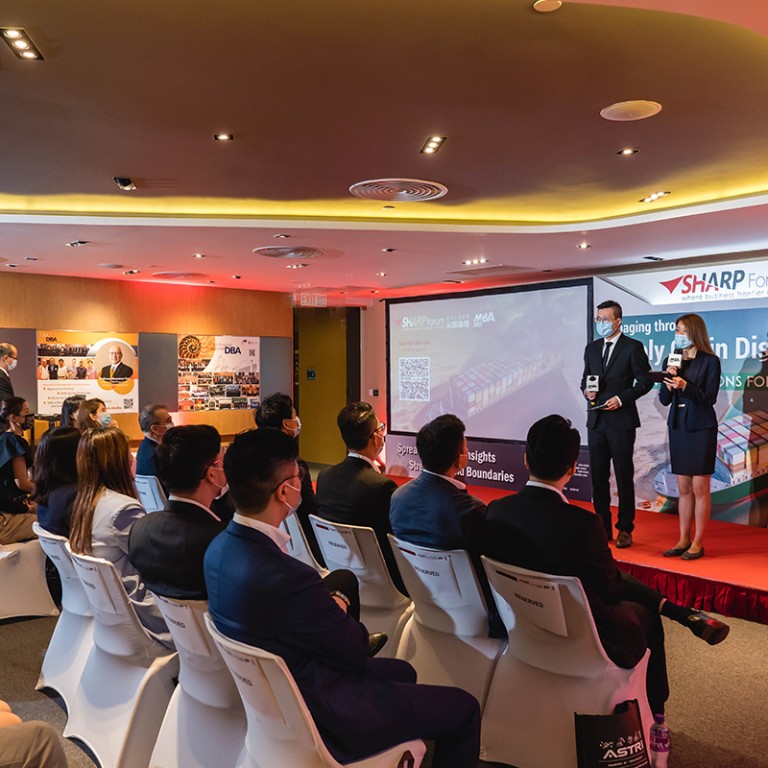 Forum ensures CityU MBA students learn by doing
Paid Post:
City University of Hong Kong
[Sponsored Article] 
 
The big day is fast approaching for a 16-strong team of students taking the MBA programme at City University of Hong Kong's College of Business. 
On May 30 from 7-9pm, after close to eight months planning and preparation, they will be hosting a high-profile online event featuring senior figures connected to the world of fashion. 
Fellow CityU students, along with design professionals, environmentalists and interested members of the public will be able to sign in free on various social media channels to hear invited speakers discuss the topic "From Fashion Conscious to Fashion Conscience", focusing on what the industry must do to build a more sustainable future. 
Pulling everything together has been a major organisational challenge, which was exactly the intention.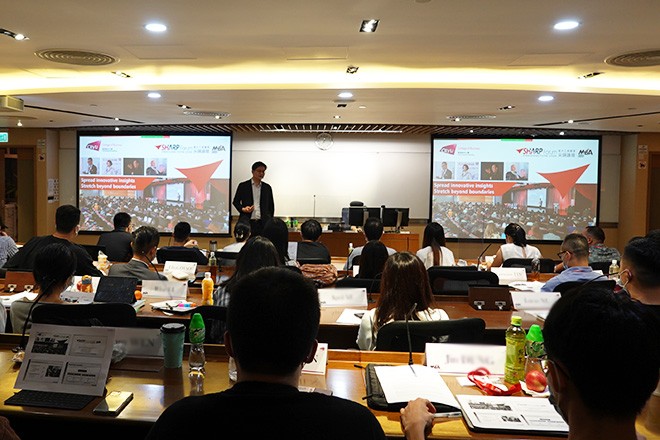 That's because this SHARP Forum, as it's billed, is one of a series of four, with each overseen by a different group within the MBA class. The other three are focusing on sustainable finance, green building and artificial meats. And, as the key element in a compulsory credit-bearing course, each event is specifically intended to provide practical, experiential learning by exposing the students to wide range of issues - some foreseeable, others unexpected - for which solutions must be found.    
 The two MCs on Monday night will be Mirjam Wong, otherwise a regional IT project manager with a leading global cosmetics company, and Adrian Chong, who since last September has been policy manager for an international accountancy association.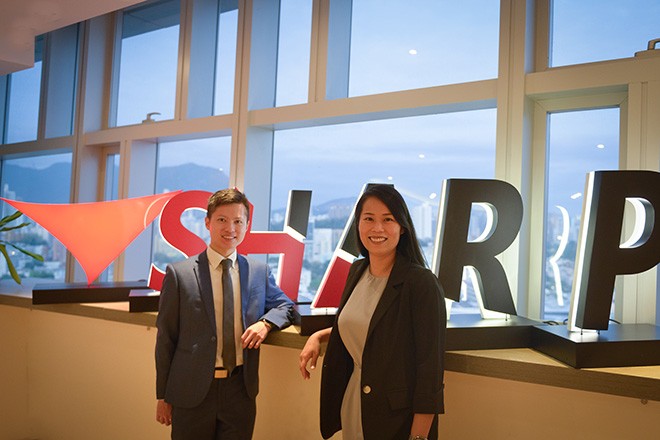 Understandably at this stage, both are feeling a few butterflies. But those should be calmed after the last few rehearsals and technical run-throughs and by knowing they have a strong line-up of speakers, a topical subject, and back-ups just in case of the odd glitch. 
"Even when you plan as well as possible, something will go wrong on the day, especially when technology is involved," says Wong, who also served as the research coordinator. "But you have to be ready to deal with that." 
From the outset, the whole team took ownership of the project. Split into groups of four, they worked on research, development, marketing and operations. They came together to discuss and decide on the main theme, which like others in the series had to be linked to sustainability. They then contacted potential speakers, targeted sponsors, set up advertising and promotion, and sought occasional guidance from faculty members and classmates.  
  
"We identified key people who could give us ideas and suggestions or introduce other speakers," says Chong, who was the team's development coordinator. "That took a lot of research, and we also had to think of suitable attractions, so that C-suite executives would want to take part in our forum."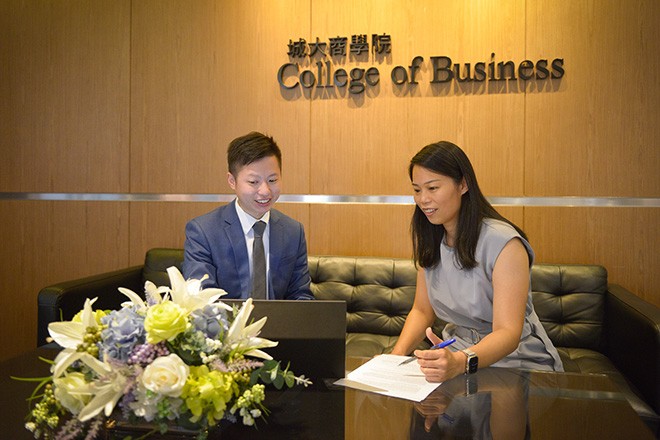 Along the way, all members of the team have learned how to plan, organise, communicate, collaborate and run operations more effectively.  
Of course, they have also gained a much fuller appreciation of what happens in the fashion business and where it needs to improve or, as many would contend, make radical changes.  
It is, for instance, currently ranked as the world's second most polluting industry. Buyers are often at the far end of a globe-spanning supply chain, which defies attempts to achieve net-zero carbon emissions. And both the concept of fast fashion and online convenience entice consumers to keep spending, chase the latest styles and, inevitably, discard more too.  
 "For us, though, the goal of the forum is that people feel hopeful," Wong says. "We don't just want to present problems, but to talk about solutions to be found in the way we pick, produce and maintain our clothes. We want to inform, to show the true costs, why choices matter, and how wrong business practices contribute to a non-sustainable future."
Chong adds that the expert speakers, each of whom will give a presentation before taking part in the panel discussion, can be expected to touch on everything from biodegradable materials and upcycling to on-demand supply chains. They will also discuss new disruptive technologies such as custom-fit 3D body scanning, which helps to minimise over-stocking and wastage, and clothing which can absorb carbon. 
"We hope to show that consumers – and the choices they make - are very much part of the process," he says. "Changes in behaviour and starting to use the available 'tools' makes for a more sustainable lifestyle." 
Working on the project has provided all kinds of opportunities not just to learn by doing, but also to learn by listening and observing.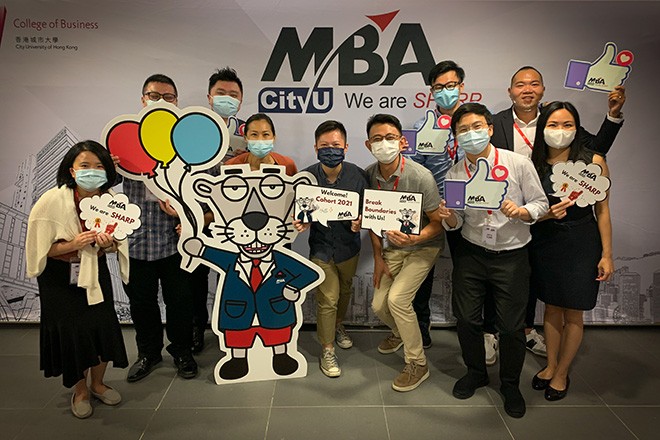 In this respect, one of the big pluses for Wong has been the chance to apply lessons from courses on organisational behaviour and leadership in a "live" setting. She has seen the importance of putting the work first and not letting any signs of relationship conflict get in the way. 
"It is essential to take advantage of all the skillsets within the group and put people in the right place in order to get the project over the line," she says.  
Besides greatly improving his own digital meeting skills, Chong has learned how to manage different stakeholders and to ensure listeners get the intended message.
"When communicating with external partners, you must be straightforward and direct. Choose your words carefully and don't waste their time."   
For working professionals in Hong Kong, who want to accelerate their careers in times of uncertainty, the CityU MBA offers a combination of class-based courses and practical learning with a resilience scholarship to help them achieve their goals. 
Anyone interested in applying can find further information by visiting 
https://go.cityu.hk/h241fm