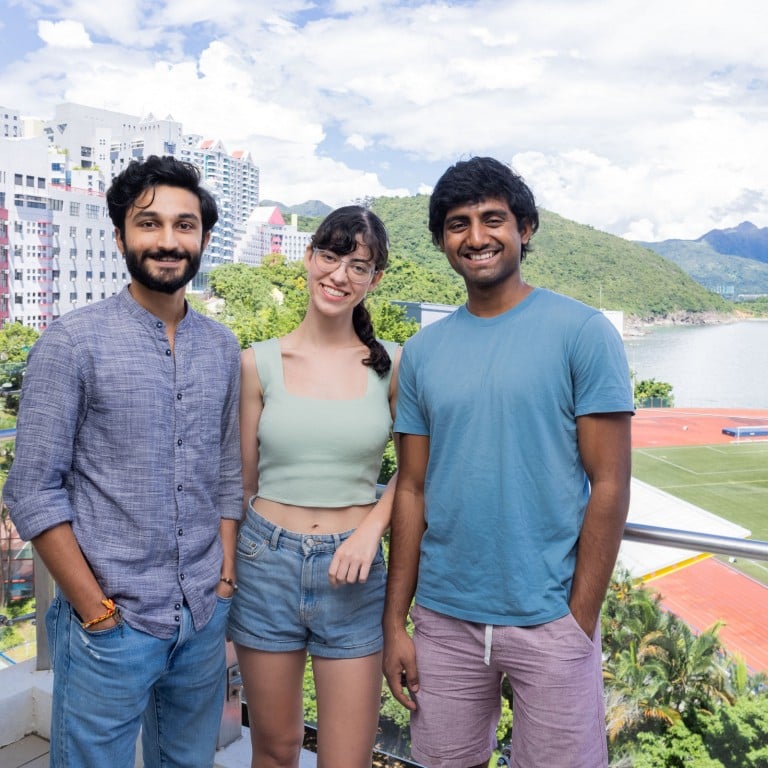 All-round opportunities allow HKUST students to excel
[Sponsored Article]
First-year undergraduates arriving at the Hong Kong University of Science and Technology (HKUST) have already heard about the state-of-the-art facilities, high academic standards and vibrant on-campus community. 
But as they settle in and start to forge their own identities, what they also come to value is the extensive range of opportunities for exchanges, internships and challenging extracurricular activities. Taking advantage of them adds tremendously to the overall university experience, reveals new personal insights, and can help immeasurably when making decisions about a preferred path in life.  
That was certainly the case for Bengi Agcal, who is currently in the final semester of a BEng in Computer Engineering with a minor in Psychological and Behavioral Science. As an IB top scorer in her native Turkey, one of the prime reasons she opted for HKUST was to "explore unknown possibilities". She was also keen to recreate the sense of openness and international friendship she had first felt as a 12-year-old taking part in an English summer camp in the UK. 
"I wanted to get out and see what other people were doing," says Agcal, who more recently completed an exchange at the University of Southern California. "I also wanted to tell them the story of my country and make the best of my life."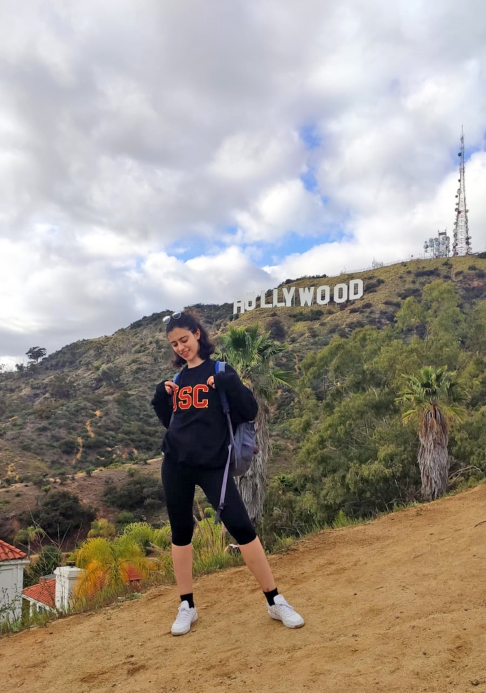 Key to that was to study courses which genuinely interested her, not just those in which her proven talent for maths and physics could guarantee good grades. As a result, her switch of major from Electronic Engineering opened the door to creative pursuits like 3D animation, as well as internships with local firms involved in coding, web development and graphic design. And the minor prompted deeper reflection on complex issues, which led on to some life-changing decisions.   
For instance, Agcal became a vegetarian, started buying clothes from socially responsible companies, and resolved to be less of a perfectionist. 
In part, that shift in attitude was also inspired by her passion for climbing, both in the gym and on the cliffs and mountainsides around Hong Kong. The sport has given her a love of nature and taught invaluable lessons about teamwork, leadership, organisation, and knowing your limits. 
"Climbing is such a hard sport; at first it was very humbling for me," says Agcal, who is now applying for various master's programs in Hong Kong and overseas. "You fail and try again, appreciate the support of others, and learn to see what really matters."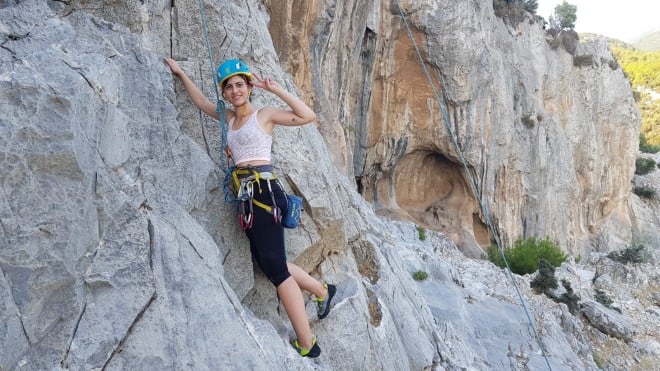 For Vignesh Unnithan, who is just starting an MPhil after completing a four-year BSc in Chemistry, exploring the great outdoors with the university's Yo-hoo club has similarly been an excellent way to build friendships and test himself. He finds that adventurous hikes, camping trips and kayaking excursions serve as a counterpoint to the normal pressures of academic life, while also providing the chance to meet great people, talk through new ideas, and hear different perspectives. 
The next phase of his research work will focus on developing an artificial metallo-enzyme. The ultimate aim is to piece together disparate catalytic capabilities to create a system which is environmentally friendly and can be used on an industrial scale by pharmaceutical and chemical companies.  
"I started the project during my undergraduate studies and want to take it further," says Unnithan, who attended high school in Singapore and was initially attracted to HKUST by the early opportunities to do substantive research. 
He was on the elite International Research Enrichment (IRE) track, which gives top students extra courses, lab time, faculty guidance, and a guaranteed exchange at an overseas university. Participating too in the Undergraduate Research Opportunities Program (UROP) gave him an early taste of the life of a researcher and the chance to do experiments which ventured into the fields of biology and biochemistry.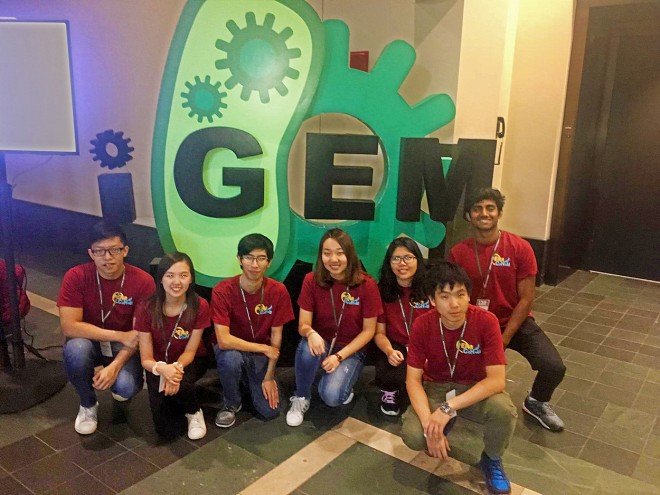 "I always wanted to be a scientist," says Unnithan, whose design for a bacterial system to degrade plastic waste won a gold medal in an international competition in Boston in 2018. "At HKUST, it has been possible to have fun and get a good degree."
Fellow graduate Jaivik Jariwala, who was born in India but grew up in Hong Kong, also found the secret to a successful college career was to seize every opportunity and be endlessly curious. 
That spirit impelled him to opt for a six-month exchange at Vienna University of Business and Economics in 2020 and to embrace the dorm life, language challenges, and chances to travel in Eastern Europe that went with it. "In Vienna, my focus before classes began was solo travelling and to meet as many people as possible. I became far more open-minded and much better at money management."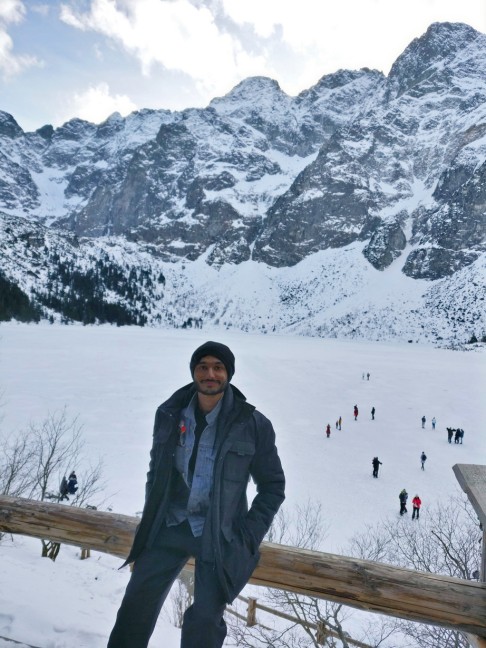 This newly acquired outlook also inspired him to take on the role of project manager for 180 Degrees Consulting, a student society which works closely with NGOs and social enterprises to develop sustainable, tailor-made solutions for a wide range of real-world challenges.
"Time at university is what you make of it," says Jariwala, who completed his BSc in Economics and Finance this summer and is currently doing a six-month internship with leading sportswear brand Puma before finalising his next career move. "Sometimes, you just have to jump in at the deep end."  
-----
If you want the chance to enjoy similar incredible experiences, sign up now for our Virtual Information Day on 25 September. The online fair will offer all the latest updates on HKUST Admissions for 2022, real-time program consultation, virtual taster activities, interactive student sharing sessions, and much more.