HKU Breaks Ground on Tech Landmark, Unveils Upcoming Innotech Projects for "Tomorrow's World"
Paid Post:
The University of Hong Kong
[The content of this article has been produced by our advertising partner.]
The University of Hong Kong (HKU) announced a series of future innovation and technological development plans, that can contribute to developing Hong Kong into an international innovation and technology centre, as outlined in China's 14th Five-Year Plan.
HKU will host 12 institutes dedicated to strategic research with a strong focus on interdisciplinary studies, such as artificial intelligence (AI), big data, smart materials, quantum science and biomedical engineering. It is set to become a hub for innovative thinking, learning, teaching, research and entrepreneurship. 
Speaking at the 111th Anniversary Celebration-cum-Tech Landmark groundbreaking ceremony, Chief Executive of the HKSAR and HKU Chancellor Mr John Lee commended the Tech Landmark project as "a remarkable feat" and reaffirmed the important role of universities in driving HK's development.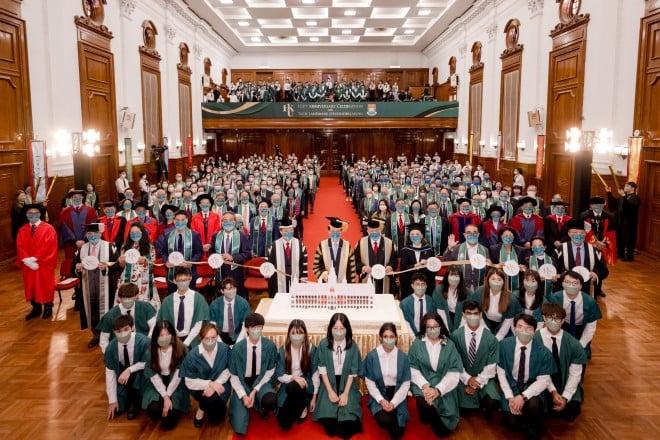 "Our universities share the important mission of nurturing a thriving generation of young people for Hong Kong and our nation. The Government will render our fullest support to the development of our universities, and we look towards our universities in working with us to discharge this important responsibility bestowed upon us," Mr. Lee said. "These new developments [of HKU] will surely help the University position itself at the forefront of developing Hong Kong into an international Innovation and Technology Hub, a role supported by the National 14th Five-Year Plan."
Professor Xiang Zhang, HKU's President and Vice-Chancellor, shared his vision to propel HKU in its global leadership role at the ceremony. He said: "Today, we re-commit ourselves to use our knowledge to serve the people of Hong Kong and mainland China and improve the state of global humanity. The groundbreaking of Tech landmark is preparing us for 'tomorrow's world', to expand understandings on ageing, smart cities, and big data, and apply these to benefit social good."
Bracing to be the world's top institute for InnoTech over the next few years, HKU will be taking its most significant step in this direction with the launch of the Tech Landmark in 2024. Containing a cluster of three buildings at the Main Campus, the Tech Landmark is not only a new milestone for the development of HKU as the University enters its second century, but also a prelude to a series of ambitious projects combining humanities with world-class innovation and technology.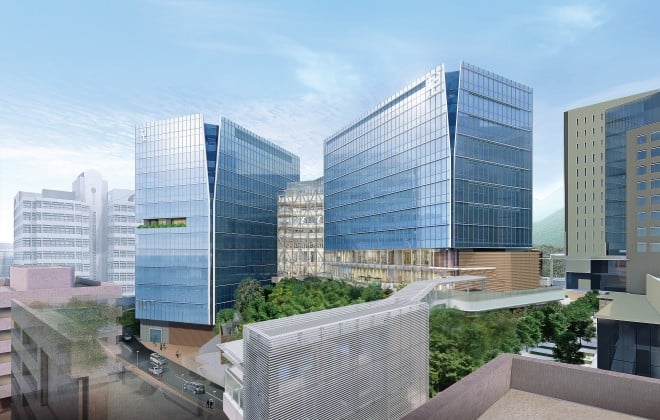 Other upcoming infrastructure projects include the new cluster of buildings in Sassoon Road, the Global Innovation Centre – a World Class Lab for Research & Deep Tech, the sustainable and smart facilities on the Pokfield Campus, the HKU-Shenzhen Campus, a student residence that emphasises whole-person development at Wong Chuk Hang and the High West Development project.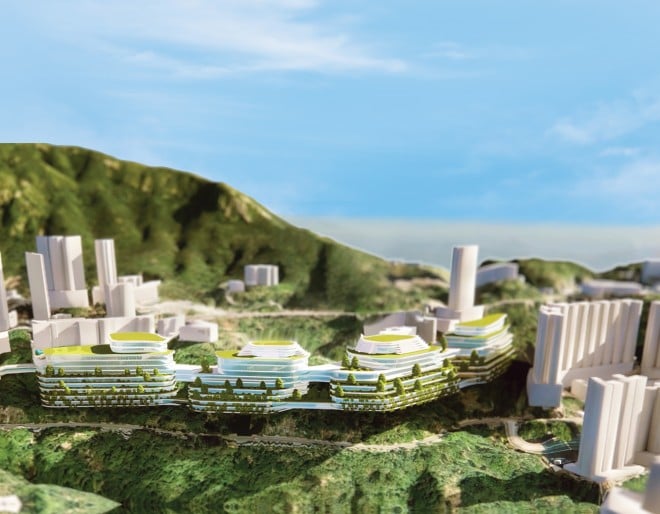 Karanveer Singh, a student from India who is studying Computer Science at HKU, told media after attending the groundbreaking ceremony: "I am truly excited to see where HKU is going with the Innotech endeavour, and I think it's a great step forward in establishing HKU as a base of pushing research ahead in Hong Kong, pushing the frontiers and just improving the human condition. I am particularly interested in the Institute of Data Science as well as the research focusing on Smart Cities. In the future, there will be so much data around and being able to make sense of them all is going to be a great challenge. I'm excited to see where our university can go."
Leung Sze Ki, who is studying information management at HKU Business School, said: "Hong Kong is becoming a smart city. One of Tech Landmark's research focuses is on big data, which is essential to the development of smart cities. Therefore, this strategic move of HKU to expand its research on big data will make a very important impact on Hong Kong, the Greater Bay and our country."
Hong Kong is a higher education powerhouse. A region with just seven million people yet it houses five Top 100 universities in the world. In particular, HKU is known as the "Harvard of the East". The university vows to redefine the future with innotech and humanities. It is actively recruiting outstanding scholars from around the world, while nurturing and cultivating top talents locally to create a dynamic intellectual environment and a vibrant community for cross-disciplinary collaborations and knowledge transfer. As a world-class university, HKU said it will continue to expand its global influence and become a global leader in innovation and technology with the university's first-class teaching and research talents and trailblazing infrastructures.

This content has been created under the direction of an advertiser. It contains no editorial input or review from the South China Morning Post (SCMP), nor does it reflect the position of, or the editorial standards used by, the SCMP. The advertiser has paid for and approved the content.