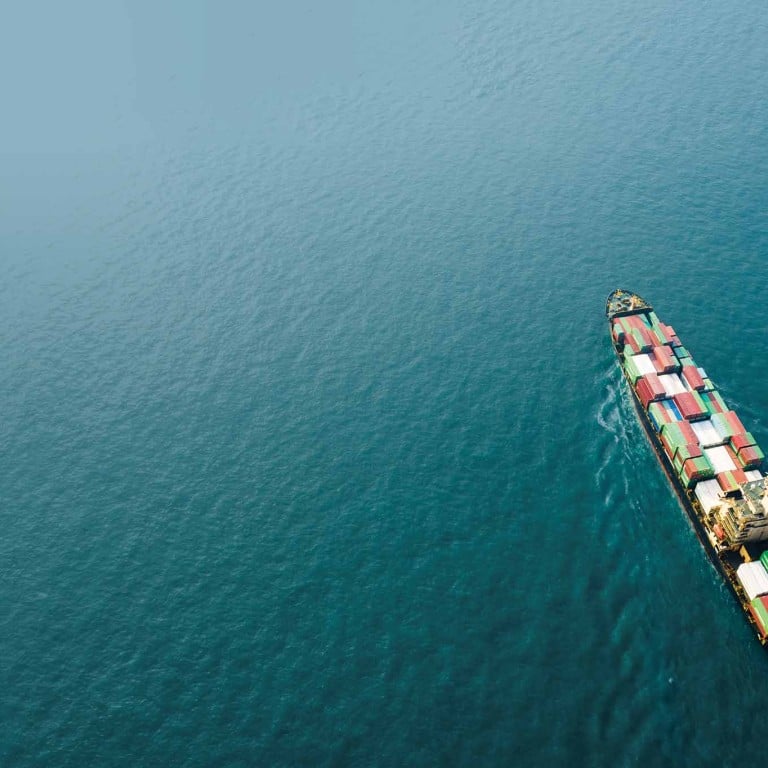 Exploring Global Connectivity and Opportunities along Belt and Road
Scholars and industry experts around the globe shed light on the city's competitive edge in relation to the Belt and Road Initiative by looking at the current development situation of seven B&R countries
Paid Post:
CityU College of Liberal Arts & Social Sciences
[Sponsored Article] 
The Belt and Road (B&R) Initiative is a global initiative which puts a major focus on countries in Asia, Eastern Africa, Eastern Europe and the Middle East, where emerging markets are found in the Economic and Trade Cooperation Zones (ETCZs) in these countries. To deepen the understanding of key stakeholders of ETCZs on the competitive edges of Hong Kong professional services and business sectors, as well as to explore potential development opportunities via an exchange of ideas and sharing of analyses, the Research Centre for Sustainable Hong Kong (CSHK), a cross-disciplinary University Applied Strategic Development Centre based at CityU's College of Liberal Arts and Social Sciences, organised a workshop series entitled "Advancing Professional Development on Economic and Trade Cooperation Zones Along Belt and Road" spanning 2021 to 2022.
The series kicked off with a symposium in webinar mode entitled "Global Connectivity, Opportunities and Challenges: Hong Kong and ETCZs along the Belt and Road" held on 7 January 2021. Following the opening symposium were country-specific discussions in six subsequent professional training workshops held throughout 2021. Zone operators, local enterprises, professional service leaders, expert scholars and government officials were invited to conduct comprehensive and in-depth sharing on opportunities, challenges and experiences of overseas development in seven countries (Cambodia, Sri Lanka, Vietnam, Myanmar, Malaysia, Djibouti and Belarus) and their respective ETCZs. Almost 100 speakers, panel discussants and guests were involved to share their insights and interact with the participants, and a total of 1,476 online participants (85 per cent from Hong Kong, the rest from 30 countries) attended the activities via Zoom. Various brochures and other materials were published during the workshop series, which received positive feedback from participants.   
Insightful Exchange to Conclude the Year-long Series
The workshop series drew to an end with a Closing Forum on 12 March 2022, entitled "Meeting Points for Boundless Insights: The Ways Forward for Hong Kong Professional Services and Overseas Investments" which reviewed the main insights discussed at the Opening Symposium and six workshops, and presented analysis of workshop observations and surveys. Professor Linda LI Che-lan, director of CSHK, gave a welcome speech at the opening of the forum to review experiences and insights shared by speakers in the previous workshops and the Opening Symposium, all valuable information for Hong Kong professionals', corporations' and investors' future reference. Professor Phyllis MO Lai-lan, Associate Director of CSHK, gave thanks for the publicity efforts made by the collaborating and supporting organisations, and shared a summary of workshop outcomes and survey results. Dr Linda TJIA Yin-nor, member of CSHK, discussed the insights generated in the workshops, especially the importance of understanding the public policy and governance contexts, and managing related risks.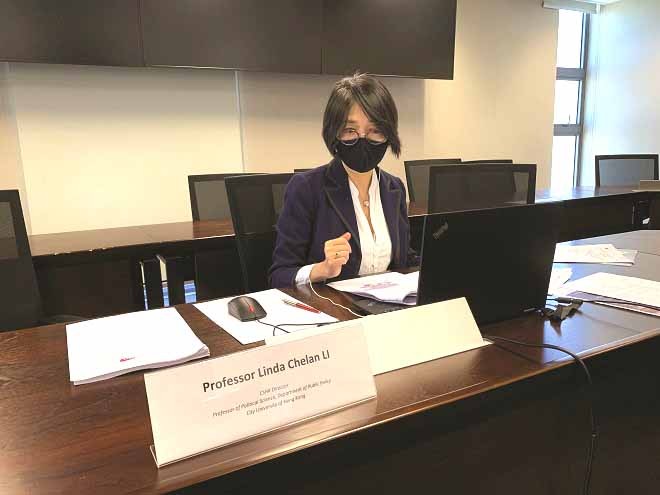 Following the presentations were four roundtable sessions which saw some heated interactions. In the first session, scholars from Cambodia and Sri Lanka presented the current development situations, needs and opportunities in their respective countries, and what developing countries can expect from Hong Kong's professional services (e.g. financial services and legal services for anti-corruption) and long-term investment such as infrastructure. The second session invited four Hong Kong business representatives to share their experience of local engagement strategies and CSR practices for enhancing project performance overseas. The discussants identified the importance of respecting local cultures, languages and law, and building mutual trust when working with local officials and staff.  The third roundtable discussion focused on the needs of projects led by state-owned enterprises and how Hong Kong professionals can benefit project planning, implementation and management (such as research, local partners, 360-degree risk assessment and capacity building), and thus achieve mutual growth with local workers and clienteles. In the last session, representatives from Hong Kong Trade Development Council and Hong Kong Productivity Council were invited to share views on the bridging role of Hong Kong between mainland China and other countries, and discussed suggestions for future actions to further enhance the competitiveness and sustainable development of Hong Kong professional services and business in exploring overseas markets and related areas.
Knowledge Hub for Future Development 
Nearly 200 participants from around the world attended the Closing Forum. The workshop series has created a platform for knowledge transfer between overseas and local experts to collate, consolidate and exchange experience in building connections and generating new insights for the future direction of ETCZs along the B&R. The key stakeholders of ETCZs have gained deeper understanding on the competitive edge offered by Hong Kong professional services and business sectors. On the other hand, Hong Kong professional service providers such as accounting-related services, legal services and business consultancy services (human resource, management and financial consultancy services, etc) now also possess fuller knowledge of the latest developments, needs and opportunities of B&R countries, marking a fruitful completion to the workshop series.
This project is funded by the Professional Services Advancement Support Scheme (PASS) of the HKSAR Government's Commerce and Economic Development Bureau. It is supported and collaborated by a number of professional bodies and business chambers in Hong Kong.