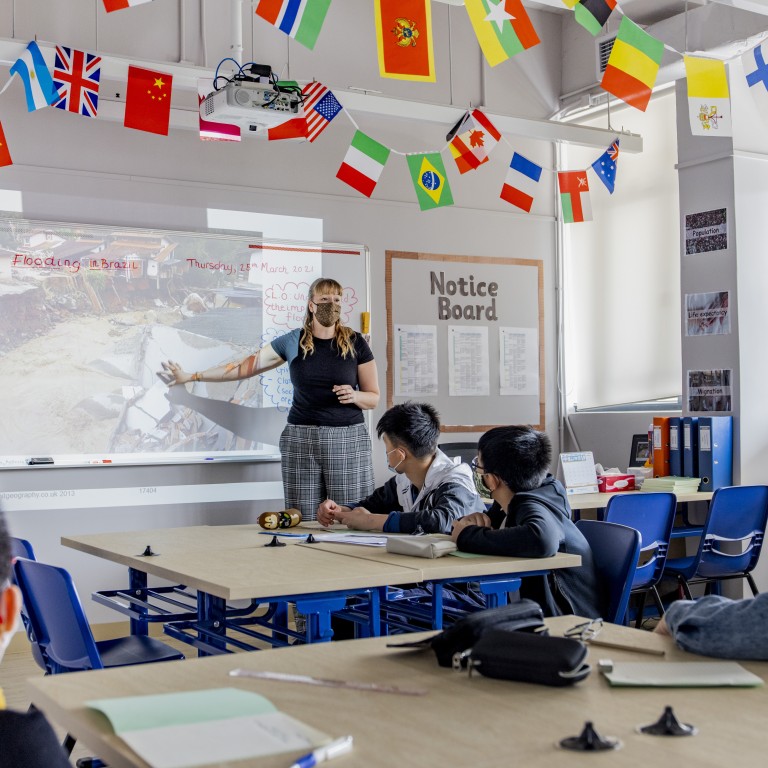 Invictus launches new secondary school in Hong Kong offering students even greater options
Paid Post:
Invictus School Hong Kong
[Sponsored article]
With a strong emphasis on joyous lifelong learning, the Invictus School Hong Kong has opened its doors to welcome students to its newly opened Secondary School for the next academic year. 
As part of the Invictus family of schools initially founded in Singapore, Invictus Secondary School is a continuation of its kindergarten and primary schools in Hong Kong. With a mission 'To provide accessible and quality education', the opening of the secondary school campus in Chai Wan is yet another step in its vision to become a leading, educational institution in Asia. 
And while the new secondary school will focus on taking in students from years seven to ten and twelve this year, moving on, it will expand to encompass all year groups between year 7 and 13. 
This is a huge milestone for Invictus Hong Kong given the transition would make it a complete through-train school. 
"One of the great things about becoming a through-train school, from my own experience, is that when your children move on to secondary school there is a lot of nervousness for the students and parents, and we can plan and make sure students transition a lot easier," Principal Lee Harvey said.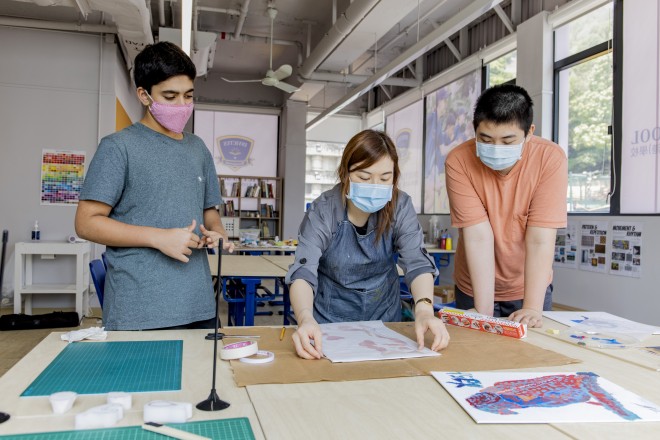 For students who are especially keen on studying IGCSE and A-Levels, Invictus would be a great choice as its curriculum is based on the well-established, and hugely recognised Cambridge Curriculum. 
In Year 9, students will sit for the Cambridge Checkpoint assessment which will provide some guidance for students in selecting their IGCSE subject choices. Students that excel in the assessment will have the opportunity of being fast-tracked in some subjects. The beauty of the Cambridge IGCSE programme is that there are over 70 subject choices. 
Moving on, students are then offered a comprehensive A-level programme. They can choose from either a more general, wide-ranging programme or a more focused programme in an area of their choice.  
"The main benefit of this is that students can choose their subjects, rather than get forced to do subjects that they don't enjoy and therefore won't excel in," Lee said. 
"So, for someone who really wants to study business, for example, you can really look into business, accounting and economics and go into a lot more detail and be more focused on that," he added. 
While academic excellence is one part of the Invictus journey, Harvey emphasizes that discipline and character development are equally important, and the school's rigorous, in-depth curriculum is formulated to challenge each student in a holistic way. 
"While we have many of the same values like at other schools, but my favourite value isn't just the lifelong learning, but an emphasis on joyous lifelong learning. We want our students to enjoy their school and enjoy their subjects and with that, student learning improves so much," Lee said. 
"So, when they are in university or after university, I want them to say that I was at Invictus and I learnt what I needed to know and I had great fun doing it," he added. 
One of the ways that the school keeps learning small and intimate is by controlling class sizes. While the school has the capacity to have 25 students to a class, for now, class sizes are kept at around 20 to a class. Principal Lee Harvey says that this is a good number because it allows for plenty of opportunity for collaboration, pair work, and keeping it at a number where people are able to recognize their peers and work with the peers that they know.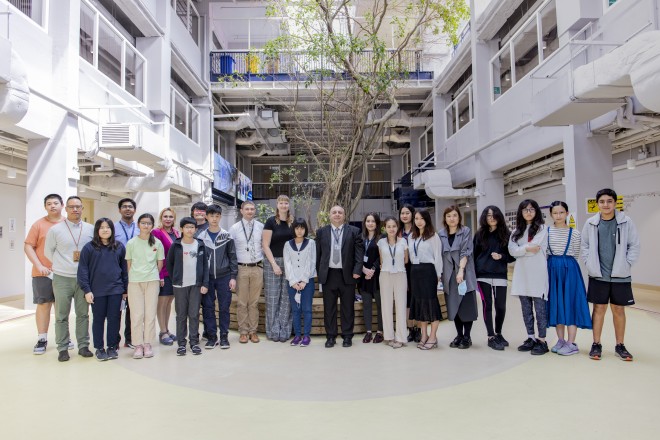 Aside from that, the school also boasts a range of after school curricular activities and various leadership and mentor programme and opportunities. In fact, the school will be taking part in the famous Duke of Edinburgh awards, giving students the wonderful opportunity to contribute to the community. For A-Level students, a strong mentorship programme is also in place so that mentors can check in with students regularly to make sure their academic studies are on track and to help them in their next steps, such as application to universities. 
For students interested in applying to the secondary school, they will sit the GL CAT 4 assessment free of charge. The assessment will be used by the school to make informed decisions on whether a student requires a support structure such as Additional Educational Needs (AEN) or language support. 
Lastly, at such an attractive price point where school fees currently sit at approximately HK$120,000 a year for secondary students. Invictus wants to emphasize that its mission is to provide quality education at affordable prices. This has always been its core mission and that's why the school has managed to expand so rapidly across the region. 
"We have grown exponentially, it's been a busy year, but growing fast doesn't mean neglecting quality, quality has always been and will always be at the forefront," Alex Cheng, marketing director at Invictus said. 
For those interested to learn more about the school, there will be an open house day on Saturday, April 24. Check out
https://bit.ly/2QleTRx
for more details.