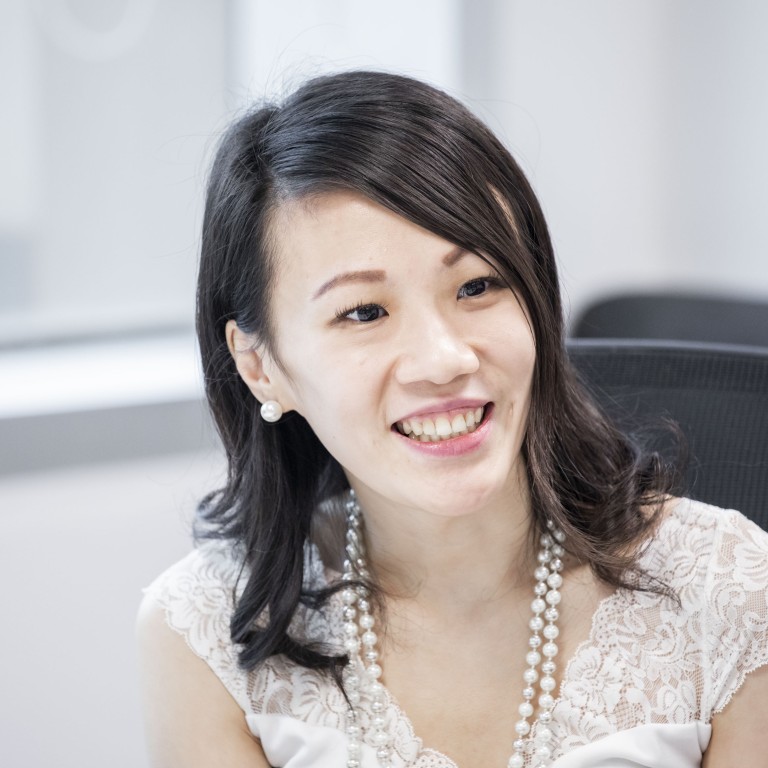 Learning music for fun to reap lifetime rewards
A music education program that aims to inspire interest first and foremost believes in the power of music in children's development.
In Partnership With
String & Keyboard Musik Ltd
[Sponsored Article]
Growing up in Canada, Karen Karana Tse, founder of String & Keyboard Musik Limited, had an unusual reason for learning music. She needed her first brain surgery at age 9 to clear a blood stasis, and the second one at age 12 when the illness returned. Doctors were concerned that these surgeries at such a young age would impact her brain development and encouraged her to take up music.
"As I began to train in different musical instruments, they were amazed with the progress I was making in language development, hand-brain coordination, memory and learning."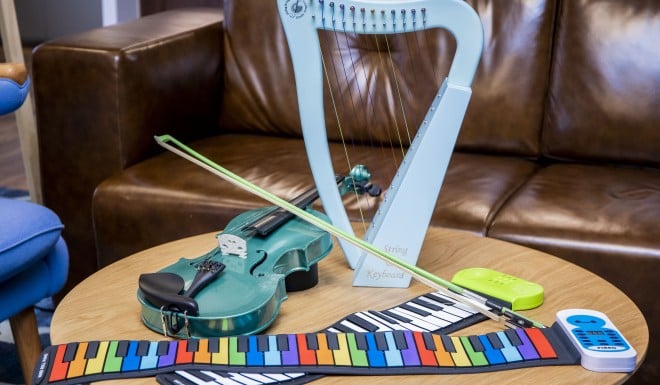 "Music has changed my life. Having gone through the whole traumatic experience, I became convinced of the power of music with the firm belief that proper musical training can improve children's brain development that will benefit them for the rest of their lives," explained Tse.
Tse then went on to study music therapy in university. She had been a music teacher in Hong Kong for over a decade prior to establishing String & Keyboard Musik three years ago, which offers foundation programs for children aged 2-8 in piano, harp and violin.
String & Keyboard creates its own mini instruments to pique the interests of children using colours. Colour recognition is known to be much more effective among young children than alphabets to help them learn melodies traditionally associated with alphabetized musical keys.
Tse said that Hong Kong parents are often too focused on becoming technical right away. They are worried that by using a colourful "paper" keyboard, their child would somehow get into a bad habit. But children are quick learners and once they have grasped the basics, they can switch to a conventional keyboard with no big issues. The priority, however, is to arouse their interest in learning music.
String & Keyboard currently offers four courses, including Play Along Sing Along, Music Therapy, Music Theory and Composition, and a Qualified Certificate Music Course. Offered in a number of local and international schools, children are given the opportunity to learn music together in a group. Tse is especially heartened to see these children having fun, something that she felt was lacking when she was giving one-on-one music lessons before.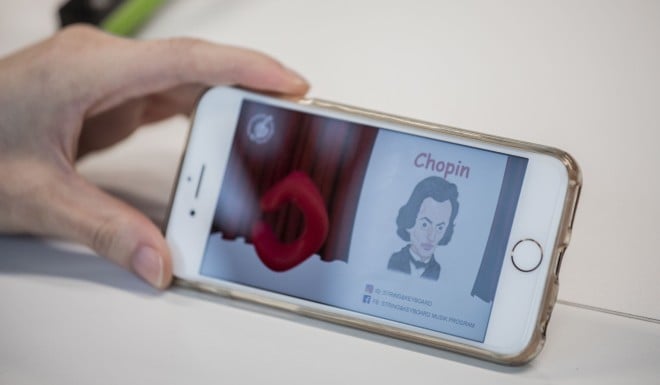 "I asked my students why they were taking lessons and the answer was usually, 'I have to', not because they wanted to. Some were determined not to touch a piano again once they got the Grade 8 certificate, even though they were actually very talented. This was sad and a terrible waste, and why I decided to create my own programs because learning music can be fun and enrich your life in so many ways."
Group music classes are not very common in Hong Kong due to the requirement of instruments. However, having peers is what makes the whole experience enjoyable for children, and schools have found the String & Keyboard programs a great addition to their extra-curricular activities.
String & Keyboard Musik has now been adopted by schools in Mainland China, Hong Kong Malaysia, USA, France, Canada, and the UK, where it has recently received an award in a music education school competition. In addition to group classes, the programmes include proprietary videos, work books, and a mobile app, allowing students to practice at home and record their progress. At the end of the school year, competitions will be held in each of the regions the programmes are taught, and winners will be invited to compete in the finals held in Hong Kong.  This not only offers the children an opportunity to showcase what they have learnt throughout the year but also competition and on-stage performance experience.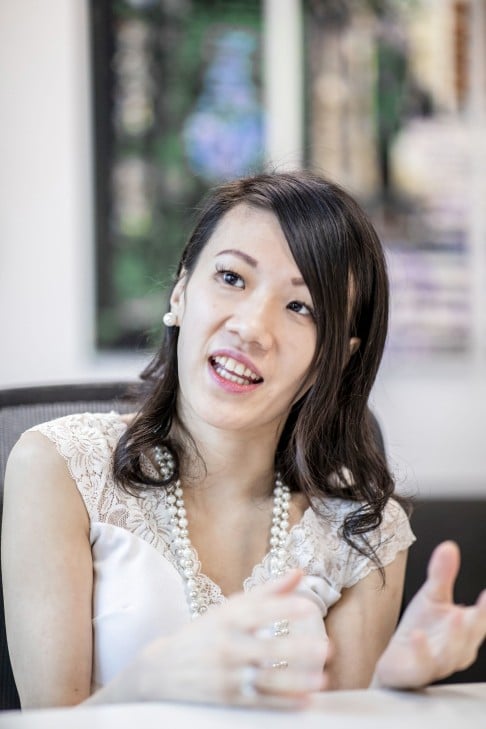 The programs' rising popularity has proven that parents and schools are becoming more receptive to new ways of learning. There are more children taking up the harp after being initiated in the String & Keyboard classes, giving Tse the idea to branch out into other musical instruments.
She said: "We recently set up the 'Inspire Kids Orchestra' which will eventually require around 80 musicians. This is also why we want to incorporate more instruments into our program because an orchestra needs many more instruments."
An orchestra that exudes joy might just be what inspires the next generation of great musicians among us.