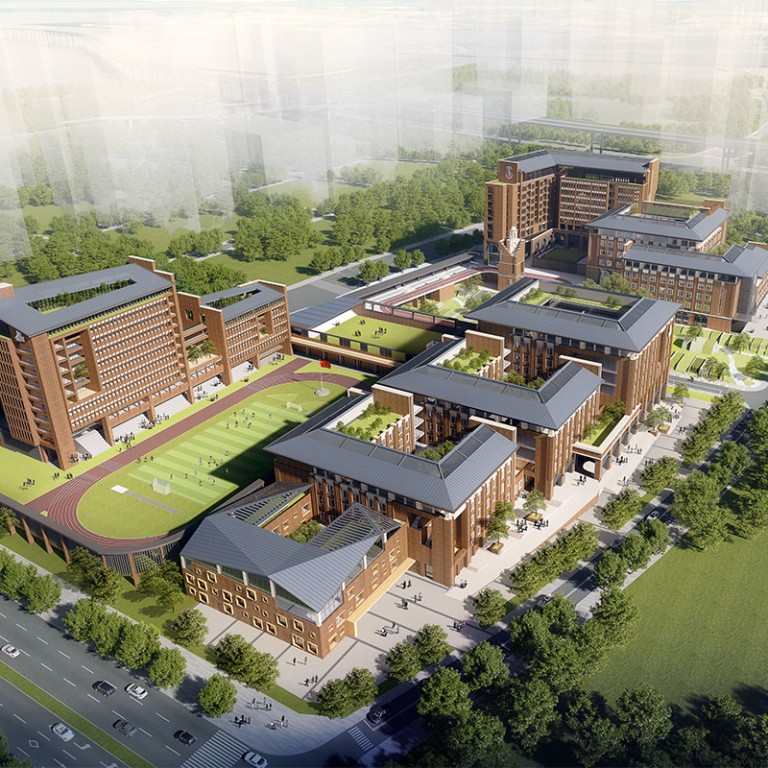 New Harrow-branded school brings Hong Kong curriculum to the Greater Bay Area
Paid Post:
AISL Harrow Schools
[The content of this article has been produced by our advertising partner.]
 
With classes starting in September 2023, the new Harrow Hong Kong Children School Shenzhen Qianhai is set to offer a world-class education for pupils ranging from kindergarten up through primary and secondary levels. 
As a pioneering project overseen by the Asia International School Limited (AISL) Education Group, which operates all Harrow-branded schools in Asia and, over the past 25 years, has successfully opened 11 in the region including three in the Greater Bay Area (GBA). The new campus, though, will be a first of its kind and an important addition. 
It will represent the ethos, academic principles and 450-year-old tradition of excellence of Harrow School in the UK. But it will also be groundbreaking by offering an authentic Hong Kong curriculum leading to the DSE, with the option of the IB Diploma programme in the senior years. And it aims to develop high-achieving pupils with a global perspective through a forward-looking holistic education, which will also reflect China's cultural heritage.  
"The new school demonstrates our commitment to providing quality education in the GBA and contributing positively to Hong Kong's future," says Dr Ahmed Hussain, AISL's Chief Education Officer. "We have a strong pedigree and a proven track record, having previously opened some of the academically highest performing schools in the world."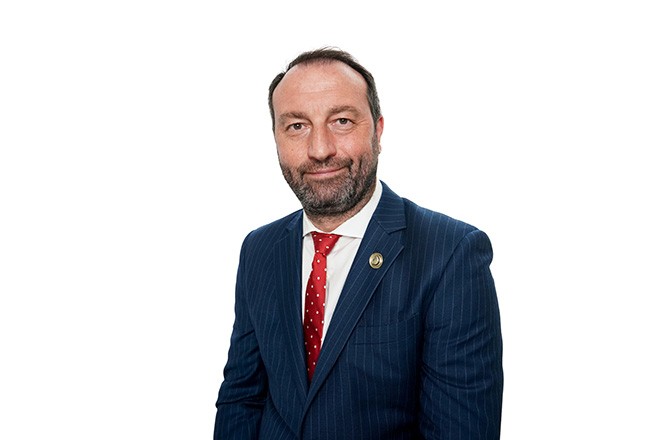 An authentic Hong Kong education
At this stage, the latest member of the AISL Harrow "family" is expected to interest parents who fall into one of several broad categories. For example, they might be from Hong Kong but currently living and working in the GBA. They could be long-term GBA residents whose children have a Hong Kong ID card. Or they might be foreign passport holders who want their kids to experience a Hong Kong education and the all-round benefits of a boarding education in Shenzhen. 
Whether enrolled as boarders or day pupils, all incoming students will enter a learning environment which emphasises a child-centred approach in and outside the classroom. 
"We have a very clear set of values which we believe in and uphold," says Hussain. "We also focus on personalised learning and development so as to understand each child's individual needs and talents and then offer suitable guidance and support." 
In terms of curriculum, assessments, staffing, languages and opportunities for extracurricular activities, every student will receive an authentic Hong Kong education. But beyond that, they will also become familiar with the shared philosophy and core values taught by the Harrow system, ultimately opening the way to places at top universities and preparing them for success in leadership and life.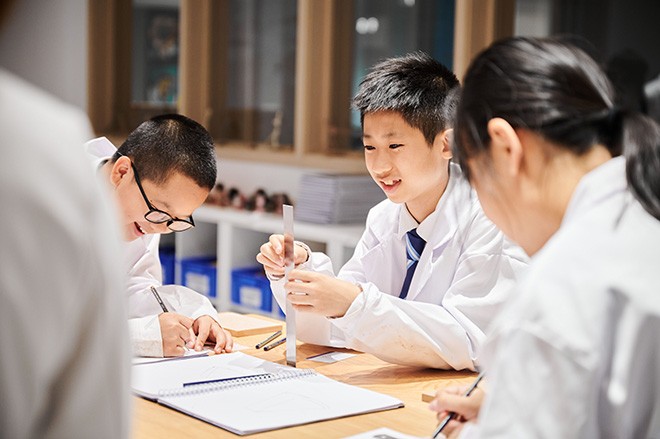 Digital literacy helps develop future leaders
In keeping with the times, Hussain notes, the new school will introduce a digital literacy curriculum and create a wide range of STEAM-related opportunities to ensure students keep pace with the latest trends in science, technology and allied subjects. 
And, recognising the importance of learning outside the classroom, there will be plenty of scope for involvement in sports, design, poetry, music and the performing arts, as well as inter-school competitions with other members of the Harrow family.   
"The aim is to set high expectations for academic achievement, while also developing resilience, well-being, critical thinking, and interpersonal skills," Hussain says. "In doing this, we will also be able to benefit from the organisational experience, knowledge and fellowship shared with the existing Harrow-branded schools."
Regarding language acquisition, from early on teachers will put a strong focus on helping all students become bi-literate and trilingual, with native-speaker proficiency in Putonghua, English and Cantonese. 
Wherever necessary, there will be small group classes and additional coaching in phonics, grammar and writing for those less familiar with any of these languages, allowing them to learn at a sensible pace. Similarly, those already at a native or near-native level will be set tougher challenges so they can keep pushing ahead.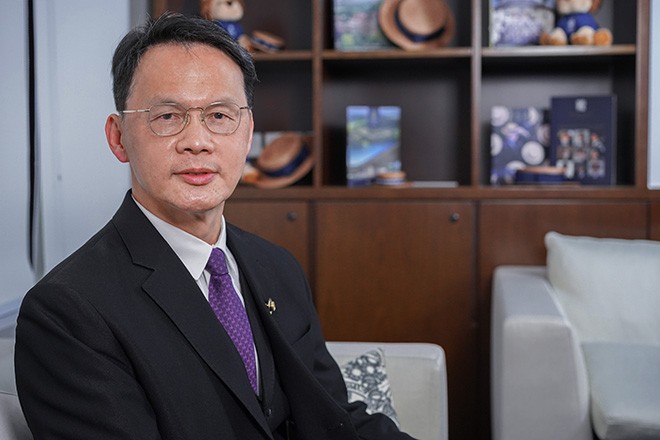 "In each grade, we are going to have differential learning objectives from basic to progressive and advanced," says Dr John Tan, founding School Head. "We want it to move at a personalised pace, which is helped by the flexibility of out-of-class learning on the digital platform, and will have assessments to decide when each student is ready for the next level."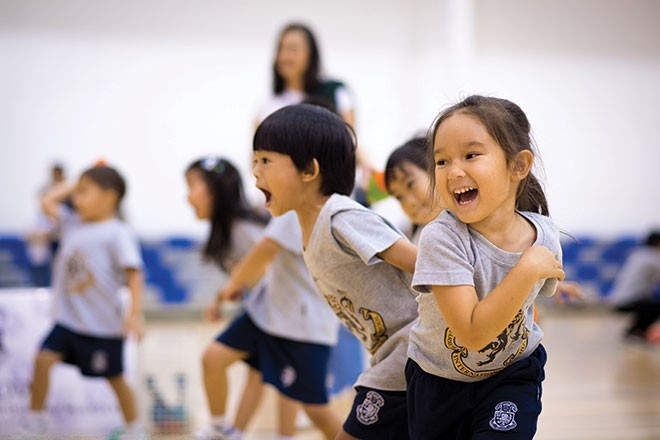 Important values at heart of a Harrow education  
Tan notes that speech and drama are useful for developing these foundational skills, as well as for coming to appreciate the meaning of typical Harrow values such as honour, humility, courage and fellowship.   
He adds that the spacious new campus in Qianhai will have first-rate facilities for teaching, boarding and co-curricular activities. 
In line with usual practice, the first intake will admit pupils at kindergarten, primary and junior secondary levels. Subsequently, as they move up, the senior secondary grades will be progressively added. Initially, places for boarders will be available for those in Grade 4 and above from 2024. 
Parents and prospective students will be welcome to visit the school over the next few months, but they can also attend various information sessions and find details of application procedures online. The school's official launch event will be held online on 7 January, 2023.
Anyone interested can register here online