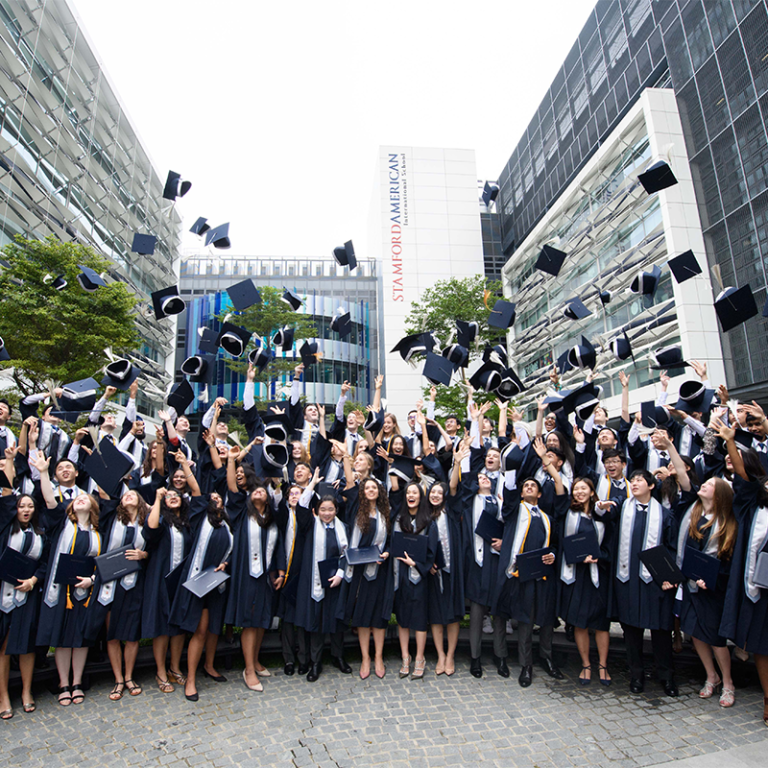 Stamford Launches Scholarships for Hong Kong's Inspiring Youths
Paid Post:
Stamford American School Hong Kong
[Sponsored Article]
As Stamford American School Hong Kong begins to put the finishing touches on its campus extension and prepares to open its freshly polished new doors, it celebrates excellence in the wider community through the launch of the "Spirit of Stamford Scholarship Award". This exciting opportunity is open to Grades 9-11 (S3-S5) students enrolled in Hong Kong schools who embrace Stamford's values of integrity, courage, innovation and compassion. Receiving such an honor from Stamford, which is part of the prestigious global schools group Cognita, will boost any university application. During a tough economic year, a financial award of partial to full tuition fee coverage is an amazing opportunity for Hong Kong students.
"International education broadens perspectives and nurtures critical skills and attitudes in students, and is an enriching learning experience that can change lives. Scholarships will allow this opportunity to a wider student population without leaving Hong Kong, and alleviate financial stress" shares Karrie Dietz, Head of School.
The Spirit of Stamford scholarships reflects the diversity and talents that Stamford fosters through a broad and balanced curriculum and will celebrate Hong Kong's amazing athletes, scholars, artists and those who embody compassion through leadership and community contributions.  Looking for the best and brightest, Stamford looks forward to receiving diverse applications from the community and fostering the aspirations of the next generation of leaders and innovators.
Ms. Dietz shares "We are excited that our new facilities are opening soon; these new spaces will inspire students for great things. Now is the perfect time to launch our scholarship program to recognize students who also serve as an inspiration to others through their dedication and achievements."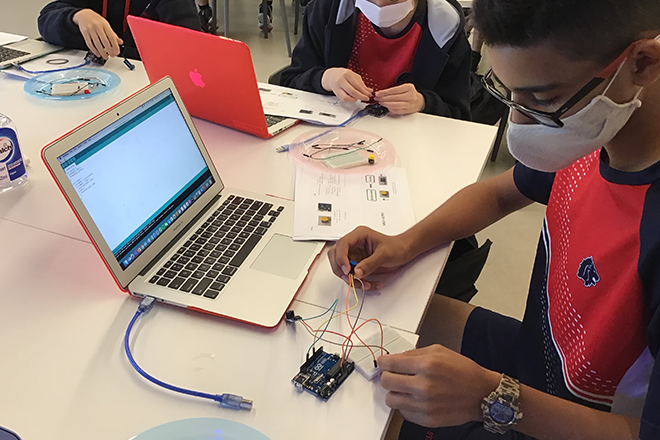 Stamford, an IBDP* non-selective school, focuses on student growth and not just final scores. However, through an innovative approach to whole-child development, students achieved the highest growth in student Measures of Academic Progress in all Cognita schools in their inaugural year, and continue to outperform global averages — showing that their dedicated faculty and curriculum produce results without compromising the school values.
Stamford parent Mr. Chiang shared the positive changes in his son, Dominic, Grade 8, after enrollment at Stamford, "The teaching method at Stamford is different," shared Mr. Chiang. "Soon after Dominic started school at Stamford, I realized he didn't have a lot of homework, but he was doing even better than before."
Students will have a world of opportunity at Stamford. With three graduating pathways that include the IBDP*, students can access universities worldwide and receive personalized support from the school's on-site University Counselor and advisory teachers to enable their aspirations. Cornerstones, a unique program launched this year, partners Grade 9 & 10 students with industry experts to gain hands-on experience and challenges students to complete a culminating project to add to their portfolio, better positioning them for their crucial final years of secondary. This academic year, students collaborate with MIT, Oxfam, SCMP and Hong Kong Art School to experience life in these key industries.
The scholarship program is open to Stamford and non-Stamford students across Hong Kong. Registrations close on February 5th. The application process requires a submitted form, evidence of excellence in the chosen award area, recent reports and a teacher reference. Short-listed candidates will be contacted for an interview, and awards will be announced in March.
If you are considering an international curriculum for secondary school for your child or looking for an opportunity to switch schools, join Stamford's scholarship online information session on January 20th at 1 pm or apply directly for the program at
https://www.sais.edu.hk/external-scholarships/