The Most Sought After Summer Camps in Hong Kong
Paid Post:
The Hong Kong Golf and Tennis Academy
[Sponsored Article]
With summer just around the corner, the Hong Kong Golf & Tennis Academy (HKGTA) has unveiled its Summer Camp bonanza at its Sai Kung retreat. The exciting line-up promises to keep the young ones, and the old, educated and entertained over the holidays.
From 30 June through the end of August, HKGTA will host 14 different camps catered for 18-month old toddlers all the way up to young adults. Exclusively available to its patrons, the camps will take full advantage of the Academy's world-class indoor and outdoor sports and recreational facilities and includes golf, tennis, swimming, water-sports, debating, music, drama and much more.
"We're thrilled to launch the Academy's inaugural Summer Camp programme," said Kurt Greve, General Manager at HKGTA. "This exciting initiative is in response to the demand we've had from Patrons for more family-oriented activities over the holidays."
Already in the pipeline are a host of different programmes that are sure to suit everyone's interests.
Debating the Matter
The Debate & Presentation Skills by Arch Education summer programme is arguably one of the best debate programmes around. Through in-depth conversations on current affairs to debating some of the more complex moral issues, students will get a chance to hone their public speaking skills while learning the art of debate from Sandeep Chulani, Debate Coach and Selector of the Hong Kong Debate Team.
Performing Arts Perfection
Promising an immersive and transformative experience, the Music & Theatre Summer Institute by Cedar Academy will be in house to deliver one of Hong Kong's premier summer performing arts programmes. The aim of the 5-day-4-night overnight camp is to help students strengthen musical technique and appreciation, shape character and build a strong foundation for continued artistic and academic excellence.
For even younger music fans who can't wait to get started on their musical journey, the Music Retreat for Parents & Children is a series of customised and interactive workshops suitable for ages 18 months to five years that will have little ones trying different instruments, learning music essentials and enjoying outdoor sports as well.
Swing into summer
Whether you're brandishing a club for the first time, or have dreams of becoming the next Tiger Woods, HKGTA summer Golf Camp is the place to hone your skills and raise your game. Famous for its elite training and meticulous coaching, professionals from the PGA of America Learning & Performance Hong Kong will train, support and encourage children to excel at the sport.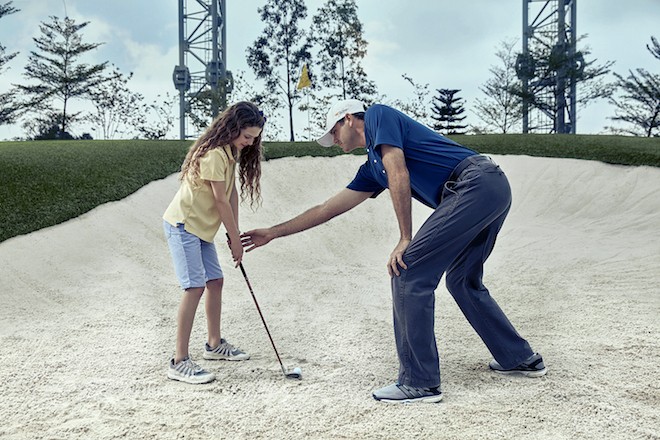 Ace your Tennis Game
For kids who want to improve their game and make new friends, there is no better place than at HKGTA summer Tennis Camps.  Players will get to choose from a volley of different options including half- and full-day camps, elite, invitation-only sessions and overnight stays that will enable kids to bond in a fun and social way.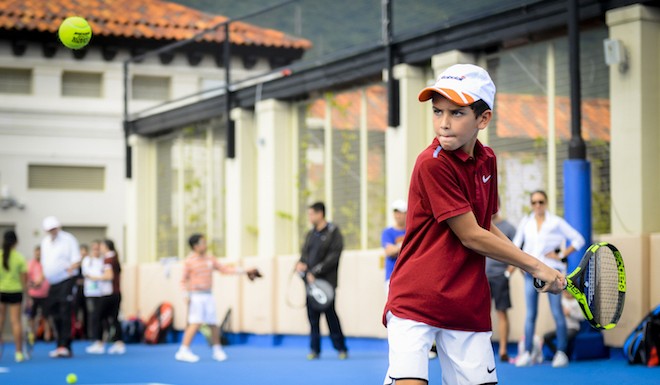 Meet the Legend
Perhaps one of the most coveted programmes at HKGTA, the Bruguera Tennis Camp will be a masterclass led by the legendary Luis Bruguera himself. Founder of the Bruguera Tennis Academy, he has seen graduates including Wimbledon champion Gabine Muguruza and two-time French Open winner Sergi Bruguera. This will be a unique chance to learn from his expertise, experience and tennis philosophy, all in person.
Let's get Physical
"You are never too young to benefit from some serious gym action" is the key philosophy behind the Fitness Camp summer programme led by Joint Dynamics. Suitable from aged four, the full-day camp is an ideal way to channel any excess energy with a variety of explosive exercises, targeted tests and mini games all aimed at developing team work, and to encourage personal growth.
Make a Splash
What better way is there to cool off in the summer but to dive right into the pool with some of Hong Kong's most elite swim trainers. Held in collaboration with the renowned Eliteswim Academy, HKGTA Swim Camps are designed to build water confidence and perfect stroke technique in a safe, supervised and fun environment.
Double the Fun
Why stick to one sport when you can try them all? Budding athletes will get a chance to put their sports skills to a test through the Multi-Sports Camp, which aims to spark children's passion for sports by introducing them to a wide array of activities.
Active Camps for Active Kids
Summer gets really active at HKGTA with a whole range of exciting and educational activities that will have kids from 6 to 10 years old clamouring at the 'Active Kids Camp'. Wannabe scientists will be fascinated by a deep dive into the Powerful Planet, while budding fashionistas will get a chance to showcase their design skills in the Mission Runway Fashion Design camp. For those who prefer to spend their time in the kitchen, the HKGTA's professional-grade gastronomy lab will be ready to help students whip up a tasty treat or two, while future S.T.E.M. leaders uncover the future of tech in the RoboCode Camp.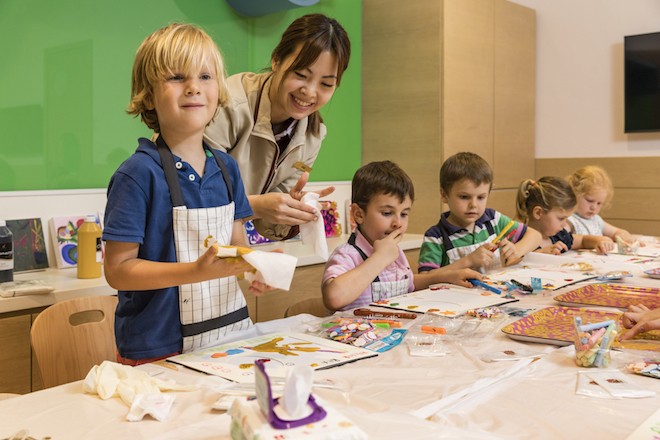 In describing the array of summer camps, Greve said: "The team has invested a lot of time in curating some truly unique camp concepts to cater for a broad range of interests and age-groups. I'm confident they will be a great addition for Patrons."
Often described as one of Hong Kong's best kept secrets, the Hong Kong Golf & Tennis Academy is an 820,000 square foot sports and sports wellness premium facility located in Sai Kung. Using some of the very best international standard facilities, it serves its patrons and their families exclusively to help reach their full potential.