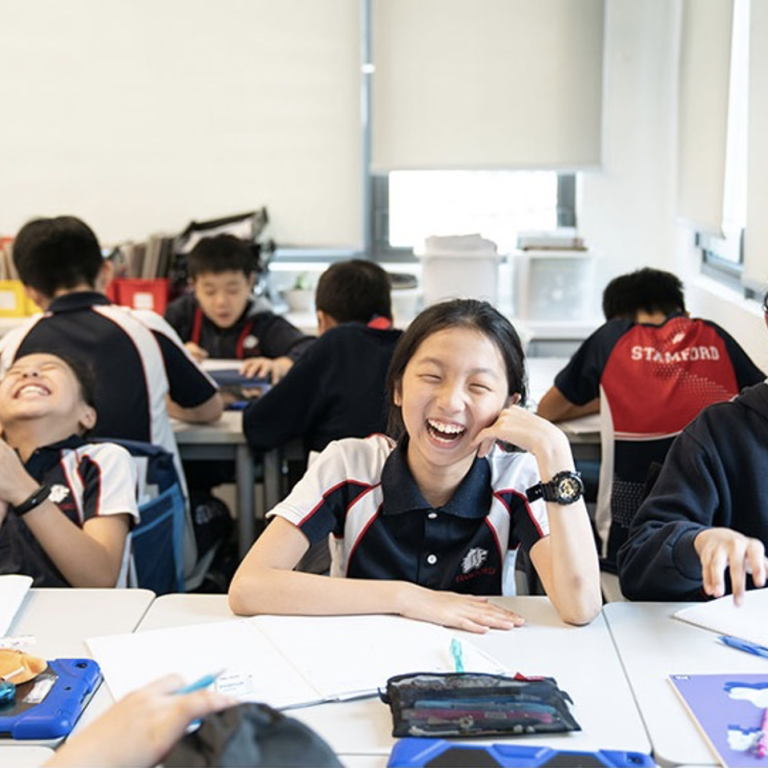 Unlocking Students Full Potential
Paid Post:
Stamford American School
[Sponsored Article]
There is a widespread belief that educational systems should empower students with skills and competencies to cope with a constantly changing world, such as critical thinking, problem-solving, collaborative skills, digital literacy, adaptability, etc. How best to develop those skills has been a hot topic recently, particularly which teaching and learning approaches are best for facilitating and enabling complex skills development in children? 
At Stamford, education is built around four core "I's'', which allow students to develop into well-rounded individuals eager to find innovative ways to solve the challenges of a globalized world while discovering their unique academic and personal greatness.
So, what are the 4 "I's" that make the Stamford approach to teaching and learning unique?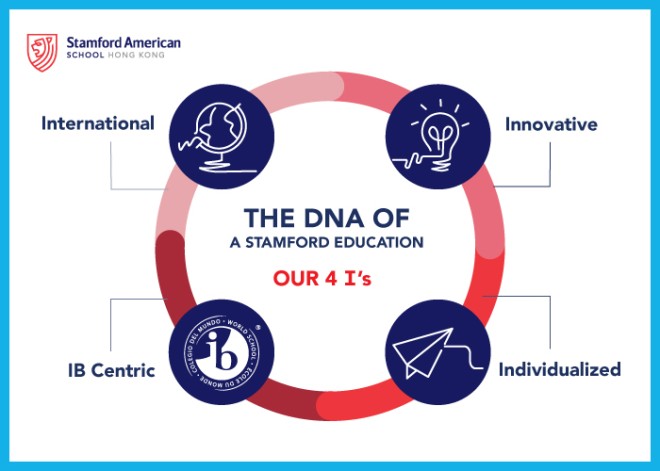 INNOVATIVE: The DNA of Modern Education
Innovation lives in the DNA of Stamford American School Hong Kong through the embedded STEMinn (Science, Technology, Engineering, Math and innovation) curriculum and experienced faculty leveraging the latest technologies and tools to deliver future-proof education. Innovation is a global focus in an ever-changing world. The past two years of the pandemic have only highlighted this critical need for novel ideas more than ever. Education has evolved to position students as successful leaders and changemakers of tomorrow. Students need to work across multiple disciplines and be inspired to become future innovative leaders. For example, the Mission Inspire whole school project theme that happens yearly focuses on inventions that changed history. For example, focusing on space travel, Grade 5 students used the design thinking cycle to create a space rover that was edible and code their own lunar bases that could sustain the life of four astronauts. Students completed the entire design project on Minecraft, which combined their coding knowledge, critical thinking, and time management skills to ensure the needs of the space crew were met and the project was completed on time. This hands-on approach focusing on practical challenges gives students the skills they will need to succeed in today's careers by fostering multiple social-emotional skill sets and technological competencies.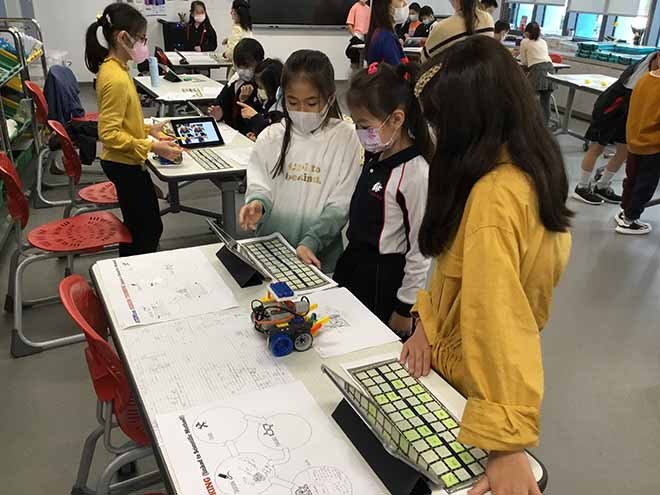 INDIVIDUALIZED: When Big Data meets with Teaching and Learning  
Stamford's unique platform "Perspectives" combines multiple student data sets into one central dashboard. The dashboard includes progress reports, the external standardized assessment Measures of Academic Progress (MAP), Reading ability, Well-being development, English language (TELL) data, and Student Support Department data. The powerful tool helps teachers quickly access students' areas of growth and challenge so that teachers would have more time to customize a unique learning strategy for each student. The platform also allows parents and students to visualize students' performance at a glance. Teachers better understand their students as a whole and avoid the frustration of combining and analyzing multiple data sources. In addition, Stamford offers leveled daily Mandarin Chinese and Spanish as an integral part of the core curriculum. The expert faculty at the school provides support for a combined 48 levels of Mandarin and Spanish, ensuring that students have personalized language support. Teachers utilize small group instruction in all subjects to enable students at varying levels to achieve their highest learning outcome.
Individualized Learning at Stamford
Teachers use a variety of data to place students into small groups to support and challenge each individual.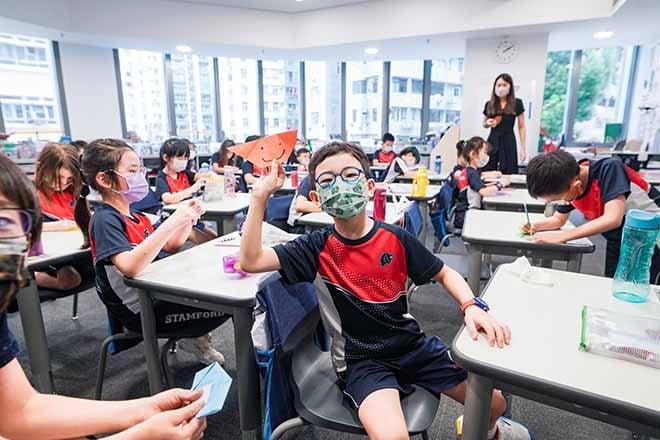 IB-CENTRIC: Stamford's Unique Approach 
Stamford American School is an IB world school offering the International Baccalaureate Diploma Programme (IBDP) combined with an American standards-based curriculum. This unique combination of programs makes the Stamford approach to the IBDP special in Hong Kong as it combines inquiry-based with a rigorous standards-based foundation. The IB has a clear vision for its learners. The concept is translated into IB Learner Profile and Attitudes to learning (ATLs), two elements unique to the IB that guide all IB learners towards developing attributes and skills essential to building a better world. Some examples from the ATL are communication, critical thinking, time management, creativity, and reflection. Students at Stamford participate in hands-on activities that allow them to work in groups to problem solve and develop creative solutions. Projects force students to communicate while working toward their goal, and since learning is both process and outcome-based, they reflect on where to improve for their next challenge. For example, students were challenged to redesign an older building in Hong Kong to be more sustainable. Each group came up with its unique layout, green space plan, and even interior design. Providing students a challenge with unlimited solutions allows them to extend themselves beyond their limits.
Students begin their path to becoming IB learners as soon as they start school by cultivating skills and positive learning attitudes. The faculty guide students to not just achieve grades but skills as a measure of success.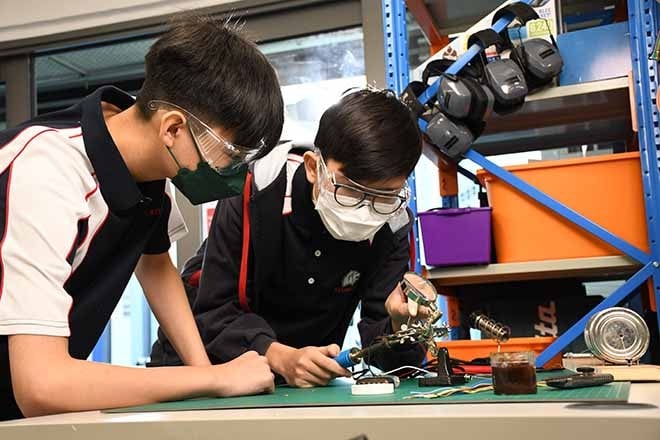 INTERNATIONAL: Education and Mindset Amidst Covid-19
Stamford offers an international curriculum that caters to a diverse student body, differing English abilities, and diverse faculty teaching with a global perspective. Even during the challenging pandemic, Stamford offered full-day high-quality classes. It was an opportunity to innovate further, such as connecting students with guest speakers overseas to enhance learning and provide personalized education in a completely virtual environment. Students also gained independence as they needed to plan and manage school projects via the virtual classroom setting. Due to the flexibility afforded to schools offering an international curriculum, the school reopened with a full-day schedule in April, allowing students to access their full range of classes face-to-face or virtually if they cannot physically. 
As an added advantage, as a Cognita School with a global network, Stamford attracts and retains high-quality and internationally experienced faculty, guiding students to approach issues through a global lens in real-world contexts to foster a global mindset. One example is the focus on the UN's Sustainable Development Goals in STEMinn School projects. For example, one grade five student was inspired by the goal of "Life Below Water" after watching a video of people removing plastic tubes from a sea turtle. She then created an action plan to organize beach clean-ups and advocate for plastic-free life.
Stamford American School
To learn more about how your child can benefit from this approach to learning, contact Stamford admissions today at
[email protected]
, or visit the Stamford campus in person.