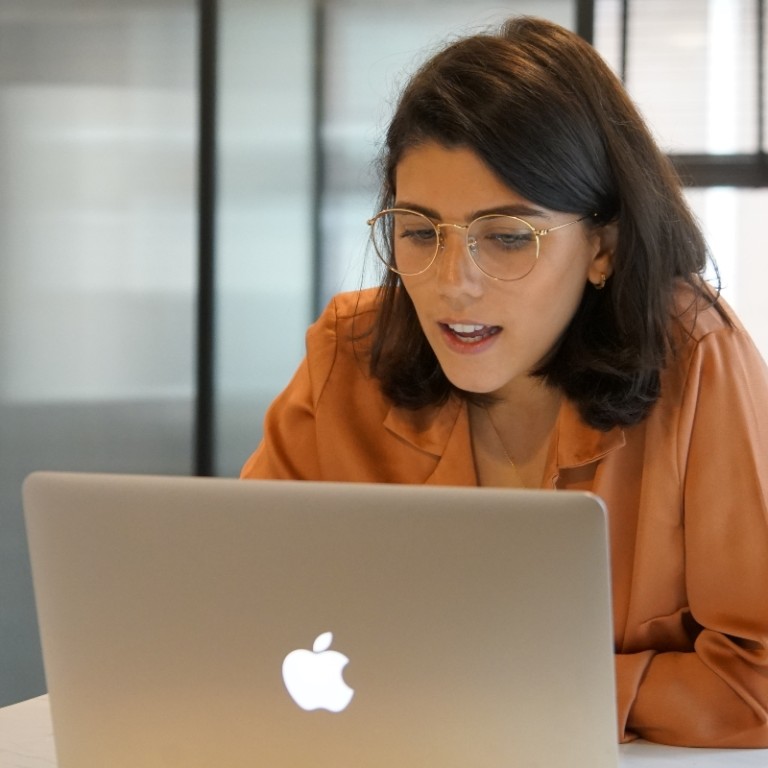 YCIS is revolutionising e-learning
Paid Post:
Yew Chung International School
[Sponsored Article]
Amid the frustrating school suspension over the coronavirus outbreak, Yew Chung International School (YCIS) is keen to maintain the momentum of its mission in teaching. It was among the first schools in Hong Kong to launch an innovative Virtual Learning Programme which has won adulation from parents and educators worldwide.
Schools from various parts of the world, such as St. Cuthbert's College in New Zealand, reached out to YCIS for tips and sat in YCIS's e-learning classes and Zoom coffee meeting with parents to gain insights into the programme. 
It's 2:15 pm on Thursday, a Year 2 student of YCIS Lower Primary programme, is all set to attend her Music e-lesson at home. In front of her is a row of large and small containers and a laptop. "Today, I'm going to make a drum composition," She says as she starts to tap the inverted vessels with drumsticks to produce a series of rhymed percussion, while her teacher and classmates are observing and interacting with her in real-time.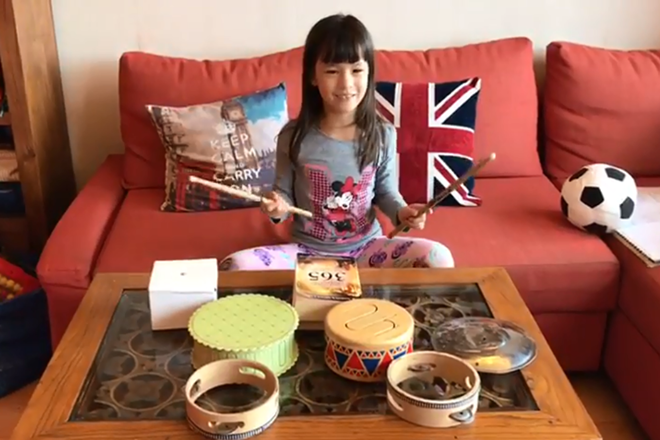 Made possible through software like 'Zoom' – a remote conferencing service using cloud computing, such online learning has now become a city-wide norm in Hong Kong during school closure. As early as November 2019, when the Education Bureau suspended classes due to social disturbance, YCIS already kick-started a trial week of the virtual learning programme. 
During school suspension again in the current COVID-19 epidemic, the school quickly adopted virtual learning since February 3, and ensured its effective implementation across its Secondary, Primary and Early Childhood Education sections to minimize the impact and disruption to students' learning.
Schooling as normal
In implementing the programme, YCIS educators conduct all the lessons according to the regular timetable while students continue learning all the subjects without leaving home. YCIS also ensures seamless interaction between teachers and learners. 
"The message we want to get across is that this is school as normal, with not a single lesson missed, especially for Secondary students," says Martin Scott, Education Director and Executive Principal of YCIS. "And we aim to achieve outcomes that are as productive as a regular school day." 
That means students go through the same routine as usual, which entails waking up around 7:00, having lunch about 12:00 noon, completing homework after class, and compulsory attendance for every lesson. Absence from class needs to be formally notified and accounted for. With students' wellbeing in mind and to ease the strain of looking at electronic screens for an extended time, each virtual lesson is kept at around 40 to 55 minutes.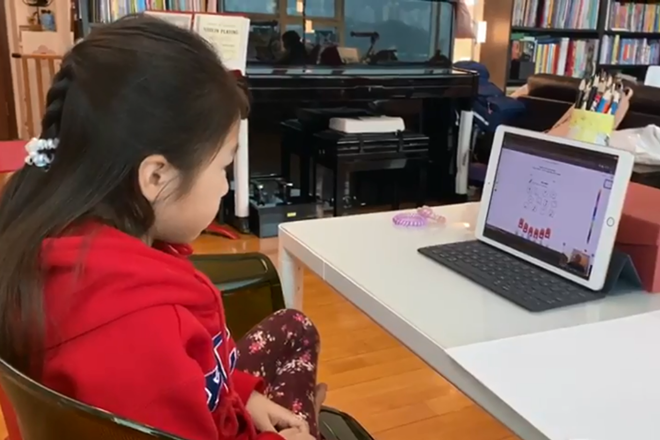 Matthew Mohrbach, the Pupil Progress Leader for Year 9 of YCIS, shared his teacher's point of view in a BBC News article in February: "We have not missed a single lesson and teachers are teaching their full timetables via video sharing platforms in combination with Google Classroom. We still hold staff meetings, department meetings and outside-of-school sessions for students in-need".
Dynamic interactivity
As in normal classes at school, teachers and students communicate with each other in real-time through the video and audio functions of 'Zoom'. During the lessons, pupils can raise questions instantly or send messages through the Chat function. 
For teachers, regular lesson delivery is maintained. To monitor students' learning progress, online tests, student project work and assignments are utilized for assessment. In the Secondary school programme, YCIS adopts Google Classrooms as the homework system where everything is done on-screen for instructors to provide feedback right away.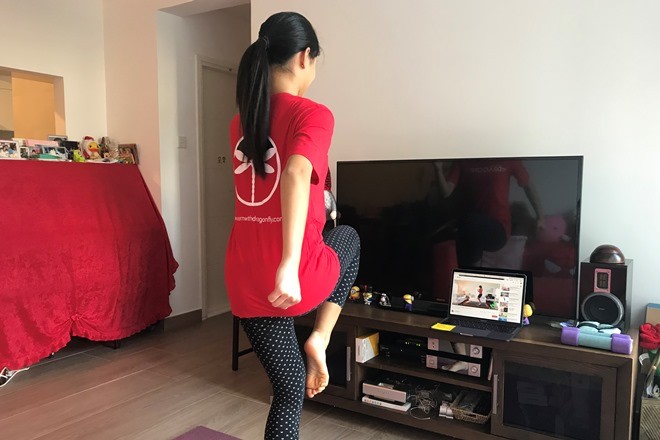 A Project-Based approach
Scott points out that YCIS is committed to delivering collaborative learning even in a virtual environment. To achieve the objectives of YCIS's Learning Communities approach for the Secondary and Primary programmes, YCIS maintains Project-Based Learning and Integrated Subject Learning in its virtual learning.
Merging all subject aspects, students actively explore real-world problems and challenges. During virtual learning lessons, pupils are assigned to small group discussions using the Breakout Room function, as well as various tasks under the facilitation of the teachers. In the end, students conduct presentations on the project outcome via Zoom, which is joined in by teachers and parents. Continuously evaluating the progress of children, these elements also ensure students enjoy their home learning experience, remain engaged and motivated.
Imparting non-academic subjects
Long upholding the significance of holistic development in children, YCIS goes beyond academic areas to cover non-academic subjects like sports, music and arts in its virtual learning programme. Take PE lessons, students conduct yoga and exercising movement according to the teacher's direction on the screen. The Artist-in-Residence has also created Virtual Open Studio for students and parents, offering art demonstration, online workshop and interactive discussion with various artists.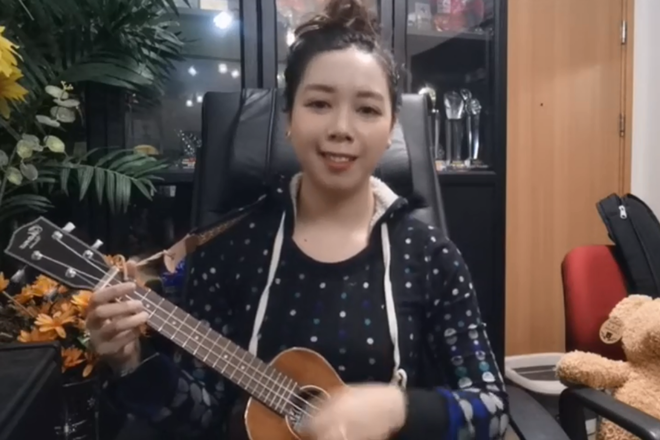 The music teacher creates a sing-along video for the younger students in the Early Childhood Education Section to engage musically. Besides, the joint-school 2020 YCIS & YWIES Young Musicians Music Competition has also been moved online by encouraging all students to send in their recorded music materials to be judged by the jury panel.
Being a Christian-based school, YCIS conducts assemblies via the virtual learning platform, often with around 300 students participating in singing or video producing activities. "The diversified virtual learning elements ignite the creativity of both our teachers and students, enabling both to explore different fields of knowledge in YCIS," Scott explains.
Parents are part of the YCIS Community
YCIS understands parents may encounter difficulties in the online operations, and have set up a technical helpline for instant support. Making a concerted effort to communicate with parents, YCIS has also devised a questionnaire to seek feedback from parents, and adjust the system where necessary. 
Accommodating students of different levels, the YCIS Early Childhood Education (ECE) team has curated interesting, engaging e-learning activities and programmes for children and their families to participate. Furthermore, class teachers conduct a daily review and weekly calls with parents to discuss the child's progress, coupled with a bi-weekly review of their learning journeys. The ECE leadership team is devoted to continuously enhancing the teaching content by joining Zoom classes regularly.
"Although this is an extraordinarily challenging time for all of us – students, parents, and educators, I'm sure if we stand together as one community, the impact of school suspension will be greatly reduced. The YCIS team will spare no effort in continuing to deliver virtual learning that's highly interactive, rich in content, stimulating in its approach, and hugely rewarding for our students," Scott concludes.