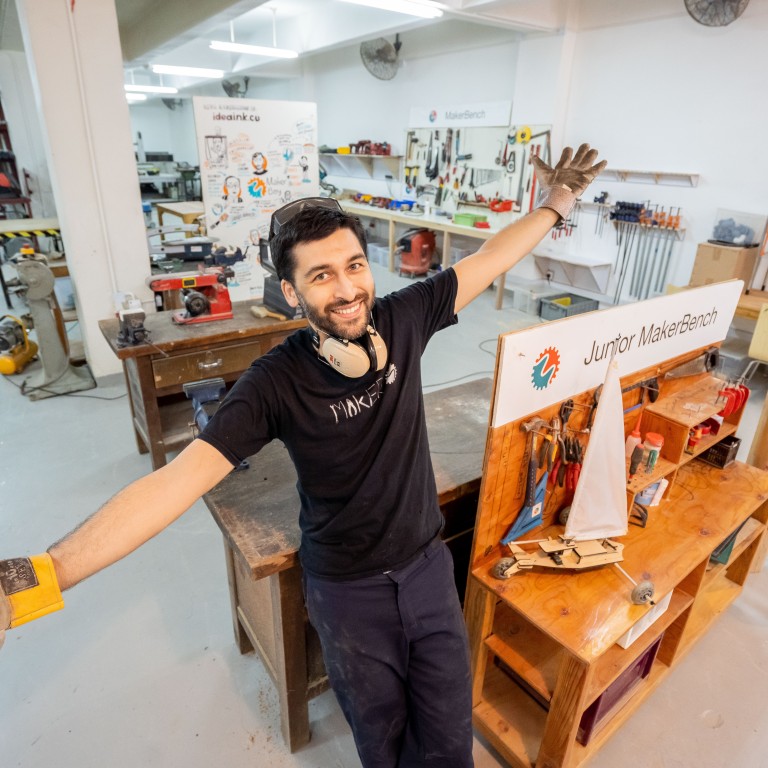 Combining knowledge and skills
Paid Post:
Stamford American School Hong Kong
[Sponsored Article]
In his sprawling workshop in Tsuen Wan, Cesar Jung-Harada and students from various schools put their heads together for diverse projects. From metal, woodwork to 3D printing, Cesar's team could be making something the size of cars, or as intricate as airplane parts.
The French-Japanese inventor, environmentalist, and entrepreneur is among the inspiring figures recruited by Stamford American School for its Global Mentor program,  which exposes students to the thoughts and experiences of impressive practitioners in various fields.
Now 34, Cesar came to Hong Kong four years ago. He was sailing around the world, and when he stopped in Hong Kong, he fell in love with the place and decided to stay here.
Cesar's most remarkable invention to date is Protei, a revolutionary open-source sailing technology that allows for efficient clean-up of both oil and plastics from the sea. In Hong Kong, he founded MakerBay, a maker group which focuses on using innovation for social and environmental impact.
STEM knowledge is vital
Previously running a robotic startup in SanFrancisco, Cesar stresses the importance of STEM knowledge, which, in his words, is the "basic literacy for future jobs." "It will be irreplaceable knowledge; not everybody has to know advanced science, but one needs to understand the concepts."
In a project with the World Wide Fund for Nature (WWF), Cesar worked with 11 schools to build 110 ocean drifters – a micro-computer roughly the size of a ping-pong ball. The team used them to track the trash in storm drains and rivers. They found that the garbage generated in Hong Kong reaches Taiwan, and then Japan in several weeks.  Plastic debris is a global problem.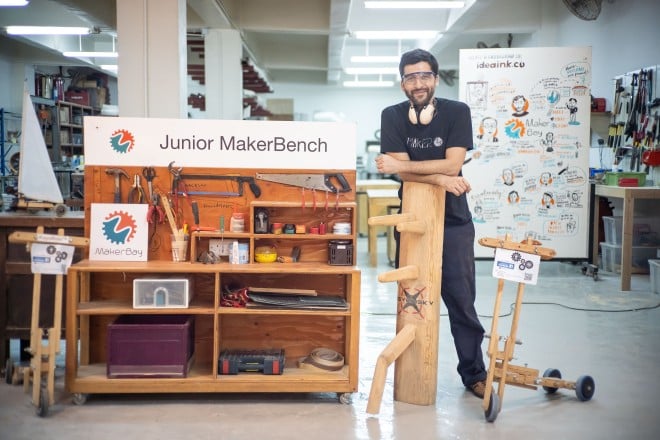 Cesar who has been famous for his TedTAlks gave an inspiring speech to the Stamford students as a kick-off to his work with them as a mentor, he shared his own journey and hardships in his pursuit to develop technology to solve the problems of the world
Next, under Cesar's supervision, Stamford's middle school students worked together to build life-size boats. The students learned a lot about geometry and mathematics through the experience of designing, engineering, building and sailing boats at MakerBay, Cesar said. He also worked with Grade 4 and 5 students to design and create "upcycled" motor boats and 3D printed boats to introduce the same skills as their senior classmates at a smaller scale at Stamford's well-equipped Innovation Center.
Cesar's team works with schools as well as companies, involving students from junior grades to the MIT Innovation Node in Hong Kong. Many of their projects are about turning students' imagination into a reality. For example, a group of 11-year-olds designed, built and tested a 3D leg on an amputated dog.
Creative talents for the future
Cesar is passionate about STEM education and joined a panel discussion hosted by Stamford with other technology thought leaders to explore with parents on how STEM education prepares students for the future, and what skills can help future-proof today's students. Of the skills, creativity remains vital. "People who will have an edge are those with creativity, not those who just know how to operate machines, and those who can think out of the box and are problem solvers."
Collaborating with others to build an object can activate students' mind and let them learn in a pleasurable way. "In STEM, you may be learning about mathematics, physics principles, but when it comes to innovation, it is about getting the children to be creative, which is a skill set," Cesar said.
It is therefore important not to kill children's creativity. "Children are naturally creative. We need to help them continue to be like that." During the Boat Project, Cesar felt great satisfaction seeing the students overcome their anxieties and become more confident about their own ability.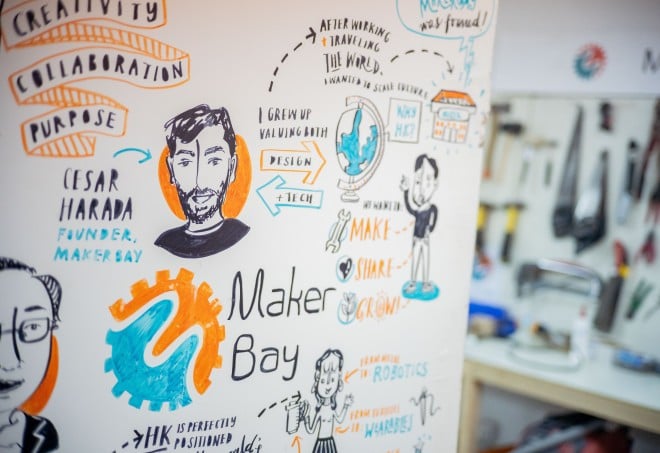 ​
Being socially-oriented
He hopes to inspire kids to contribute to society with technology and creativity so that they can change the future world. 
Outdoor activity is a way to expose students to real-world issues. "We have a firm interest in citizen science, so we take students out a lot -  going into forests to study insects, collecting water samples, flying drones in the open sky. The idea is to use technology to increase students' interaction with nature and with each other," Cesar said, adding: "We teach students laser cutting, 3D printing, digital publication – the future of manufacturing. After they have learned the techniques, we asked them what they think they can do with them to have an impact on society, to make people's lives better."
He undoubtedly tries to cultivate better social awareness among people. "I would argue that economic well-being should not be taken as the single indicator of wealth. There are other indicators such as quality of life, enlightened population, better food and better health."
"In a way, I am teaching students there is more to wealth than money. The kind of STEM or STEAM education we offer comprises more than just skill sets."
Cesar will start some exciting new projects with Stamford in September. He will also work with students in workshops open to the public in August and give talks in the Global Mentor Month in October. Among the Global Mentors featured by the school are author Sarah Brennan, Michelle Sun, Co-Founder & CEO of First Code Academy, and James Scott, coach of the Shanghai Sharks basketball team.

This content has been created under the direction of an advertiser. It contains no editorial input or review from the South China Morning Post (SCMP), nor does it reflect the position of, or the editorial standards used by, the SCMP. The advertiser has paid for and approved the content.