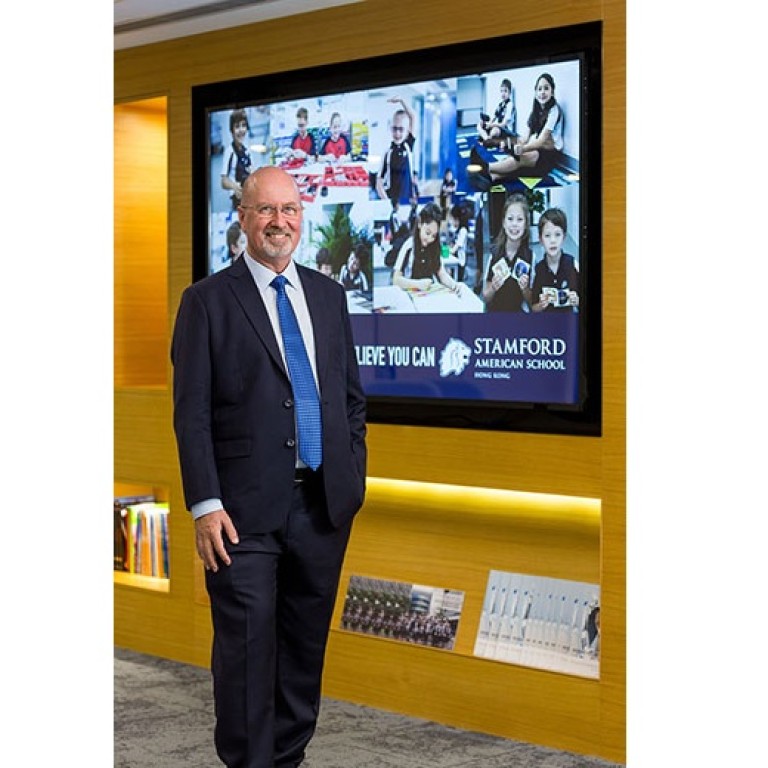 Clear path ahead for a growing school
Paid Post:
Stamford American School Hong Kong
[Sponsored Article]
Veteran international educator Neil Walton, the Upper School principal of Stamford American School, has clear targets in mind as he oversees the development of the secondary school in the years ahead.
By September, the Ho Man Tin-based school will have its first Grade 8 classes, with higher grades to be added every year from then on, up to Grades 11 and 12, for which the International Baccalaureate (IB) diploma programme will be offered. Based on his years of experience, Walton regards the program to be the best option for secondary students in preparation for college.
The former principal of the American School of Bangkok – a K-12 school – Walton is already gearing up for the enormous preparations needed for launching the IB programme. Future Stamford students will have the option of either completing the IB Diploma Program or the American High School Diploma, or both.
Nurturing multiple skills
For either curriculum, students across the school learn through guided inquiry intended to cultivate higher level thinking. "It's about developing 21st-century skills that are transferable beyond specific subject matter, things like creativity and collaboration, communication, critical thinking and cross-cultural skills that truly help our students to become self-directed learners," said Walton.
The importance of transferrable skills is beyond doubt in today's fast-changing world. Walton himself made a successful transition from a career as a civil engineer in the UK to an international school teacher 25 years ago, due to the influence of his wife, also an educator.
In his case, it was an amazingly rewarding change, helping him find his true vocation. His career in education has been a source of many memorable moments, such as the massive outpouring of support at his school in the Philippines in the wake of the destruction caused by super typhoon Haiyan in 2013.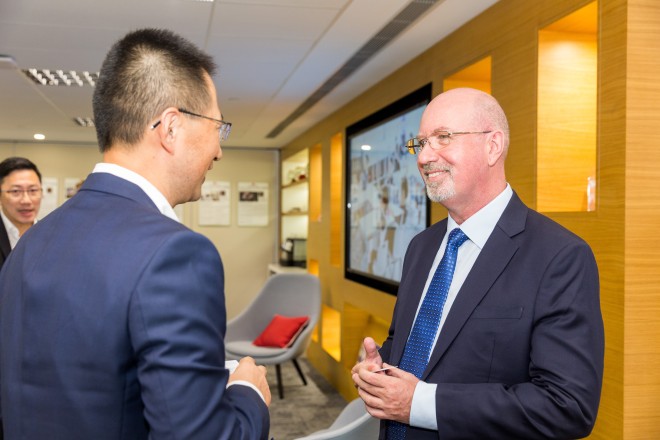 Walton was deeply touched by the generosity and true compassion shown by his school community. This positive community was a truly profound experience, he recalled. "We got every single student in the school, from kindergarten through to Grade 12, teachers, and the entire community involved in both short- and long-term relief efforts such as packing food and water packages to be sent on trucks, building boats, homes or collaborating with other international schools."
School environment vital
In Hong Kong, he shares Stamford's vision of creating a similar, caring community, which is conducive to positive personal growth. "I truly believe that students are more successful when they are in an environment which is caring and supportive; which offers them the opportunity to inquire, explore, experiment, but also to fail safely, and to reflect and learn from those failures," he said.
In his years both as a math teacher and later an administrator, he derived the highest satisfaction from seeing students grow in confidence as individuals. He has known many student success stories through his career, but one that stands out happened at a recent teacher conference. While introducing himself at one of the sessions, a young lady in front of him turned around and said, "Hi, do you remember me? I was in your grade 8 math class." She went on to remind him of the time he spent an hour after school talking to her after he'd found her crying following a bullying incident. She went on to say how that experience had had such a profound effect on her that it had inspired her to become a school counselor to help others going through similar struggles in their lives.
"It just touched me to find out that what had seemed to me to be a simple act of caring had made such a lasting impact on a person's life. I believe all teachers have the opportunity to make a similar difference to students' lives ", said Walton, beaming with hope.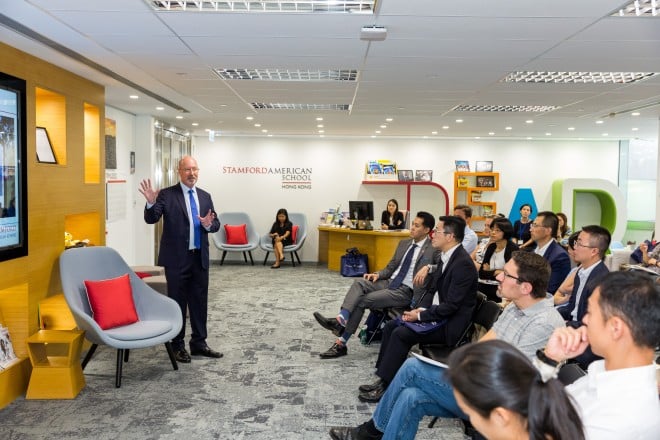 ​
To be the preferred school.
Academic rigor is as vital to him as a caring, happy environment.  During a visit to Stamford months ago before taking up the appointment, he was highly impressed with the first-grade student, also cited by Head of School Karrie Dietz, who confidently showed him around the campus in English, and the "incredibly professional and caring staff."
Having worked in different international schools with different curricula, he is glad to be able to put into practice what he has found to be most effective.
"I want Stamford American School to become the preferred school for the international community in Hong Kong and for all those who want to give the gift of international education to their child," he said. "A place where students feel happy coming to school every day, to be finding a sense of achievement and success."
Ultimately, he hopes their global perspectives will distinguish future high school graduates from Stamford. "It is not a cliché, but I expect them to be global citizens. I expect them to have a sense of who they are in the global community, what they can contribute and the power that they can have on the future of the world that they're living in."
Being a global citizen has little to do with possessing several passports or being able to speak different languages. "It is about an understanding that we're living in an interconnected world and therefore, things that we do and the actions that we take can have a positive impact on our world," Walton said.