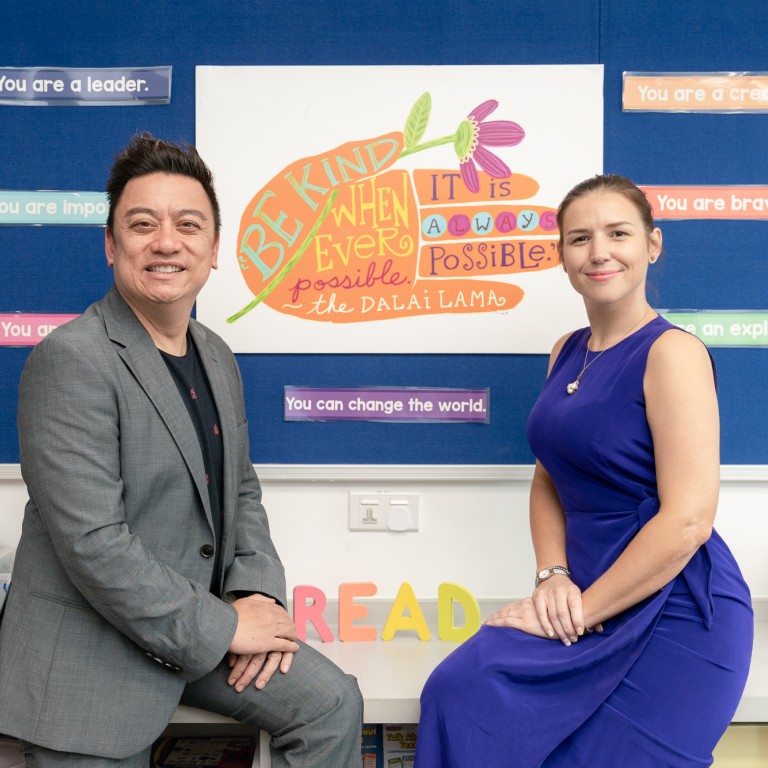 Bringing Joy to the Classroom: A Visit from Vincent Ventura, Director of LitLife International
Paid Post:
Stamford American School Hong Kong
[Sponsored Article]
Stamford American School offers a broad and balanced curriculum which also focuses on innovative projects, as well as nurturing the whole child; this includes instilling a life-long love of learning, a journey that begins for many by falling in love with books.
To start off the year with a focus on literacy Stamford teachers, students, and parents enjoyed an inspiring visit from returning guest Vincent Ventura, Director of LitLife International.  Vincent was invited to Stamford to lead a series of workshops by Lower School Principal, Ms. Rose Chambers, "I previously worked with Vincent at the American School of Guatemala where I saw first-hand the impact his strategies had on staff and students. I was excited to bring him to Stamford last year, where he had an equally positive impact. Just like Vincent, I am passionate about fostering a life-long love of reading in children and the benefits such as confidence and joy that reading brings. This is Vincent's second visit and staff; parents and students have been so excited to work with him again. His vision and ethos for education align with Stamford's and we hope to continue these long-term connections with highly skilled and experienced consultants such as Vincent for the benefit of our staff, students and families.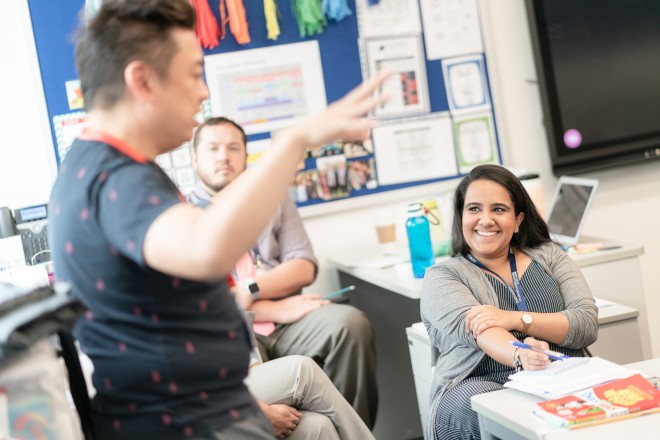 Passion Ignites Passion
At Stamford, the recruitment of high-caliber faculty is the priority, and ensuring that teachers continue to develop their craft and love is essential.  However, professional development can be daunting for some and Vincent's approach of empowering individuals made the experience a positive.  To do this, he taps into a teacher's inner passion or as he stated: "To find their voice within the work."
"Once teachers find the joy in teaching, the joy of reading and writing will naturally transcend to children."  He further explained how the great teachers in his own life were the ones that were passionate and therefore ignited this same inspiration in their students.  He brings the same vigor to all his sessions while ensuring that his workshops are digestible for every audience he caters to, and that means that people can walk away with more than ideas but actual strategies they can implement in their teaching and parenting. "I model the strategies and give them digestible bits, and they leave the sessions thinking I can do this."  The strategies he imparts are focused on engaging students and ensuring teachers use purpose when developing their students.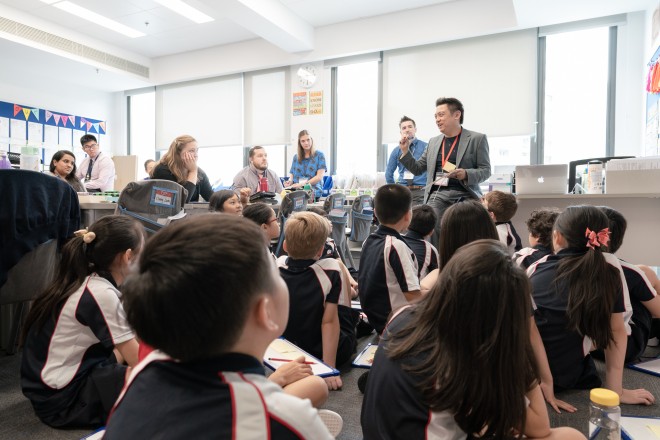 ​ ​
Read to Bond
Vincent encountered LitLife while working at the American School in Monterrey where he hired the organization to help write the early years curriculum.  After seeing their mission to empower children to be readers and writes he was excited when they offered him a role to help expand the organization, and for the past four years he has traveled to over thirteen countries helping school communities through a variety of professional development workshops. Returning to schools such as Stamford is always memorable, as the relationships built during the first sessions lead to much deeper growth. Although Stamford staff are very experienced, the staff was very committed to the workshops, "They were very reflective in the process and showed cohesion as a team."
To help bridge the gap between strategies in the school and home, Vincent met with Stamford parents, who like parents across the world were eager for advice on how to improve their child's love for reading.  He shared, "Read together; reading is a social process, not an isolated process, read together to laugh, learn new things or explore together, not to test their knowledge. It is ok to ask children questions about stories, but we should be trying to engage their curiosity and reflection, not just analyze the tale. This way a story becomes a journey, not a test."
Vincent and all the Global Mentors and inspirational guests also bring out a common theme, that although providing a solid academic foundation is essential, fostering a caring environment and building happy individuals always come first.  Since Stamford has been focused on creating a caring and happy school, this was a great way to begin the academic year, and they will work closely again with Vincent in October to continue to develop the school community's love for literacy and learning.